I have been loving making dream bars, they are so easy and very versatile too. Our latest addition into the collection are these Strawberry Chocolate Dream Bars. We had an amazing hit with our Rhubarb Dream Bars last year and of late our Pineapple Coconut Cherry Dream Bars.
This is a lovely recipe to take to a BBQ, backyard gathering, potluck or picnic. Heck you don't even need an excuse to make these, you will love them just to share with your family as they are so easy to make.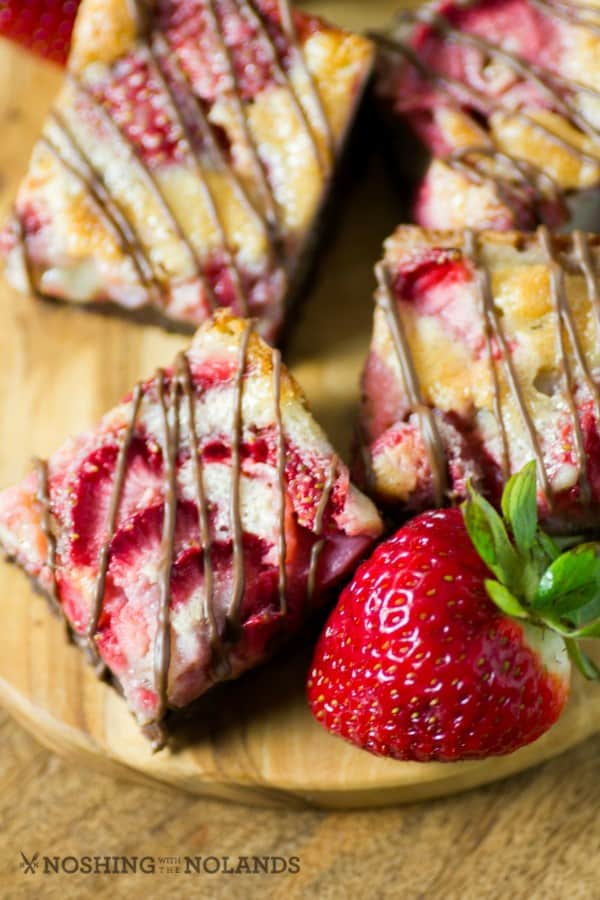 The top stays moist and delicious from the strawberries. Where the bottom is a great crunchy cookie crust which stands up nicely to the strawberry topping. These won't last long in your house and they shouldn't as the strawberries will make them too gooey over time. They are best if eaten in the first 24 hours.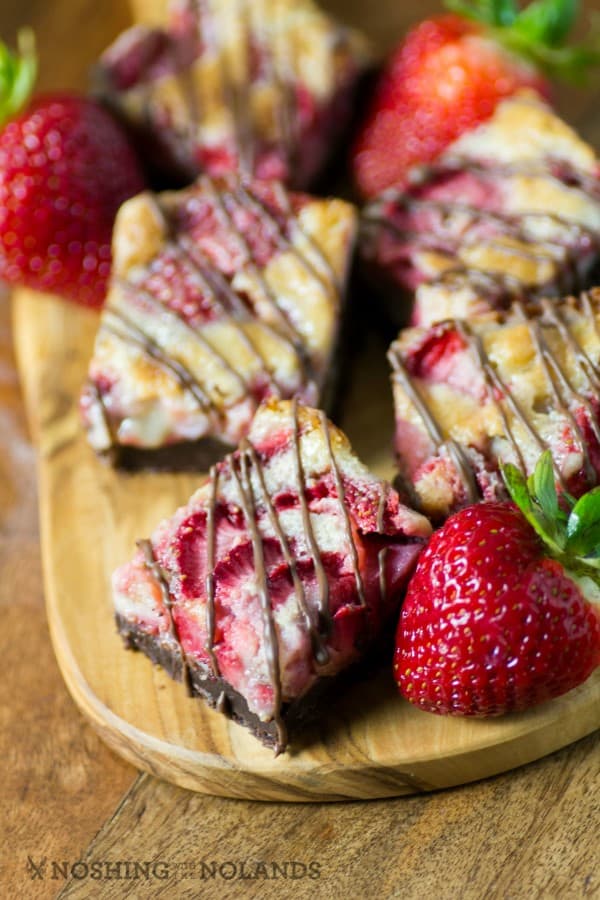 When I made them, I put them in the fridge over night and then drizzeld them with chocolate before they went off to church to lucky parishoners for refreshments. The chocolate and strawberries are meant for each other. The inspiration for these is a chocolate dipped strawberry.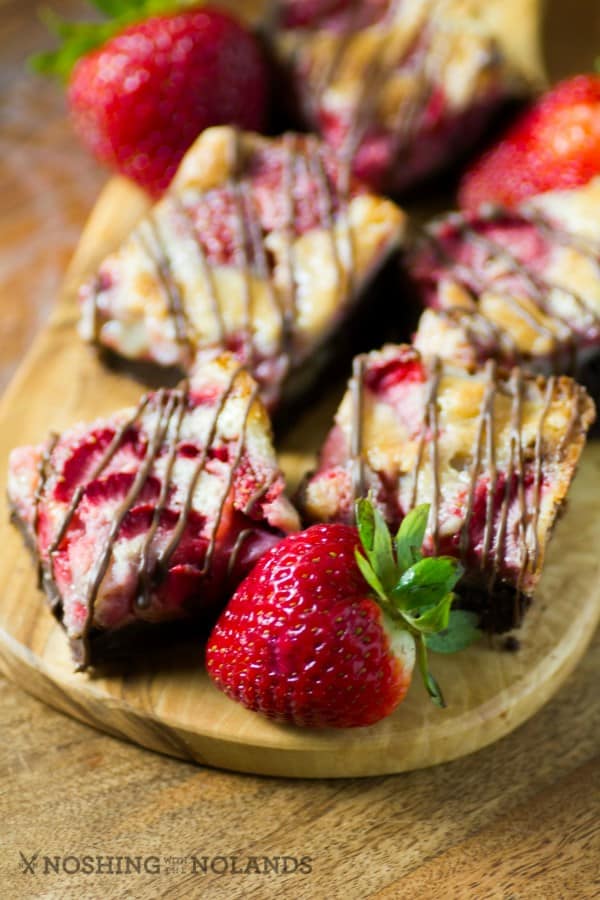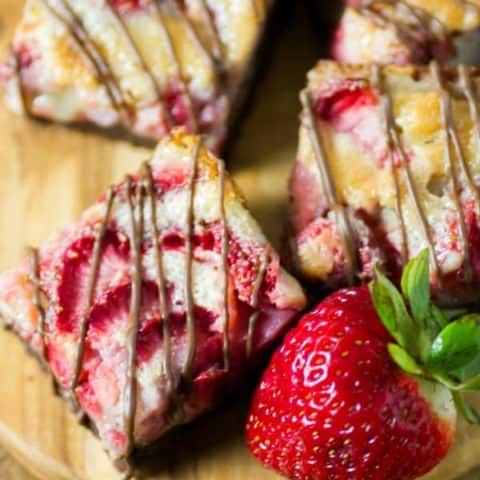 Strawberry Chocolate Dream Bars
Yield: 16
Prep Time: 20 minutes
Cook Time: 40 minutes
Total Time: 1 hour
Strawberries and chocolate are made for each other and are perfectly married in these Strawberry Chocolate Dream Bars.
Ingredients
Crust
1/2 cup flour
1/2 cup cocoa
1/2 cup sugar
1/2 cup butter
Filling
2 large eggs
1/2 cup sugar
1/3 cup flour
1/4 tsp. salt
2 1/4 cup sliced strawberries
Milk chocolate for drizzling
Instructions
Preheat oven to 350F. Line the bottom of an 8x8" pan with parchment bringing it up the sides so that it will be easy to remove the squares after. Whirl the crust ingredients in a food processor and then press into the prepared pan. Bake for 15 min.
While crust is baking mix together eggs, sugar, flour and salt and whisk well. Stir in strawberries. Pour onto the hot crust and continue to bake for 35- 40 min.
Let the bars cool and remove with the parchment paper. Cut into squares and drizzle with melted milk chocolate and serve.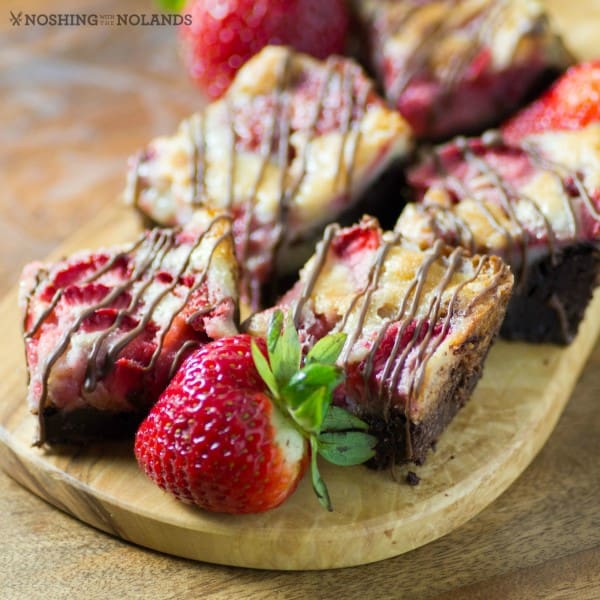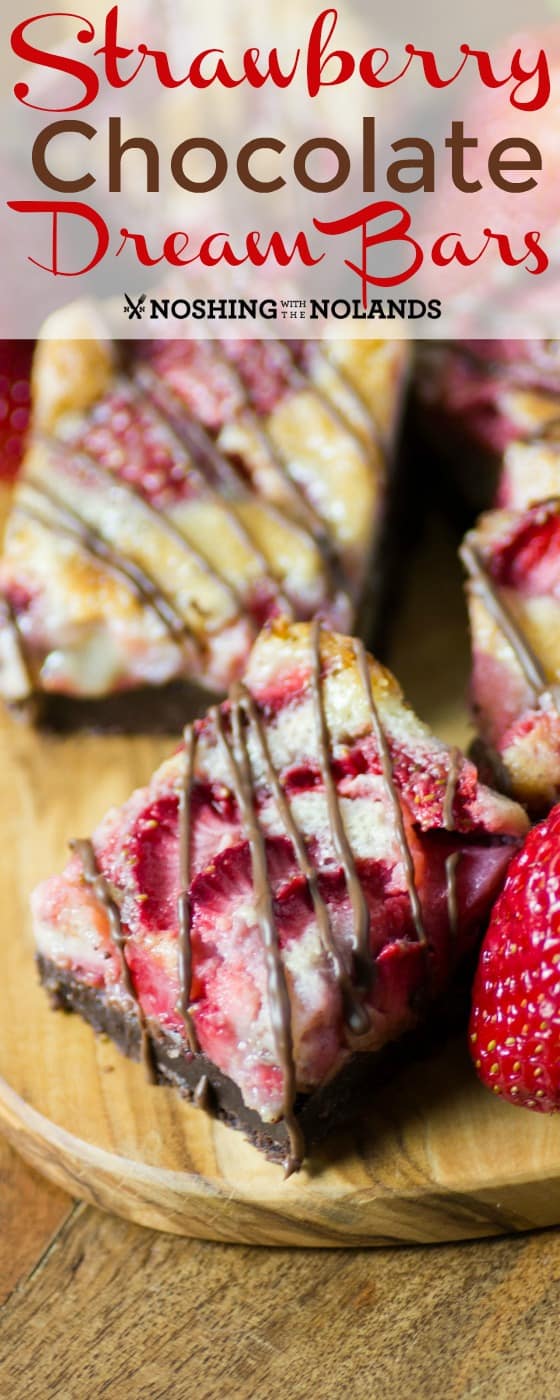 More Dream Bar Recipes
Here are the Rhubarb Dream Bars, like I said they have been a huge hit.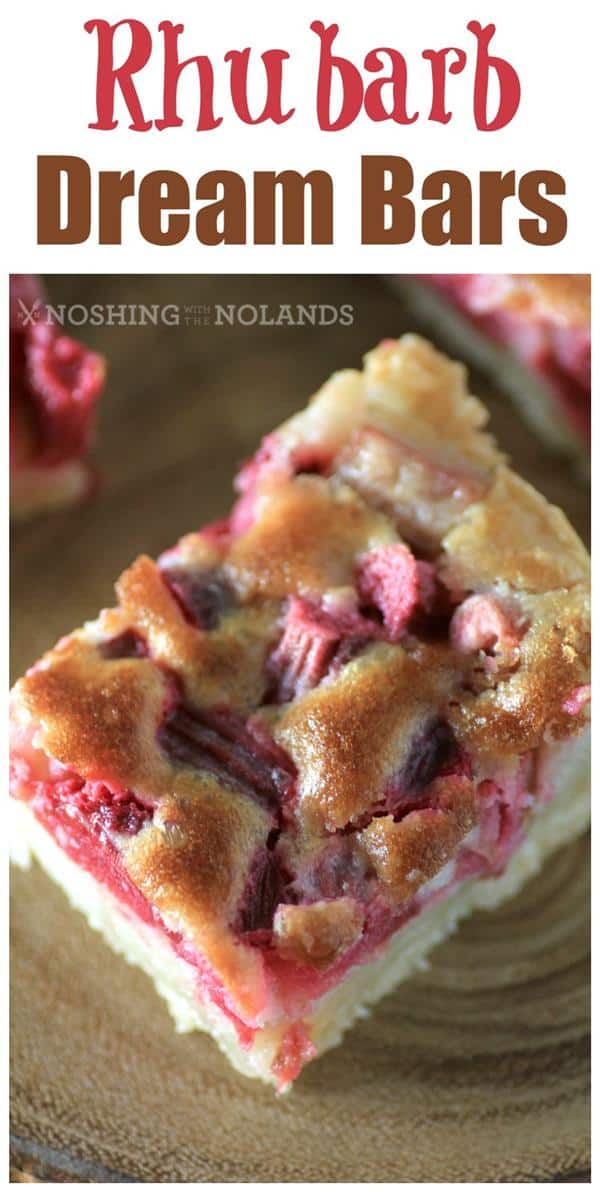 And here are the Coconut Pineapple Cherry Dream Bars, mmmmm delicious!!