That's What I Think (TWIT) Review
An entire cookbook on ice pops. WOW!! I dove into this cookbook, flipping from page to page with excitement!! Pomegranate Yogurt Swirl, Cream Soda, Root Beer Float, Honeydew Jalapeno, Cafe Mocha, the combinations in this cookbook seem endless. They also have the famous less drip ones, Holiday and Cocktail Hour!!! I could and WILL make ice pops forever with this cookbook.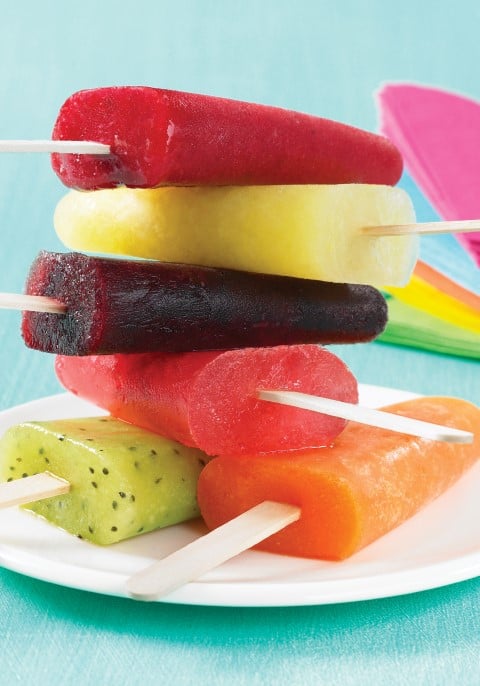 I struggled to choose just one but remembered I had strawberries in the freezer. I loved the combination of Strawberry Lime Ice Pops. It sounds so refreshing for these hot summer days!!!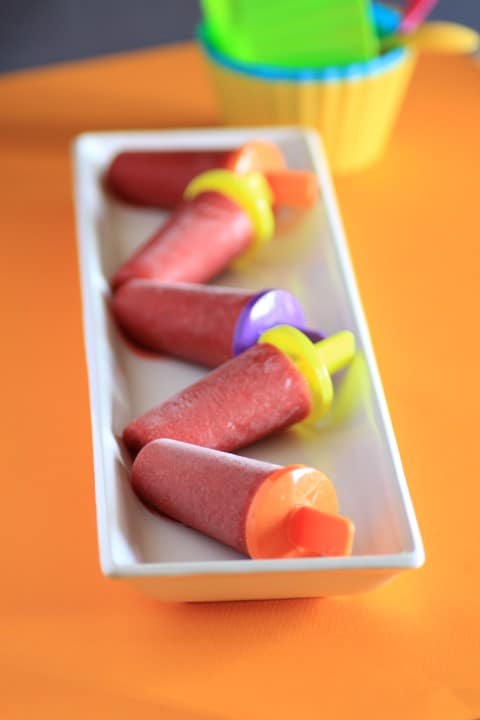 These ice pops burst with the fresh flavors of strawberries and lime. You could make these into Daiquiris with a little addition of rum. Got your attention now didn't I!!!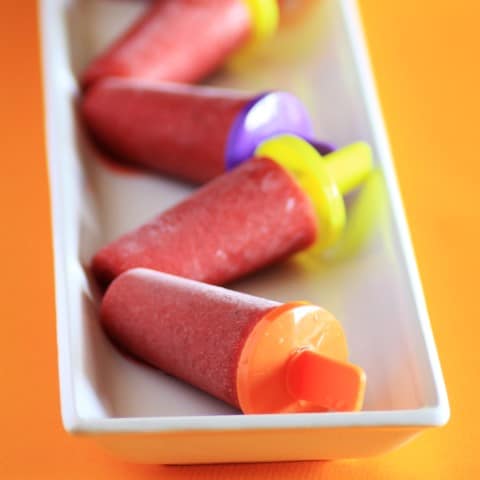 Try this recipe and the cookbook for outstanding ice pop recipes. There are beautifully photographed pictures in two sections and extra information and tips at the side of each recipe, that are fantastic too!! ENJOY!!!

Strawberry Lime Ice Pops
An ice pop bursting with the fresh flavors or strawberries and lime!!!
Ingredients
¾ cup packed dark brown sugar
½ cup water
Finely grated zest of 1 lime
4 cups halved hulled fresh strawberries or whole frozen strawberries, thawed
3 Tbsp. freshly squeezed lime juice
Instructions
In a saucepan, bring sugar, water and lime zest to a boil, stirring until sugar is dissolved; reduce heat and simmer for 2 min. Add strawberries to pan, cover and cook over low hear for 2 minutes. Remove from heat and transfer to blender. Add lime juice and blend until smooth. Set aside to cool.
Pour into molds and freeze until slushy, then insert sticks and freeze until solid, for at least 4 hours. If you are using an ice pop kit, follow the manufacturer's instructions.
Excerpted from 150 Best Ice Pop Recipes by Andrew Chase © 2013 Robert Rose Inc. www.robertrose.ca May not be reprinted without publisher permission.