Stuffed Dates
I received these wonderful dates to try. Mainly my experience growing up was dates in a hard block, date squares (which I still love) and that was about it. Later in life I have come to love, appreciate and cook a lot more with dates, but never have I seen such BIG, BEAUTIFUL, GLORIOUS MEDJOOL DATES as these from NATURAL DELIGHTS.
I have done dates like these Sweet and Spicy Bacon Wrapped Dates and they are a huge crowd pleaser!!! Or, a more traditional approach with Maple-Date Bars, an other huge hit!!
Biting into one of these beauties is a treat onto their own, they are so sweet and only slightly chewy as they almost melt in your mouth. They are huge with wonderfully shiny skins. Instantly I wanted to stuff them with something a bit spicy to meld with that sweet caramel flavor, MAN are they good!!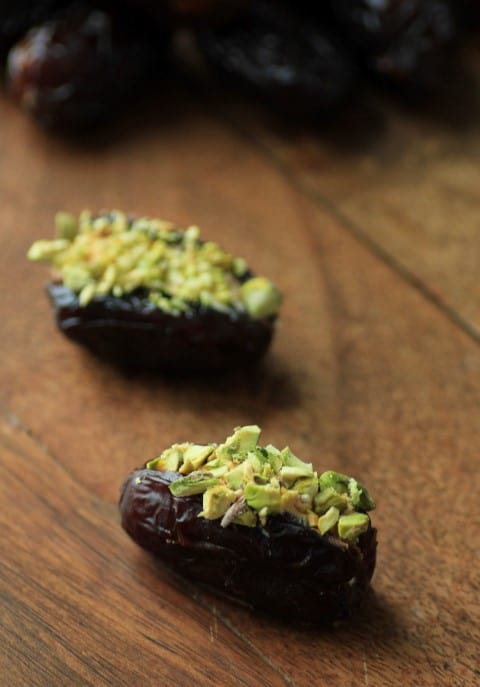 I added a little crunch from pistachios and this is a winner of an appetizer!!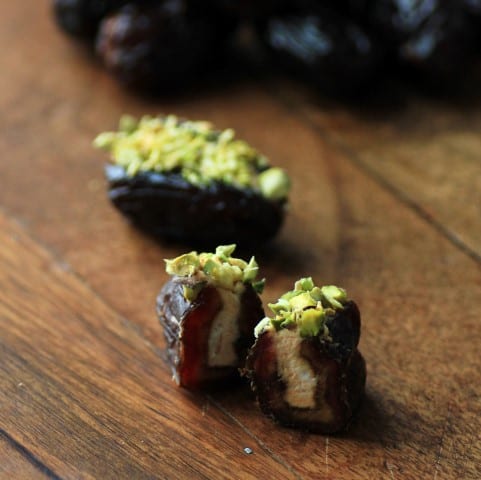 Look at all the different varieties there are, magnificent.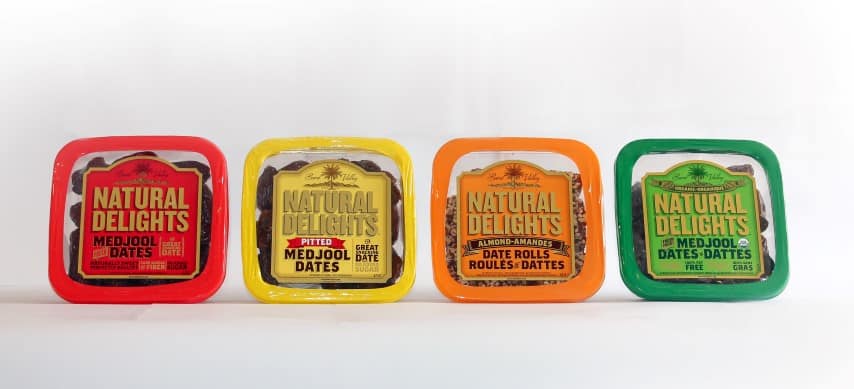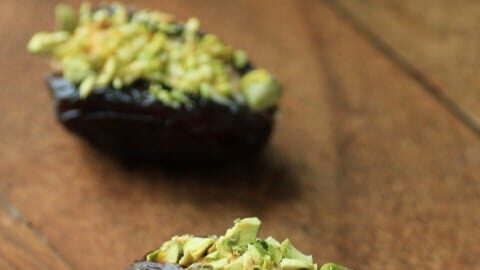 A super easy appetizer pairing spicy cheese with sweet dates.
Ingredients
12-15 Medjool dates
70 gm. goat cheese
1 tsp. Sriracha sauce
1/3 cup chopped pistachios
Instructions
Pit dates if necessary or just slice open but not all the way through. Set aside. Mix goat cheese with the sriracha and stuff with a small amount of the cheese mixture. Squeeze slightly to bring the cheese up to the top and press into the nuts. Serve whole or sliced in half.