USS Midway San Diego
On our recent trip to San Diego we went to the harbor to see the aircraft carrier USS Midway.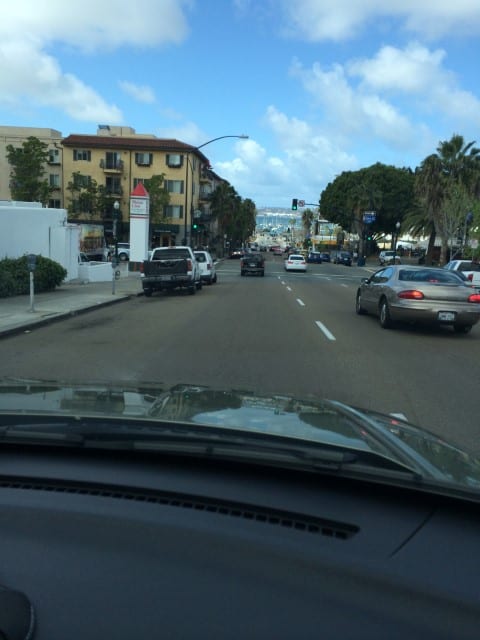 I had no idea what it would entail, the only knowledge I had about anything like this would be Top Gun with Tom Cruise. I was in aahh from the first time I saw it.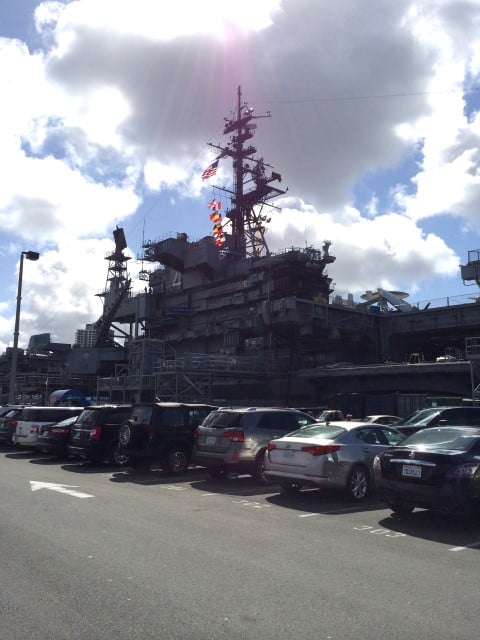 Here is my family boarding the Midway. Crazy kid with her red hair for spring break. She can pull it off though.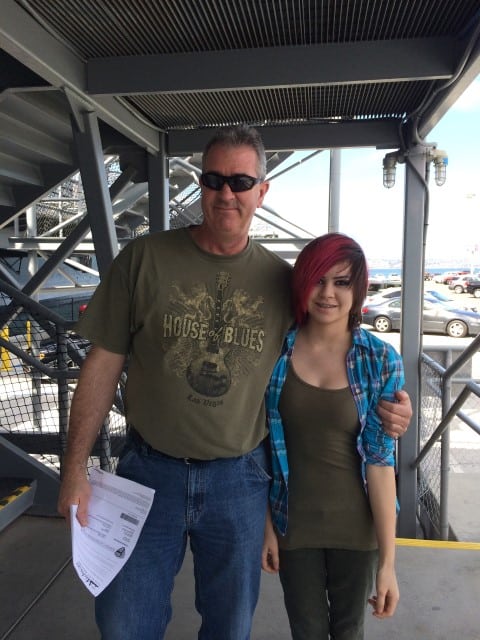 The tour is self guided with the use of headphones and a audio device. Cool old planes are everywhere right when you start the tour!!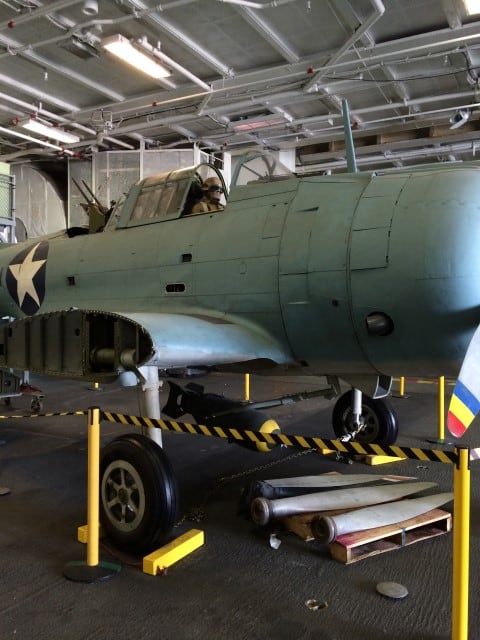 The tour then takes you to the bowels of the ship. I can't even imagine staying here for one night, never mind months on the open seas. The ship was home for up to 4500 men. Bless their hearts!!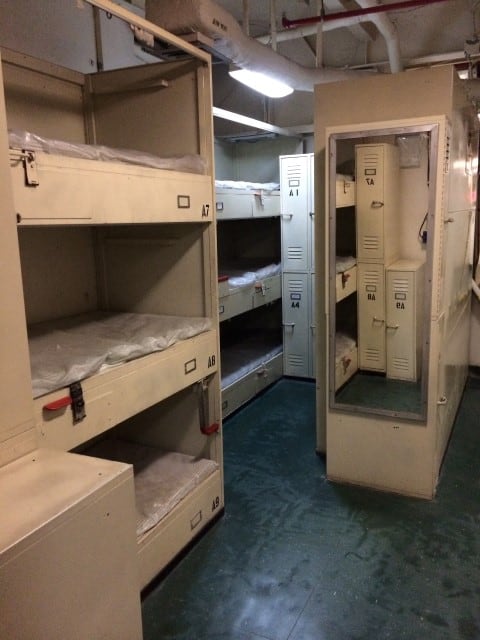 What fascinated me was that at every turn food was mentioned. The men couldn't wait until there next meal. Besides work and sleep this was all they had. The enormity of feeding 4500 men three meals a day blows my mind. Food was in constant preparation day and night and so were men having their meals.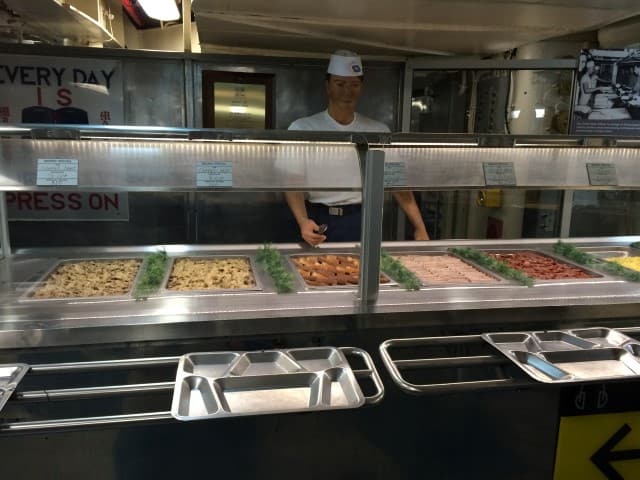 You might have thought, hmmm, why is she showing me an aircraft carrier on her cooking blog but for these men it was all about the food. When they could sit and relax for a moment and enjoy their next meal. Here is a sample menu!!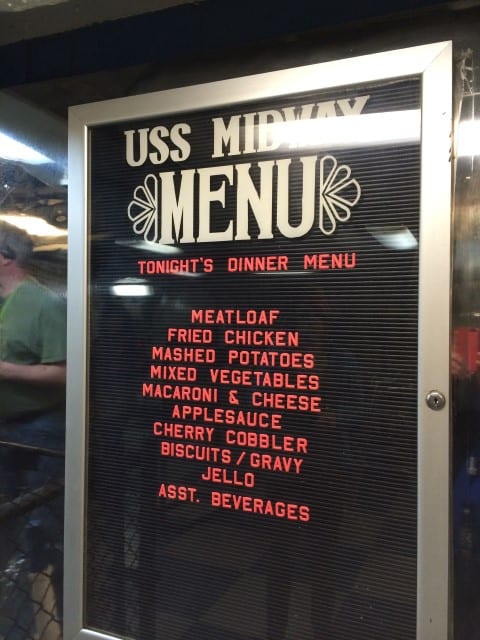 There were many kitchens on the ship, here is one of them.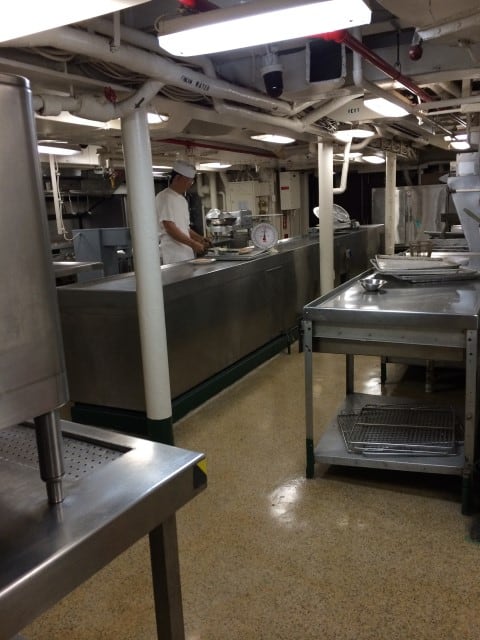 Cooking for 4500 men was not easy challenge. Look at the size of these pots!! You would keep fit cooking in this kitchen!!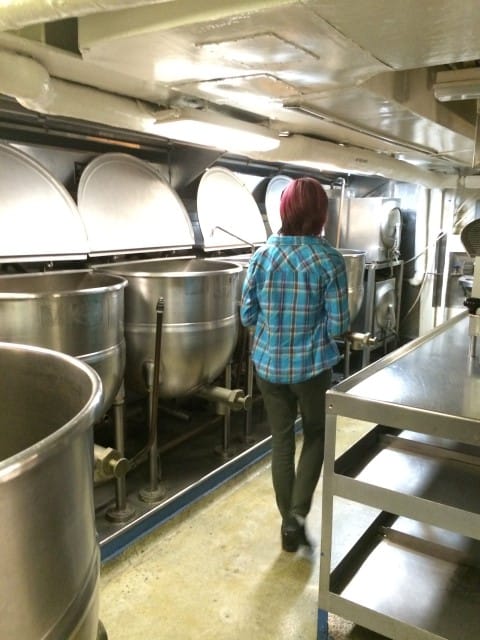 Here is a sample recipe from the ship for meatloaf.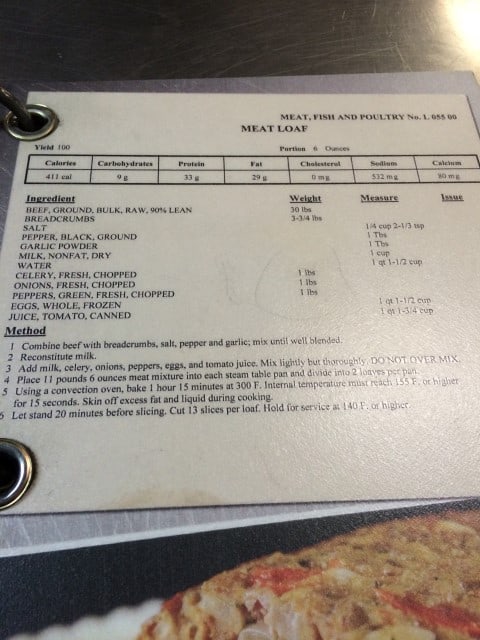 15,000 trays had to be washed everyday. Working in here, they said that the trays were never ending!!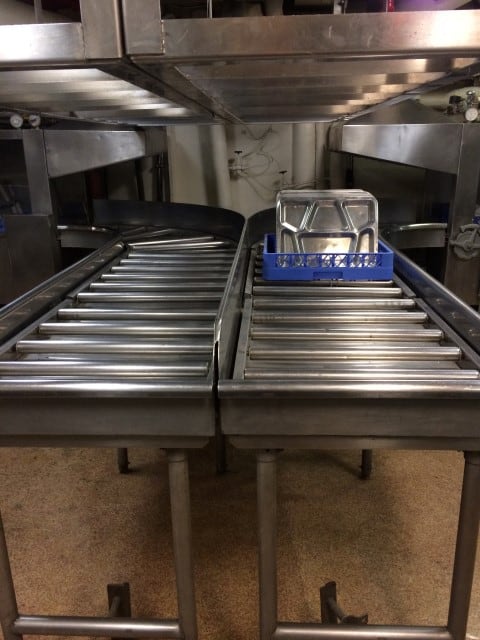 Loved this cookbook in the gift shop!!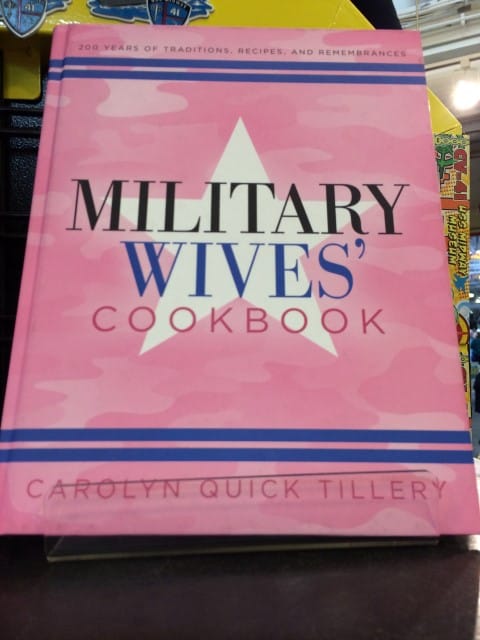 Besides life down below, there was always lots going on the flight deck.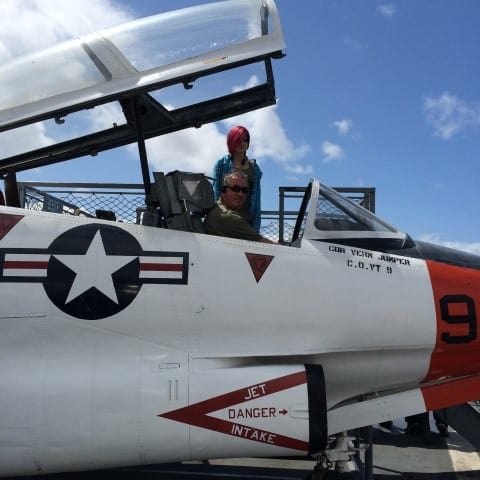 Color coordinated uniforms showed what your job title was.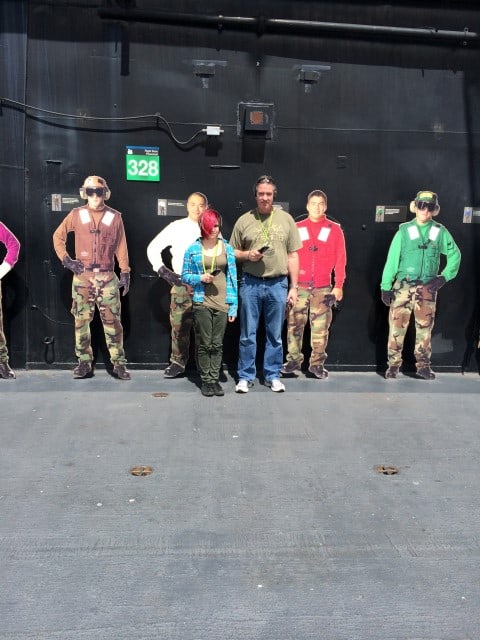 This guy would be hungry by the end of his shift!!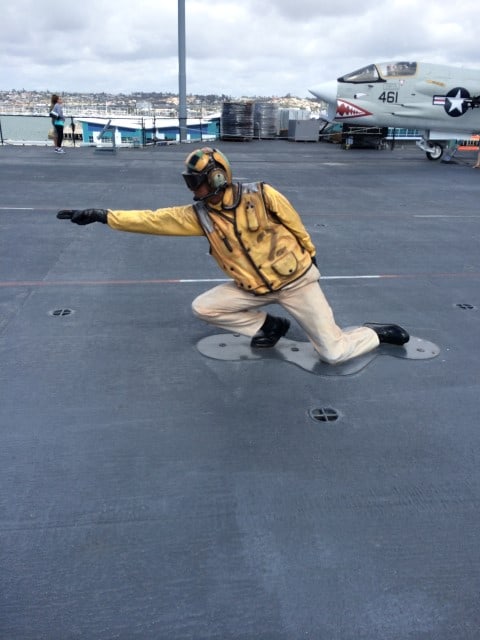 In the end all that matters is love!! I hope you enjoyed your mini tour of the USS Midway, the full tour aboard ship takes 3 1/2 hours and is so fascinating to see into this world, I highly recommend it if you are in the area!!