I have a very special cookbook for you today. One that I have been loving flipping through and drooling over the recipes. We did a lot of preserving and canning this past fall and Pomana's Pectin played right into this. It is revolutionary low-sugar pectin. We tried it out with our Crabapple Jelly initially but now wanted to try something for the holidays. Brandied Cinnamon Apple Preserves was calling my name. What a wonderful combination of flavors for Christmas. I see this going lovely with a ham or turkey as something new and different to try. Also, on a slice of buttered toast or as the filling to a small simple crisp.
As I was very busy working, Ken popped in and did this recipe for me. He is fantastic at taking over and helping out where needed. He also does his own canning and enjoyed making crabapple butter also this year.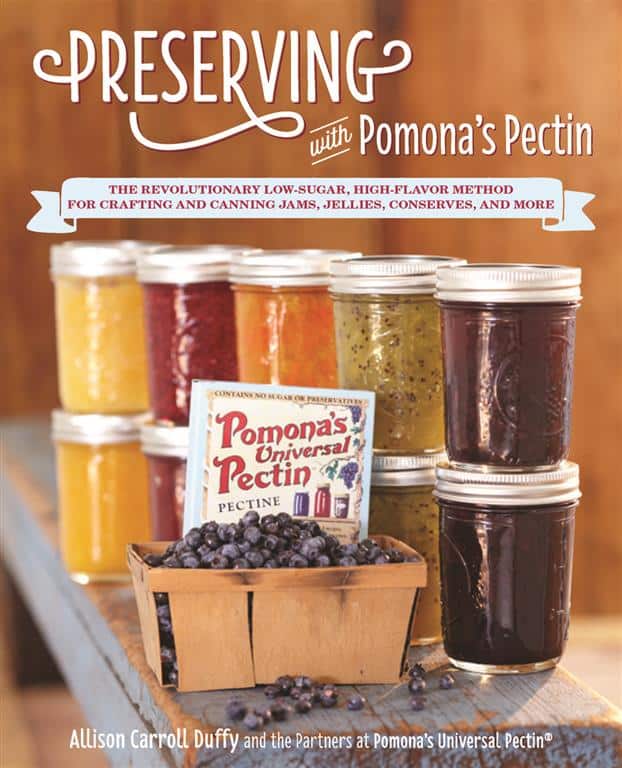 There is a great chapter to start off with on the basics of jams, jellies, preserves, conserves and, marmalades. Everything you need to know to make your preserving a success. I wish I had this book when I tried making jam years ago. It was an epic fail and it took me a long time to try again. I adore this book and all of valuable that it has for anyone wanting to make jams and jellies. Plus the bonus of using a low-sugar pectin that will only give you more flavor and less calories!! Got to love that!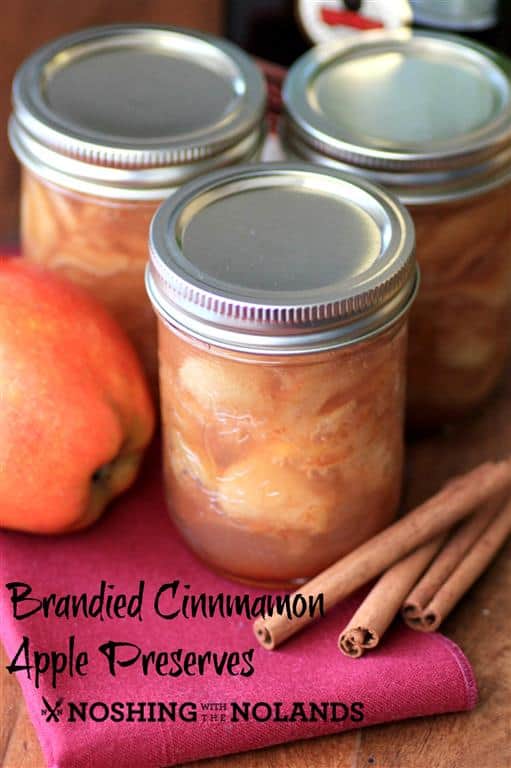 After the basics are looked after the cookbook goes into jams, jellies, preserves, conserves and, marmalades. Each section having delicious recipes like mango-lime jam, blackberry wine jelly, vanilla-plum preserves, savory blueberry-ginger conserve and orange-rhubarb marmalade to just name a few that caught my eye!!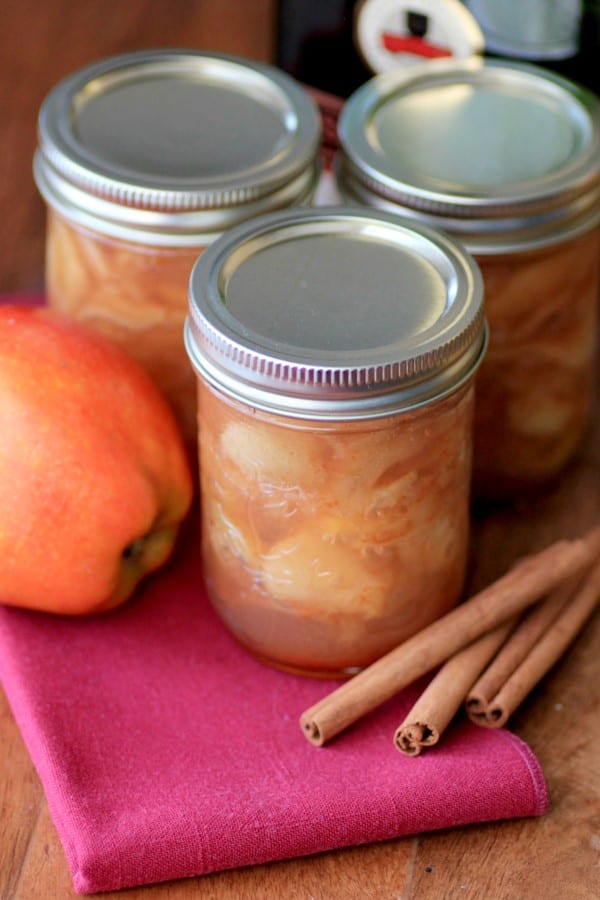 I am sure most of you know what a jam, jelly or marmalade is but do you know what defines a conserve or preserve. Well, I also learned this in their very helpful cookbook. A preserve is like a jam but with larger pieces of fruit and is usually just slightly looser set than jam. They are made with uniform chunks of fruit or whole, small fruit. Liqueurs are often added to them. Conserves on the other-hand contain a variety of other ingredients such as nuts, dried fruits or vegetables. They are excellent as glazes or condiments and can be either sweet or savory.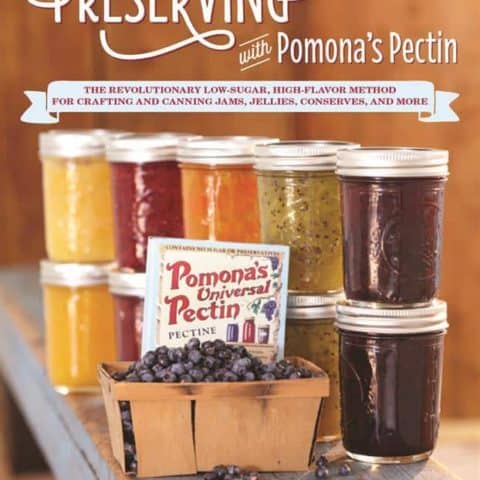 Brandied Cinnamon Apple Preserves
A gorgeous holiday preserve to be served with so many meats or just simply on toast!!
Ingredients
2 lbs. crisp hard apples
1 3/4 cups water
1 tsp. cinnamon
1/2 cup brandy
1/4 cup lemon juice
2 tsp. calcium water
1 cup sugar
1 1/2 tsp. Pomona's pectin powder
Instructions
Prepare your jars, lids and bands; heat up your canner; and sterilize your jars.
Peel apples, remove stems and cores, and quarter them. Then slice each quarter in to a few smaller, uniform, lengthwise slices.
Combine apple slices and the 1 3/4 cups water in a saucepan. Bring to a boil over high heat, reduce heat and simmer, covered, for 3-5 min. until fruit is soft (but still retains it's shape), stirring occasionally. Remove from heat.
Measure 4 cups of cooked apples (saving extra for another use), and return the measured quantity to the saucepan. Add cinnamon, brandy, lemon juice and calcium water. Mix well.
In a separate bowl, combine sugar and pectin powder. Mix thoroughly and set aside.
Bring apple mixture to a full boil over high heat. Slowly add pectin-sugar mixture stirring constantly. Continue to stir vigorously for 1-2 min. to dissolve pectin while the preserves come back up to a boil. Once the preserves return to a boil, remove the pan from the heat.
Can your Preserves: Remove jars from canner and ladle hot preserves into hot jars, leaving 1/4 inch of headspace. Remove trapped air bubbles, wipe rims with a damp cloth, put on lids and screw bands, and tighten to fingertip tight. Lower filled jars into canner, ensuring jars are not touching each other and are covered with at least 1-2 inches of water. Place lid on canner, return to a boil, and process for 10 min. (adjusting for altitude if necessary). Turn off heat and allow canner to sit untouched for 5 min., then remove jars and allow to cool undisturbed for 12 to 24 hours. Confirm that jars have sealed, then store properly.