Different Types of Salt
If I asked you to name a spice or seasoning everyone has in their kitchen you'd probably say salt. Salt is one of those ingredients that just about everybody seems to have but do you actually know the Different Types of Salt?
The salt section in the supermarket used to be table and (maybe) kosher. Now, the grocery shelves have so many different types of salt it can be confusing.
I'm going to help ease that confusion by describing some of the most common types of salt you'll find in the kitchen and what to use it for just like we did with our What is the Best Kind of Cooking Oil to Use?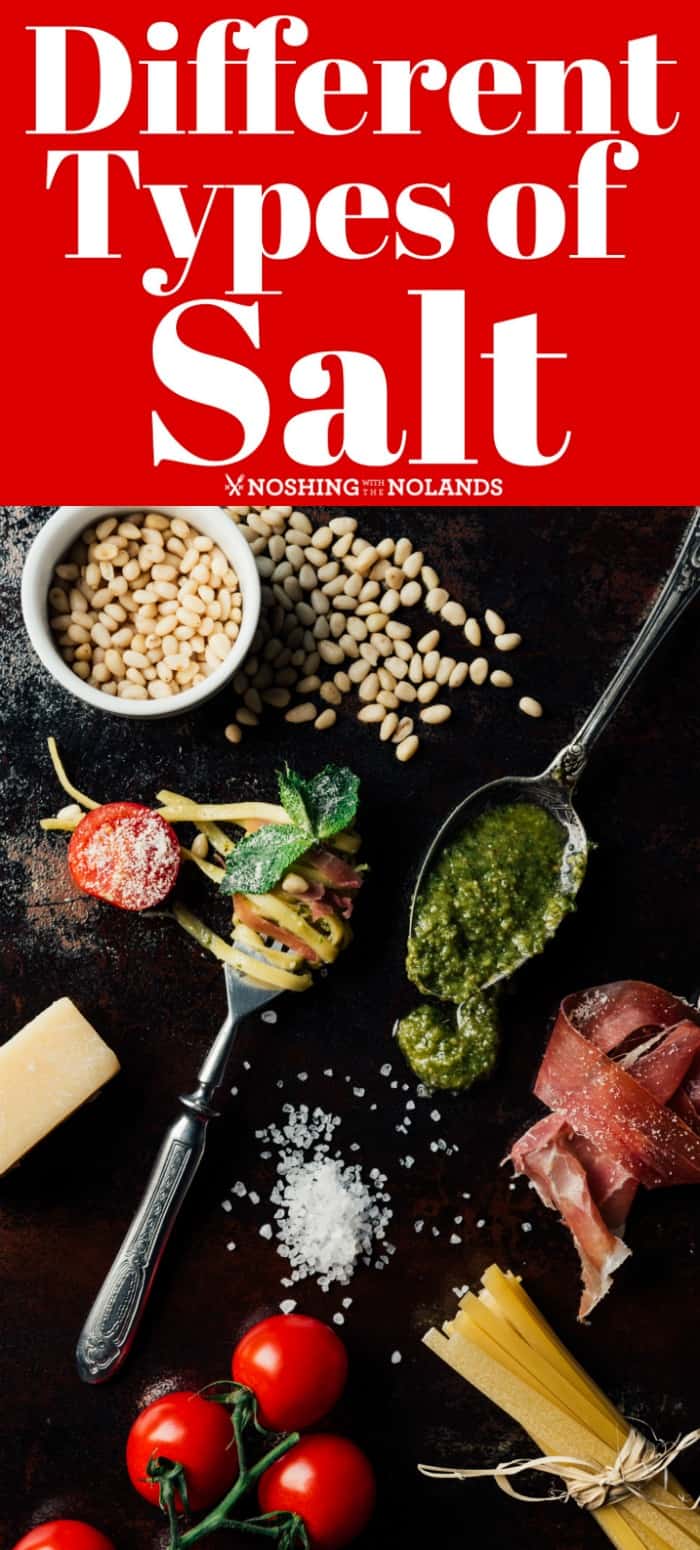 Salt has been given a bad rap for health reasons, mainly causing high blood pressure. I like to purchase unsalted products and add my own amount therefore eliminating over salting in recipes where you don't even realize the high sodium content.
Meals that are not properly salted though are extremely bland. Salt is the go-to ingredient for almost all of our recipes even sweet.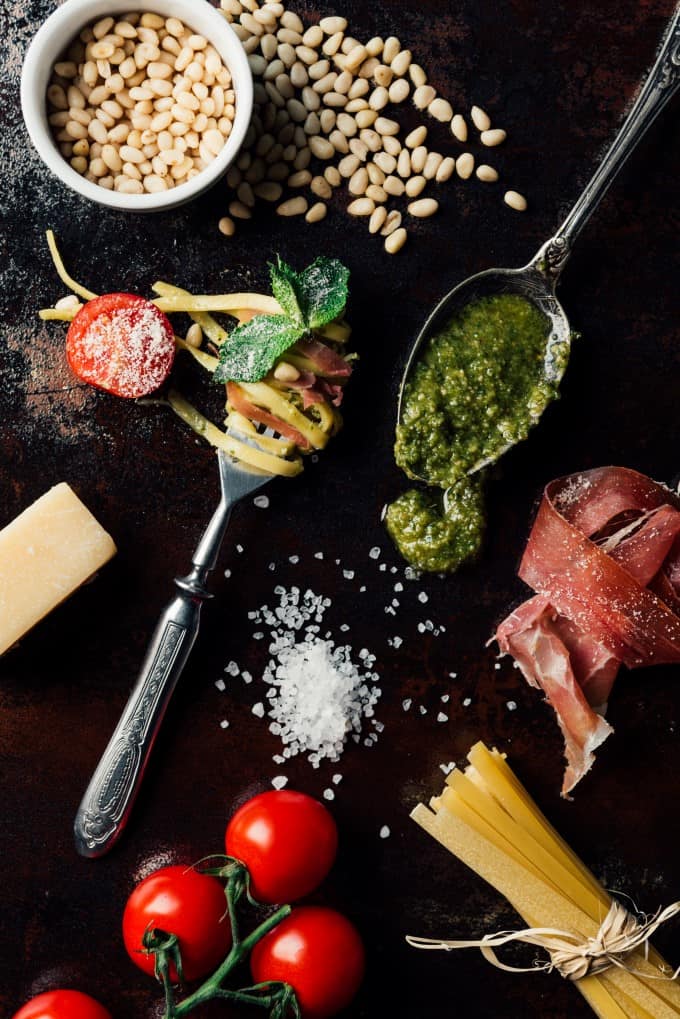 HELPFUL ITEMS FOR THIS POST
This post contains affiliate links.
Table Salt
Table salt is what most of us think of when we read "salt" in an ingredients list. It usually comes from an underground mine.
From there it's highly refined and many of the trace minerals and impurities are removed. Even though it is refined, it still has one nutrient added in – iodine.
Iodine is an important element – diets without enough iodine can lead to hypothyroidism and other diseases. Anti-caking agents are added to stop it from forming clumps in a salt shaker.
Table salt is what a lot of recipes call for – if you substitute a larger grained salt, you'll need to adjust the recipe.
Koshering Salt
Koshering or Kosher salt is refined but there is no added iodine. It is most correctly called koshering because it is used in the process of making meat kosher.
But in many places the name has been shortened to kosher (even though only a few varieties are actually kosher). In the koshering process, salt is placed on the meat to dry up the fluids.
Koshering salt has a larger grain than regular table salt and can clump in humid climates because it has no additives. One of my favorite uses for koshering salt is to sprinkle it on vegetables just prior to serving.
Kosher is also good for canning as it doesn't have iodine that can blacken foods. Otherwise you can use pickling salt too.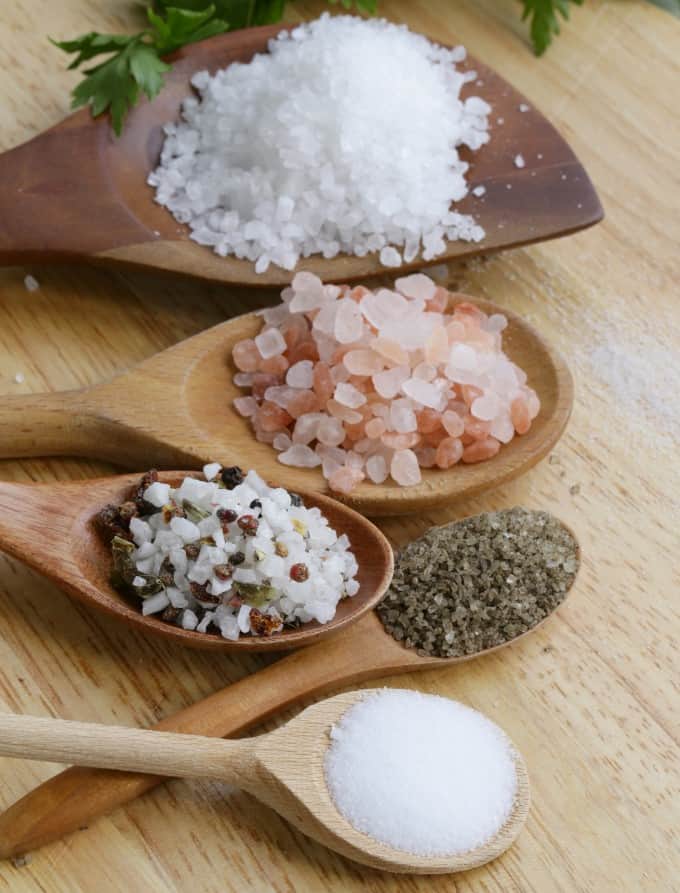 Himalayan Pink Salt
Himalayan pink salt is considered to be one of the purest salts available. It comes from the Himalayan mountain rage in Pakistan.
Himalayan pink salt gets its pink hue from trace amounts of iron. Large pieces of Himalayan salt are used for cooking and serving food or as lamps.
Himalayan pink salt has a bold flavor and is great to use for finishing.
Sea Salt
Sea salt is harvested from evaporated sea water. Depending on where the sea water came from, the mineral content of sea salt can vary quite a bit.
Sea salt comes in crystal form or in flakes. Flaked is expensive so you want to only use a bit of it. Flake sea salt is often used with caramel or chocolate to bring out the flavor.
Crystalline sea salt is less expensive and contains more mineral content. You can use sea salt as an alternative to table salt.
Fleur de sel
Fleur de sel comes from France and is harvested by skimming it off the top of tidal pools as it begins to crystallize. It is often called the caviar of salt because it is the most expensive type of salt.
It is so expensive because it is very labour-intensive to harvest. The harvesting can only be done on sunny days with no wind and must be done by hand using a wooden rake.
Due to its high price tag, fleur de sel is a finishing salt only – and used in small quantities.
Sel gris
Sel gris literally means grey salt. It is also known as Celtic salt because it is believed the Celts first discovered it. Like fleur de sel, sel gris comes from the tidal ponds of France.
The main difference is that sel gris comes from the bottom of the ponds while fleur de sel is harvest from the top. Sel gris has a slightly briny taste and is best used on meat and fish.
There are literally hundreds of types of salt that you can choose from in your kitchen, but these are the most common types you will encounter.
Table salt has its uses and will continue to be found in kitchens for a long time to come, but it won't be the only salt on my spice rack. Experimenting with different salts is a great way to play with the flavor profile of your food. What's your go-to salt?