Frozen PB&C Cheesecake
We are celebrating Cheesecake Day in a big way!! You will not have to look any further for a cheesecake recipe than this post!! Look at how many have entered to join in on this special day!! I pondered a bunch of things until coming up with Frozen PB&C Cheesecake!!!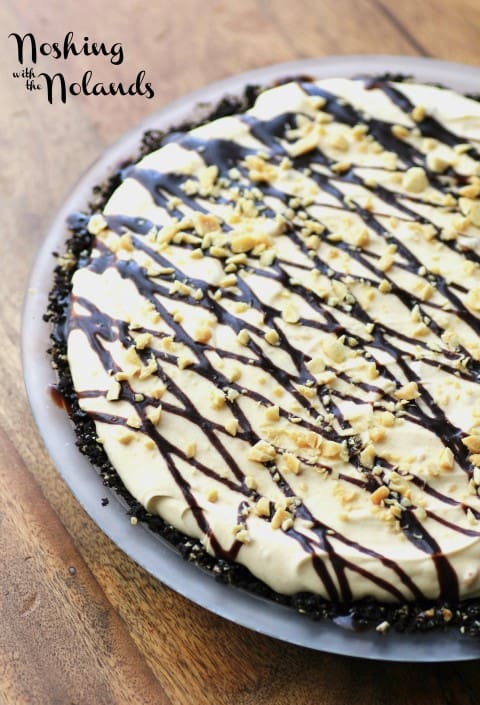 Who doesn't love the deliciousness of peanut butter and chocolate together? Then make it into a frozen cheesecake, well it is pretty darn good!! This is really easy to make and young and old would love it.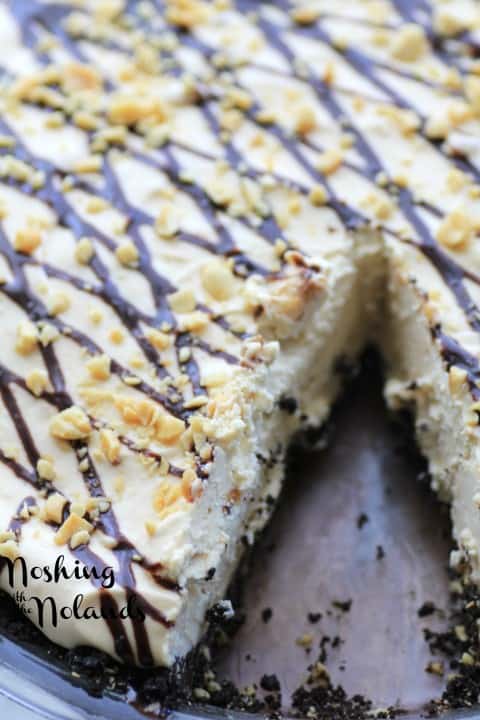 In the summer you want quick and easy desserts, plus make-ahead is always my favorite. The cool and creamy decadence of this dessert will make it one of your new go-to recipes!! The crust is crispy and crunchy with the added peanuts and the middle continues with crunchy peanuts and finishes on the top with more!!
Frozen PB&C Cheesecake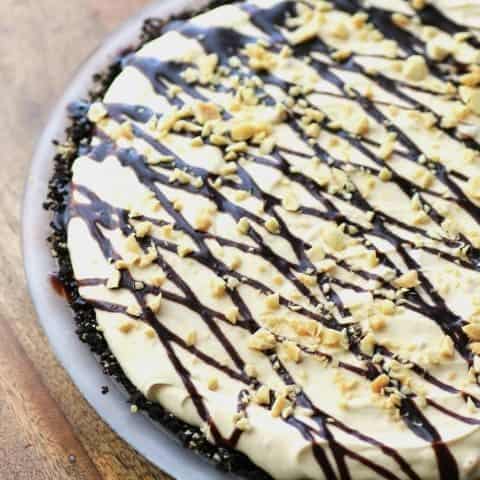 Frozen PB&C Cheesecake
Yield: 10
Prep Time: 20 minutes
Total Time: 20 minutes
A decadent frozen peanut butter and chocolate cheesecake.
Ingredients
Crust
1 1/4 cups chocolate baking crumbs
1/2 cup crushed peanuts
1/3 cup butter, melted
Filling
1-8 oz. package light cream cheese
1-10 oz. can sweetened condensed milk
3/4 cup crunchy peanut butter
1 tsp. vanilla extract
1 cup whipped cream, beaten until stiff peaks
Chocolate sauce for drizzle
Crushed peanuts for garnish
Instructions
Mix the chocolate crumbs with the peanuts, add the melted butter. Press crumb mixture into a 9" pie plate. Place in the freezer for 30 min.
Meanwhile make the filling by creaming the cream cheese until fluffy in a large bowl of a standup mixer. Slowly add the condensed milk, peanut butter and vanilla. Fold in the whipped cream. Pour into the frozen prepared crust. Drizzle the top with the chocolate syrup and top with crushed peanuts. Freeze for a least 4 hours or overnight.
Adapted from All Recipes.com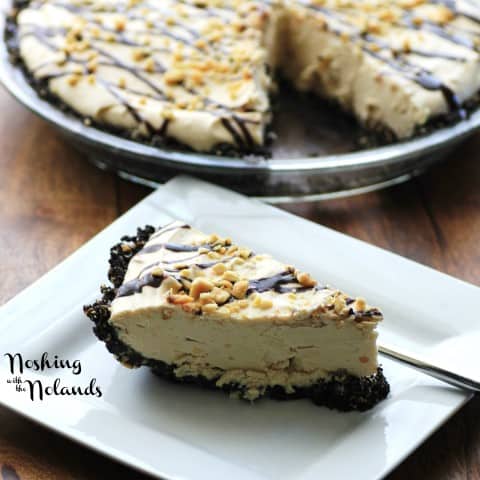 Look at all these amazing cheesecake recipes to choose from, I can't wait to visit them all!!!
Baked Cheesecakes:
No Bake Cheesecakes:
Cheesecake Beverages:
Cheesecake Cookies and Bars:
Cheesecake Desserts and Treats:
Frozen Cheesecakes and Treats: