Loaded Mexican Potato Skins – Real Housemoms
Need a new appetizer? Something that will really blow the crowd away? We have for you these amazing Loaded Mexican Potato Skins and we are seving them up at Real Housemoms today, sharing the recipe over there, so come on over.
These gorgeous potato skins are loaded with chicken, corn, red onion, red peppers, cheese and spices and then accompanied with a mouth watering Avocado Cream Sauce. All is done very easily with bakers potatoes and store bought cooked chicken. I love the convenience of using store bought pre-cooked chicken. It saves you a big step in meal preparation. Anything that is a time saver, I am so in to!!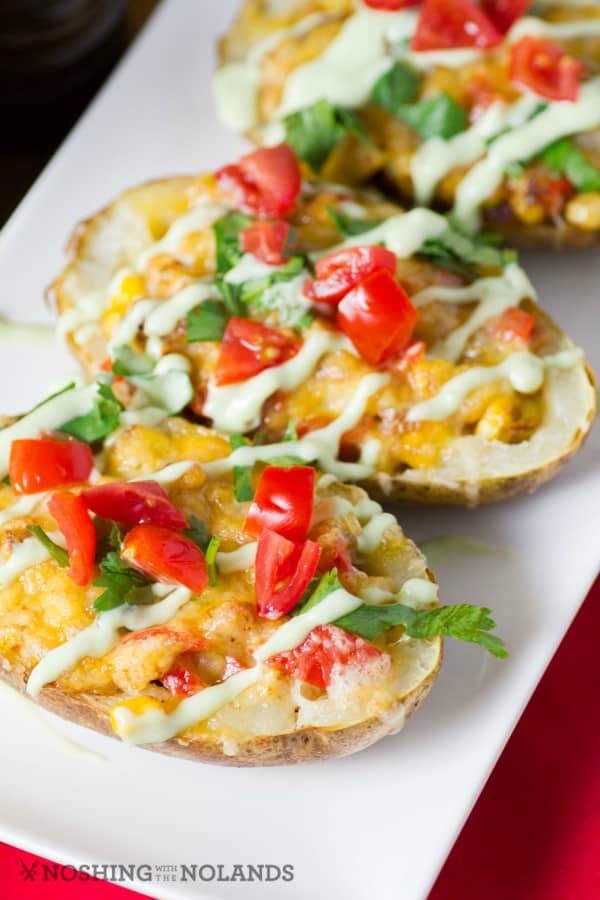 Look at how gorgeous these turned out and they are equally as delicious in flavour!! The skins aren't deep fried but baked, my little secret is to rub them in oil and salt the outside, they turn out fantastic then! The deep fried part of potato skins is really not necessary. It is not where you get the flavour from but instead with what goes into the skin and the toppings, YUM!!
I am a huge fan of potatoes period but make them into skins, well, I am so noshing on these lovelies!! They would be great for an appetizer for game day or add to them for a weeknight meal. Kids love potato skins, sneak in all the veggies you want and they will never know they are eating something healthy!! Top them with more veggies like the tomatoes and the avocado cream!! The avocado cream takes about a minute to make and is so worth the extra effort but if you are in a rush you can serve these with sour cream and salsa too!!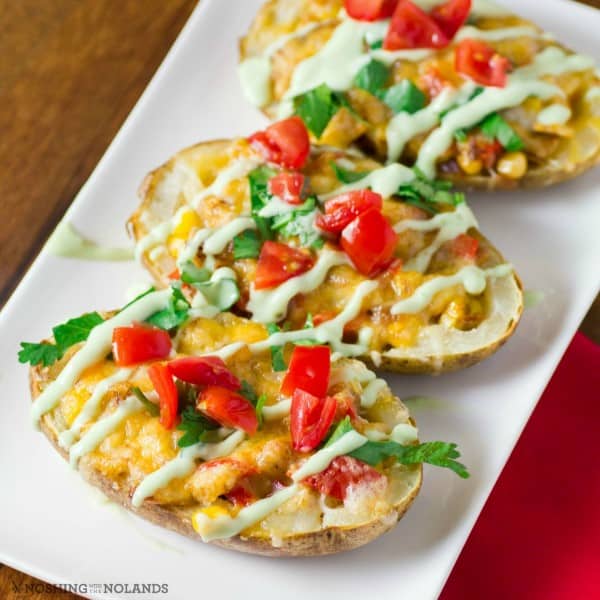 Come on over to Real Housemoms to see the complete post, more pictures and the RECIPE. You will love this dish!!