Mouth Watering Mondays – Blueberry Pie
Do you love blueberries as much as I do? We eat them all summer long and at times put them into gorgeous desserts like this Mouth Watering Mondays – Blueberry Pie!! Ken, my hubby is the pie guy and makes some amazing pies. This is one of his creations and it was "spot on" delish!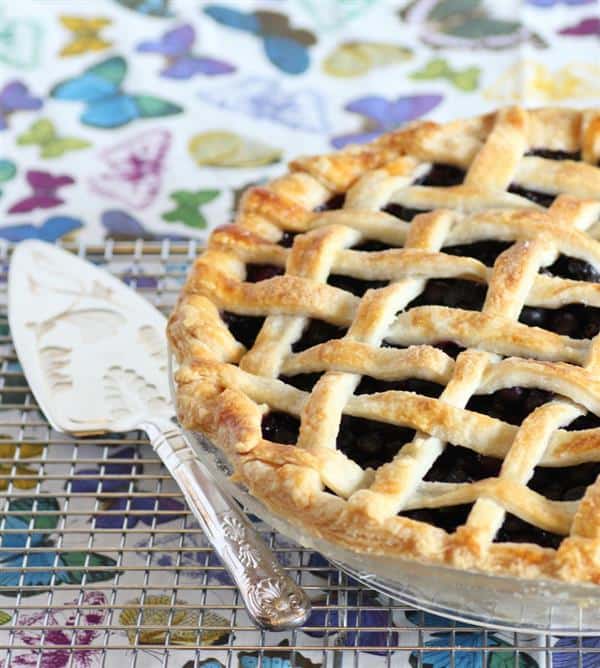 He makes the best crust, light and flaky and absolutely delicious. The blueberry interior is what shines through though on this pie. The pie is perfectly flavored and holds together nicely without being too jelly like which I don't like at all in a fresh berry pie.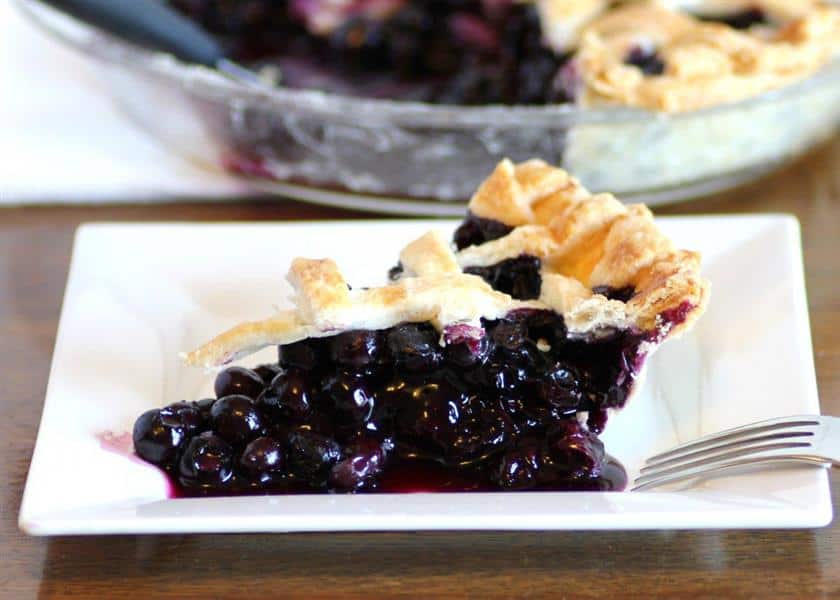 Here is a close up for you, don't you just want to dive right in. Blueberries are inexpensive at this time of year so pick some up, love them, eat them, bake with them. There are so many wonderful recipes to make including this one. Plus blueberries are super healthy for you. They fight off disease with their super high antioxidants. They fight belly fat and lower cholesterol and prevent hypertension just to name a few of their wonderful benefits. I love just popping them into my mouth at this time of year as they are incredibly sweet. Just jump on over to the original post for the recipe HERE!! Also if you would like to find more wonderful blueberry recipes come on over to the BC Blueberry Council. They will direct you to some amazing recipes, enjoy your BC Blueberries!!