Zucchini Tagliatelle
Just back from vacation and of course, today is Tuesday but I didn't do a Mouth-Watering Monday for you yesterday. Here is one of my favorites from this time last year, Zucchini Tagliatelle.
It was from a cookbook I reviewed called Raw Essence. This is a fantastic side dish for spring. Bright, beautiful, and full of flavor. I will have to make this one again as I adored it!!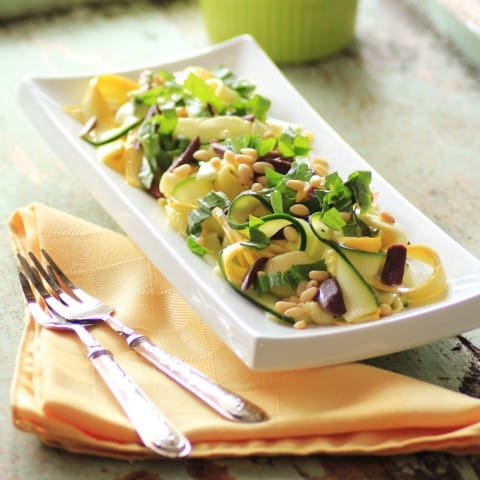 Click HERE for the recipe!!