Cookbook time again, you know how much I love them. Today we have Mu Shu For Two from Easy Everyday Slow Cooker Recipes by Donna-Marie Pye. This is another great cookbook from Robert Rose Publishing. I love how they have their books set up, there are always lots of recipes, this cookbook has 200 recipes. There are plenty of photos to whet your appetite. They have easy to follow instructions and great tips. They have fantastic introductions and a helpful index. All around they are great cookbooks to add to your collection. This one meets all those categories plus it is filled with EASY recipes one after another that will make your slow cooker and you sing with joy!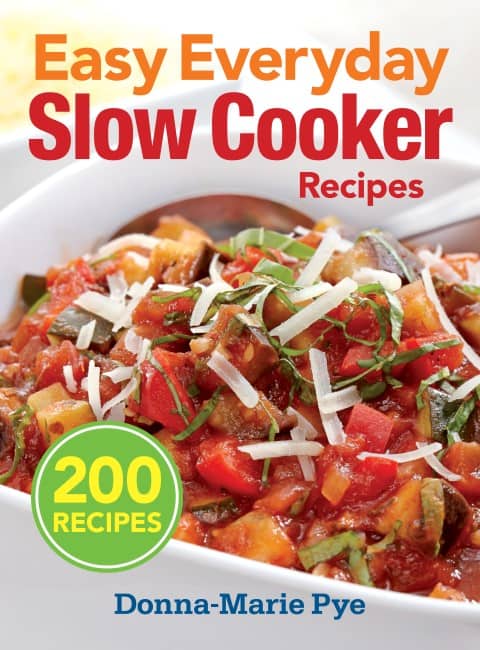 I choose the Mu Shu For Two recipe, which I easily converted to Mu Shu For Three just by adding a few more chicken pieces. There is actually a whole chapter in the book for recipes for two for the slow cooker, brilliant idea for smaller families that still like the convenience of the slow cooker but don't want huge batches of food. Then there is a section for just that Big Batch Dinners for a Crowd.
The recipe has plenty of sauce so the conversion from a meal for two to three was so simple. Kids and adults love a great wrap and this one with it's Asian flavors and crunchy veggies was a real hit in our house.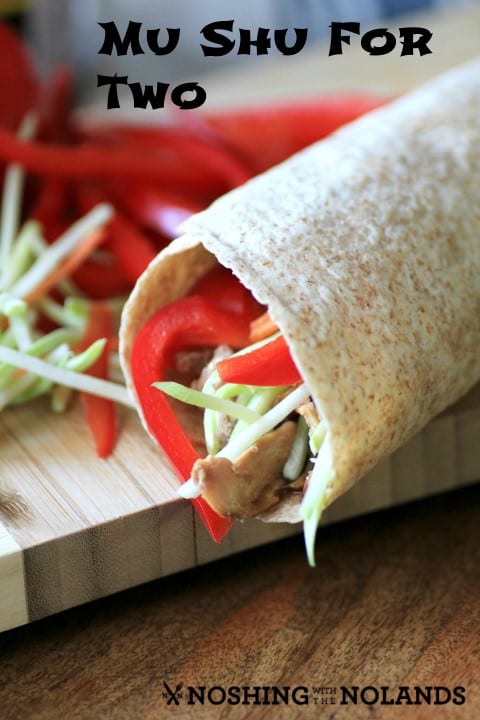 The cookbook has so many great looking recipes with influences from North American and globally. Recipes like Buffalo Chicken and Potatoes, Pot Roast with Dill Sauce and Princess Stew to Greek Chicken Chili, Jerk Pork Ribs and Sweet Potatoes and Stuffed Mediterranean Meatloaf. This cookbook has 80 color photos, which is what I love to see.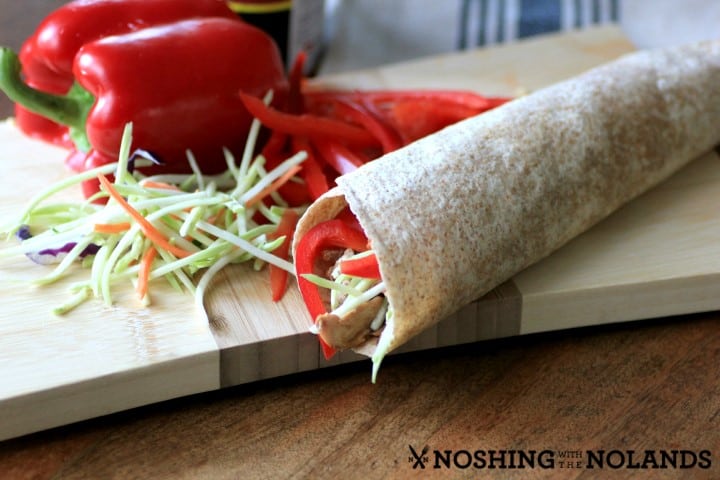 The author Donna-Marie Pye is a professional Home Economist and food writer who has written four cookbooks already, all on slow cooking. She has had a 20 year career in the food industry working with such companies as Kraft Foods, Ontario Turkey Farmers and Ontario Pork.
Donna-Marie now creates recipes and is a media spokesperson for companies such as Piller's Meats, Maple Leaf Foods, California Raisins and Dare. She lives with her family in Waterloo, Ontario.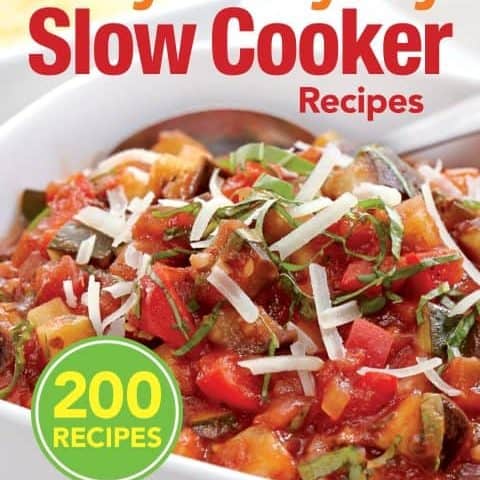 Mu Shu For Two
Yield: 2
Prep Time: 10 minutes
Cook Time: 7 hours
Total Time: 7 hours 10 minutes
An easy and delicious Asian wrap with chicken and crunchy veggies.
Ingredients
4 boneless skinless chicken thighs
1⁄4 tsp salt 1 mL
1⁄8 tsp freshly ground black pepper 0.5 mL
1 clove garlic, minced
1 tsp minced gingerroot (or 1⁄4 tsp/1 mL 5 mL
ground ginger)
1⁄4 cup soy sauce 60 mL
2 tsp sesame oil 10 mL
4 10-inch (25 cm) whole wheat flour tortillas
1⁄4 cup hoisin sauce 60 mL
1 cup broccoli slaw mix 250 mL
1⁄4 red bell pepper, thinly sliced
3- to 4-quart slow cooker
Instructions
Arrange chicken in slow cooker stoneware. Sprinkle with salt and pepper.
In a small bowl, combine garlic, ginger, soy sauce, sesame oil and 1⁄4 cup (60 mL) water. Pour over chicken.
Cover and cook on Low for 6 to 7 hours or on High for 3 to 31⁄2 hours, until juices run clear when chicken is pierced with a fork. Using a slotted spoon, transfer chicken to a cutting board. Using two forks, shred meat. Return meat to sauce in stoneware.
Preheat oven to 350°F (180°C). Stack tortillas and wrap them in foil. Warm in oven for 10 minutes.
Spread 1 tbsp (15 mL) hoisin sauce over each tortilla, then top with one-quarter of the chicken mixture, 1⁄4 cup (60 mL) of the broccoli slaw and red pepper. Fold or roll up tortillas.
Tip
There is no need to peel gingerroot before grating it. Simply scrub it and use a standard box grater with fine holes. You can wrap any unused gingerroot in plastic wrap and freeze it for up to 6 months, then grate the frozen gingerroot as you need it.
Courtesy of Easy Everyday Slow Cooker Recipes by Donna-Marie Pye, 2014 © www.robertrose.ca Reprinted with publisher permission.