Today we have collected for you 24 Best Cupcake Recipes!! I know that you are going to want to try them all from basic vanilla cupcakes recipe to chocolate cupcakes and everything in between!
Oh and the frosting and toppings, some of them are out of this world creative and all of them are simply delicious!
Pin it HERE!!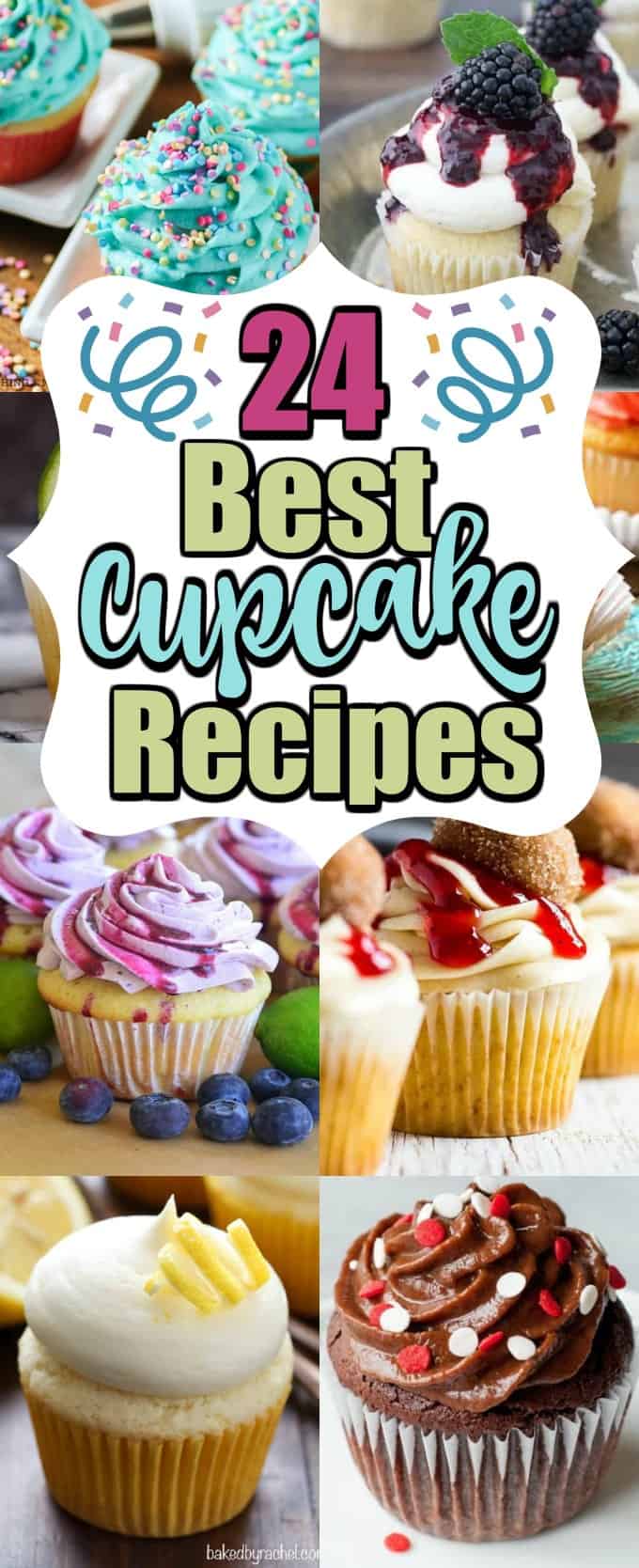 HOW DO YOU MAKE FANCY CUPCAKES AT HOME?
It's easy to make fancy cupcakes at home. All you need is a little time, some cupcake liners, frosting, and some decorations. Using your imagination the sky is the limit; once you have the basics of creating cupcakes from scratch you will be able to tackle any recipe.
Your cupcakes should be moist, light and fluffy; the recipes are usually close to a classic cake recipe with, of course, some alterations for flavors and decorations.
The wonderful thing about this is that you can choose any topping or icing that you like. You can also color your icing with all sorts of funky colors from plain white to neon pink!
You can ice your cupcakes with regular confectioners sugar frosting, buttercream frosting, or cream cheese frosting! When applying your icing you can smooth it on with a spreader or you can pipe it on using a piping bag.
You can spread your icing on very thin, or you can layer it on as thick and mile-high as you want. After all who doesn't love the icing on a cupcake?
Ah, then the finishing touches, you can leave them plain or have the cupcakes topped with sprinkles, coconut, cocoa powder, citrus zest, berries, I could go on and on forever!
HOW DO I BAKE THE PERFECT CUPCAKE?
It is pretty straight forward to bake the perfect cupcake. Most recipes start out by having you cream the room temperature butter and sugar in a large bowl. While continuing to mix you add the eggs, one at a time, until fully incorporated, then you add a little vanilla extract or other flavoring and the rest of the wet ingredients, milk, maybe sour cream, etc.
In another bowl whisk together the dry ingredients, flour, baking soda, baking powder, and salt.
You need to slowly add the dry ingredients to the butter mixture and mix until just incorporated. Overmixing can lead to the gluten in the flour forming elastic gluten strands. The result is not what you want, making the cake denser and not light and fluffy. This is good in cookies when you want a chewier texture but not in cakes.
After the dry ingredients are in you could add anything else to the batter that you like, coloring, sprinkles, blueberries, you get the idea.
Spoon the mixture into your cupcake liners that are in your muffin tins, fill about 2/3 to 3/4 full. Make sure you don't overfill them or they will overflow when you are baking them!
Into the oven, they go to bake. Once done, allow your cupcakes to cool completely on a cooling rack before you start the finishing touch with the icing or frosting.
Helpful Items For This Post
This post contains affiliate links. As an Amazon Associate, I earn a small portion from qualifying purchases at no extra charge for you.
Cupcake Liners – Assorted Colors
Cupcake Liners – Assorted Styles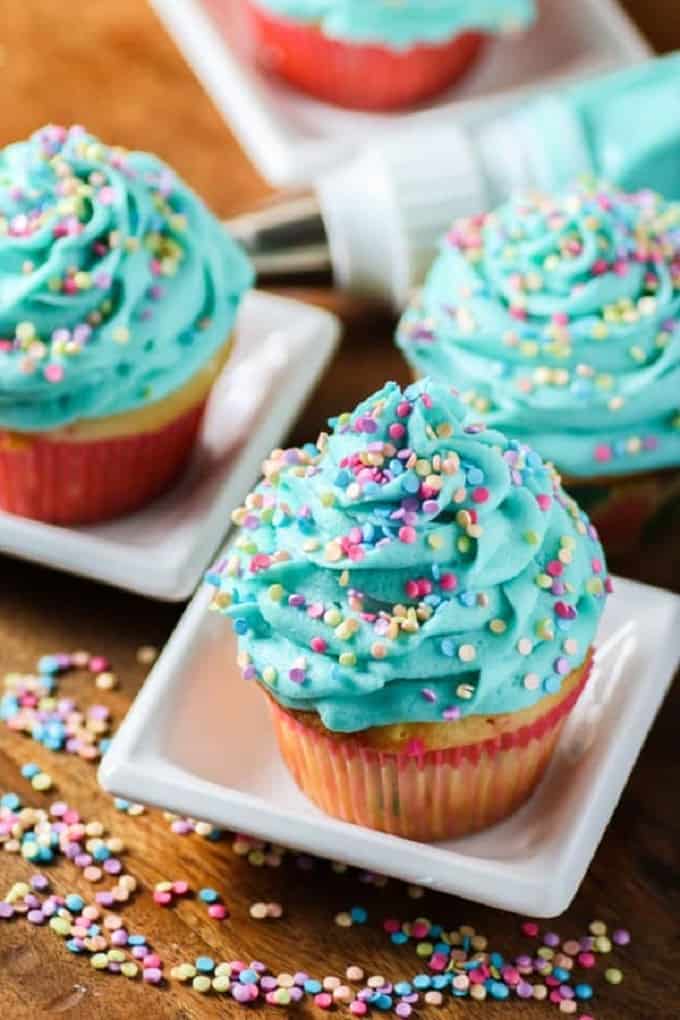 HAPPY BIRTHDAY CUPCAKES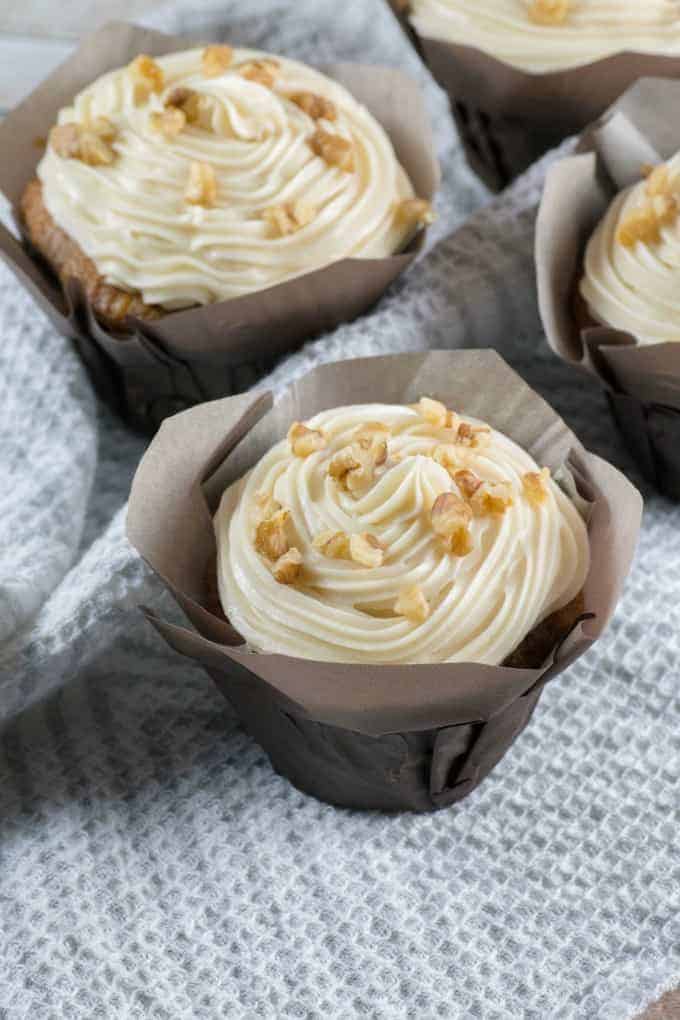 CARROT CAKE CUPCAKES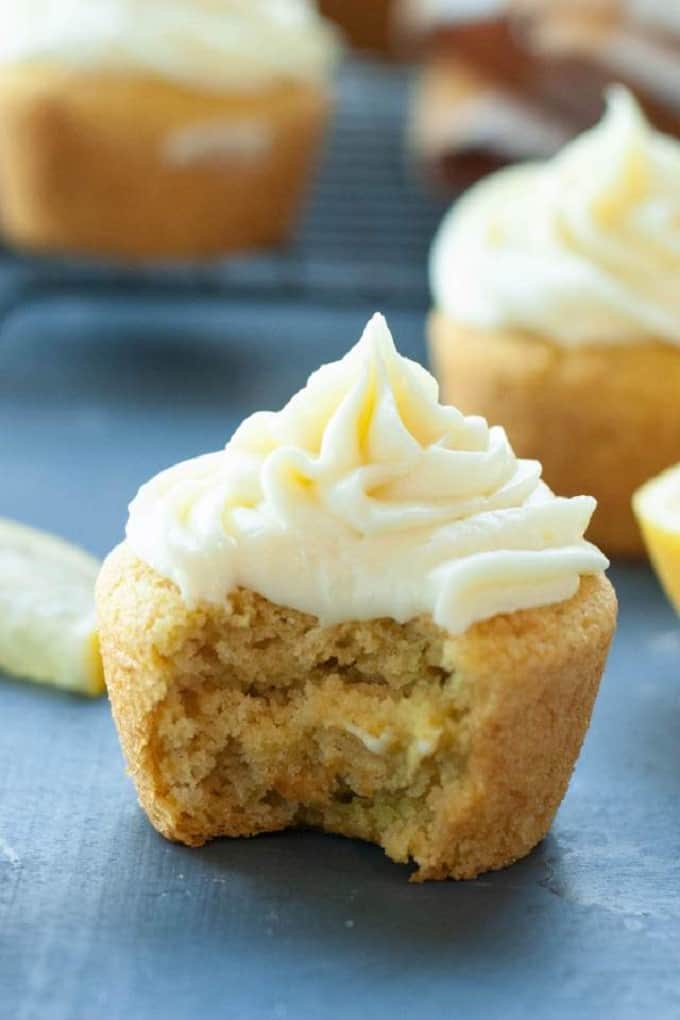 GLUTEN-FREE VEGAN 3 INGREDIENT LEMON CUPCAKES WITH LEMON "CREAM CHEESE" FROSTING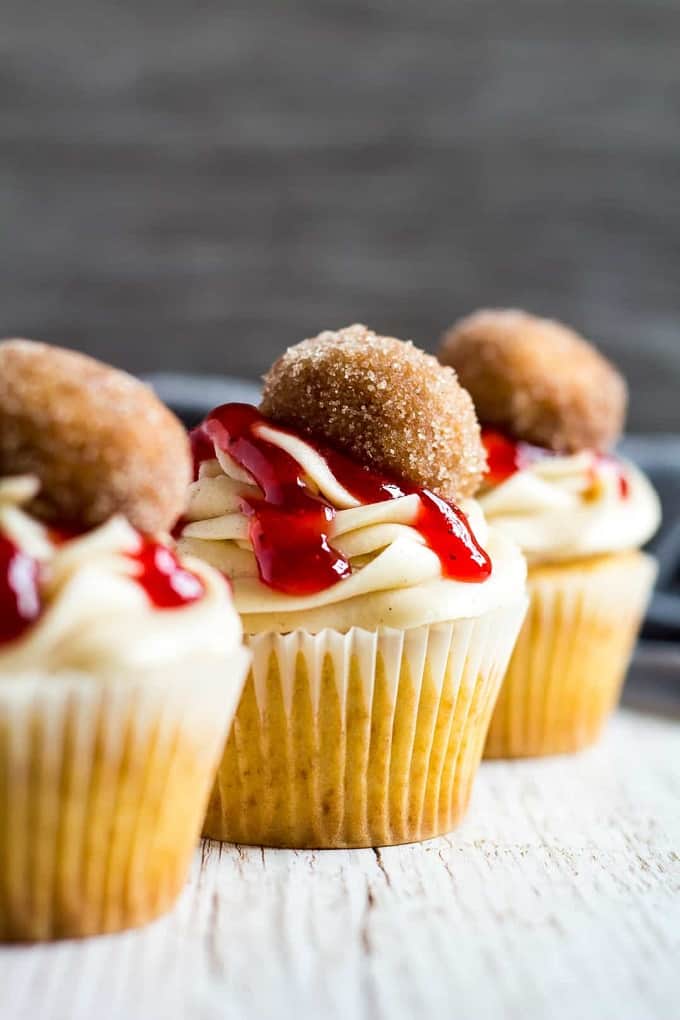 JAM DONUT CUPCAKES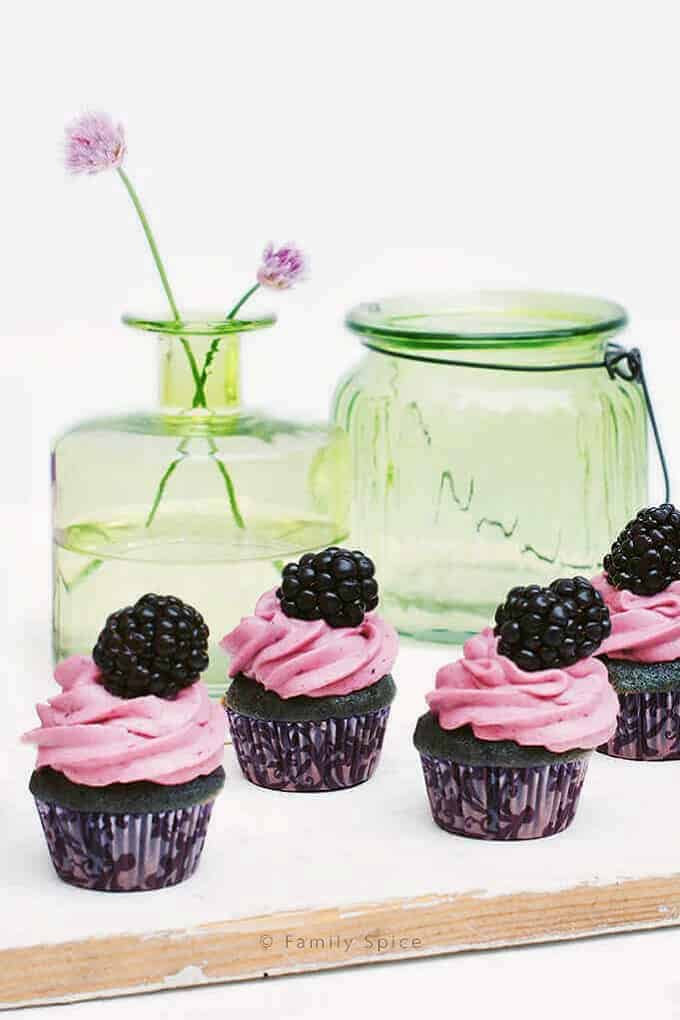 BLACKBERRY AND HONEY CUPCAKES
By: Family Spice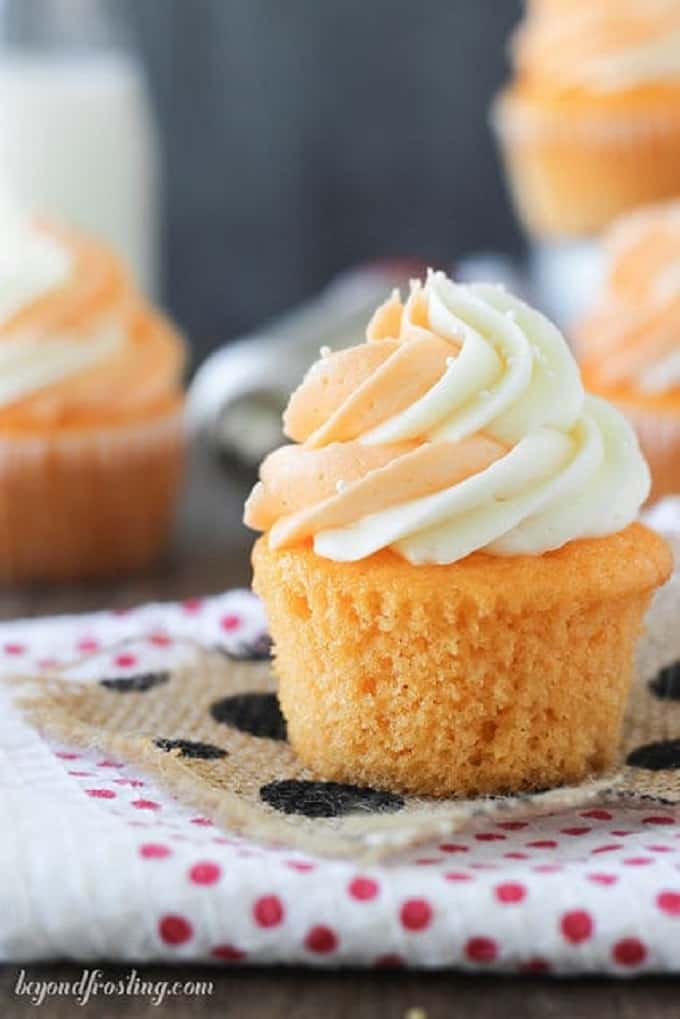 ORANGE CREAM POP CUPCAKES
By: Beyond Frosting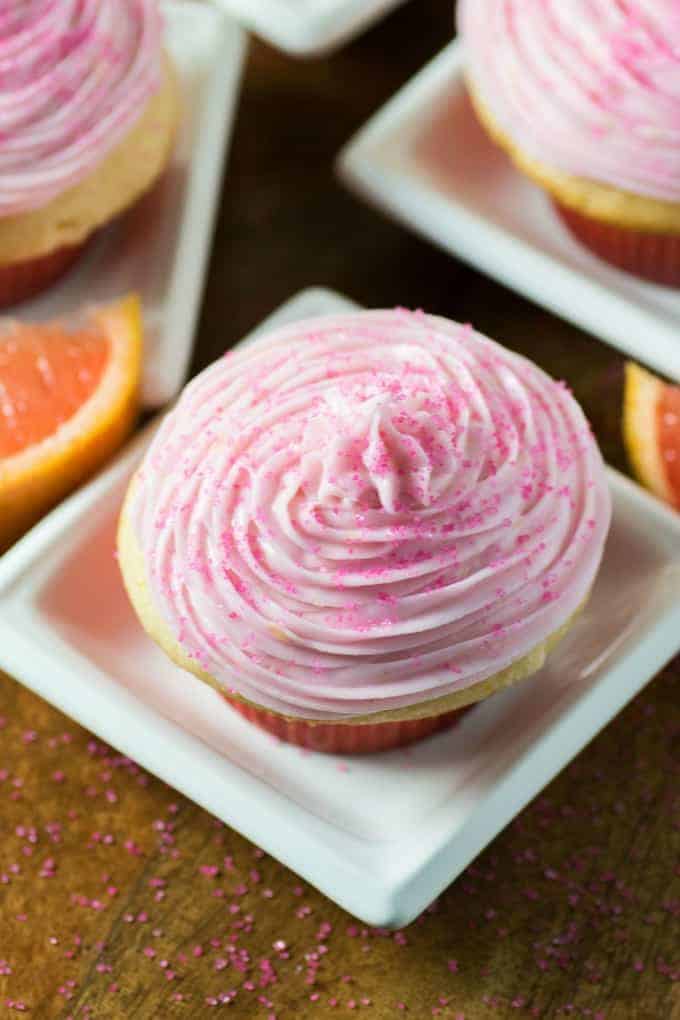 GRAPEFRUIT CUPCAKES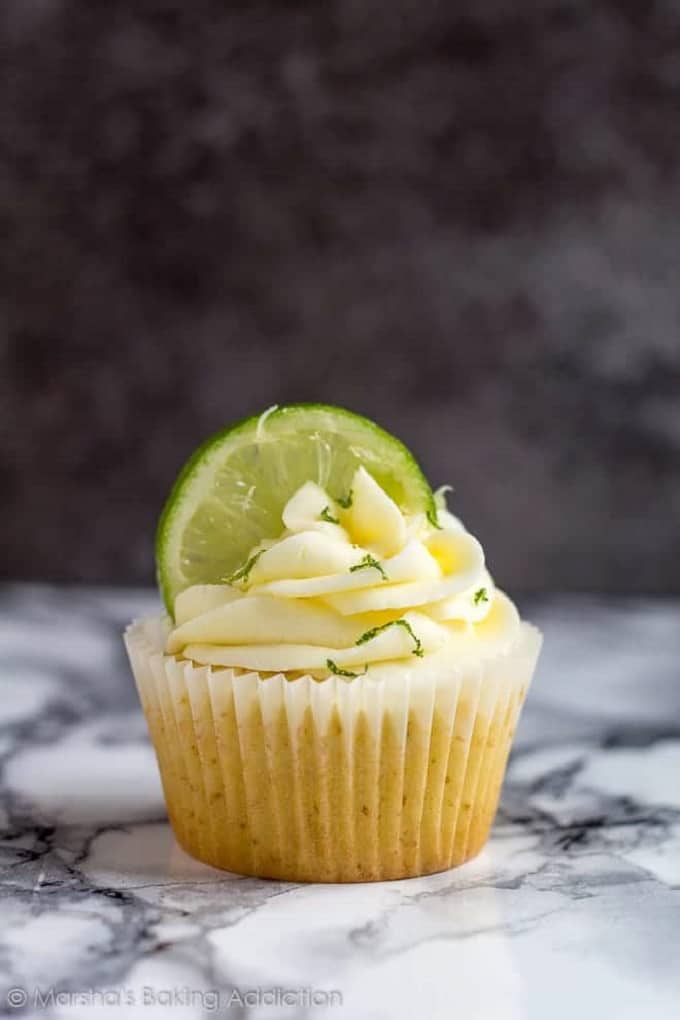 MARGARITA CUPCAKES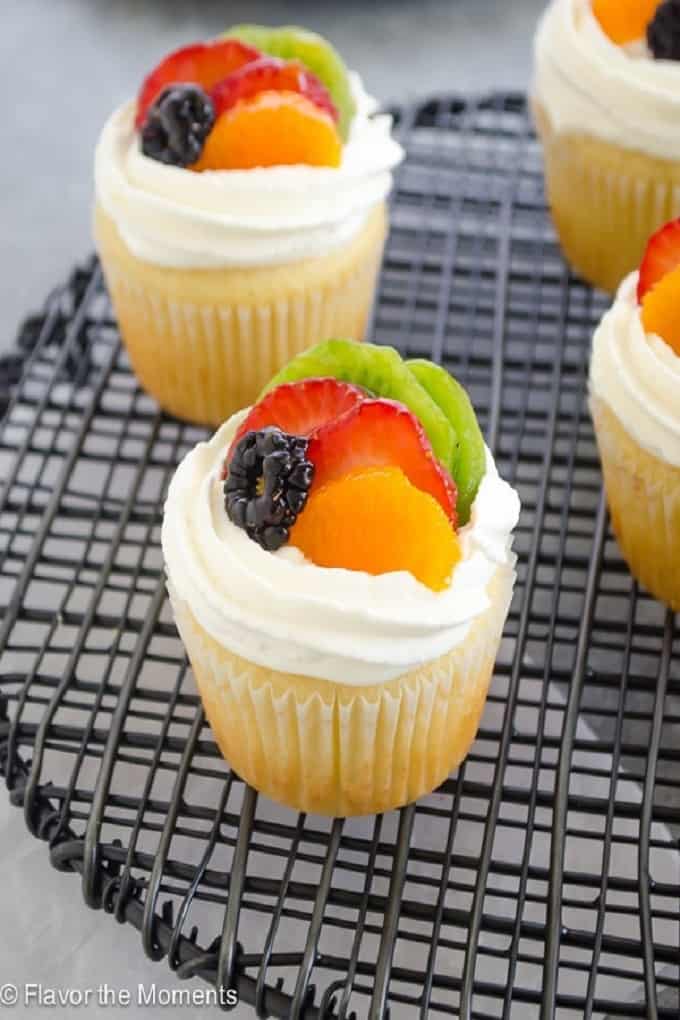 FRUIT TART VANILLA CUPCAKES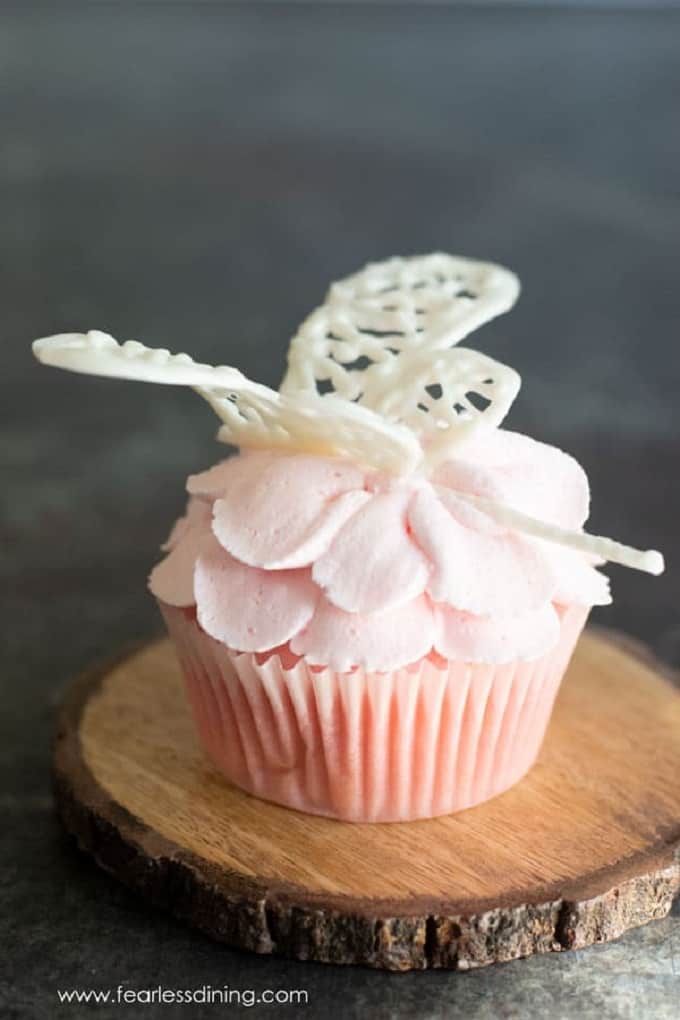 GLUTEN-FREE PINK LEMONADE CUPCAKES
By: Fearless Dining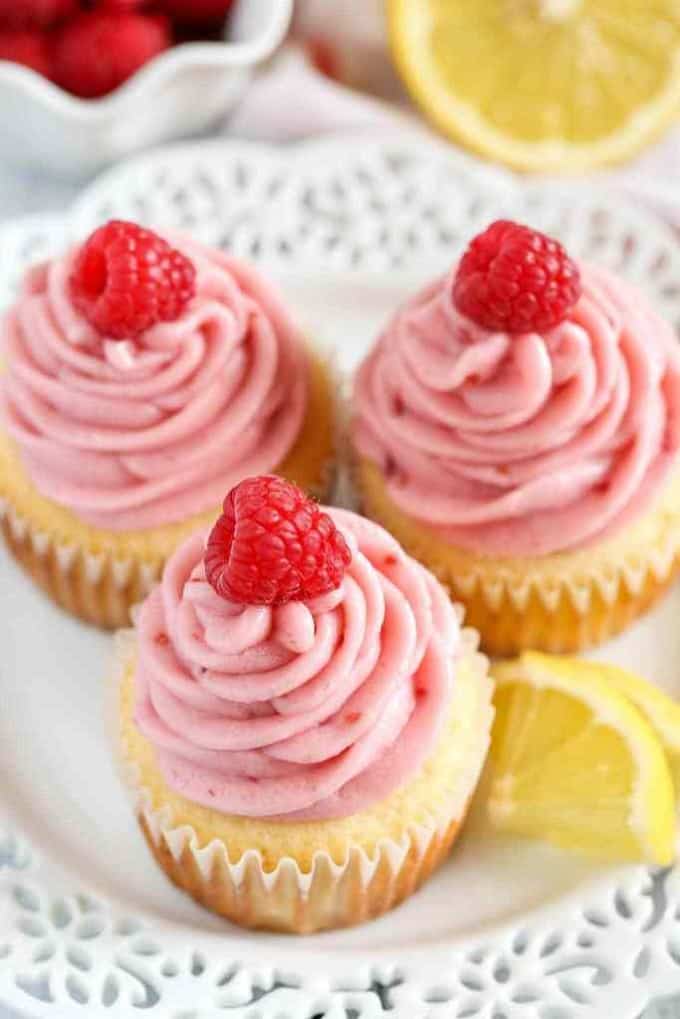 LEMON CUPCAKES WITH RASPBERRY BUTTERCREAM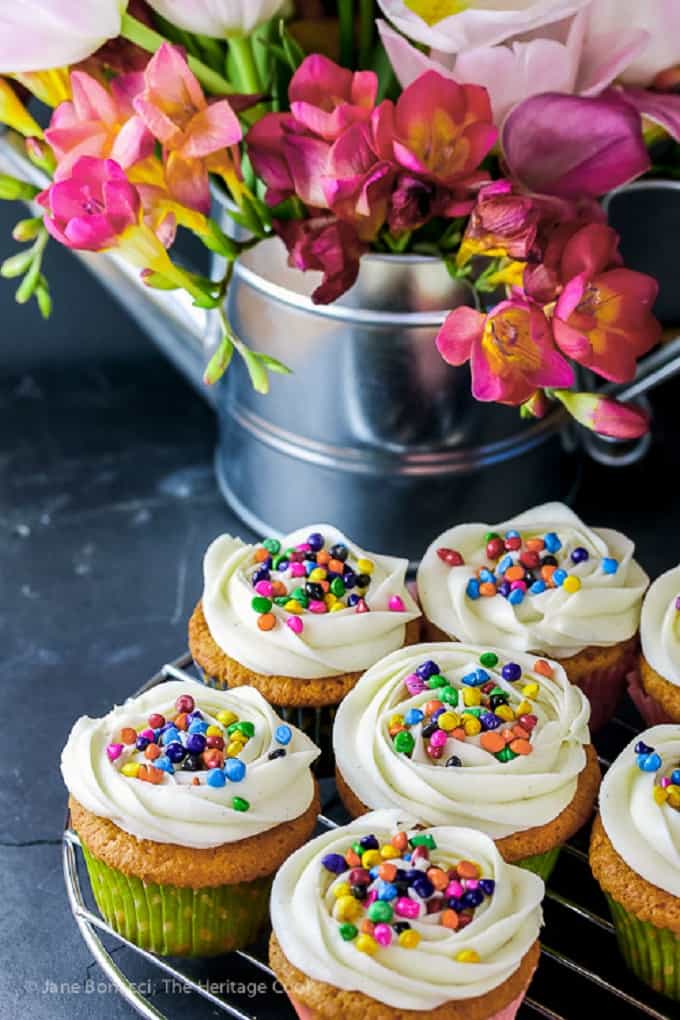 WHITE CHOCOLATE COCONUT CUPCAKES WITH BUTTERCREAM FROSTING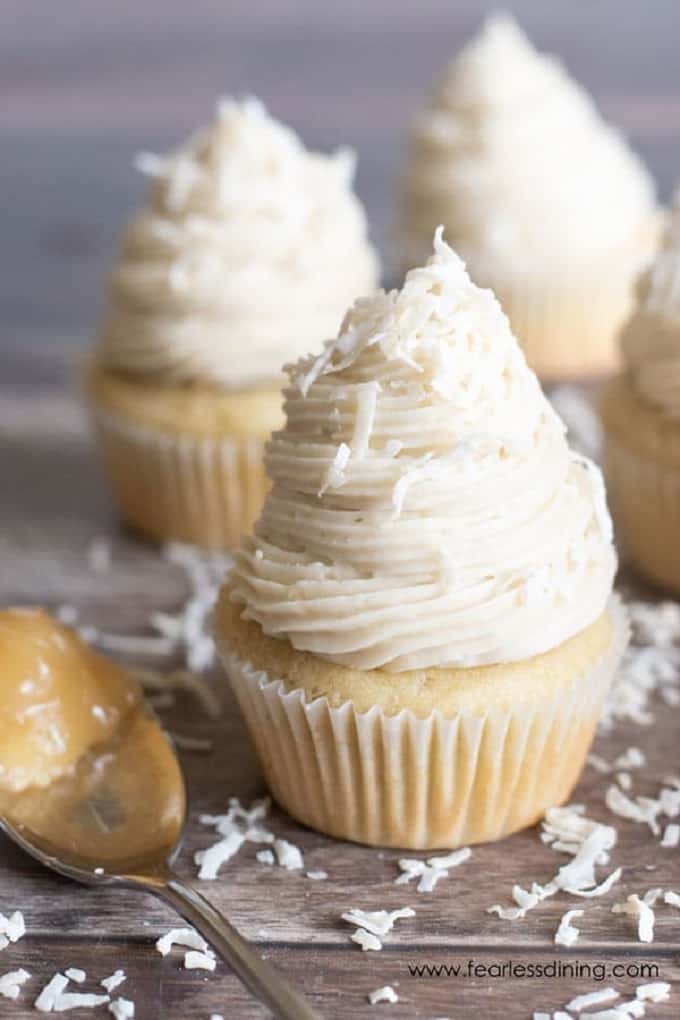 GLUTEN-FREE LEMON FILLED CUPCAKES
By: Fearless Dining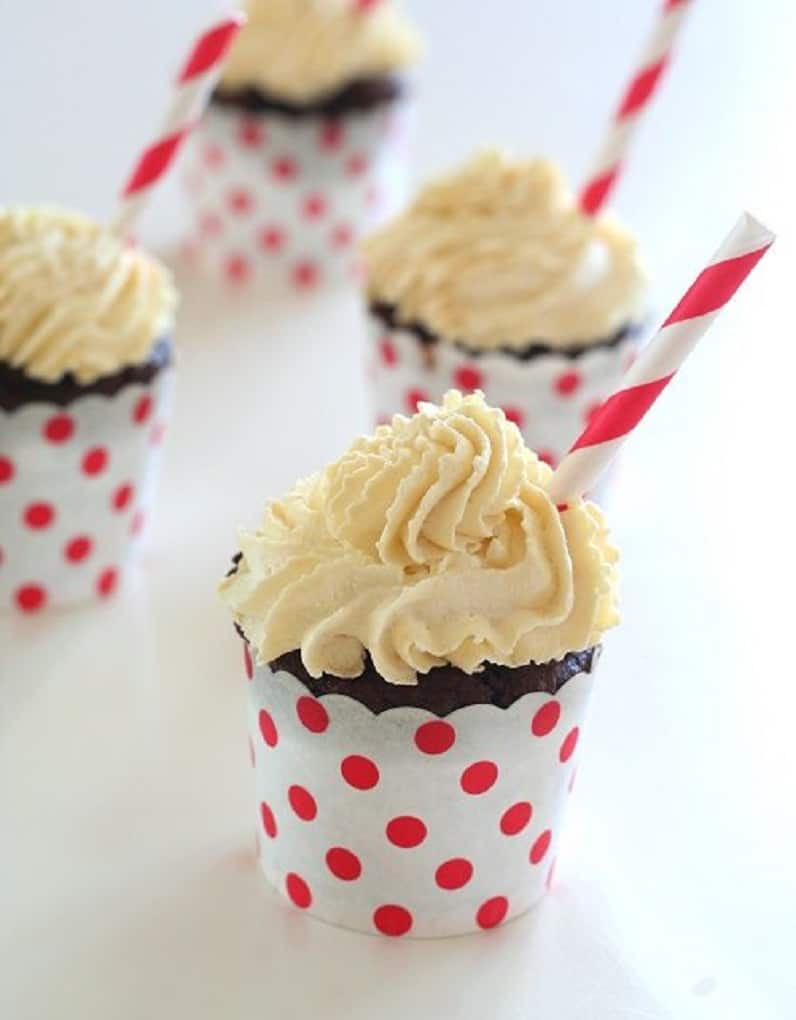 ROOT BEER FLOAT CUPCAKES
By: All Day I Dream About Food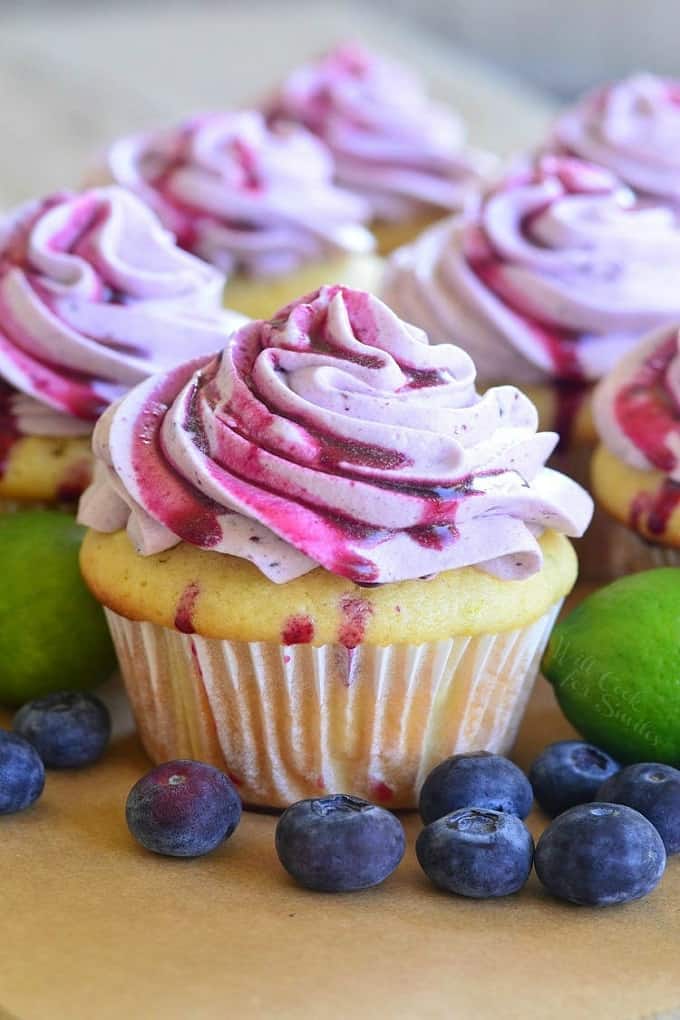 BLUEBERRY KEY LIME CUPCAKES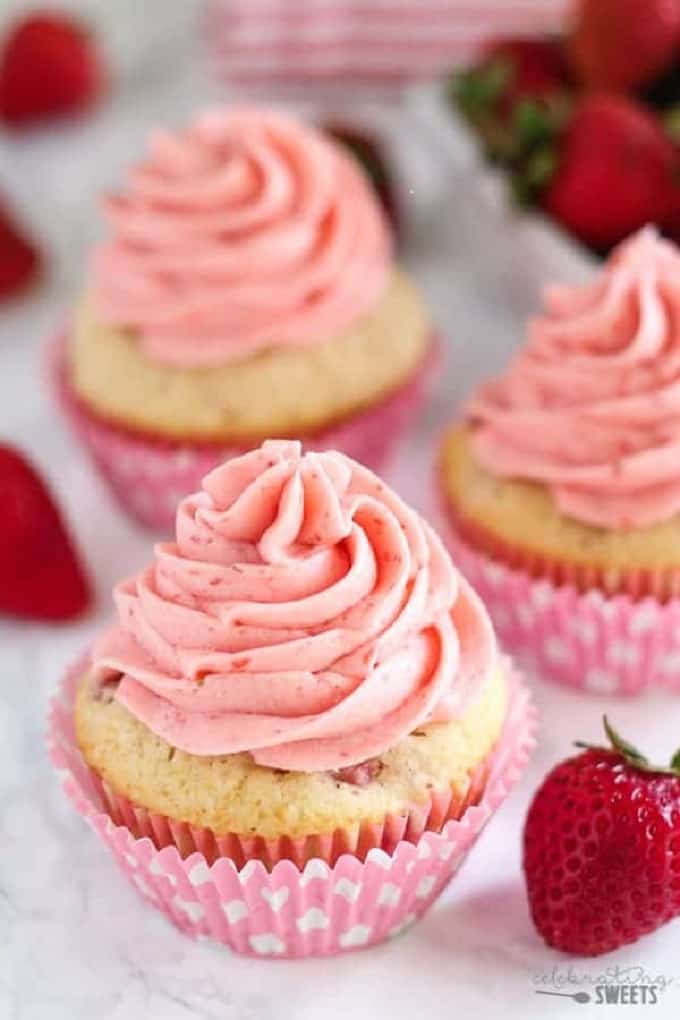 FRESH STRAWBERRY CUPCAKES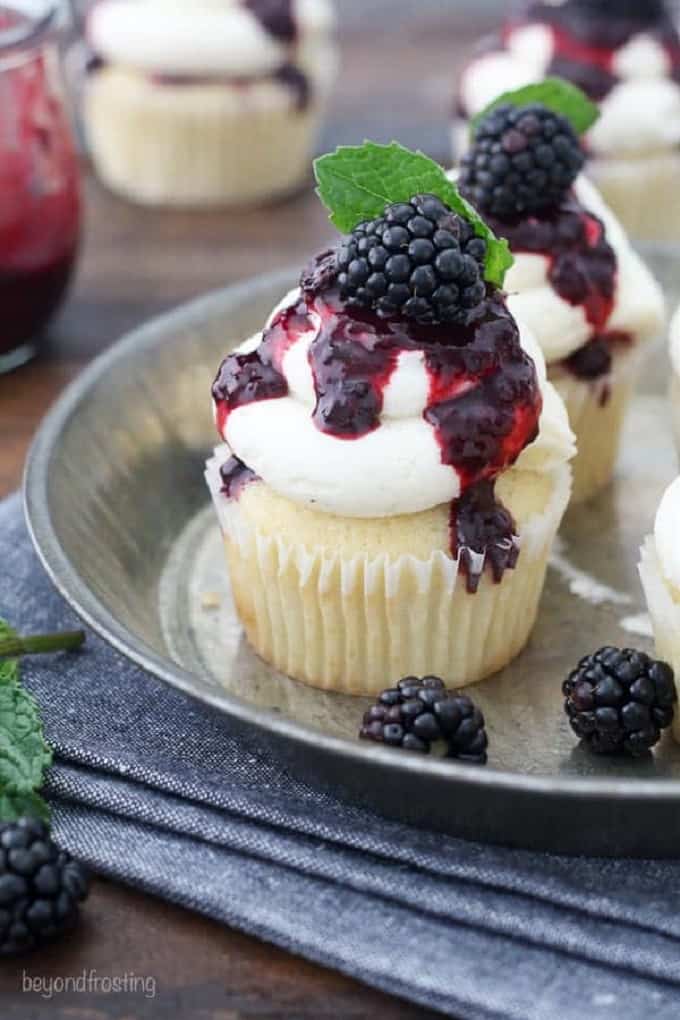 BLACKBERRY BOURBON SMASH CUPCAKES
By: Beyond Frosting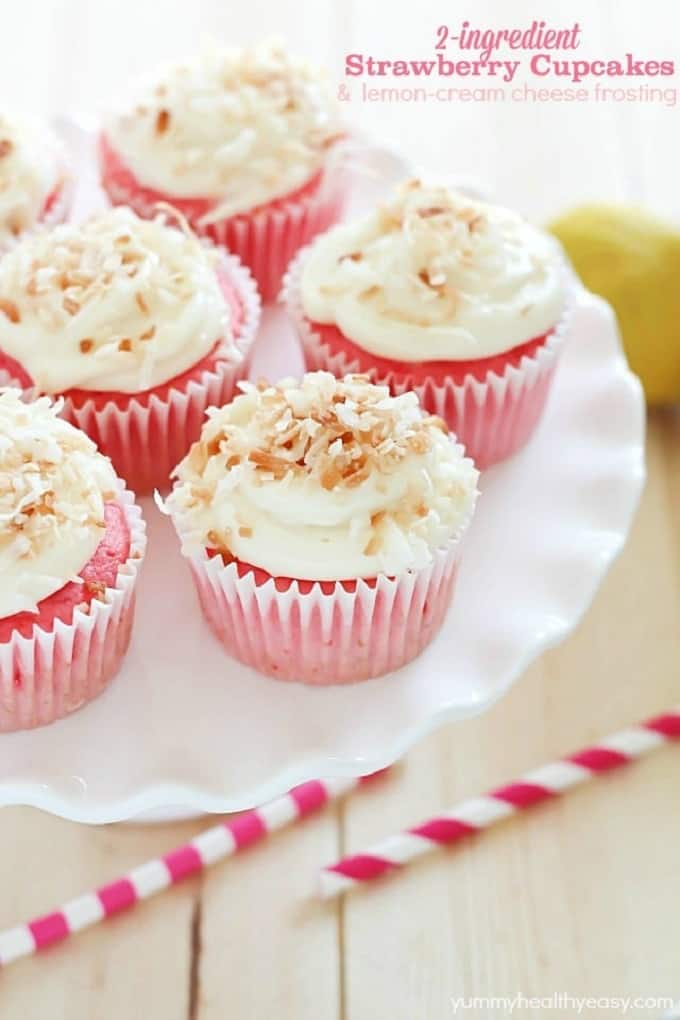 (2-INGREDIENT) STRAWBERRY SODA CUPCAKES WITH LEMON CREAM CHEESE FROSTING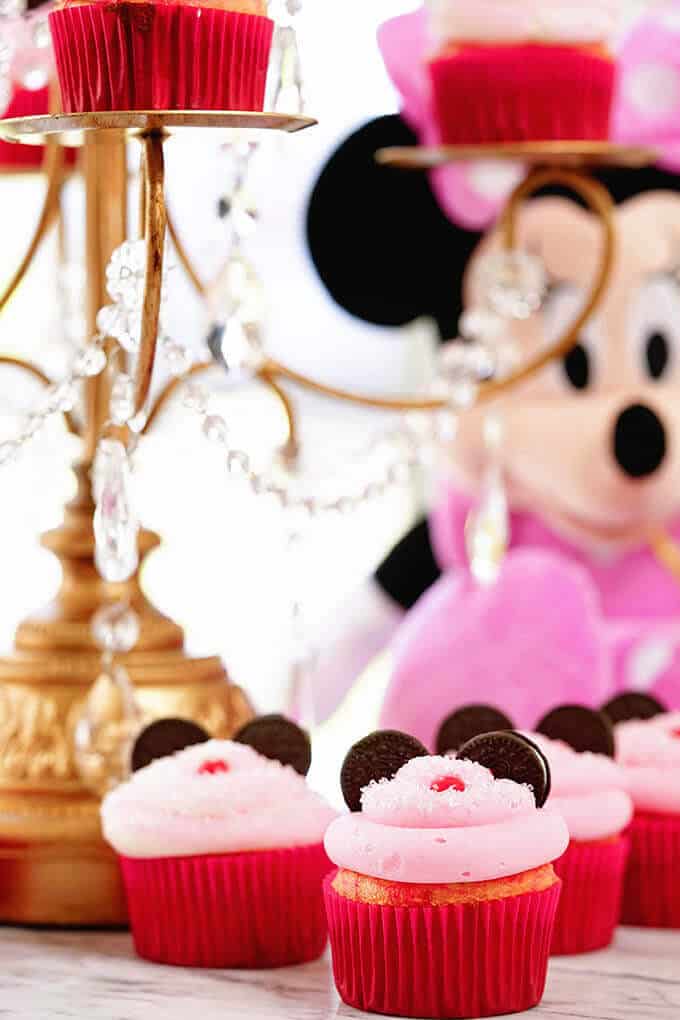 MINNIE MOUSE CUPCAKES
By: Bowl Me Over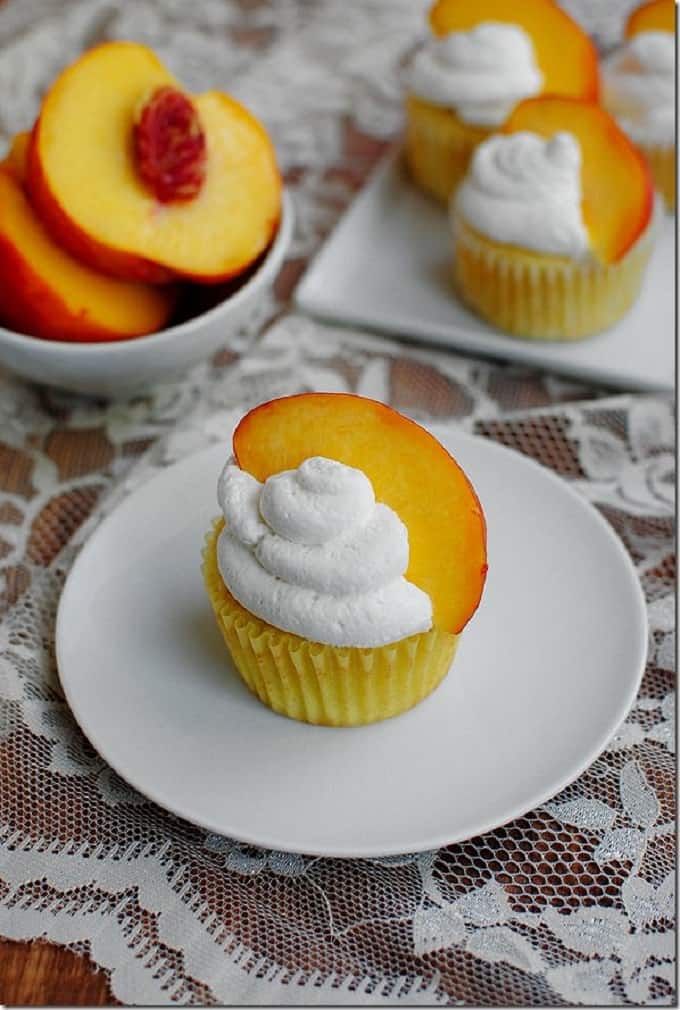 PEACHES "N" CREAM CUPCAKES
By: Iowa Girl Eats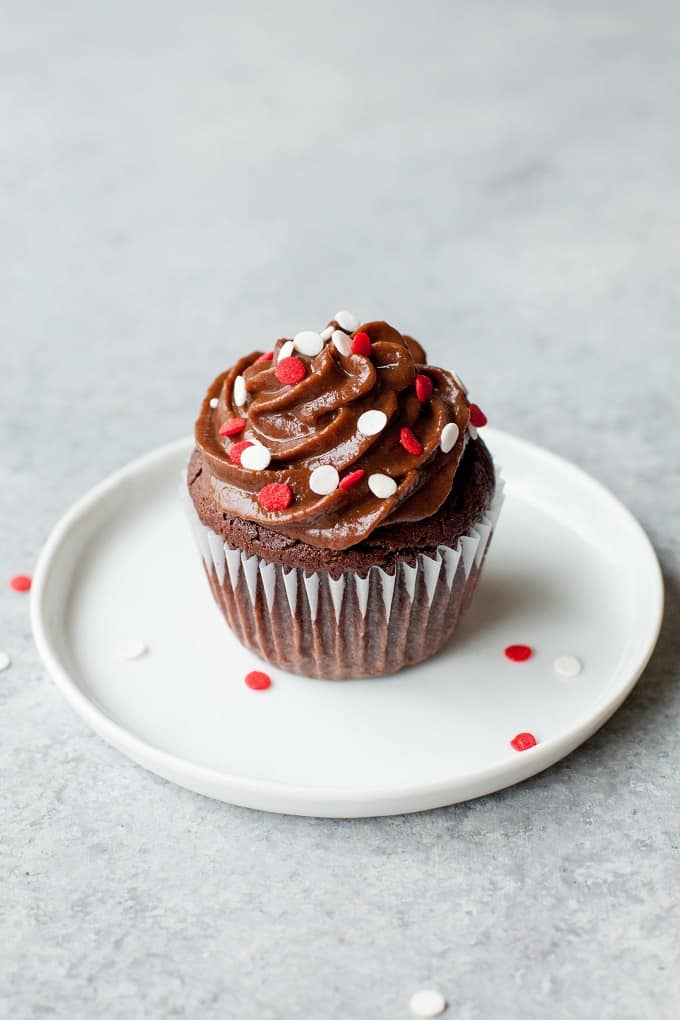 SMALL BATCH HEALTHIER CHOCOLATE CUPCAKES
By: Wholefully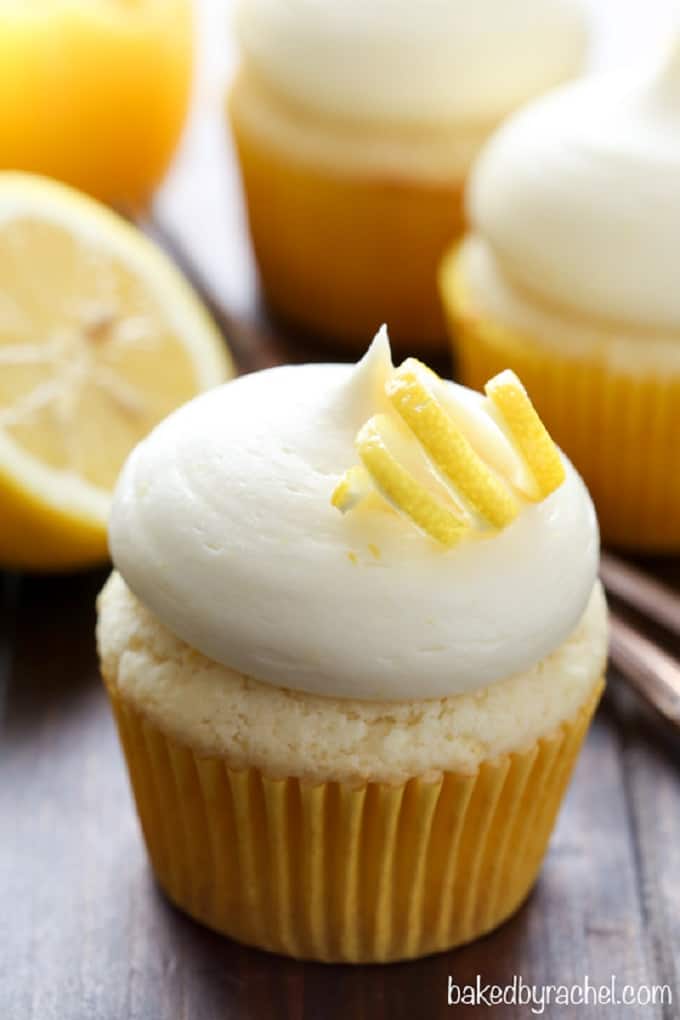 LEMON CUPCAKES WITH LEMON CREAM CHEESE FROSTING
By: Baked By Rachel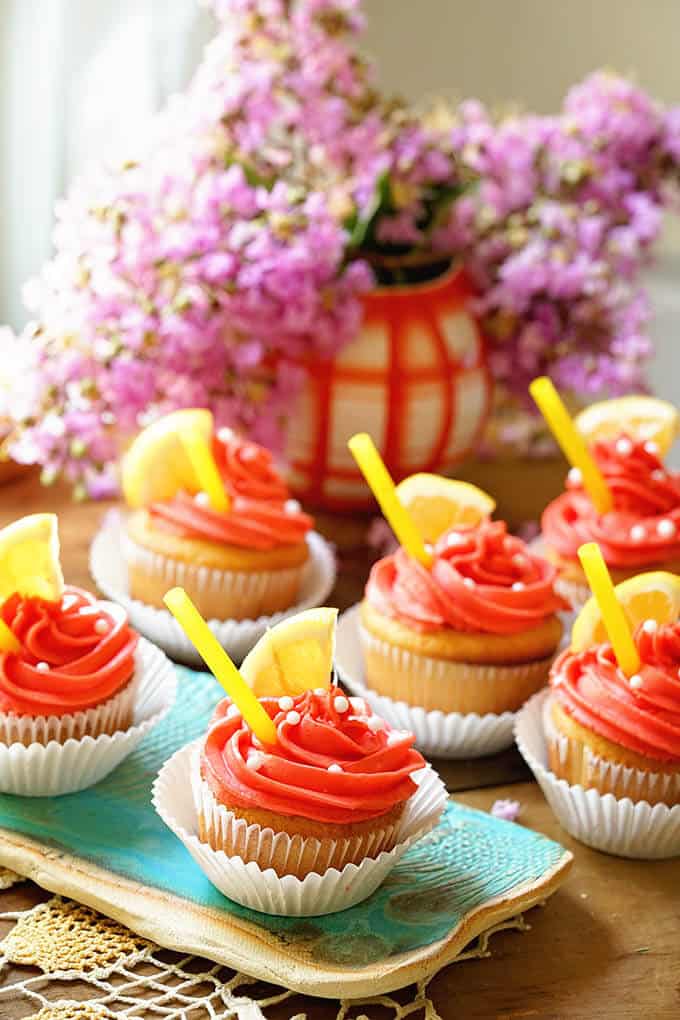 PINK LEMONADE CUPCAKES
By: Bowl Me Over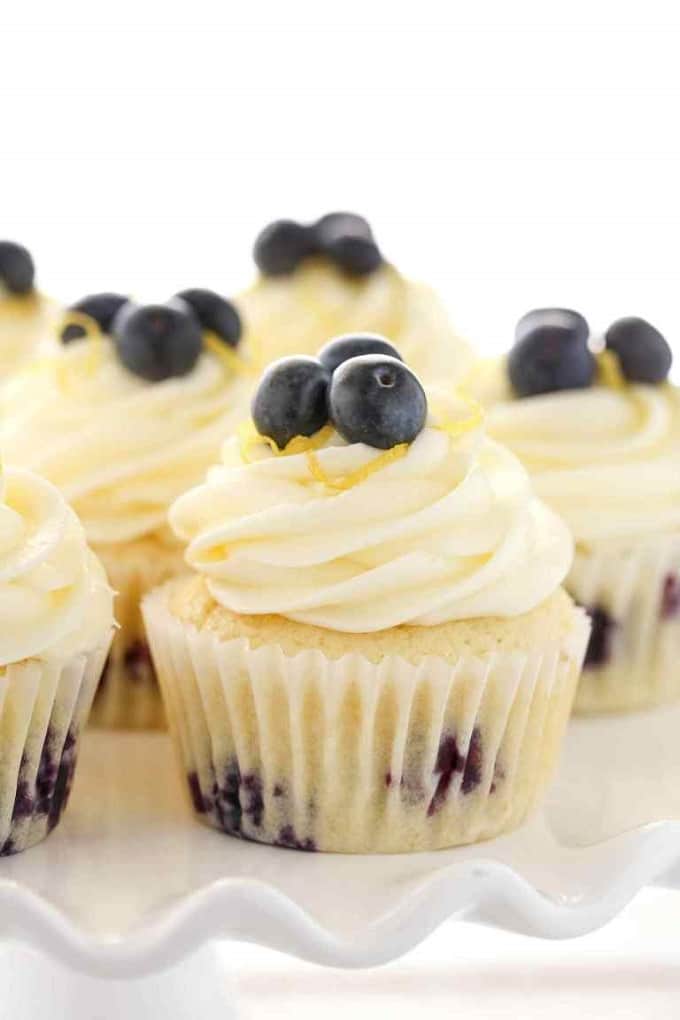 LEMON BLUEBERRY CUPCAKES WITH LEMON CREAM CHEESE FROSTING
Pin It HERE!!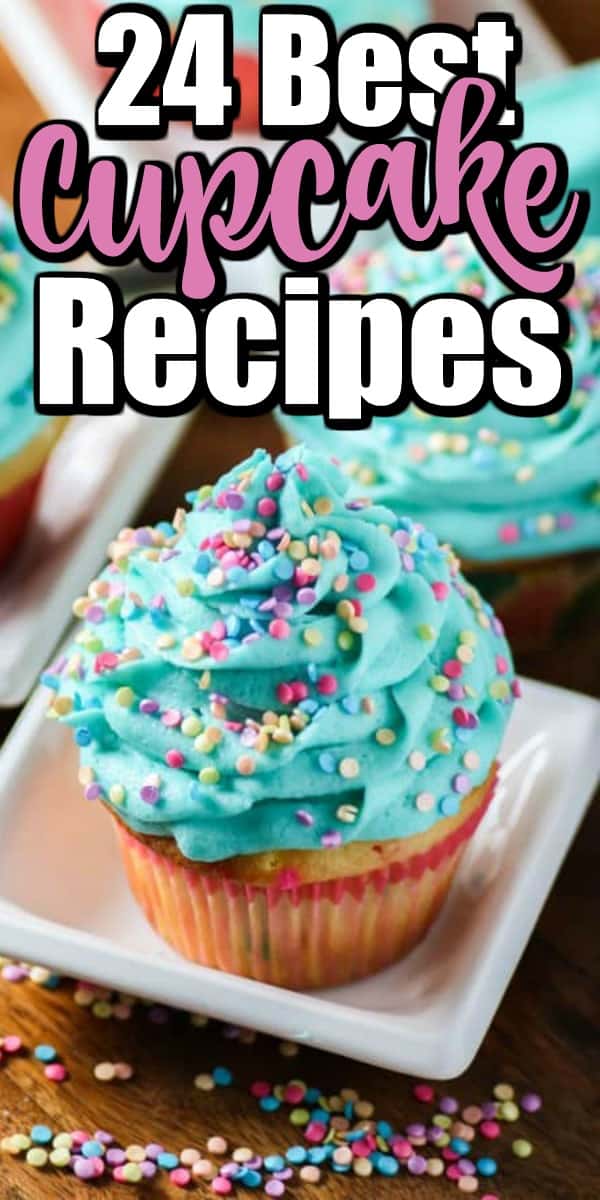 How Can I Make My Cupcakes Moister?
How to make a moister cupcake can be simple. Use oil instead of butter, about 3/4 cup of oil to 1 cup of butter. I love to use instant pudding mix in my cakes and cupcakes too; it gives you a nice light texture and moist cupcakes.
Sour cream or yogurt. I have used sour cream many, many times and love how they turn out. It gives the cupcake a little tang with the sweetness too.
The flour that you use will also make a difference. All-purpose is okay but cake flour is even better. You can substitute this one for one.
There are other ingredients like brown sugar, mayonnaise, and applesauce that can do the trick too in making a cake or cupcake moister, but I have not personally tried these in recipes.
Replacing half the white sugar with brown sugar will also work. Adding in a bit of mayonnaise, about a 1/4 cup to the wet ingredients ups your chance of moister cupcakes.
And substituting apple sauce in place of 1/2 the oil or butter not only is a healthier option but also a moister one for your cupcakes.
What is the Best Type of Cupcake?
That is a hard question to answer for the general population. The best cupcake can be a very personal choice but I hope that we have given you enough to ponder. Do you like a fruity cupcake, one made with chocolate cake, maybe vanilla is your choice?
Whichever is your choice, I hope you find your favorite here in this great collection. Celebrate with a cupcake and make everyone happy!! I find them so much easier than doing a big cake!!