Flour Arrangements! What Kind of Flour to Use And When!
The grocery store has more than just all-purpose flour to offer, but if you've been looking at the different types and wondering "when would I use that?" this post is here to help.
While all-purpose flour is a pantry staple for a reason and should always be on hand for general baking, there are lots of other types of flour to use depending on what you're making. This applies to other staples in your pantry like olive oil too.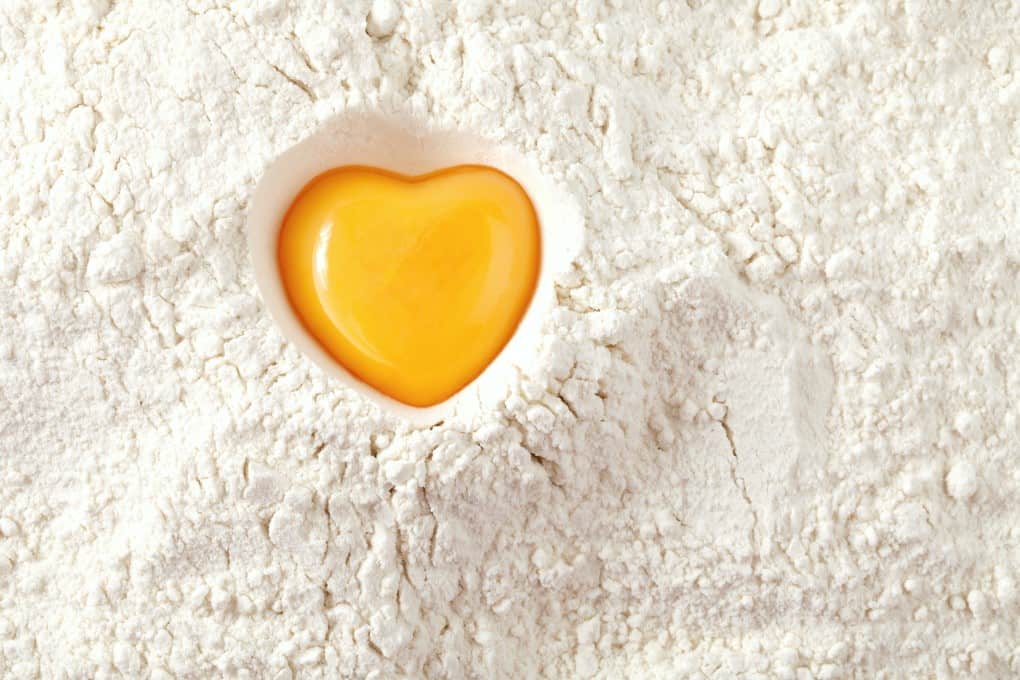 Helpful Items For This Post
This post contains affiliate links. As an Amazon Associate, I earn a small portion from qualifying purchases at no extra charge for you.
What are the Different Types of Flour and Their Uses?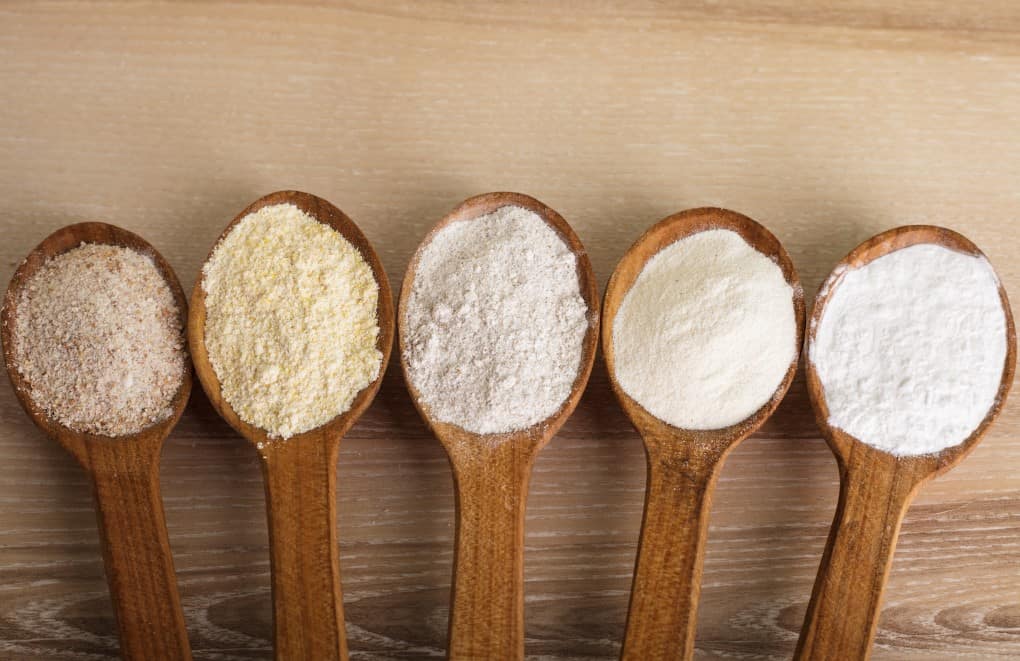 This post will discuss the 7 most common types of flour you are likely to see in recipes, with some of the common uses for each.
All-Purpose
All-Purpose is the standard when you see just the word "flour" in a recipe without any other differentiation; you should assume all-purpose is what is called for. It's the most versatile and can be used for everything from a roux to cakes and pastries.
If you are making pasta and pizzas you may want to use a "00" that is imported from Italy. It has a lower gluten content and is ground much finer. It is similar to unbleached flour. Your dough will be silkier and the pasta or pizza will have a good chewiness when cooked.
Whole Wheat
Whole wheat is similar to all-purpose in that it's got a myriad of applications. While the majority of flours are made from wheat, white flours are made from one of the three parts of the wheat kernel while whole wheat uses all 3 parts.
White only uses the endosperm while in whole wheat some of the bran and germ are added back during the milling process. This makes whole wheat higher in both protein and dietary fibre but it comes at the expense of the flour's ability to form gluten.
This is why baked goods made with whole wheat are usually denser than ones made with all-purpose. Another thing to note before switching to whole wheat is that it's more absorbent so you need more liquid and the dough is stickier than its white flour counterpart.
Bread
Bread flour is best for, well bread. It's made of a harder wheat variety and generates more gluten. This is important because gluten traps and holds air bubbles, which is very important in any recipe that uses yeast as it helps the bread rise properly.
Bread flour can be used in any recipe that also calls for yeast without any issues.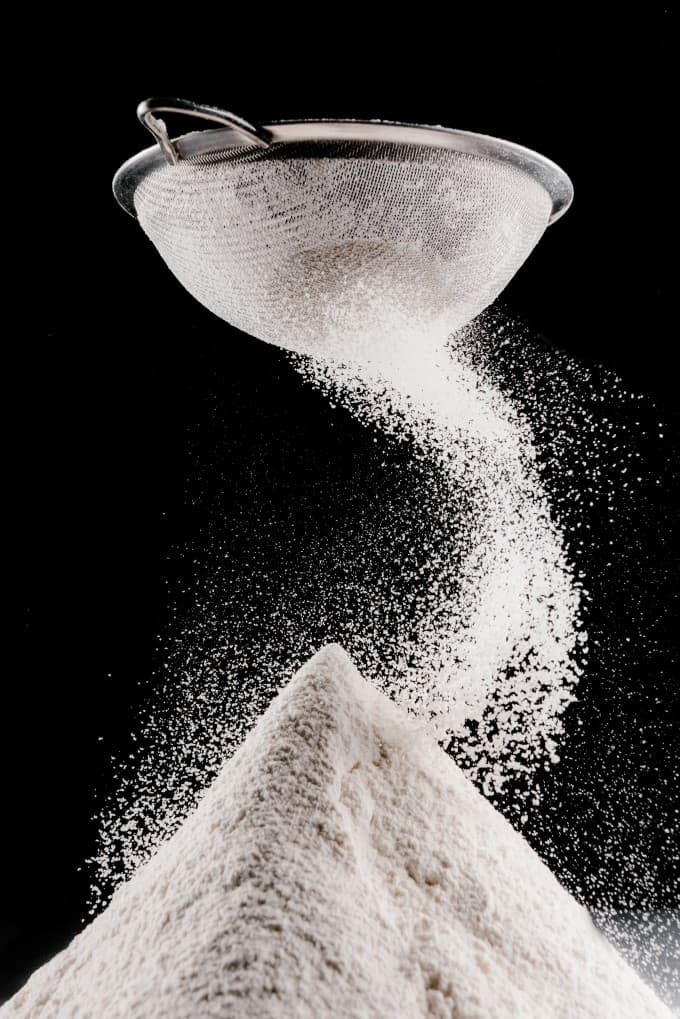 Cake
Cake flour is more finely milled than all-purpose and is made from softer wheat. It is always bleached which alters its capacity to absorb more liquid and sugar. This makes the baked goods made with it moist.
It is perfect for cakes, biscuits, muffins, and scones – but don't use it in bread as it has very few gluten forming proteins.
Pastry
Pastry flour is also made from soft wheat and has a very fine texture. It's midway between cake and all-purpose and is perfect for pie dough, muffins, and cookies.
It can be hard to find but you can make your own by mixing 1 1/3 cups of all-purpose and 2/3 of a cup of cake flour.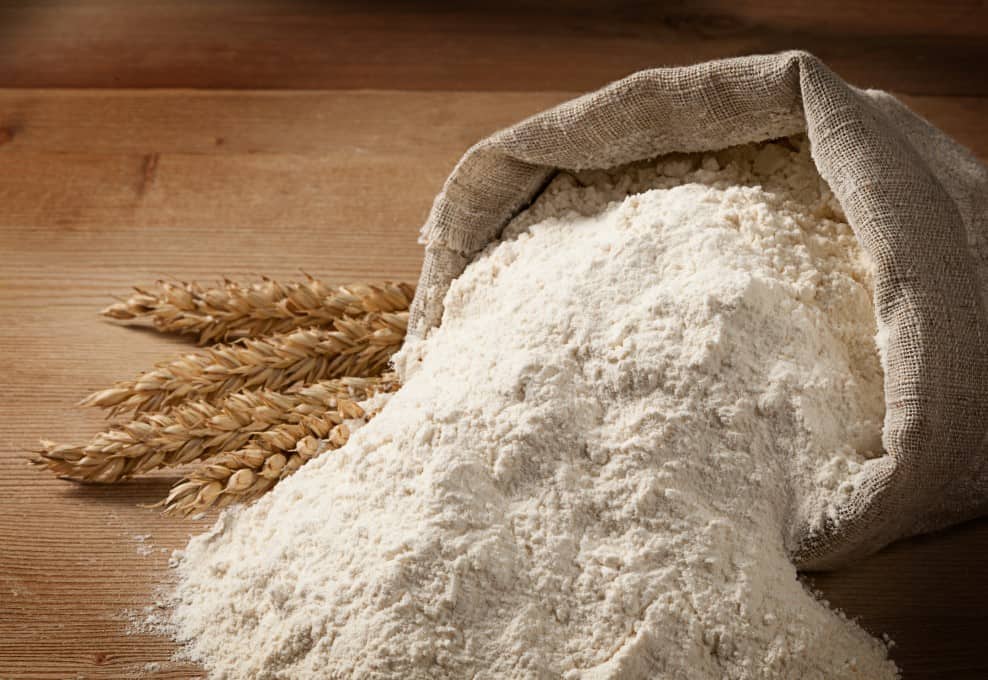 Self-Rising
A staple in kitchens of the US South and the bane of many a transplanted Southerner's existences, self-rising is flour to which baking powder and salt have been added during the milling process.
Its fans say that you cannot make the perfect biscuit without using self-rising. It is also very good for making fluffy pancakes and muffins. You shouldn't substitute self-rising for all-purpose because the extra ingredients can throw off your recipes.
If you can't find self-rising, you can make your own. Add 1 ½ teaspoon of baking powder and ¼ teaspoon of salt for every cup of all-purpose and mixing well.
Gluten-Free
There are a lot of gluten-free choices out there with a variety of bases including rice, corn, potato, oat, and tapioca. A substance called Xanthan gum is often added to gluten-free to simulate the chewiness that gluten traditionally provides.
You can use it in everything from cakes to bread to cookies but you need to check the recipe and the package. Not all gluten-free can be substituted 1:1.
With all the flour choices available, you may find your best bet is to shop in a bulk store. Then you can get as much specialty flour as a particular recipe calls for.
Try using bread flour the next time you're baking bread or cake flour when you're baking a cake from scratch. The difference is noticeable!
Pin it HERE!!

Pin it HERE!!