This is a great subject to discuss if you love cooking. So Let's Talk About Olive Oil and see what comes up! If you had to name types of oil for cooking off the top of your head, one of the first varieties most people would come up with is olive oil. The cooking oil market has exploded over the past decade, with most grocery stores carrying 10 or more types of cooking oil. Yet olive oil is still one of, if not the most popular type of cooking oil and is found in the majority of Canadian kitchens. It's versatile, has a great flavour, and can be used in everything from salad dressings to sautéing.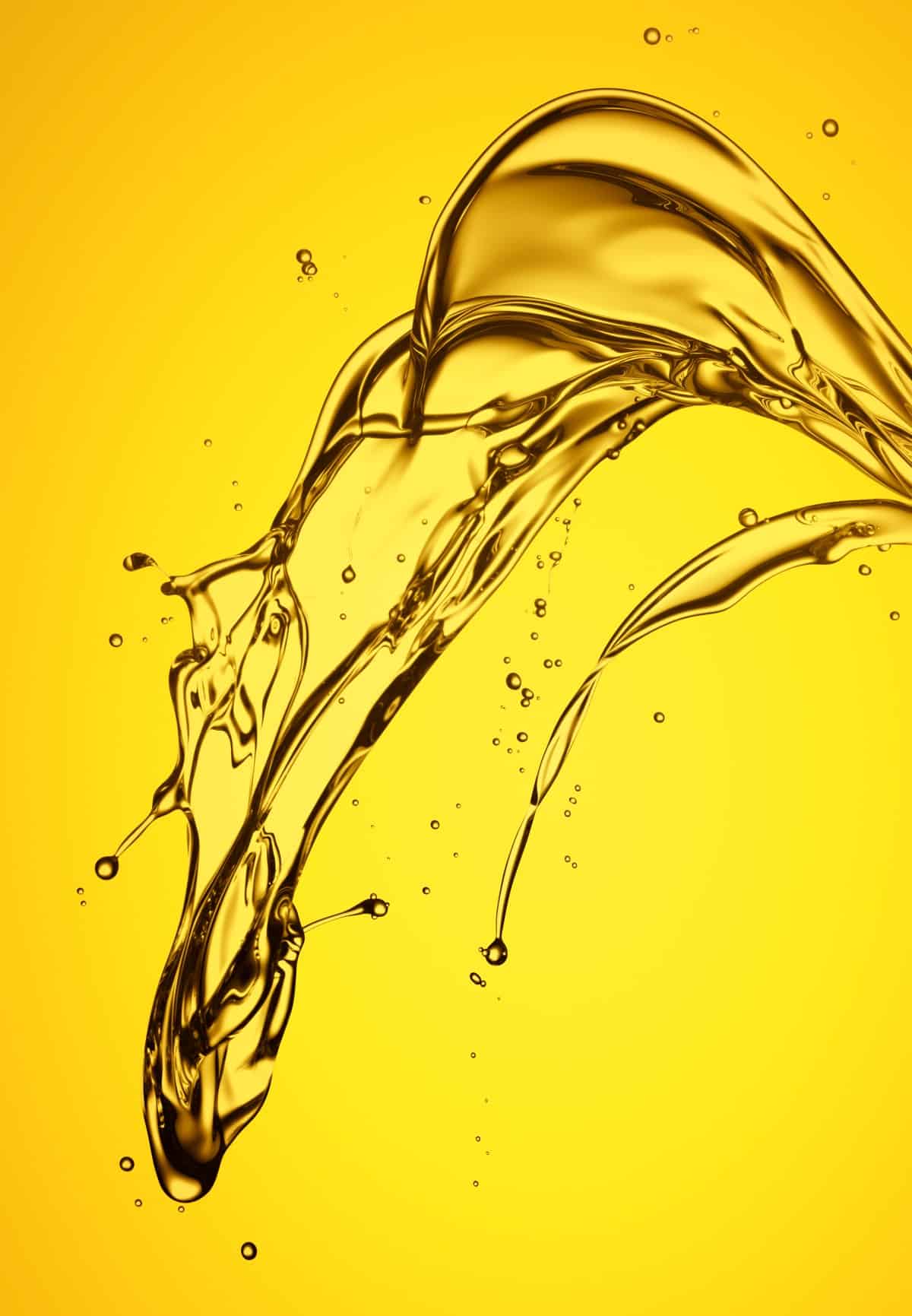 Different Kinds of Olive Oil to Buy
For us, when it comes to purchasing olive oil, we always use a cheaper version for more everyday cooking and a more expensive version to use as a finishing oil or in a recipe where the taste will really shine through.
Where are most olives grown? Many people believe that olive oil comes primarily from Italy and Greece due to its prevalence of it in their cuisine. While they are in the top 10 producers, they're not the largest producer – that would be Spain. Spain produces almost 35% of the world's olive oil. Greece, Spain, and Italy are all among the top consumers of olive oil per capita, with an annual average of around 14 L / person! (In comparison, the average North American consumes less than 1 L per year).
Is Olive Oil Good For You?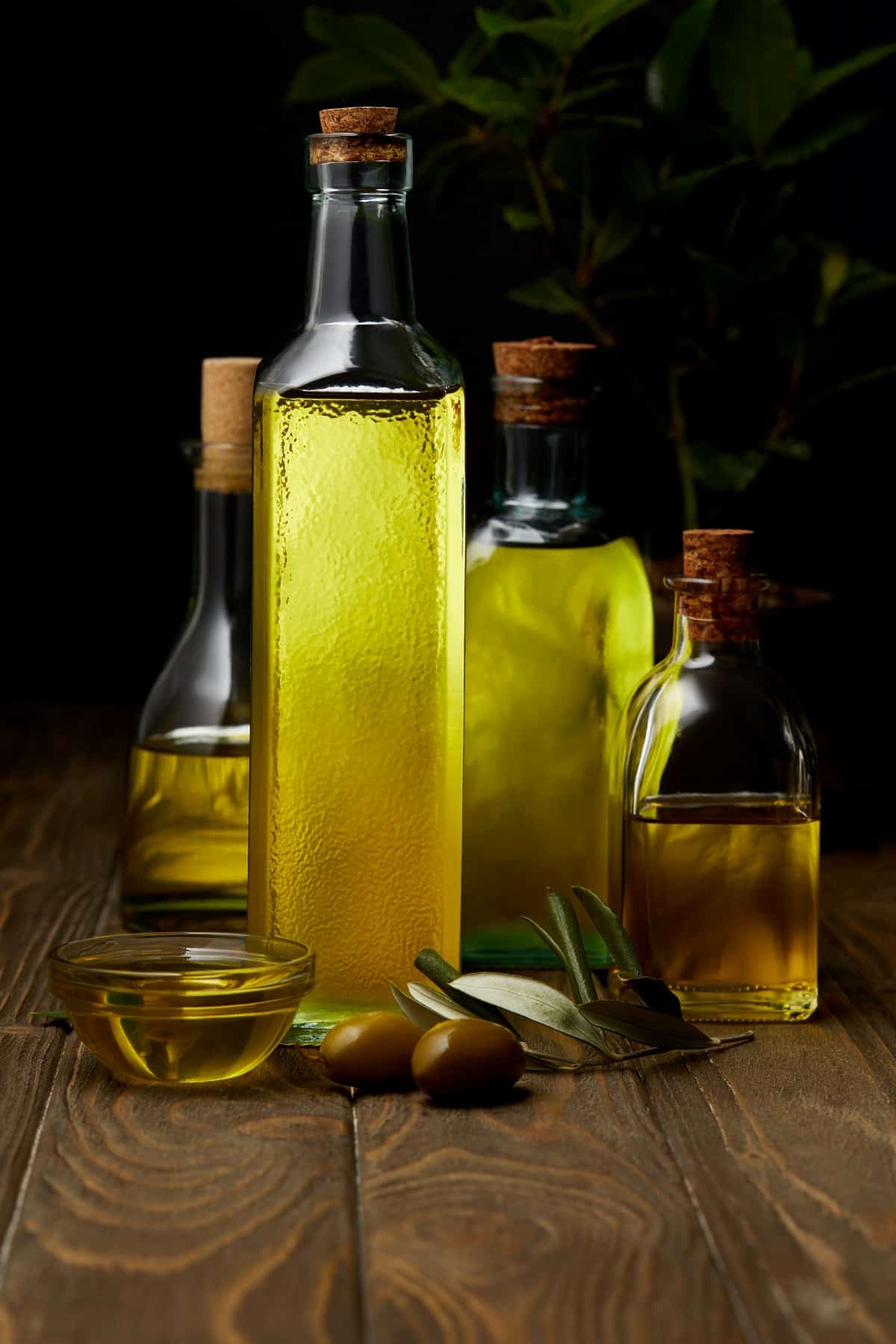 One of the reasons that olive oil is such a popular choice is that it's seen as a healthier choice than corn or sunflower oil. It is one of the staples of the Mediterranean diet and has a high percentage of monounsaturated fat.
In fact, the US Food and Drug Administration states that eating about 2 tbsp (23g) a day may reduce the risk of coronary heart disease in our blood vessels and has anti-inflammatory qualities. To get this benefit, you need to use olive oil to replace a similar amount of saturated fat.
Olive oil also contains a lot of healthy fats, which are a key dietary component for people trying to manage their blood sugar, whether that's to help with Type 2 Diabetes or for weight loss. Like all oils, it is still a calorie-dense food, so enjoy it in moderation and use it to replace other fats in your diet instead of using it in addition to them.
There are also the benefits of antioxidants in this oil which protect us from "free radicals", which are compounds that can damage our cells.
Oleic acid, which is a monounsaturated omega-9 fatty acid, makes up to 73% of this oil. This acid helps in the fight against the above-noted heart disease, inflammation and blood sugar control.
What is Extra Virgin Olive Oil?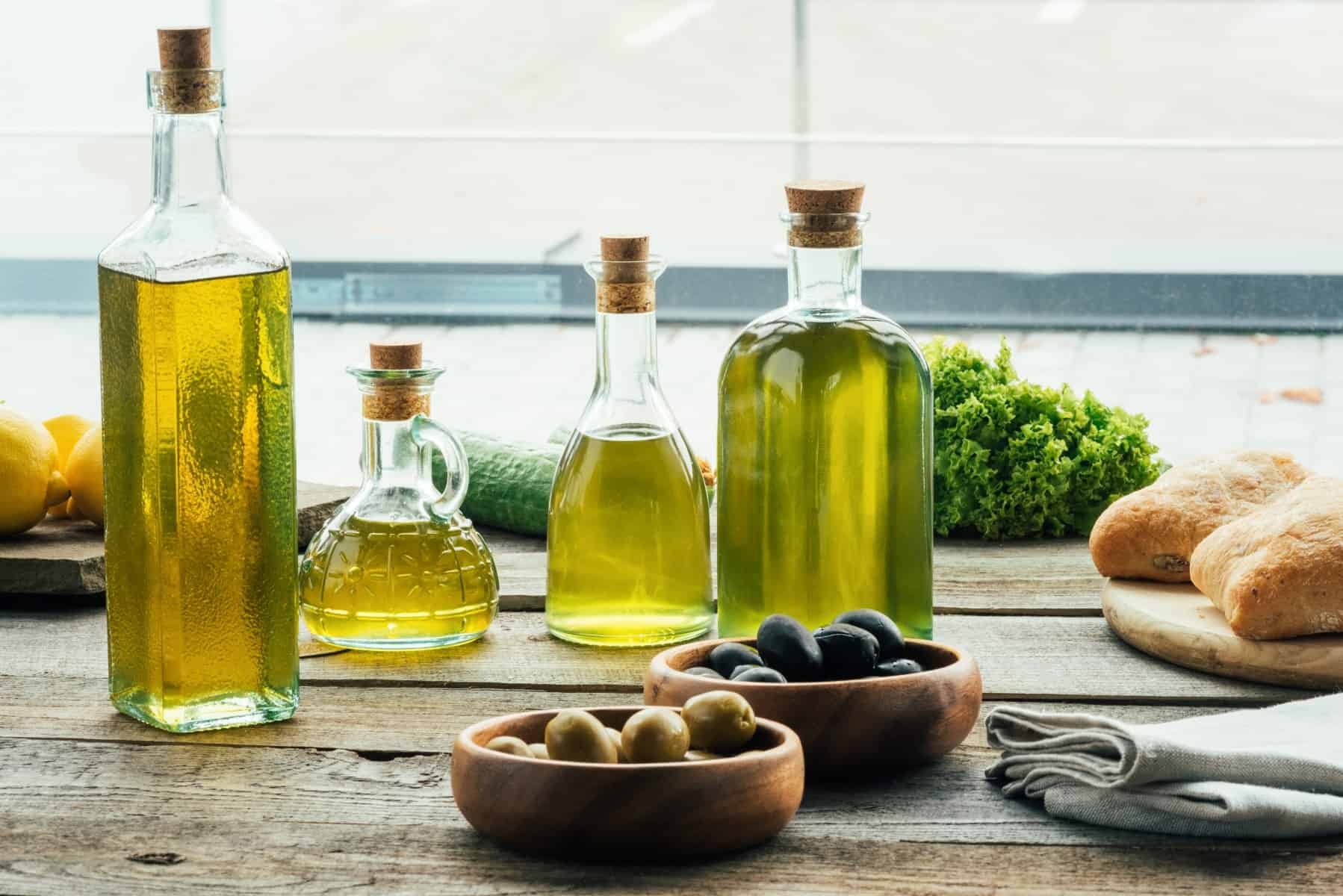 There are multiple grades of olive oil. The International Olive Council has the following standards for labelling.
Extra Virgin Olive Oil – The highest grade derived through mechanical extraction with no solvents or refining methods used. This is where cold-pressed comes into play.
Virgin Olive Oil– is derived through mechanical extraction only, but that is not as high a grade as Extra Virgin Olive Oil.
Refined Olive Oil – this has been refined using chemical and physical methods. Refined oil is commonly labelled as 'pure olive oil' or simply 'olive oil'.
Can You Use Olive Oil Instead of Vegetable Oil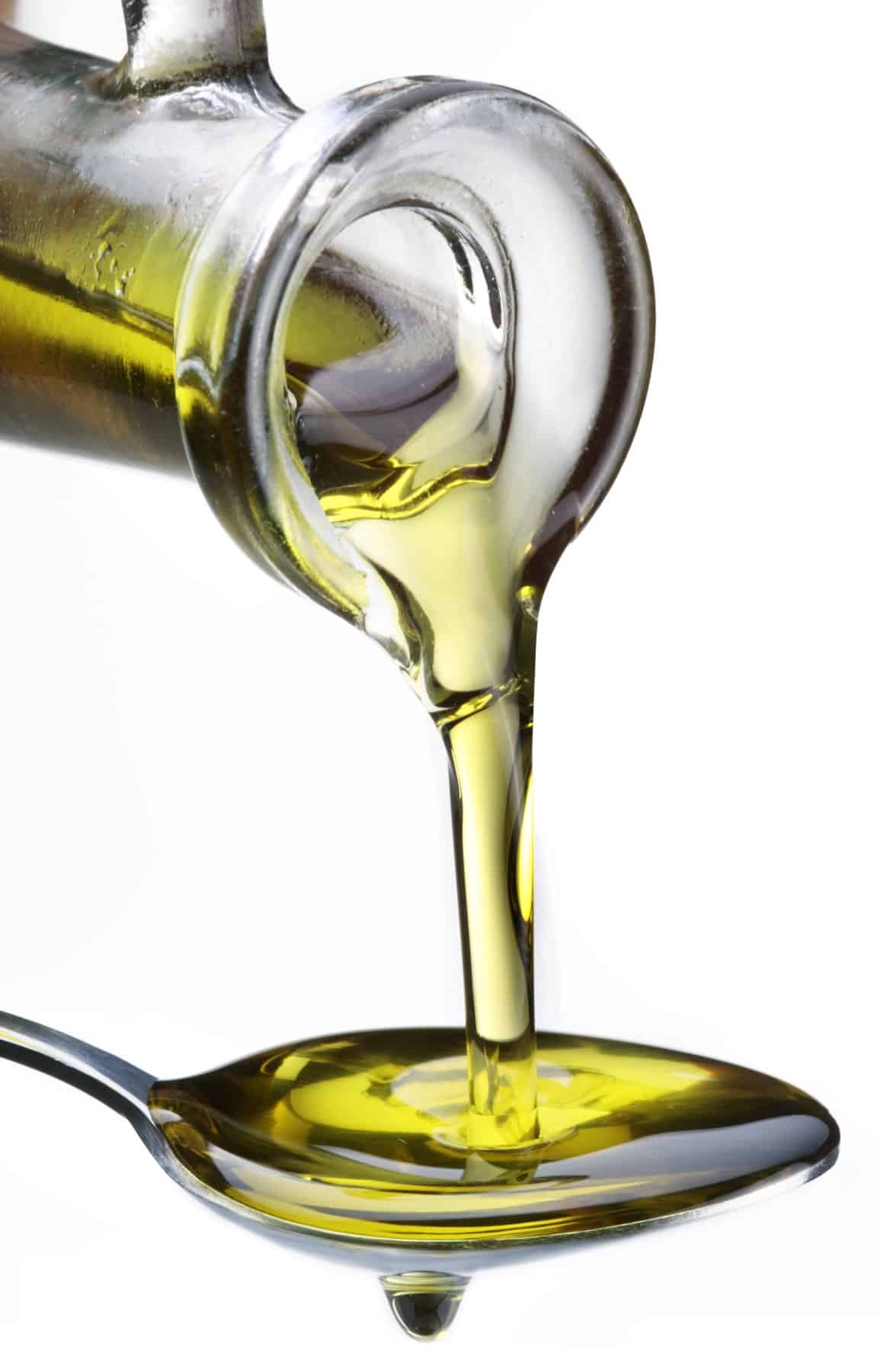 There are a lot of misconceptions here – including that you can't use it in cooking. You certainly can – it's great for sautéing and in stir-fries and can be used to toss potatoes in before oven roasting them (literally my favourite). You shouldn't replace vegetable oil in baked goods with olive oil simply because it has a very distinct taste and baking generally calls for a neutral flavour (which is where vegetable oil shines).
Extra virgin olive oil has a lower smoke point when compared to vegetable oil (350°F vs 450°F), so vegetable oil is better suited for the higher temperatures of deep-frying. Plus, the stronger flavour of olive oil could transfer through to whatever you're frying. However, in salad dressings and marinades? This is where you want it to shine! Also, try using it as a finishing oil. That is where it is used to drizzle on pasta, salad, vegetables and more. Depending on your oil and dish it enhances, it will impart a fruity, grassy or even bitter note.
One of my favourite things to do with good olive oil is to do as the Europeans do and dip fresh bread in a bowl instead of using butter. Add a little balsamic vinegar if you like. It's one of the best ways to appreciate the full flavour experience.
Can Olive Oil Go Bad?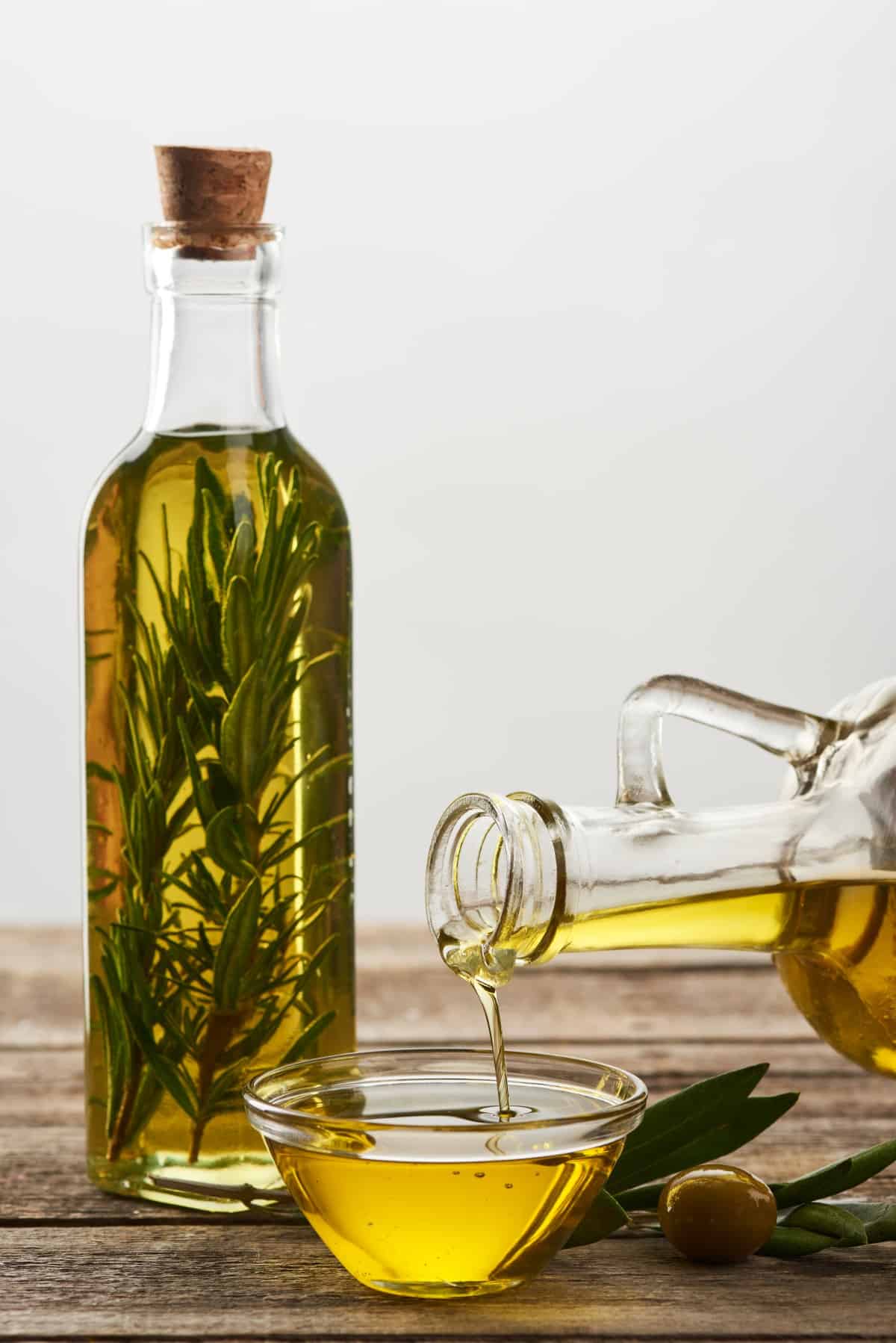 Do you use a lot of olive oil? That will be the best way to gauge how to store it. We do a lot of cooking and have a cool pantry for storage, so I don't have an issue with storing my oils in there. If you do less cooking and your kitchen is notoriously hot, then you may want to refrigerate your oil. This will give you the best quality out of your oil and won't let it get rancid either.
Refrigeration is best for all oils if you want long-term storage except for extra virgin olive oil. You may want to have a small amount of extra virgin olive oil at the ready in your kitchen at all times and then refrigerate the rest. If you haven't refrigerated olive oil before, then you may not know that it goes cloudy under refrigeration. This doesn't alter the oil at all, and it will still have all of its health benefits.
What Does Cold-Pressed Mean?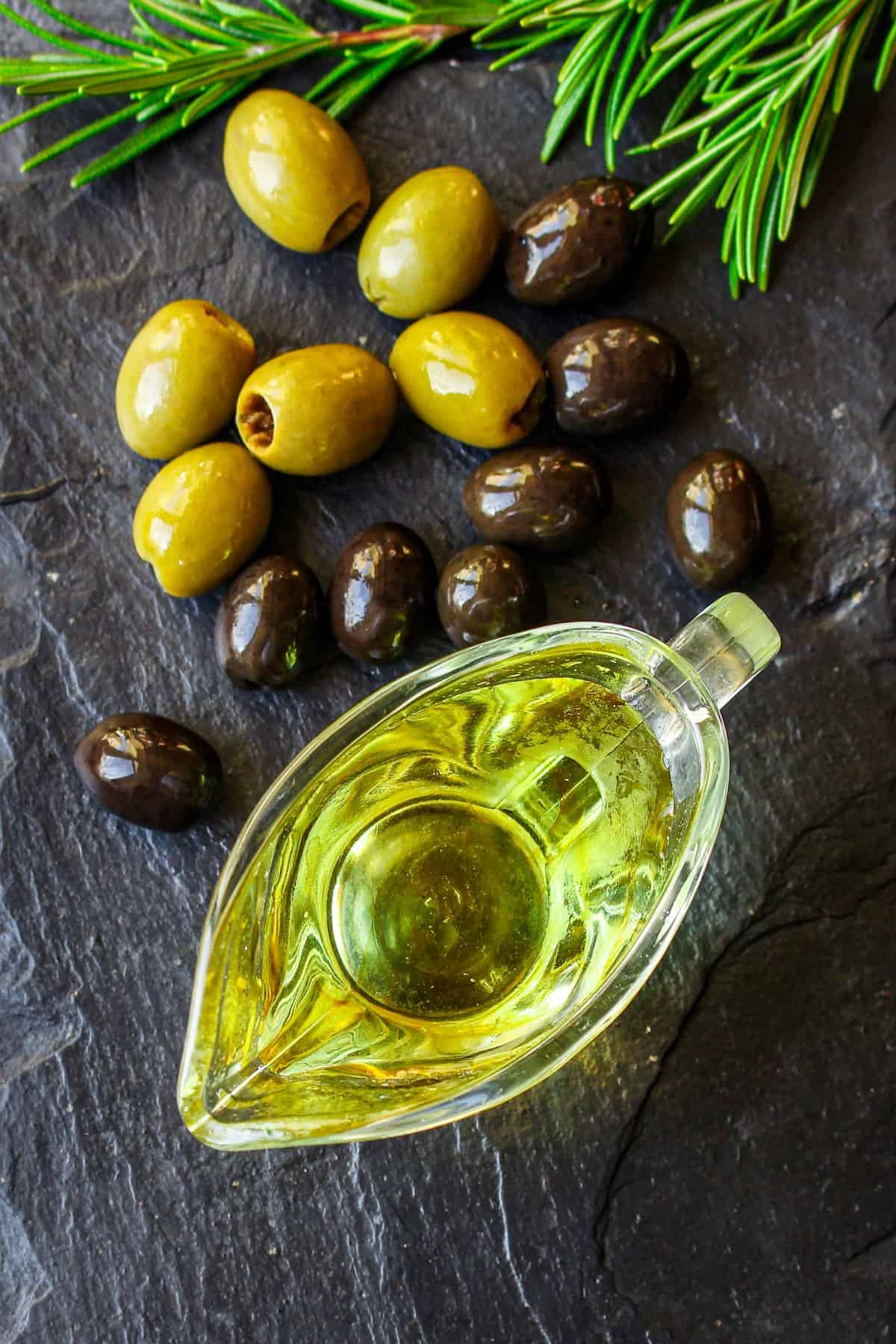 What does the phrase cold-pressed mean? Cold-pressed is made when olives are pressed to produce oil without heat or additional chemicals. Using a cold-pressed method, it will stay below 50 C (or 122 F). This keeps the oil from being damaged when made at lower heat. Keeping away from high heat is how all of the highest grade extra virgin olive oils are made.
Great Recipes to Try
Here are some great recipes starring our featured item today.
Do you have olive oil in your pantry? What kinds of things do you use it for? Let me know in the comments below!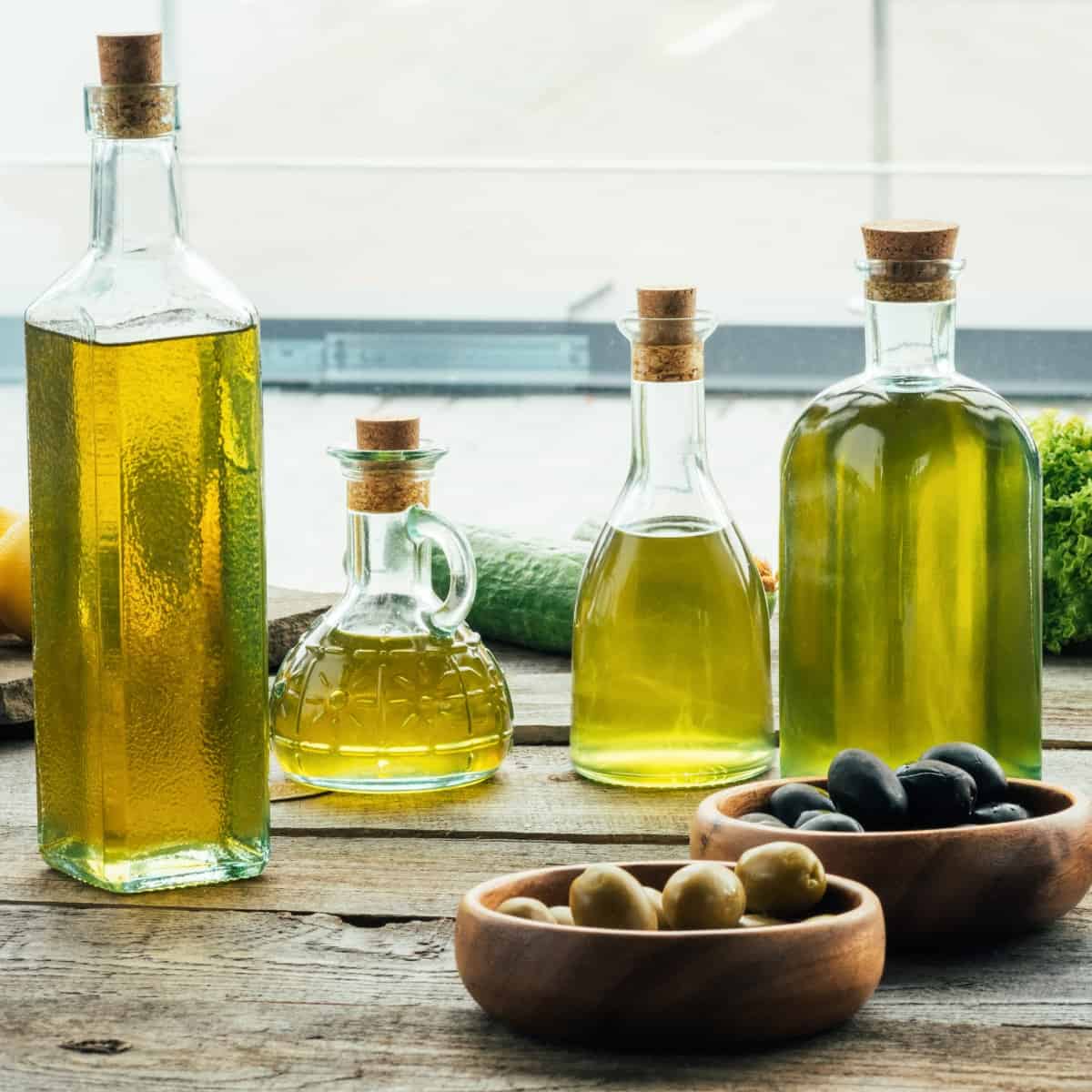 Pin it HERE!!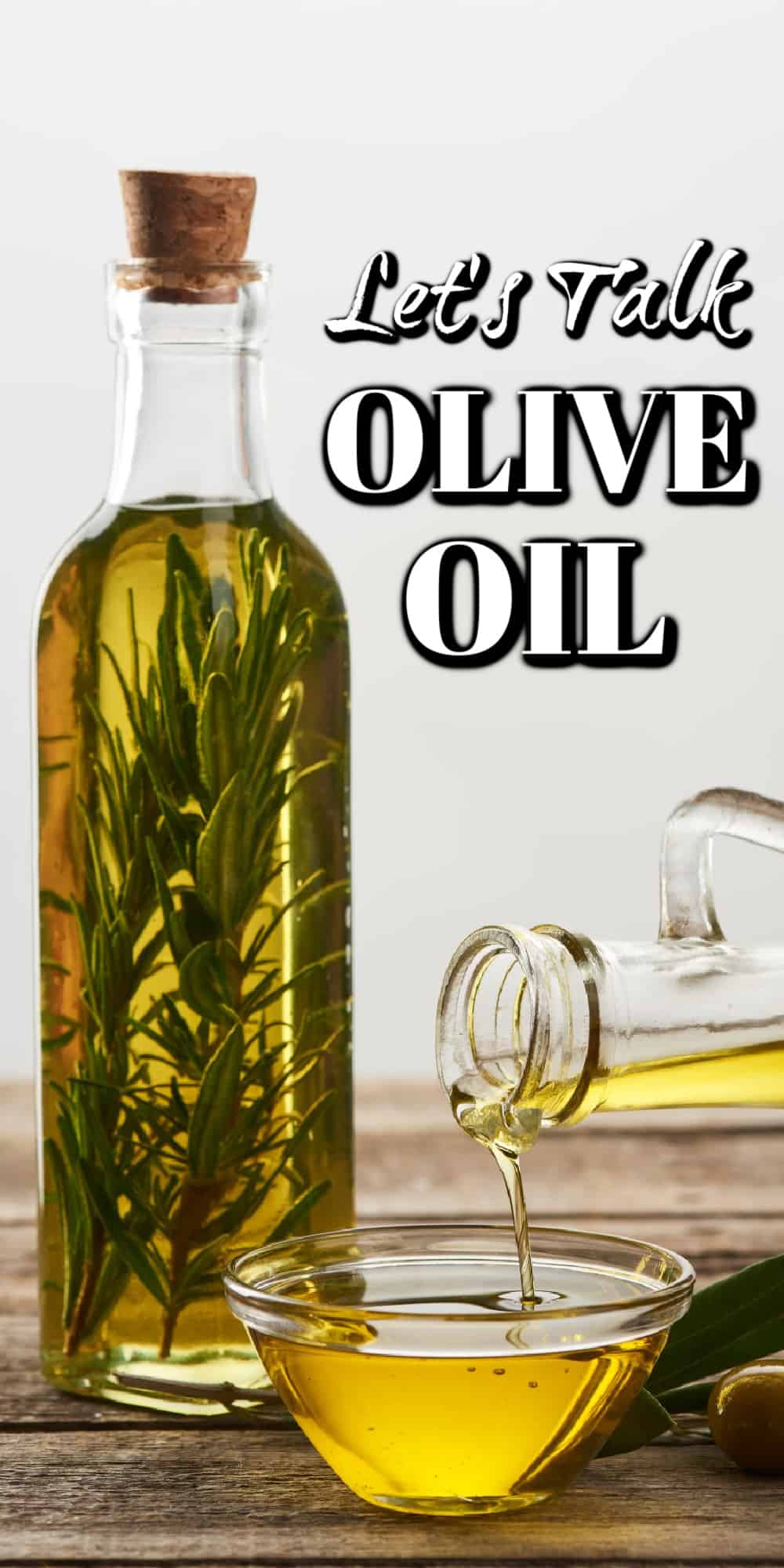 Pin it HERE!!