I love Easter with all its sweet treats and cute, tasty Easter Desserts! Are you looking for desserts that kids will love? Fun Easter treats that maybe the family can enjoy too. We have both for you, individual treats that are cute or classy and family desserts that are for sharing on the big day, like pies, cakes, and more.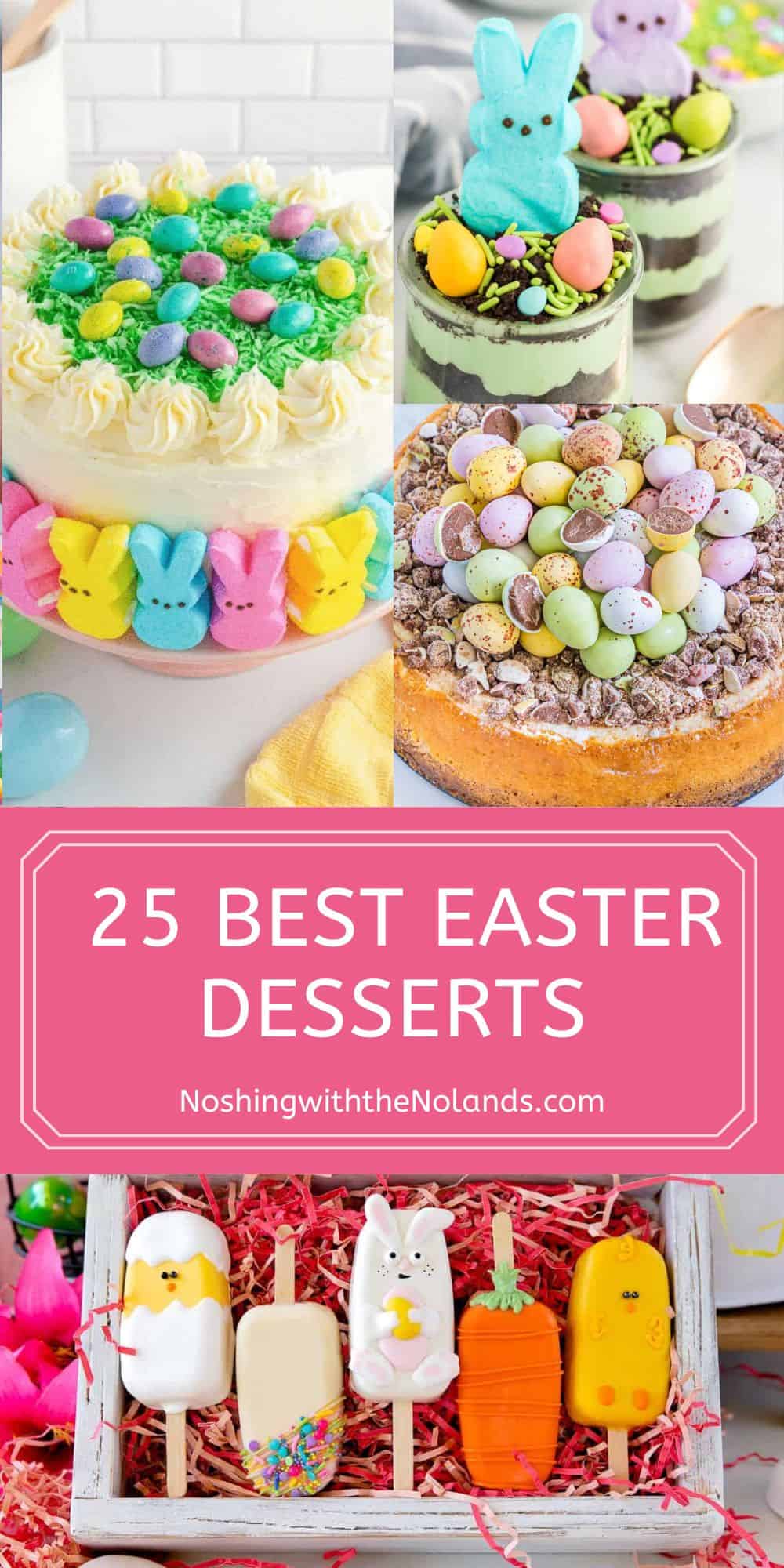 Individual Treats
Making fun and tasty individual treats for Easter is an activity that everyone in the family can get involved in. Anyone from 3 to 93 can get into the activity; best of all, these little Easter desserts are a great sweet snack!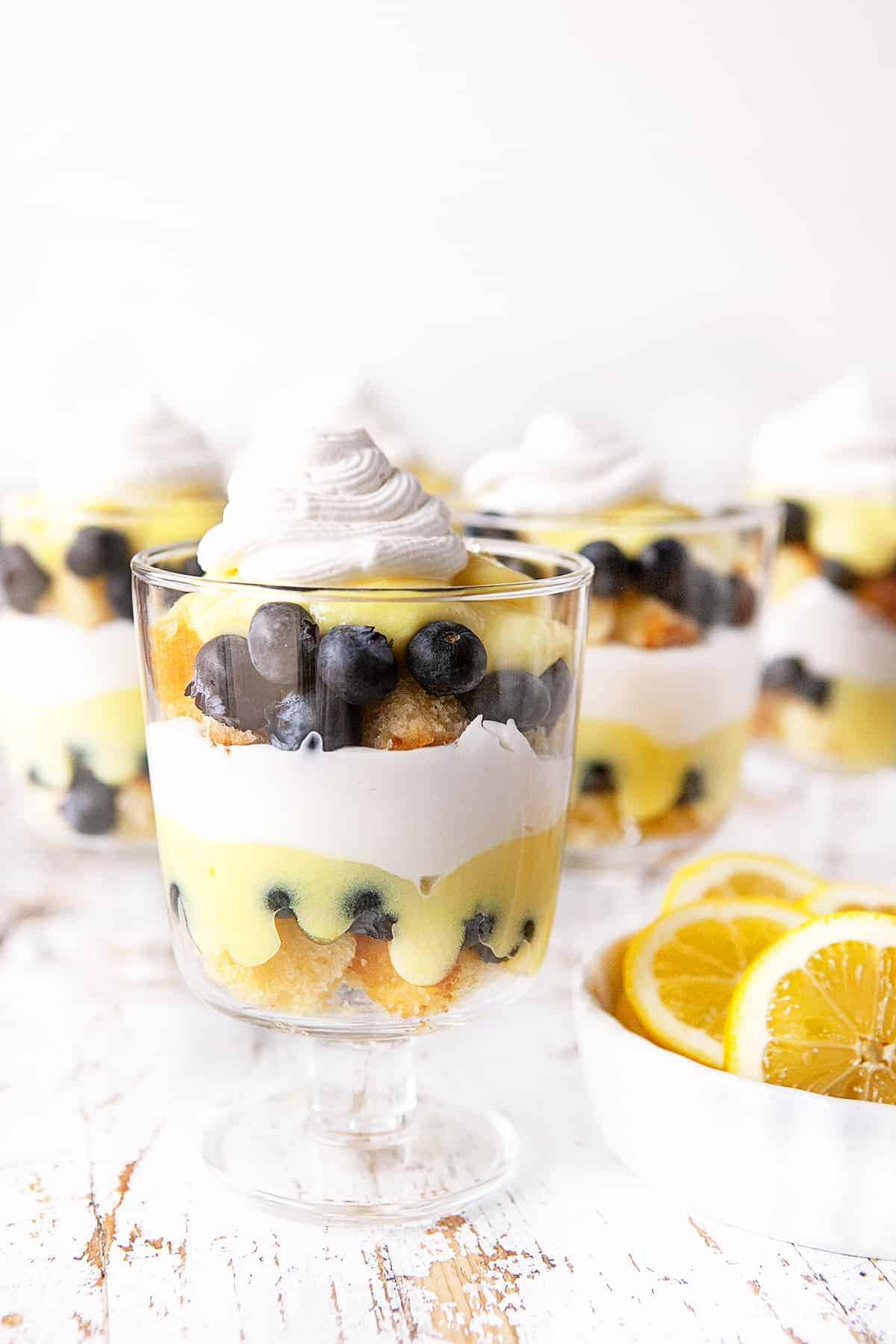 Lemon Blueberry Trifle
Not only is this Lemon Blueberry Trifle mouthwateringly delicious and incredibly easy, but it's also a perfectly stunning dessert. You can make one large trifle bowl to share or smaller individual trifles – both are a feast for the eyes and the mouth!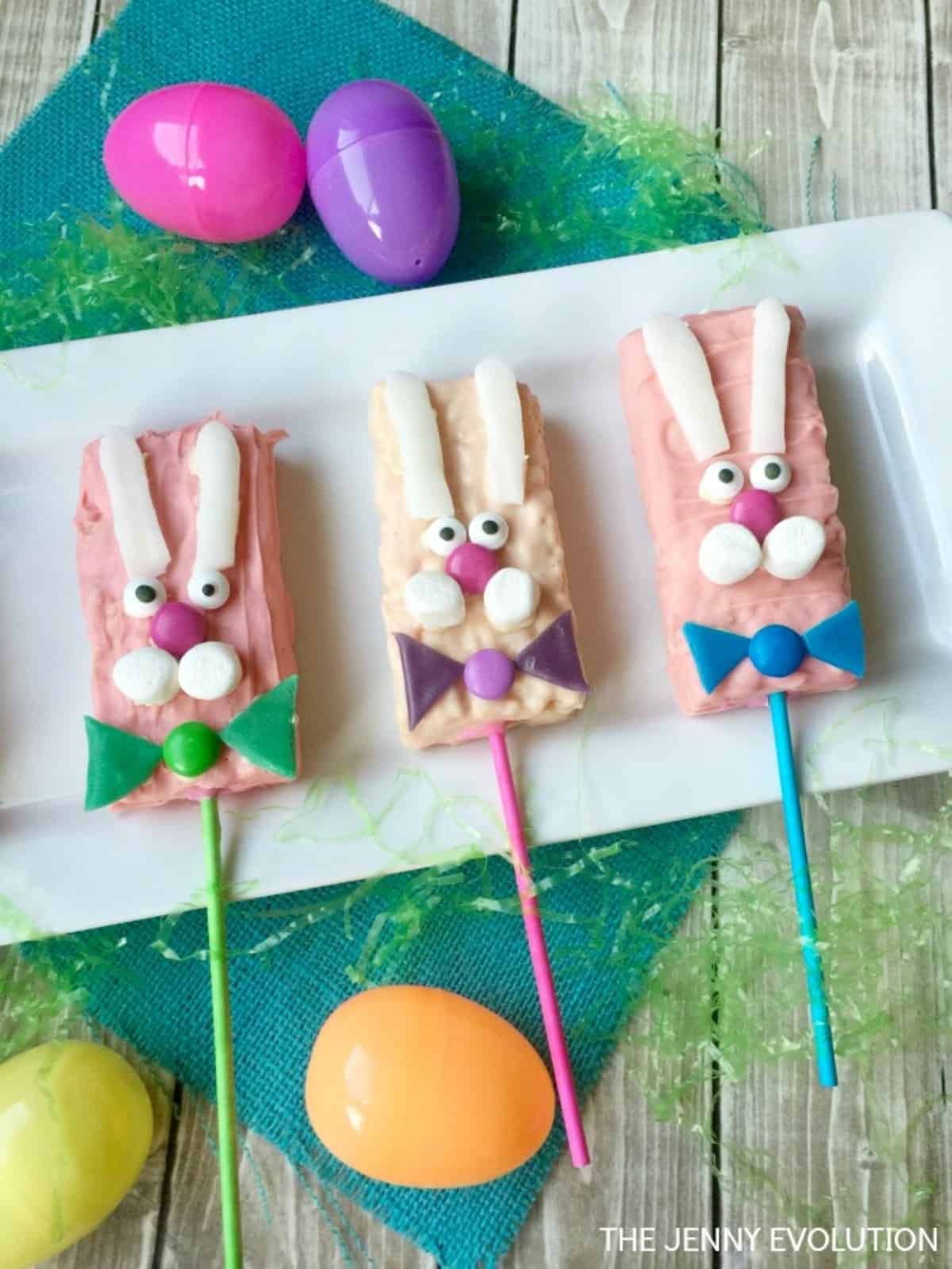 Easter Rice Krispie Treats
Served up on a stick, bunny Easter rice Krispie treats to eat like a pop treat will become an annual favorite, perfect for the Easter basket.
By: Mommy Evolution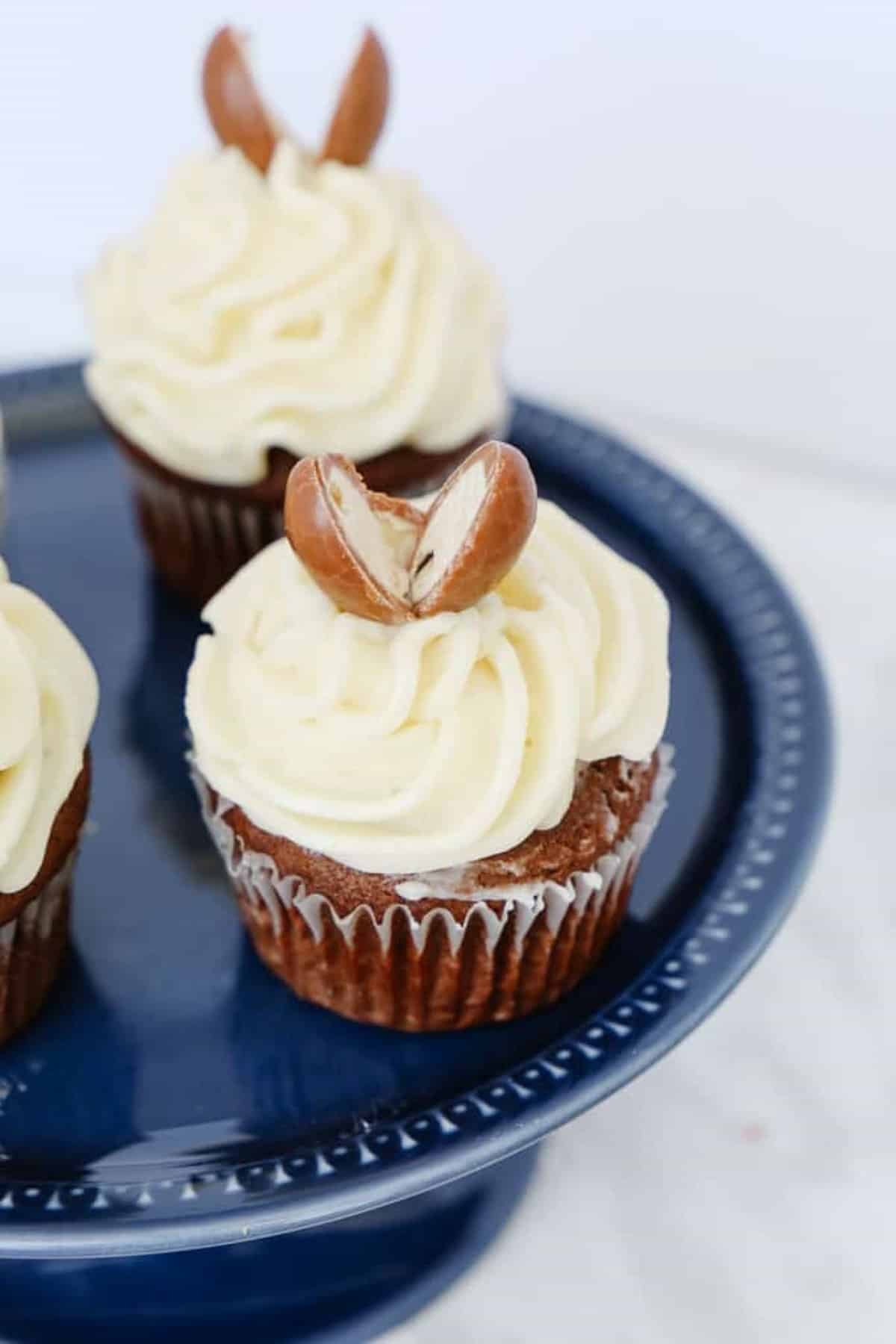 Easter Chocolate Cupcake Recipe
This Easter Chocolate Cupcake Recipe for a decadent and moist cake topped with a velvety Swiss vanilla buttercream will be the show-stopper of your Easter table.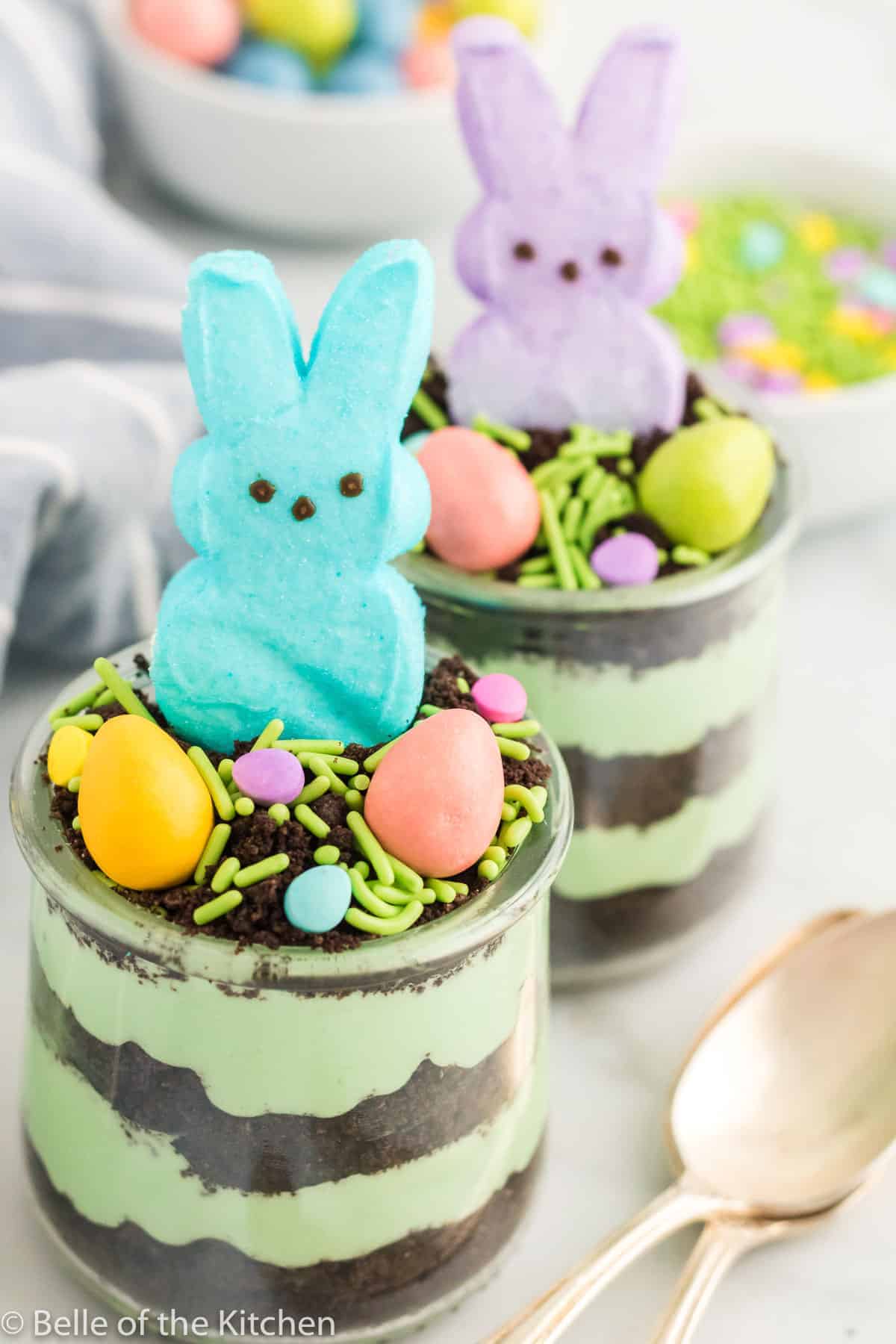 Easter Dirt Cake Cups
These adorable Easter Dirt Cake Cups are the perfect springtime treat. A festive bunny Peep tops layers of pudding, whipped cream, and crushed Oreos that no one will be able to resist! It is fun to incorporate Easter candy into desserts.
Chocolate Bark Easter Brownies
When you can't decide if you want a chocolate bar or gooey chocolate brownies, there's always Chocolate Bark Brownies. The best of both worlds and perfect for any holiday. A chocolate lover's dream with chocolate chips, bars, cocoa, and more.
By: The Forked Spoon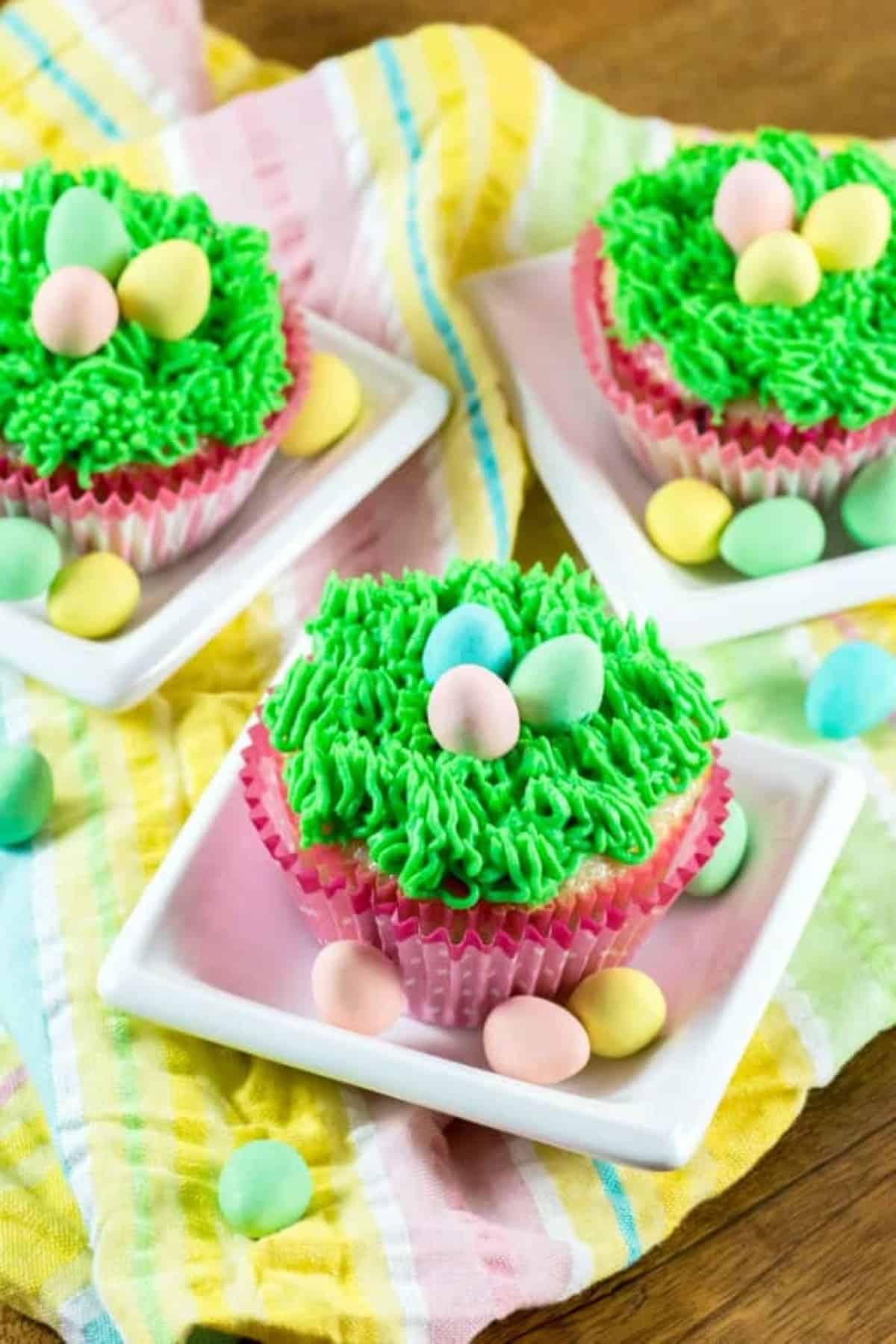 Easter Cupcakes
We love to make special desserts and recipes for all of the holidays!! Recipes like these Easter Cupcakes are fun to make and even more fun to eat as an Easter dessert.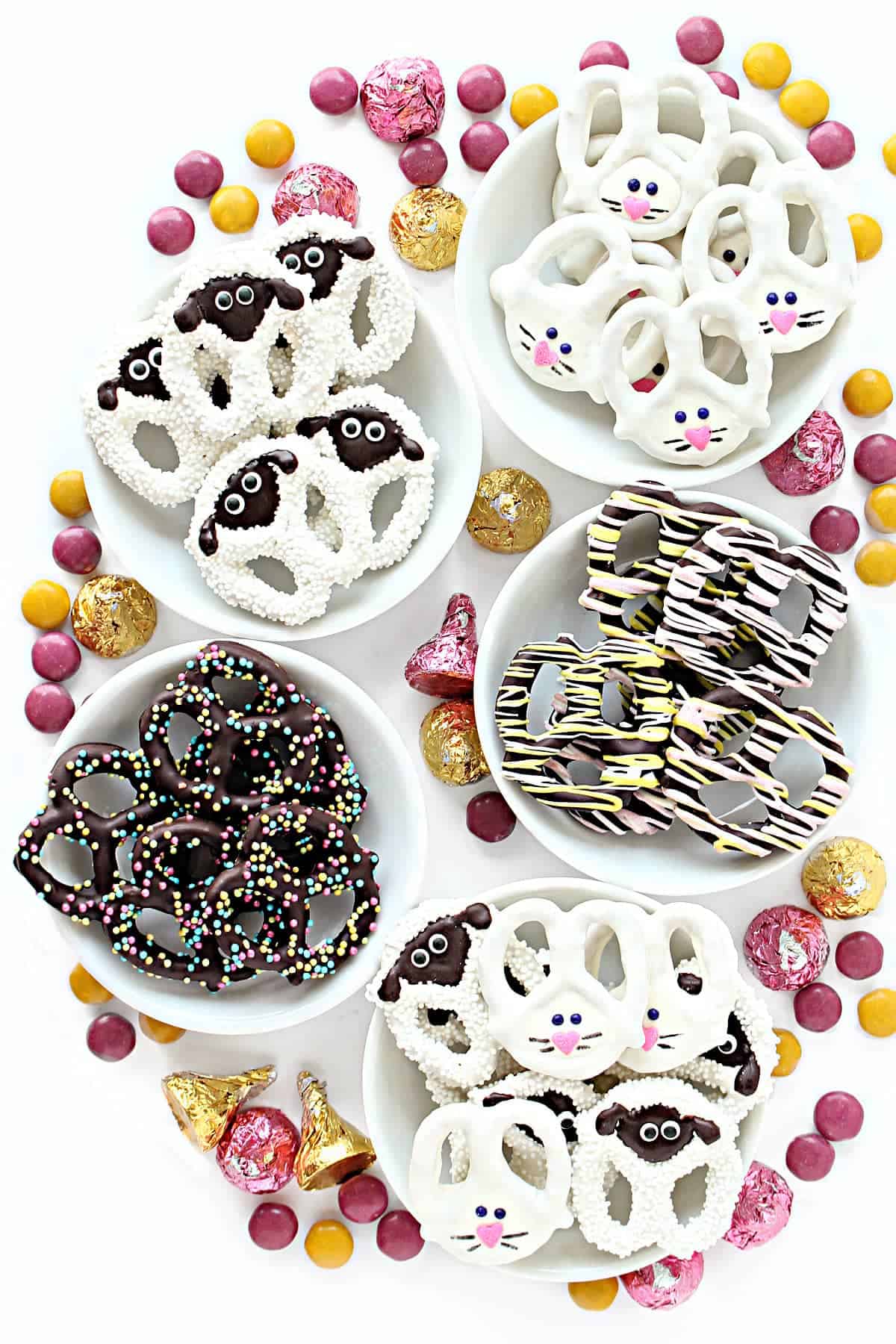 Best Chocolate-Covered Pretzels
Chocolate Covered Pretzels for Easter are adorable, no-bake treats that are simple to make and delicious to snack on.
By: The Monday Box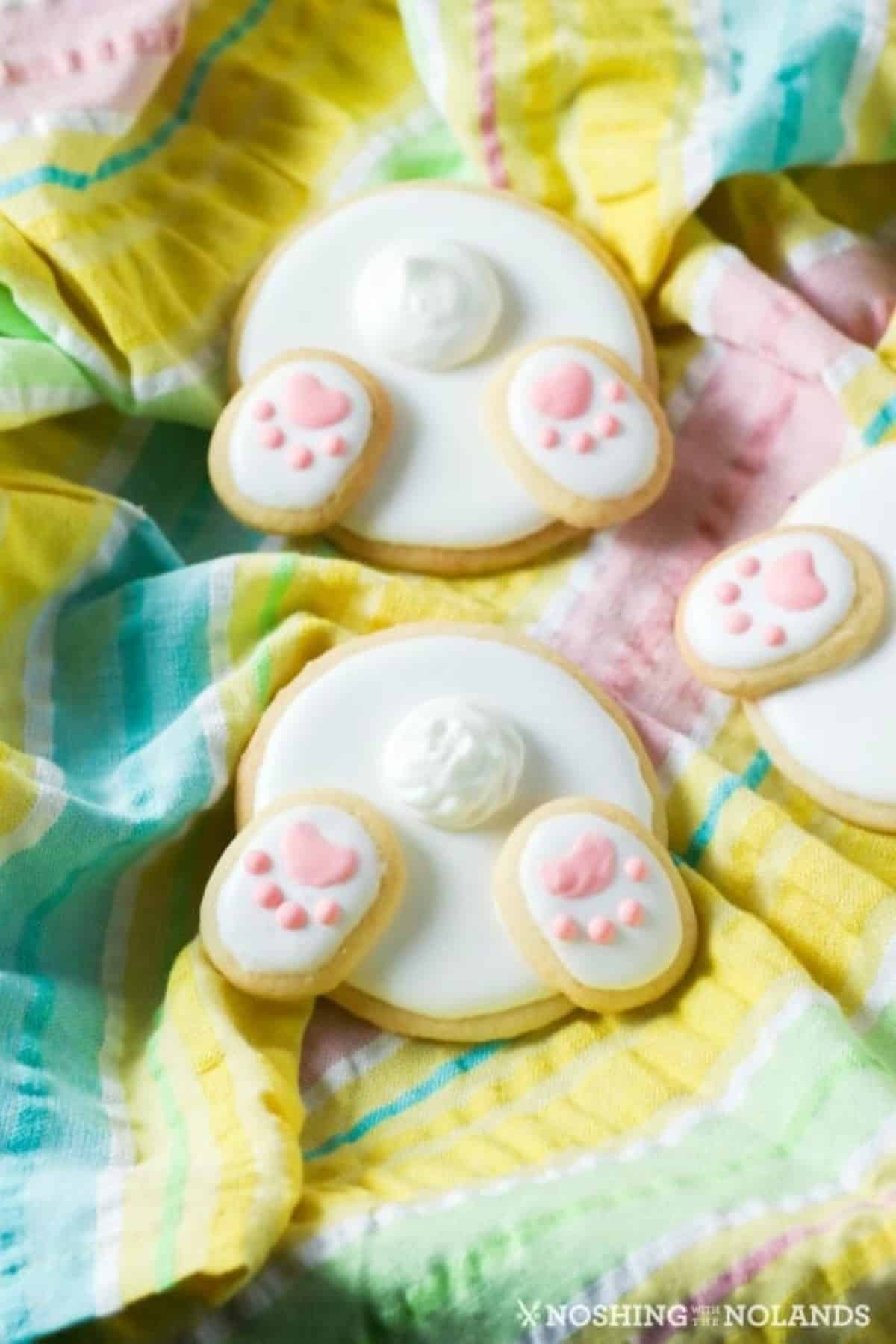 Bunny Bum Cookies
Today we have the cutest cookies for you, and with the information, I pass along, you can make these easily too! Bunny Bum Cookies were an inspiration of mine but completely executed by my daughter Amber.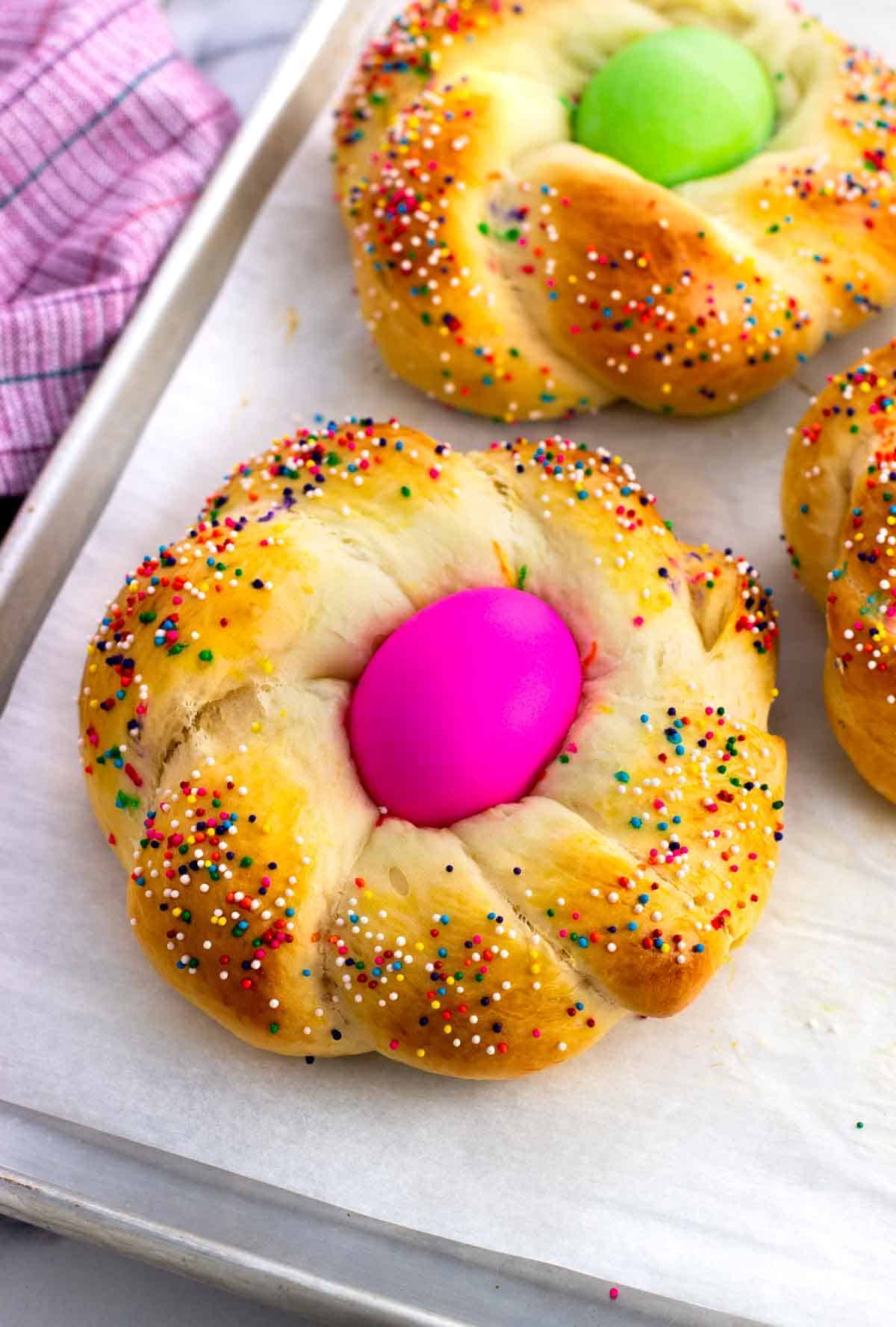 Italian Easter Bread (Pane di Pasqua)
Italian Easter Bread features an enriched lemon and anise-flavored dough shaped into a ring with a dyed Easter egg in the center. This extra festive delicacy is easier to make than you might think!
By: My Sequined Life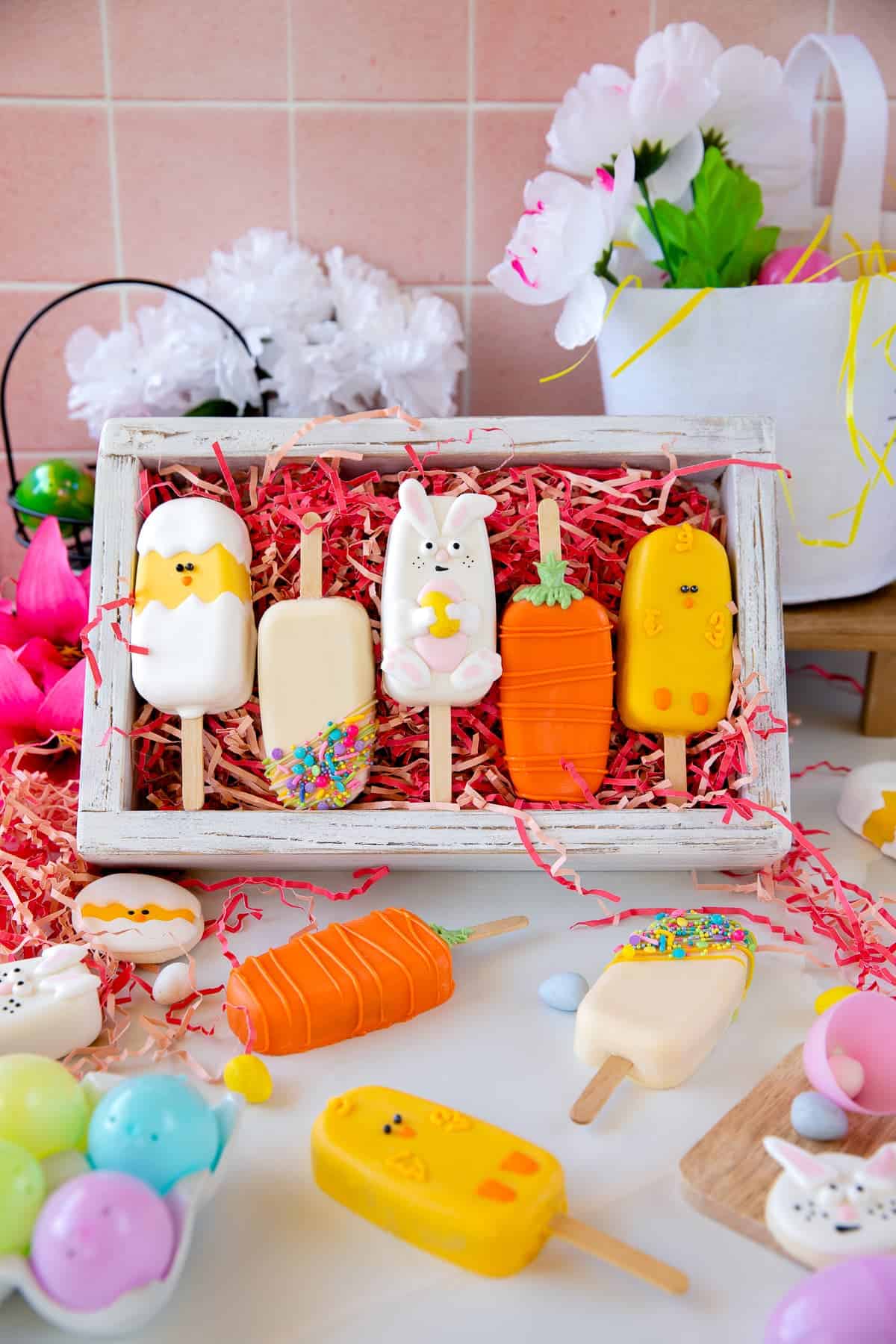 Easter Cakesicles
These Easter cakesicles are an adorable addition to your Spring or Easter holiday celebration, brunch, or party!! They include designs for an Easter bunny, carrots, baby chicks, and fun spring colors.
By: Partylicious
Family Desserts
Making an Easter dessert recipe that the whole family can enjoy is something that everyone can appreciate! What is traditionally eaten at Easter? Well, for us and many, it is Hot Crossed Buns, but they normally aren't a dessert.
For us, we love to have a gorgeous cake or pie like the ones we are showing you here today. If we are having a larger crowd then maybe we would offer a couple of pies or a pie and cake or make a big panful with a dessert like a lush!
We have lots for you to choose from! Happy Easter!!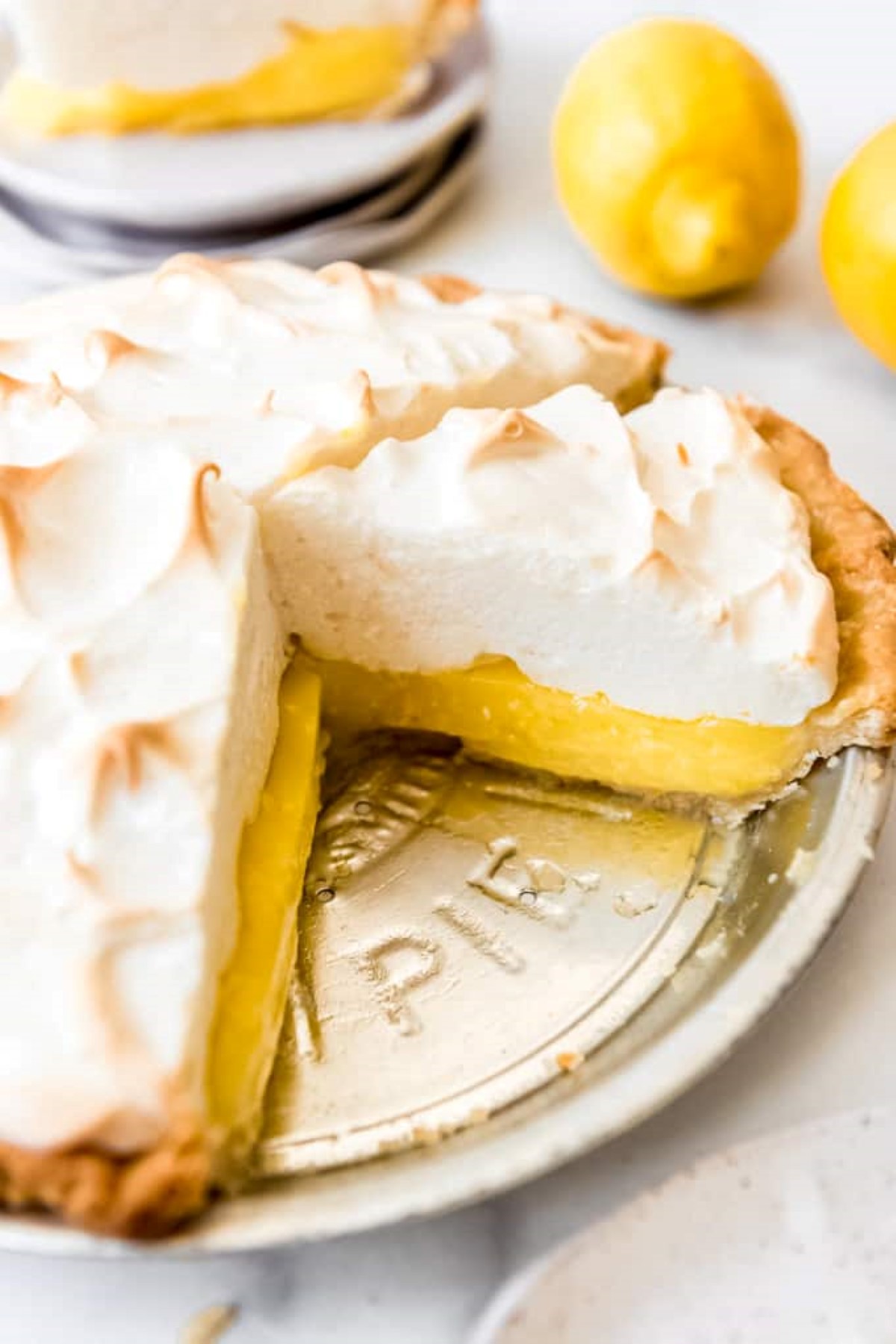 Lemon Meringue Pie
Bright and citrusy with a cloud of sweet toasted meringue, this Lemon Meringue Pie is a classic dessert recipe that is made from scratch with fresh lemons.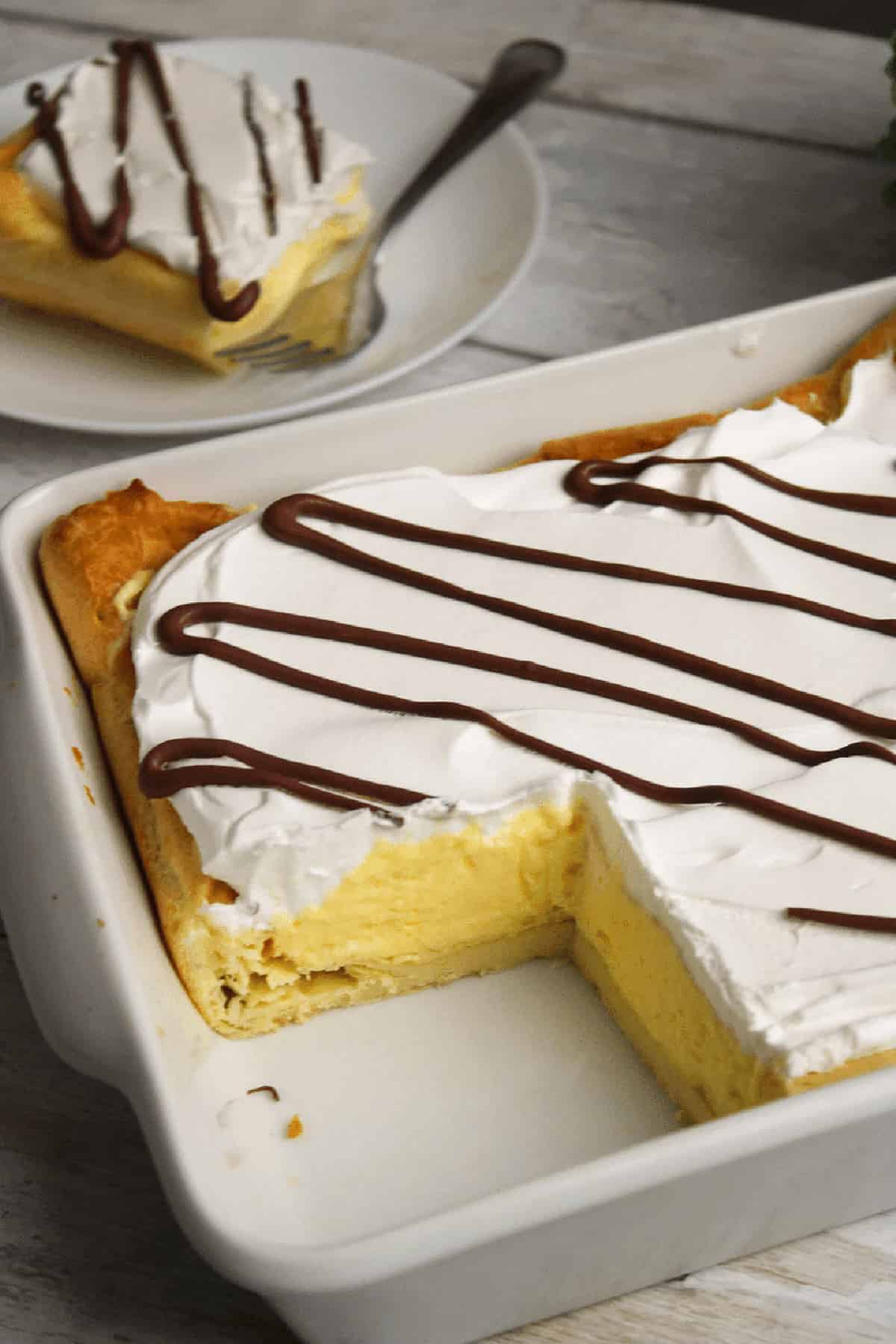 Easy Cream Puff Cake
Make your favorite dessert into a fun cake for the whole family. Cream puff cake is easy to make and delicious to eat! Plus, it feeds a crowd.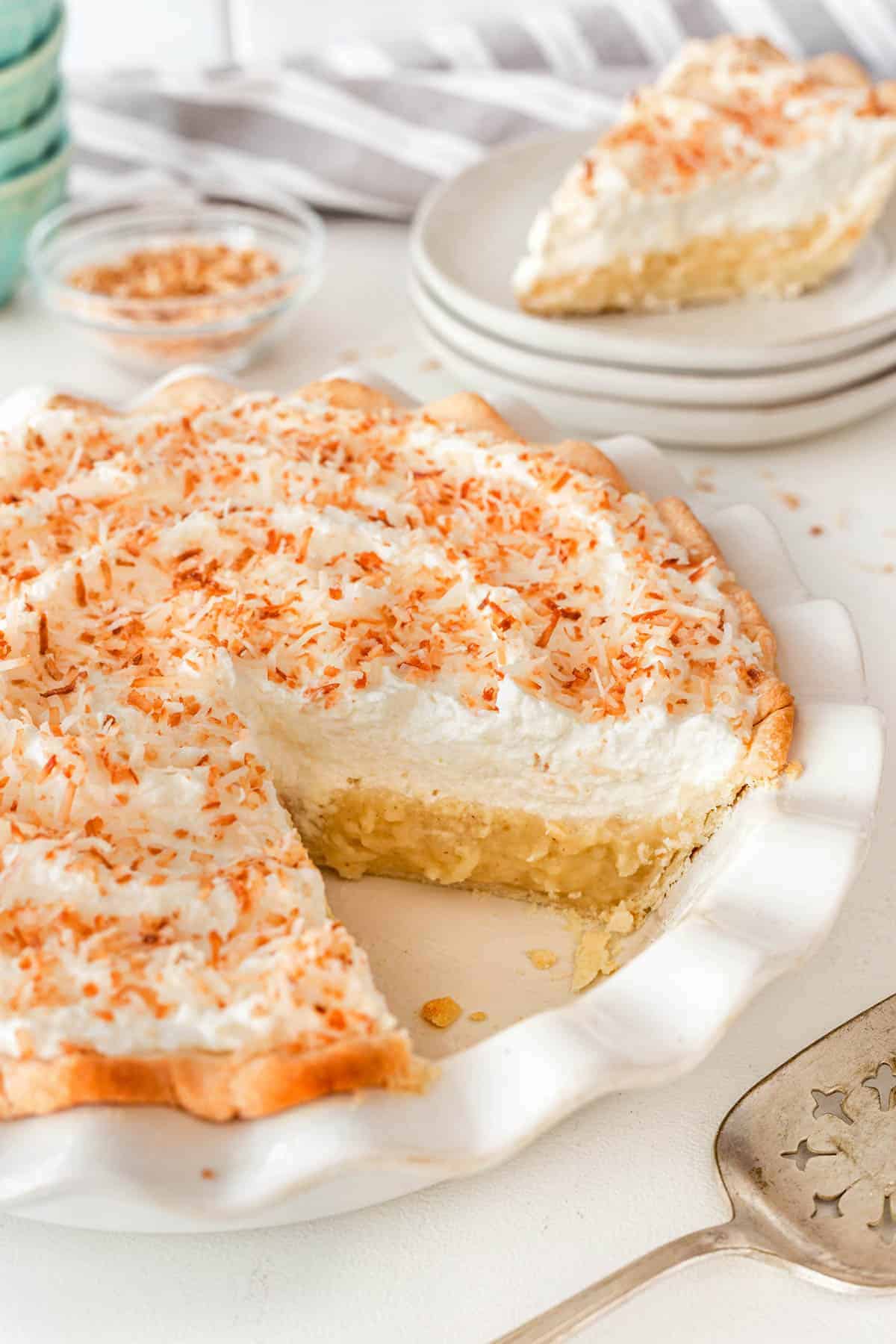 Coconut Cream Pie
This Coconut Cream Pie recipe is absolute perfection with its creamy coconut custard layer and light cloud-like whipped cream topping adorned with toasted golden brown coconut. A true pie or coconut lover's dream!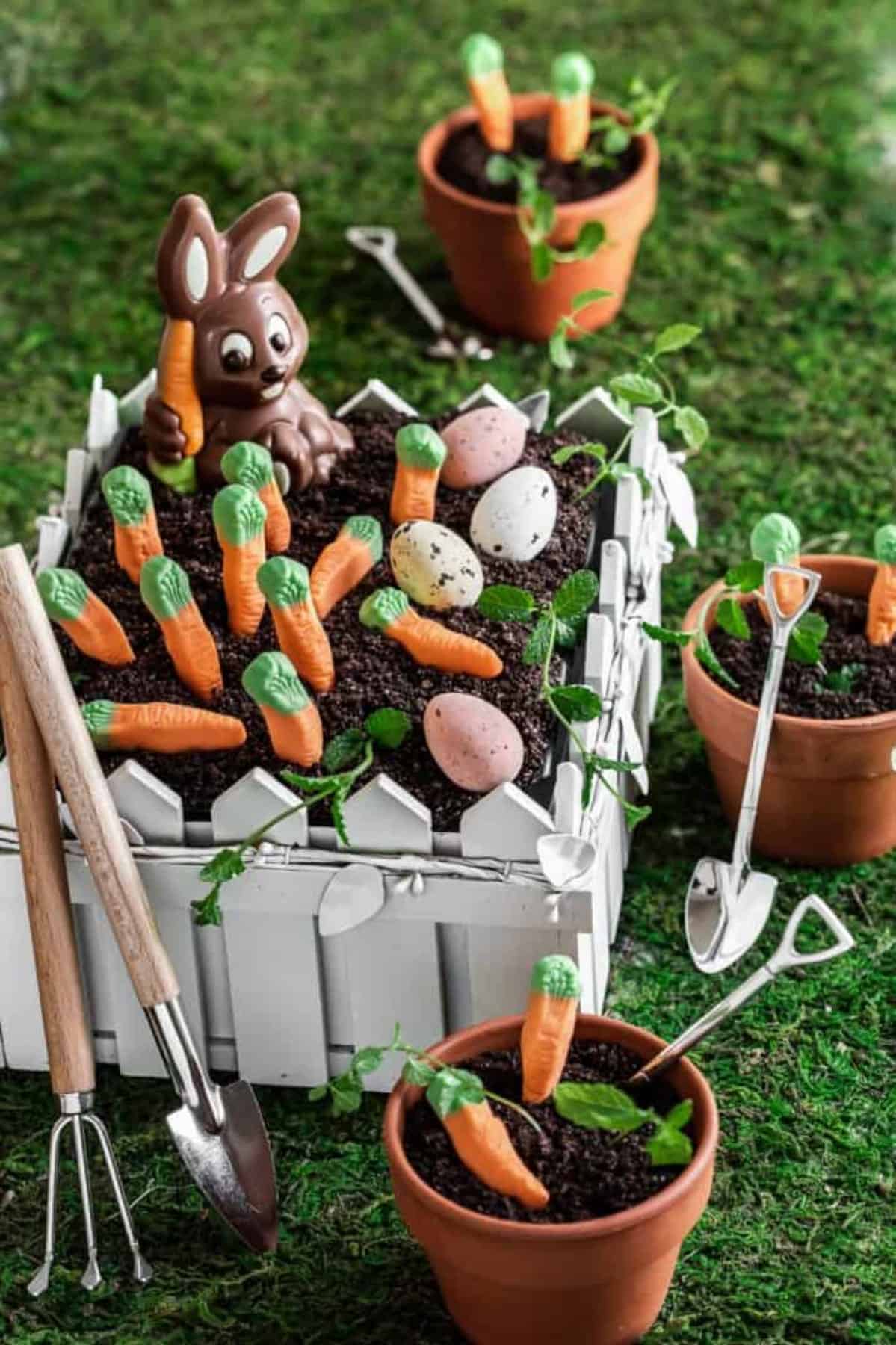 Easter Dirt Cake
An easy Easter dessert that's as cute as it is delicious! Pudding dirt cake with chocolate pudding, cream cheese & cool whip. This no-bake dessert you will have made in no time.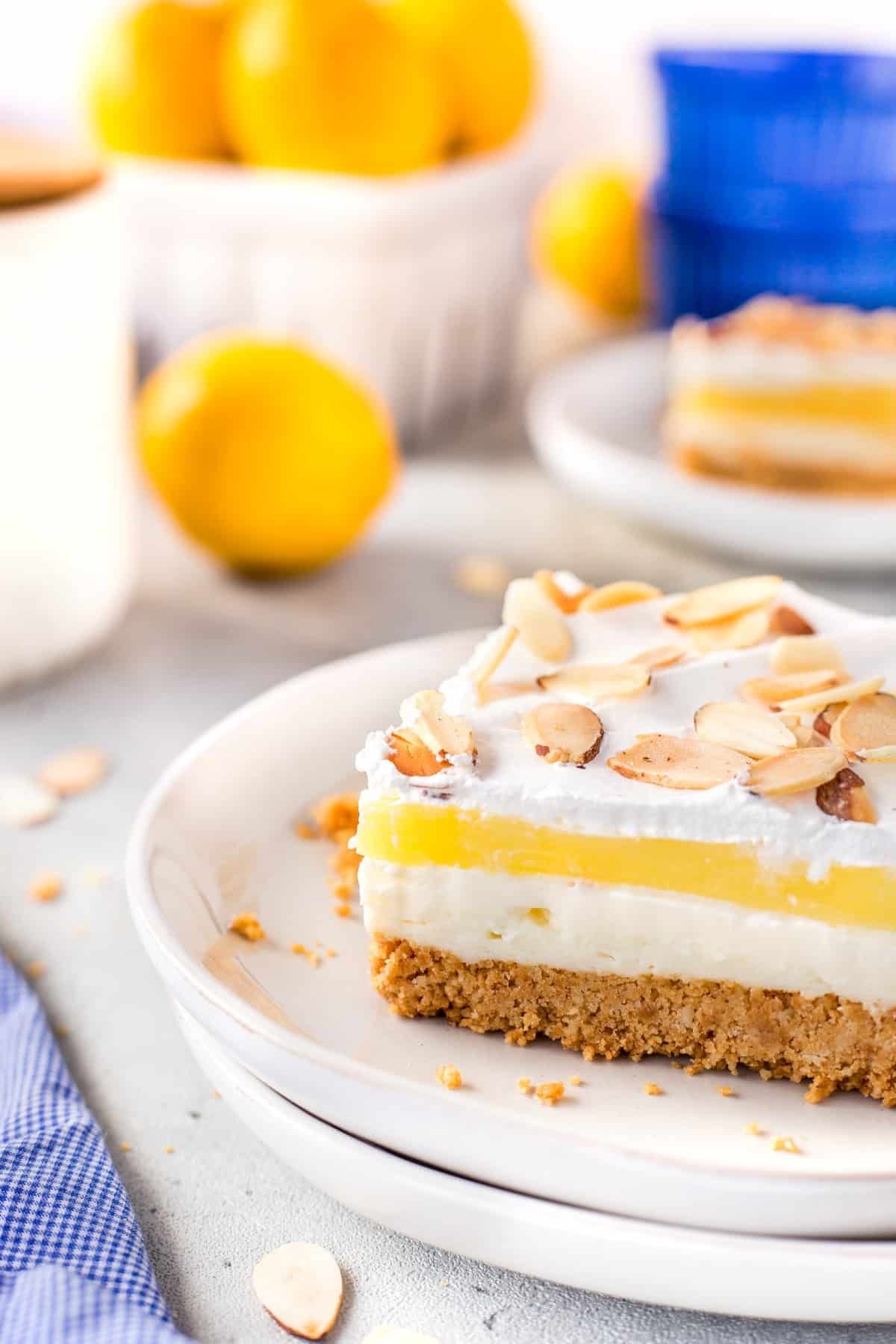 Lemon Lush Dessert
This Lemon Lush Dessert is a light, sunny and refreshing recipe for spring and summer dining. Layers of cream cheese, lemon pie filling, and whipped cream are framed by a lovely graham almond crust and roasted almond slices on top.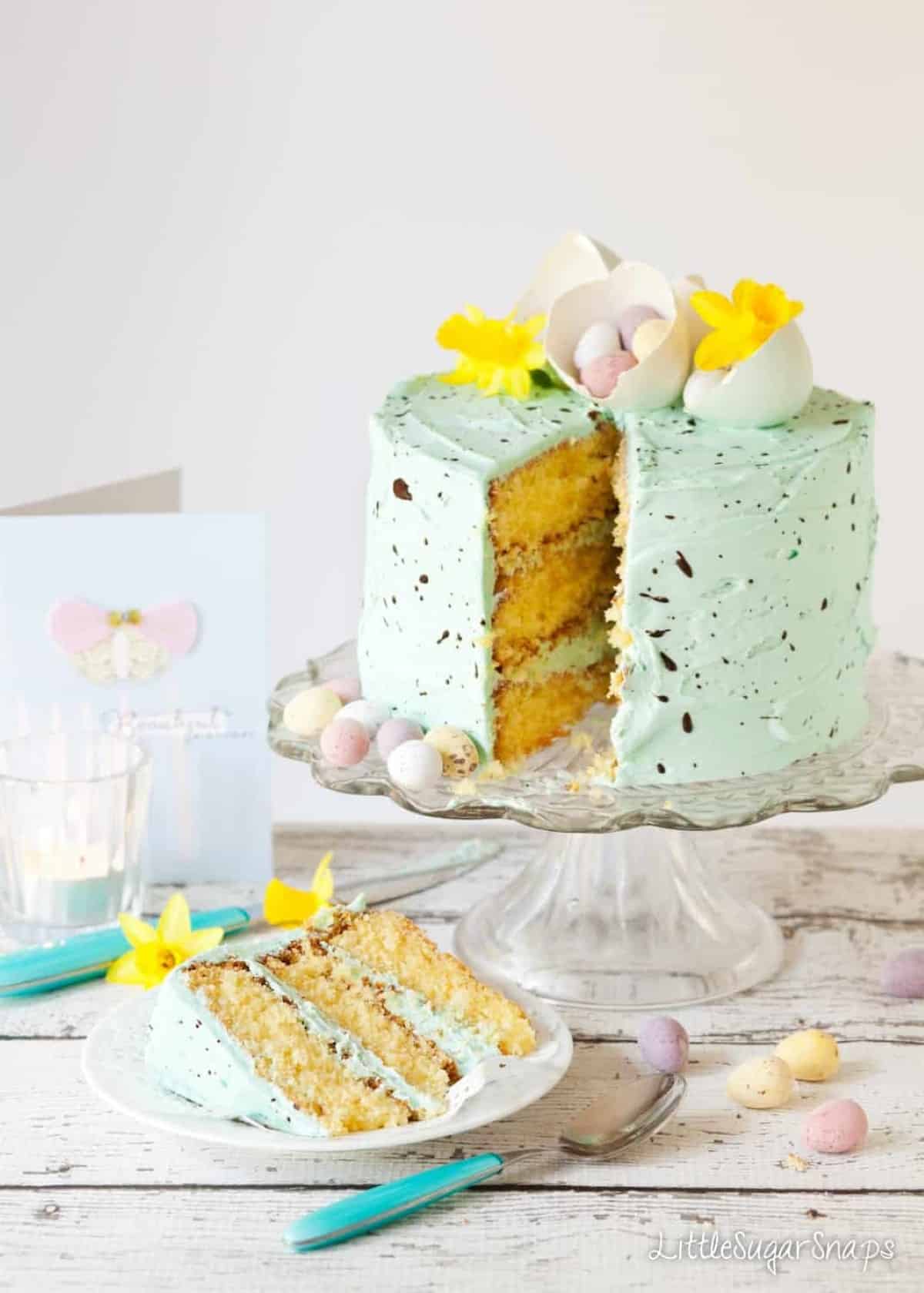 Speckled Egg Cake
This white chocolate speckled egg cake is extremely pretty with delicate pastel-colored peppermint buttercream. It's the perfect layer cake for Easter.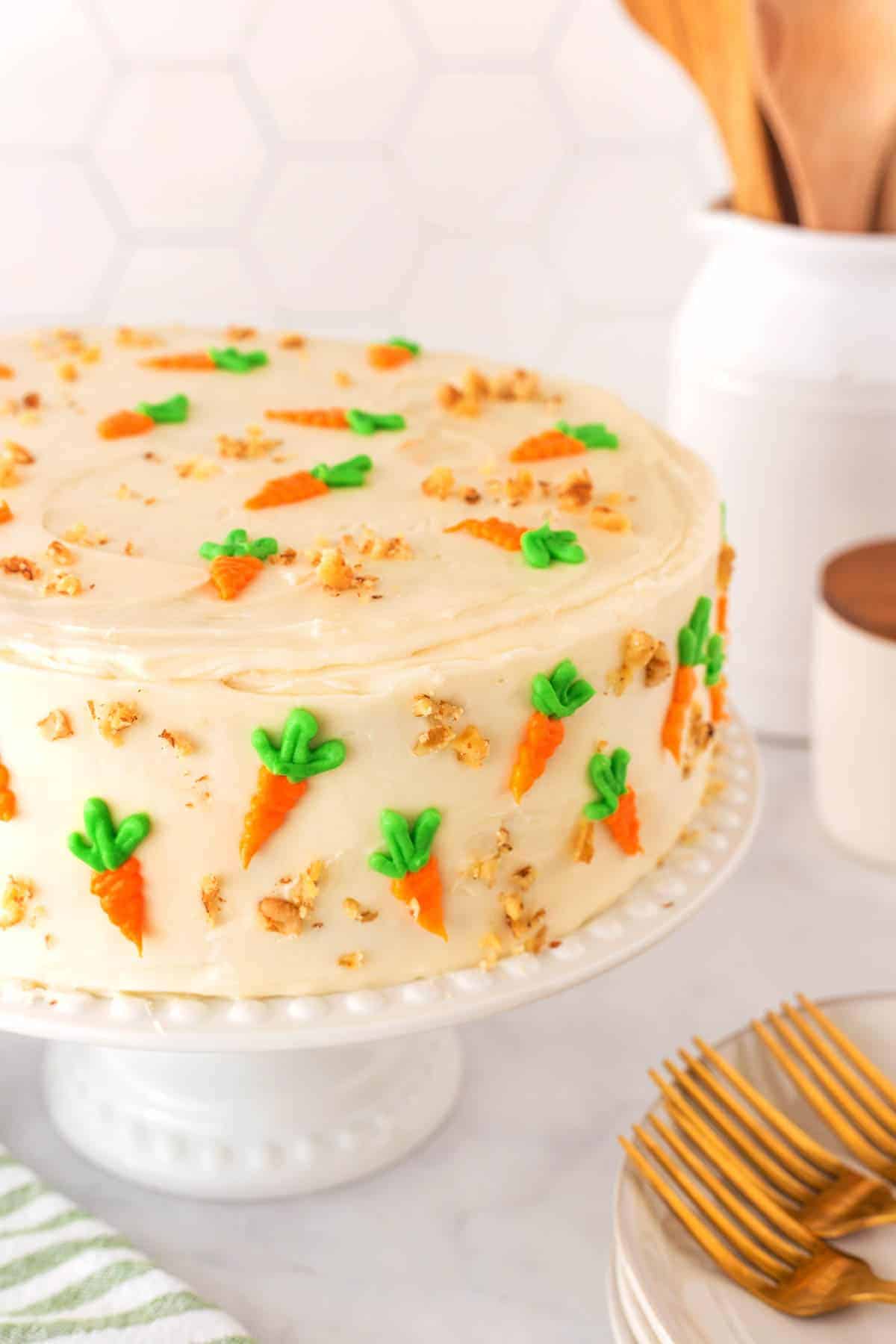 Best Carrot Cake Recipe
This Best Carrot Cake Recipe will have you coming back for seconds. It is loaded with carrots, pineapple, coconut, and walnuts, making it an irresistible dessert that I have cravings for. Did I mention the cream cheese frosting? Well, it is the perfect finishing touch!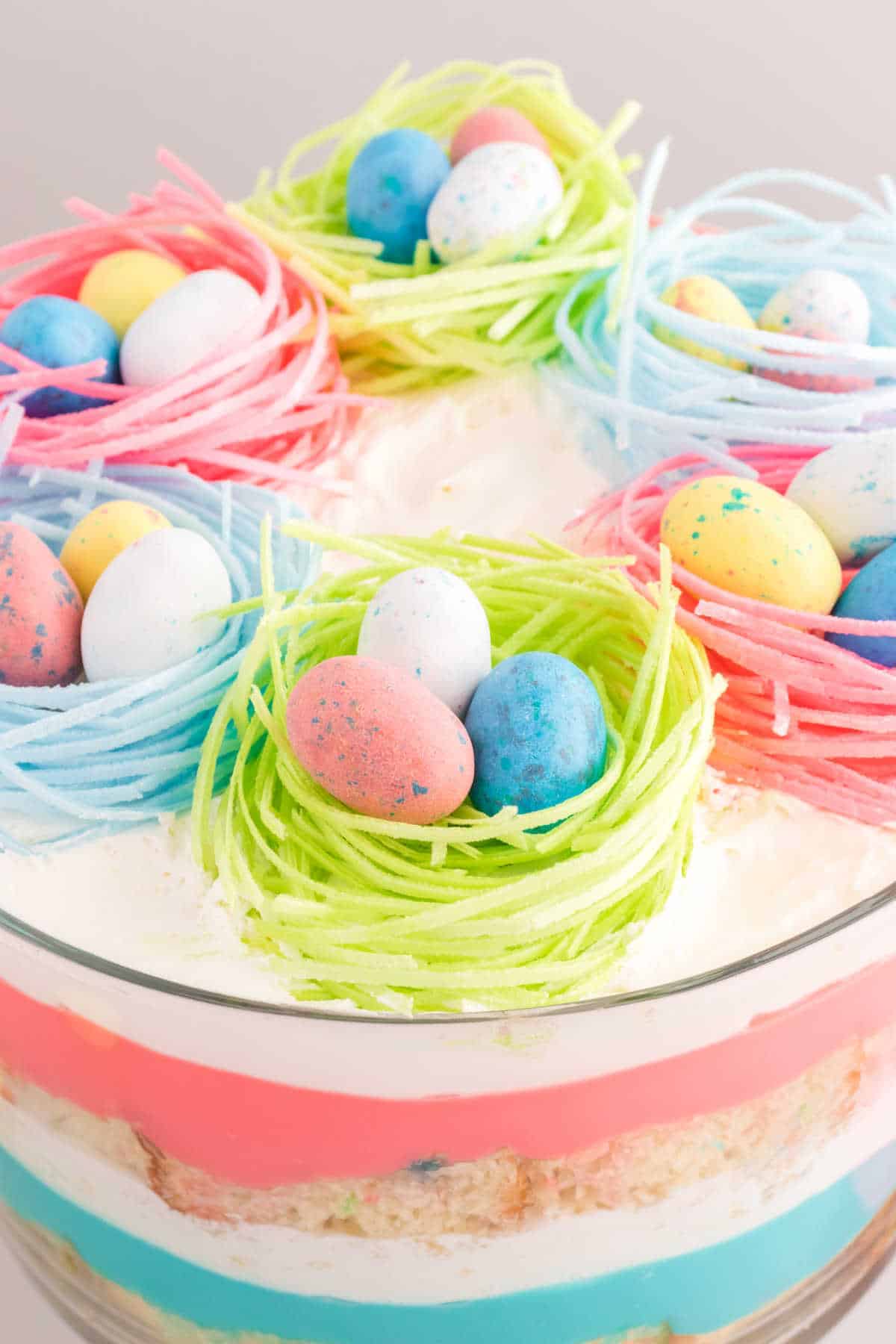 Easter Trifle
This vibrant and colorful spring dessert is made with layers of funfetti cake, creamy vanilla pudding, and Cool Whip. It's easy to make, fun to eat, and a sweet dessert enjoyed by all.
By: Simply Stacie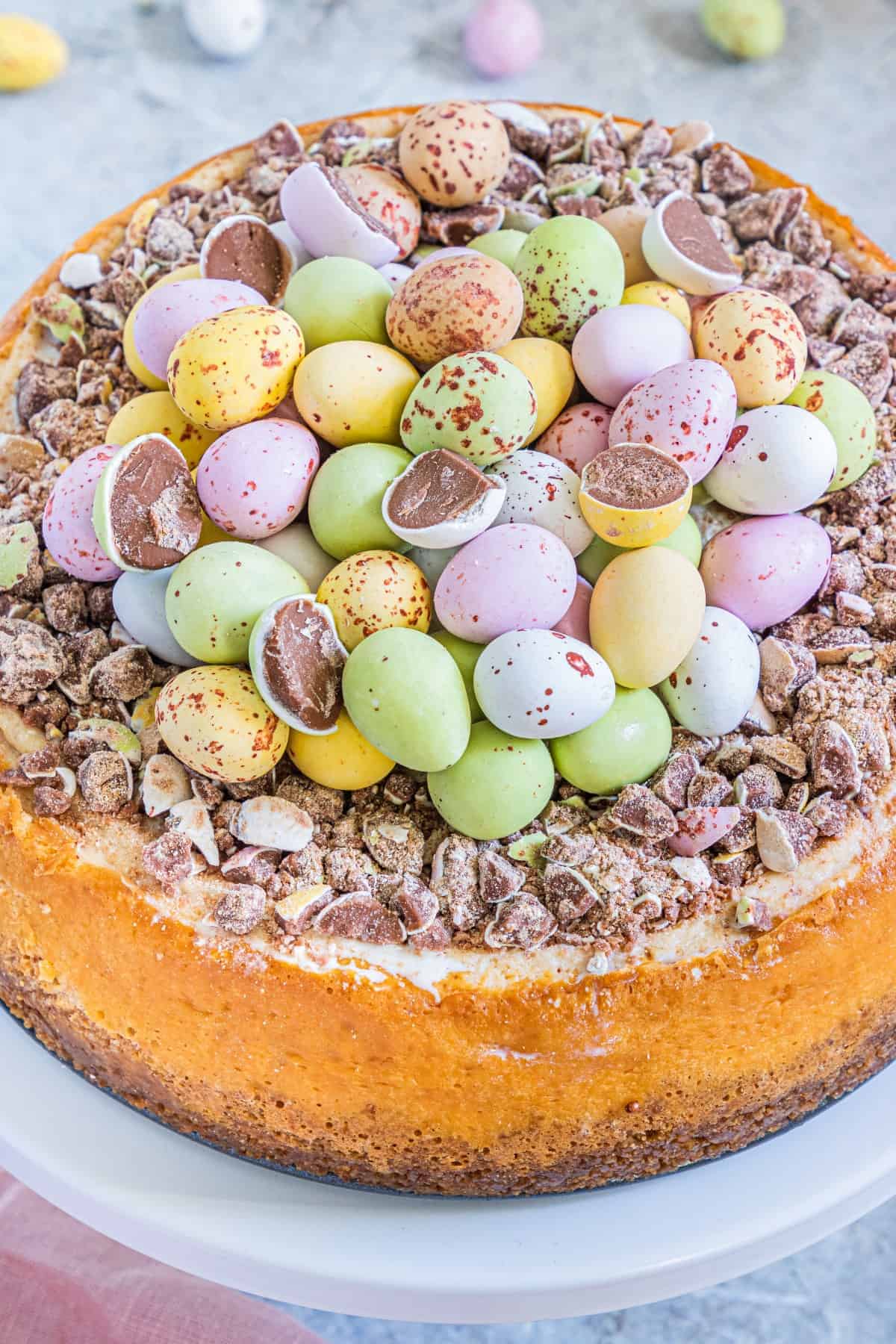 Easter Egg Instant Pot Cheesecake
This Easter Egg Instant Pot Cheesecake recipe is easy, creamy, and delicious, never mind a show-stopper of a springtime dessert.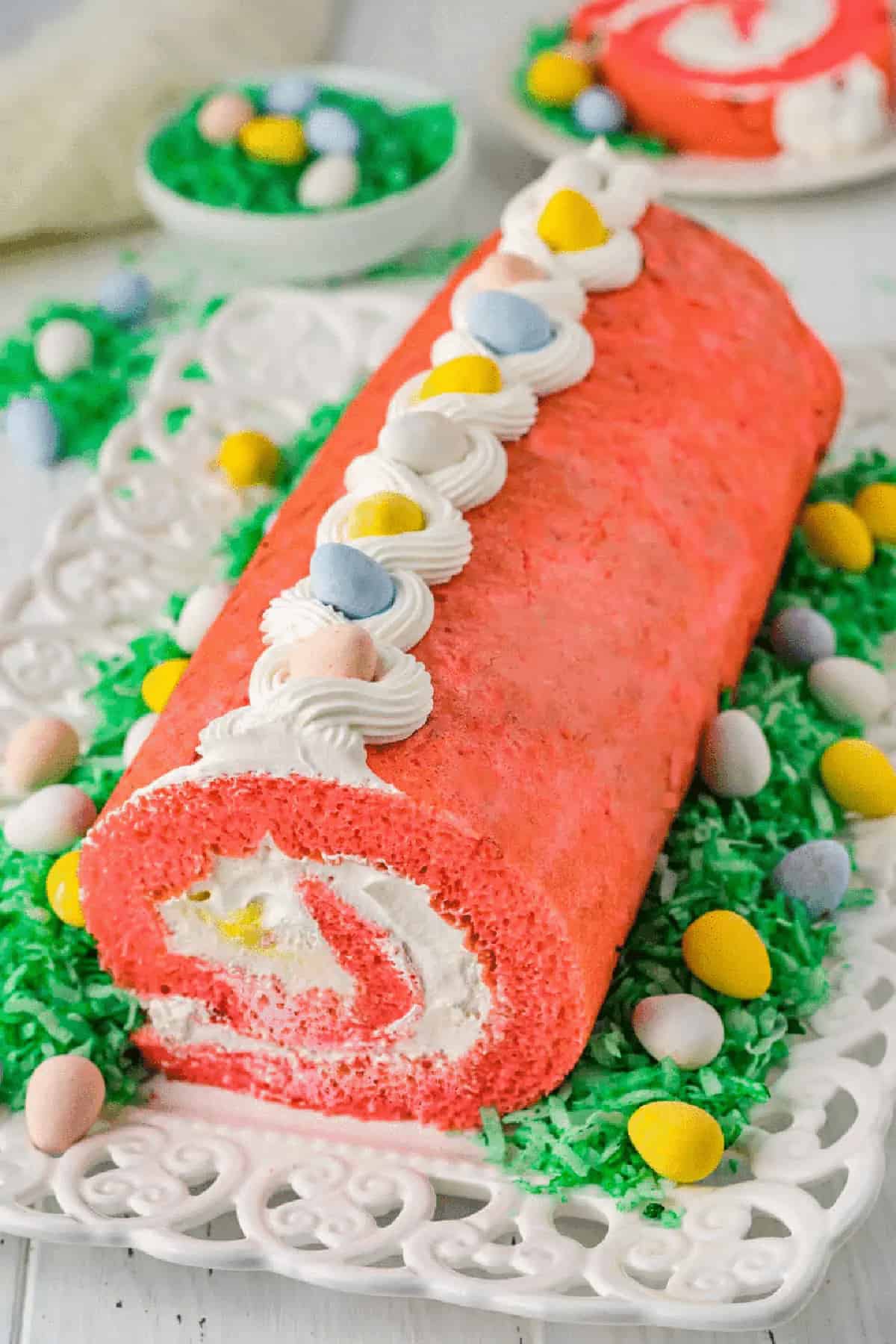 Easter Cake Roll
Nothing says This Easter cake roll is a sweet and fruity Easter dessert filled with a surprise sprinkling of mini egg chocolate candies! Make this bright and festive Easter cake in just 30 minutes.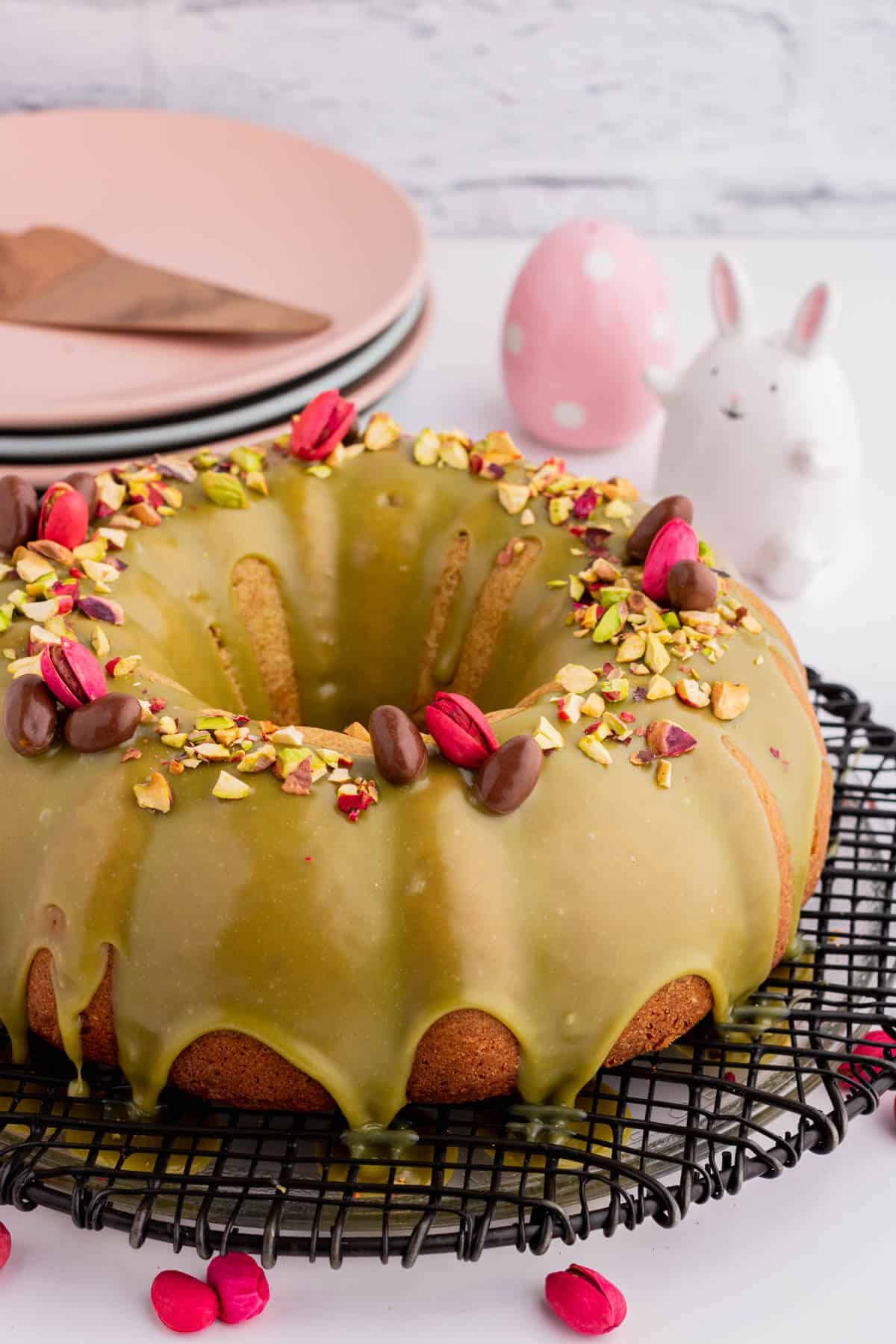 Glazed Pistachio Bundt Cake
This scrumptious Glazed Pistachio Bundt Cake is packed with the nutty, sweet flavor of pistachio and drizzled with a smooth white chocolate pistachio glaze.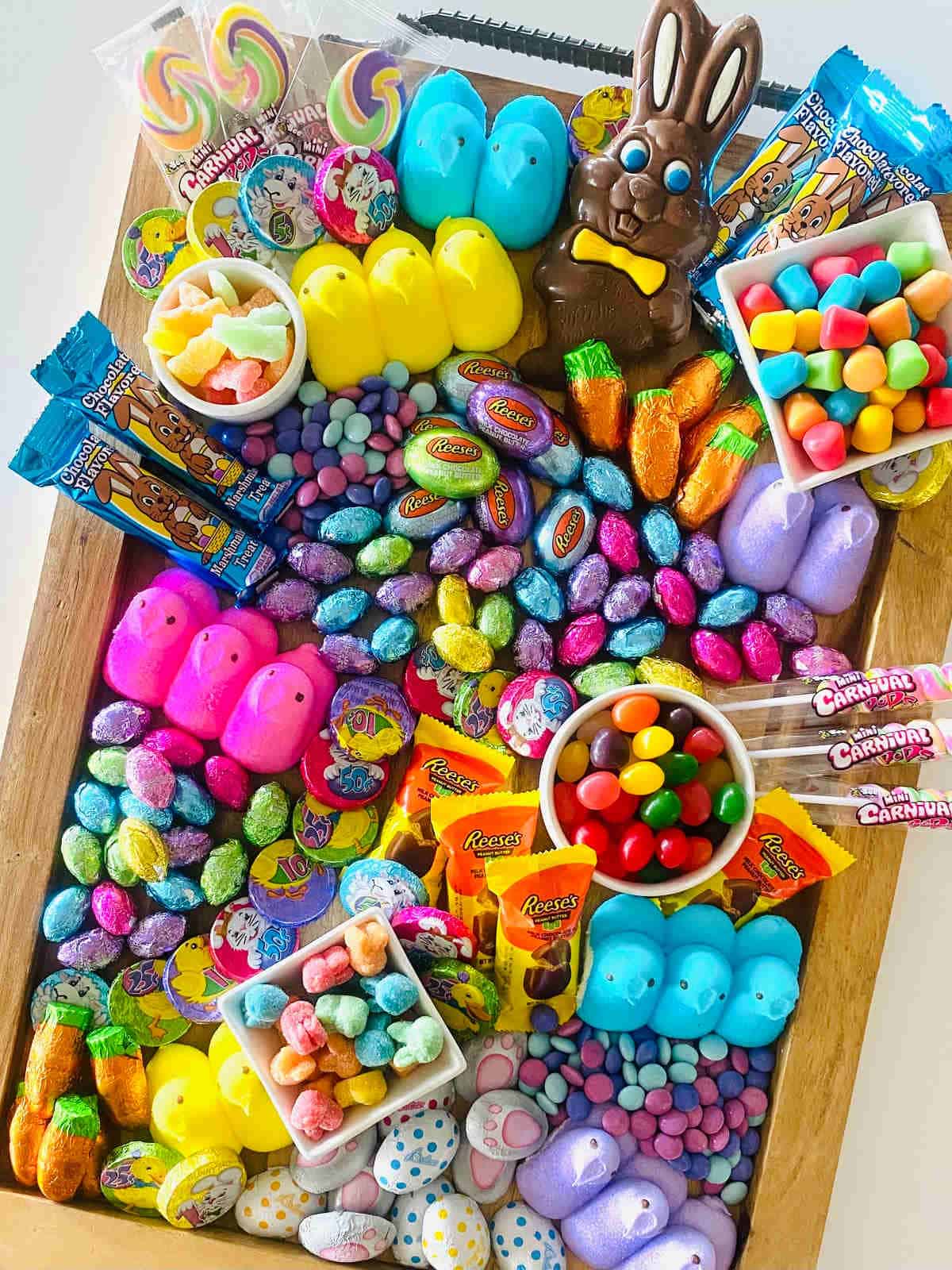 Easter Charcuterie Board
This Easter Charcuterie Board is the perfect dessert candy board to serve at your next Easter party or Springtime Brunch. The kids can go crazy filling their Easter baskets!!
By: Aubrey's Kitchen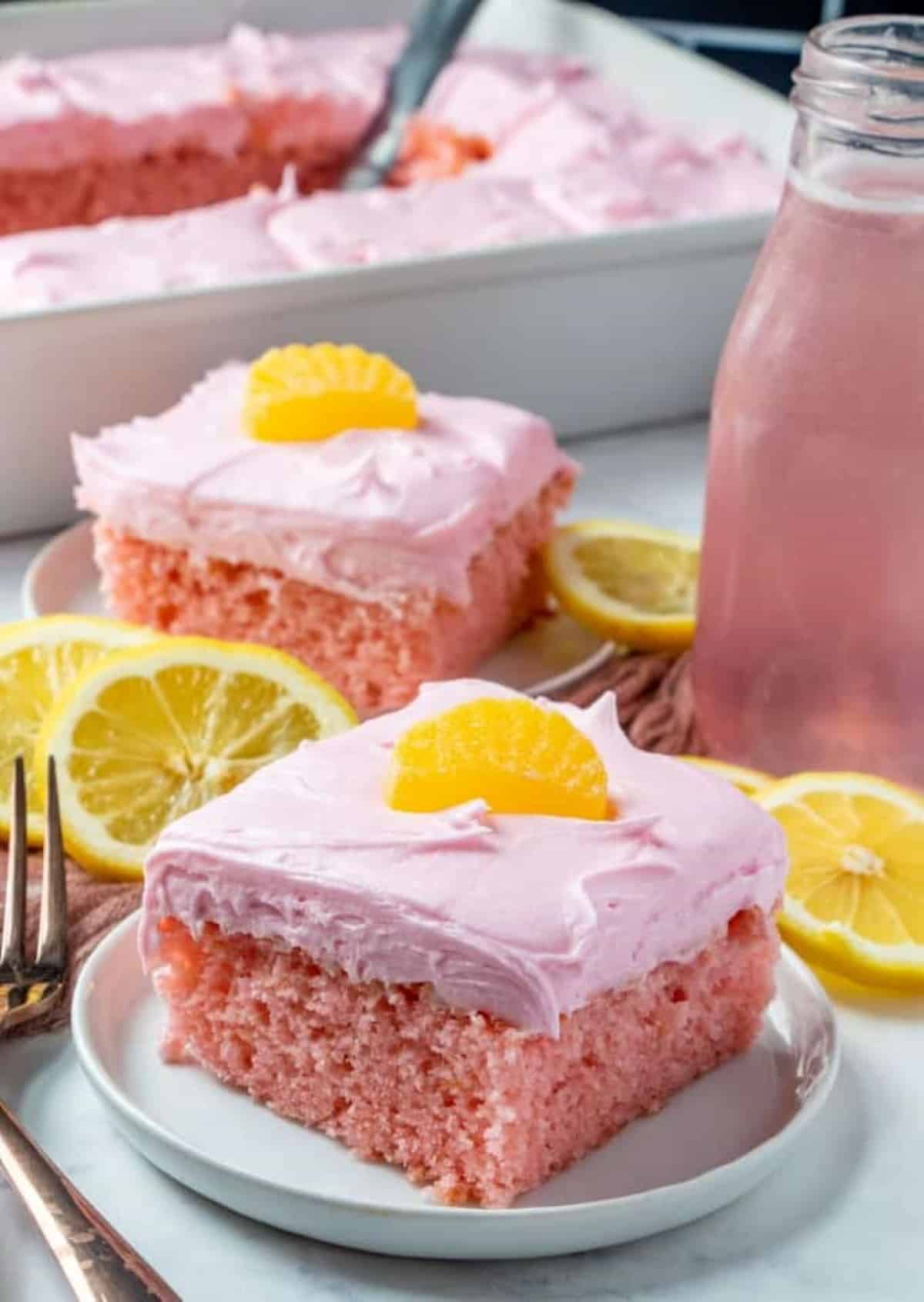 Pink Lemonade Cake
Sometimes a cake mix can do the job quickly and easily, and this Pink Lemonade Cake sure fits the bill for that. Adding in pink lemonade concentrate with lemon zest and lemon extract gives this cake the perfect amount of yummy lemony goodness.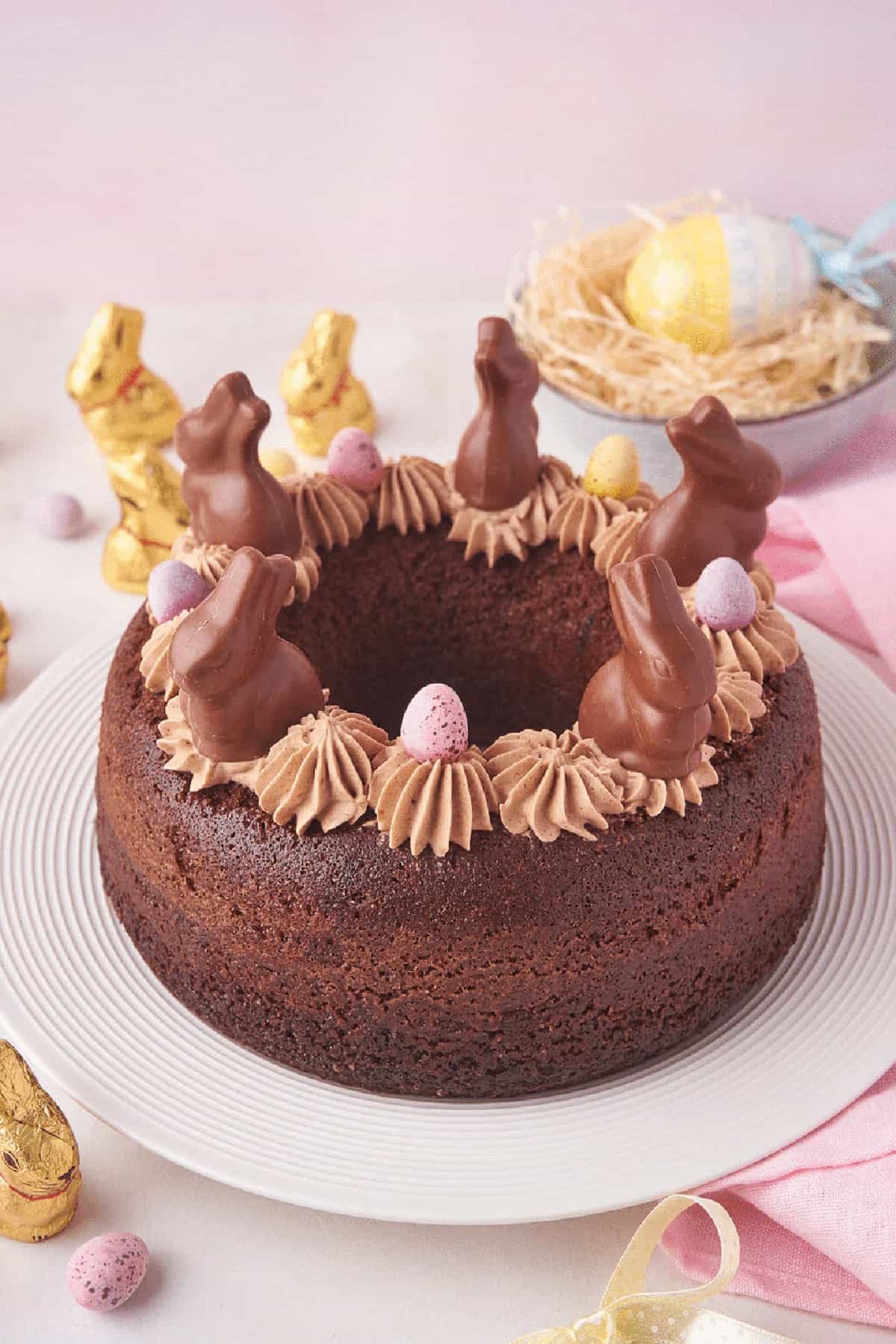 Chocolate Easter Bundt Cake
This chocolate Easter bundt cake has a rich chocolate cake with delicious vanilla and coffee flavors. When decorated with chocolate Easter bunnies, it is just irresistible!
By: XOXO Bella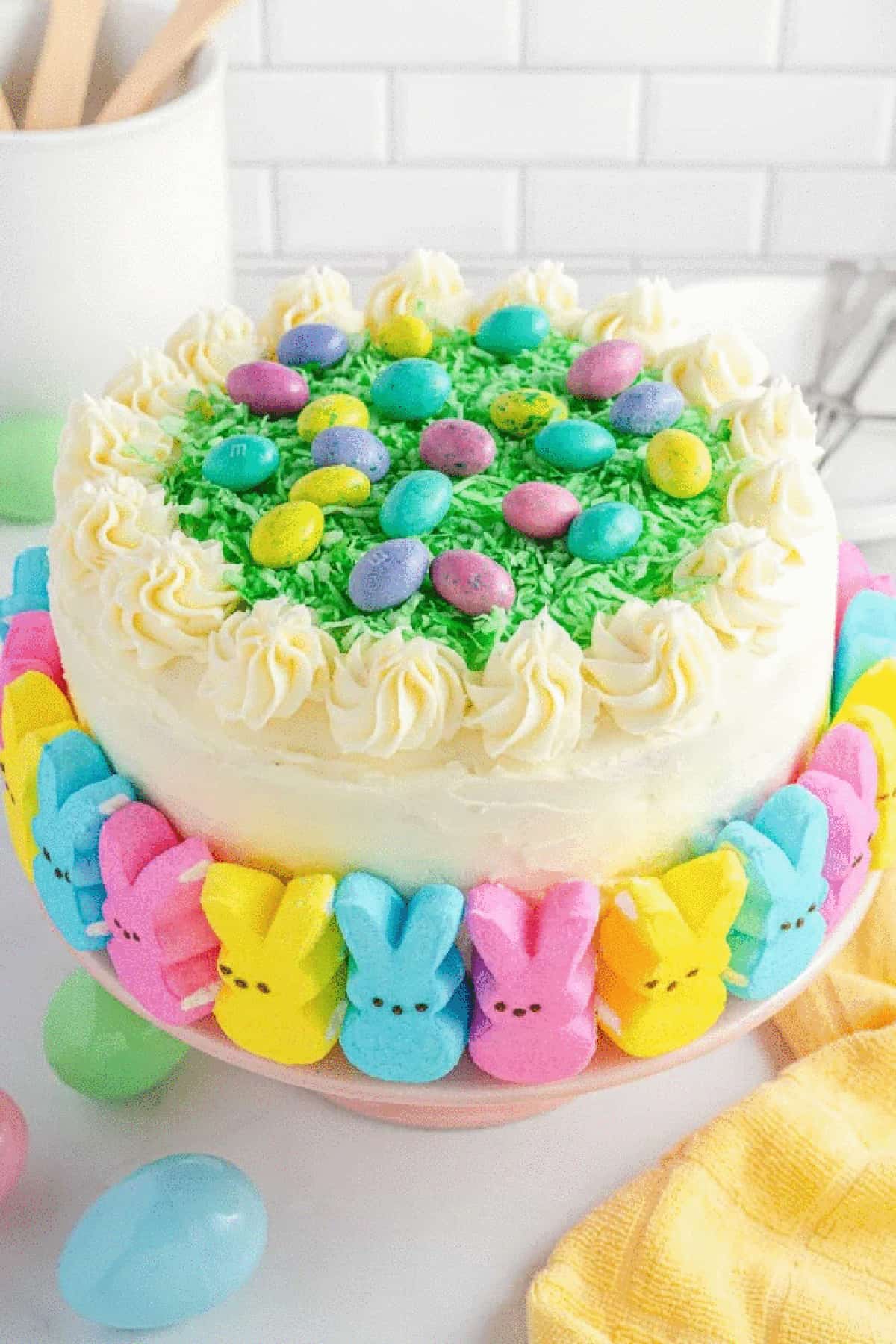 Easter Peeps Cake
An Easter Layer Cake decorated with Bunny Peeps, coconut grass, and chocolate eggs is perfect for the holiday. Learn how to make this fun, colorful dessert.