Creamy Butternut Squash Pasta
Fall brings around so many delicious dishes to use with squash. I love to simply cut a squash in half and brush with olive oil, season with salt and pepper and roast it. Then the skin just peels right off and with the roasting it brings out the natural sweetness. This is how I prepared it for this dish, Creamy Butternut Squash Pasta.
For today's dish we used Shirataki Noodles from House Foods, they are perfect for a low carb or gluten-free diet. Plus, they are extremely low in calories, are non-GMO, and vegan. The noodles are made by blending the flour of Konnyaku (a member of the Asian yam family) and tofu.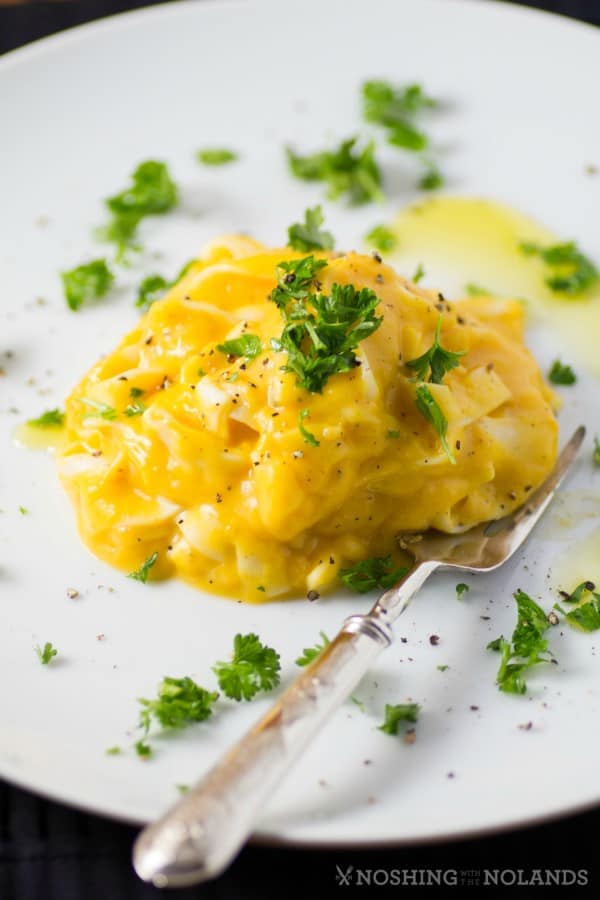 The noodles are exceptionally easy to work with, just a fast rinse and a quick 2-3 minute boil is all that is needed. Shirataki noodles will accompany any sauce just like regular pasta and make a perfect side dish t0o! Creamy Butternut Squash Pasta would make a delicious dish for the holidays also.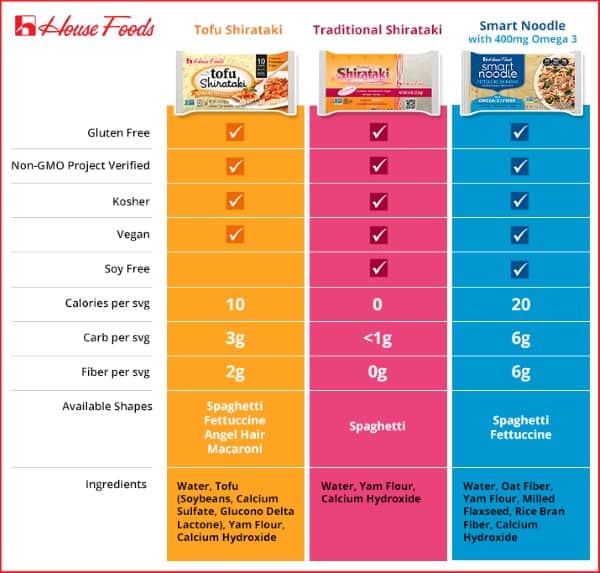 Here is a great chart to show you all the benefits of their Tofu Shirataki, Traditional Shirataki and Smart Noodles. Pretty plain to see why they are very popular for these reasons!!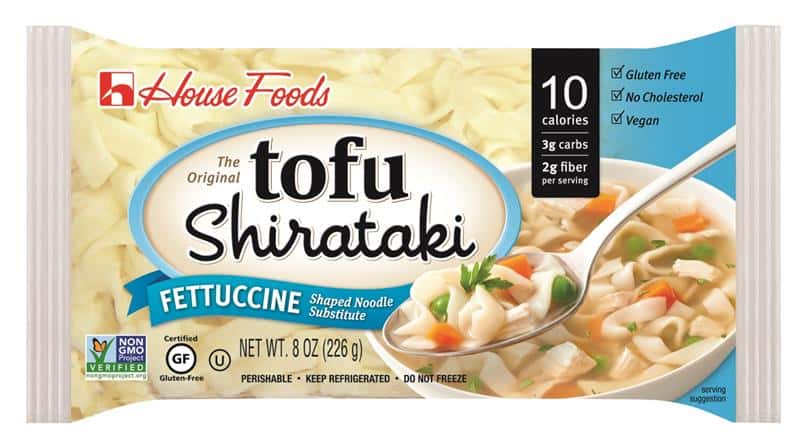 Tofu Shirataki has only 10 calories and 3g carbs per serving! That is rather amazing!! You can substitute them in all your recipes where regular pasta is needed.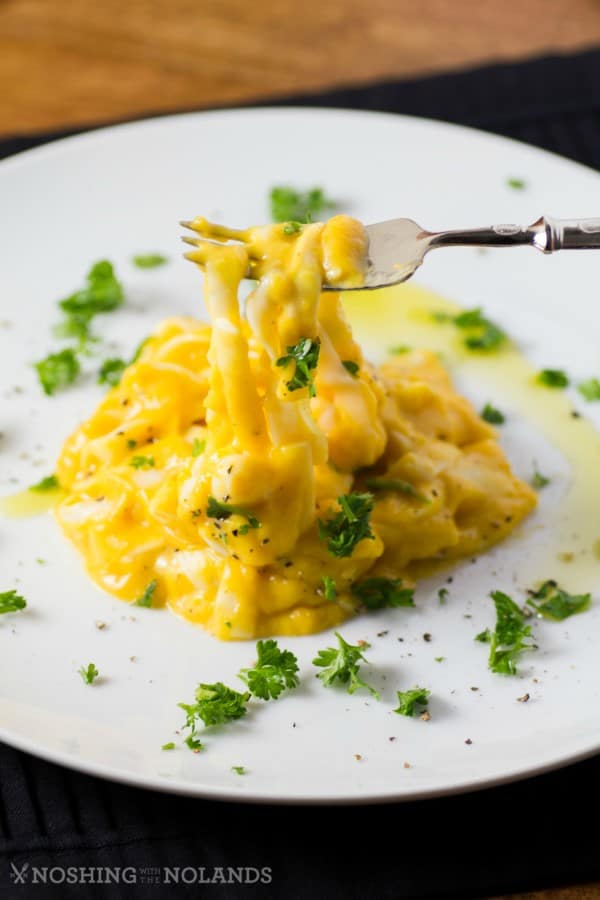 The Recipe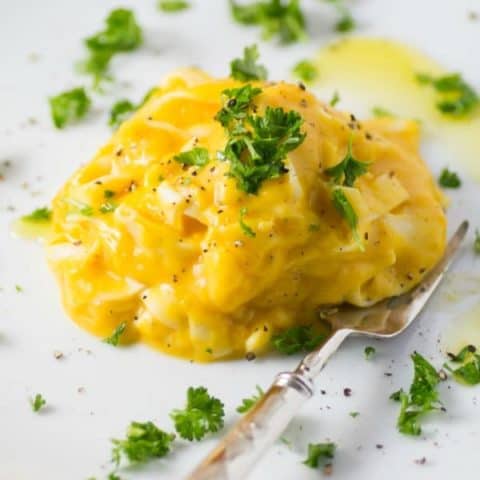 Creamy Butternut Squash Pasta
Yield: Serves 8-10
Prep Time: 15 minutes
Cook Time: 55 minutes
Total Time: 1 hour 10 minutes
An easy side for the holidays, Creamy Butternut Squash Pasta made with low carb, gluten free Shirataki noodles.
Ingredients
2-3 lb. butternut squash, cut in half and seeded
2 Tbsp. olive oil, divided
Salt and pepper
1 cup half and half cream
2-3 cups vegetable stock
2 tsp. garlic, minced
1 tsp. sage
1/4 tsp. nutmeg
1/2 cup Parmesan cheese, grated
4 pkgs. Tofu Shirataki Fettuccine noodles, drained, rinsed and cooked per package directions
Garnish with a drizzle of olive oil onto the plate and parsley
Instructions
Preheat oven to 400F. With 1 Tbsp. olive oil brush the flesh side of the butternut squash. Salt and pepper and place flesh side down on a rimmed baking sheet. Bake for about 40-45 min. until tender. Let cool and remove the skin.
Place the squash in a blender in batches with the cream and stock and whirl until a smooth sauce has been achieved. Using more or less of the vegetable stock.
Heat the remaining Tbsp. of olive oil in a large saute pan. Saute the garlic for 1 min. Add the squash puree. Add in salt, pepper, sage and nutmeg. Cook on low, covered for 5-10 min., it will splatter so you need a lid. Stir often. Add in Parmesan cheese.
When the pasta is done add to the sauce. Garnish with a drizzle of olive oil onto the plate and decorate with parsley and serve.
Note: If you don't want to make the entire 4 pkgs., freeze half the sauce and use 2 pkgs.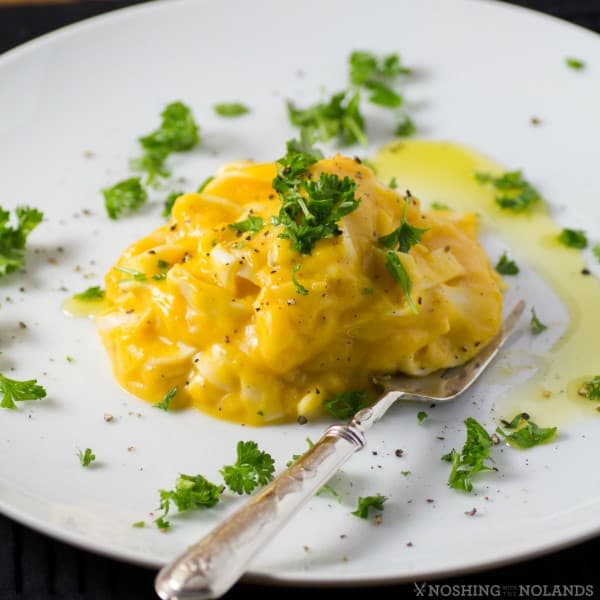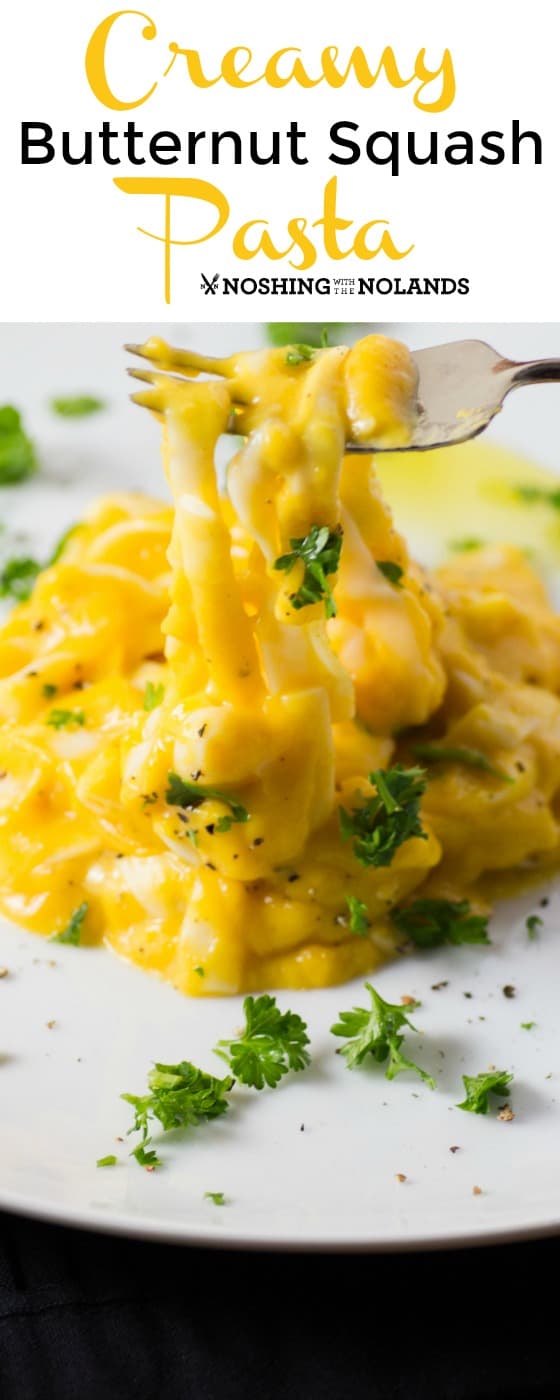 Another great holiday dish is our Cheesy Chicken Broccoli Noodle Casserole using the wonderful Shirataki Noodles.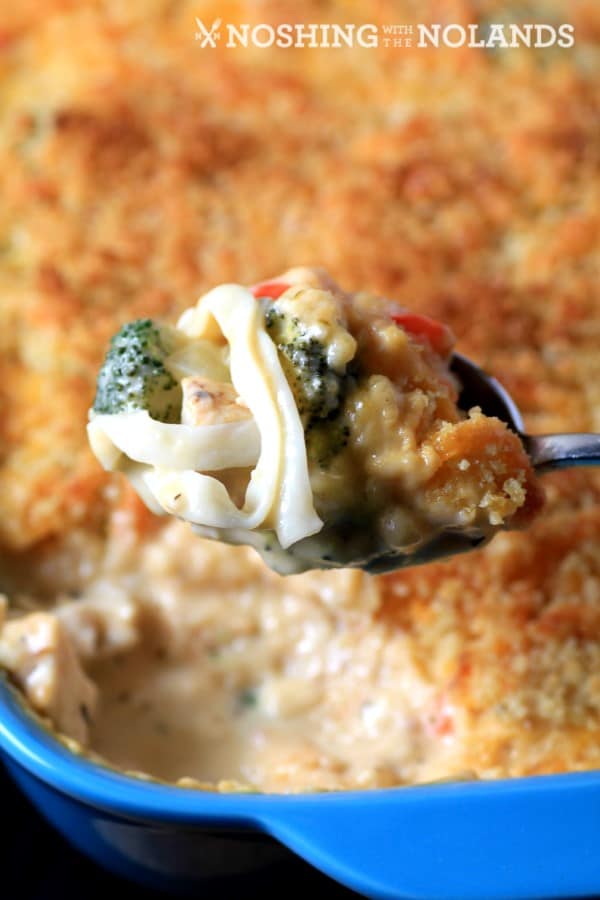 Or a fantastic Easy Light Turkey Noodle Soup which is a great low carb option for that leftover turkey and perfect after all the indulging!