Tangy Fresh Feta Dip
I am very excited to show you this Tangy Fresh Feta Dip today as not only is it a fabulous recipe but also the launch of us doing videos. Yup, you heard it right, we have ventured into the wonderful world of videos. This easy appetizer is full of flavor and full of tang!! A great starter for any party, gathering or picnic!! Have a look above to how we make it in the video and then follow further down to get the recipe!!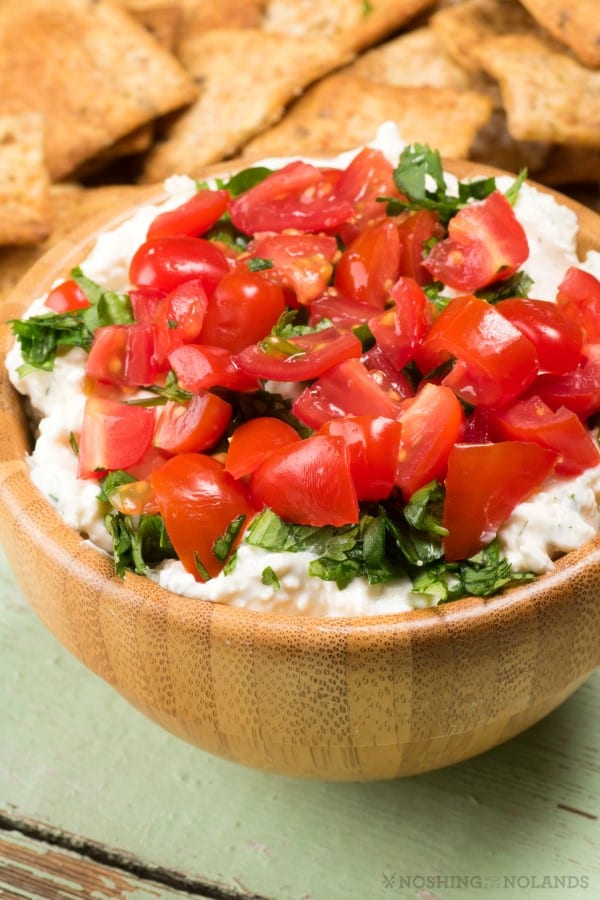 I love the sharp, tangy, salty taste of feta cheese, it adds in so much flavor on its own. Then mixing it up with Greek yogurt, lemon juice and cream cheese just adds in even more tang. The dill and garlic evens it all out and the added tomatoes and cilantro on top are a bonus of tastiness.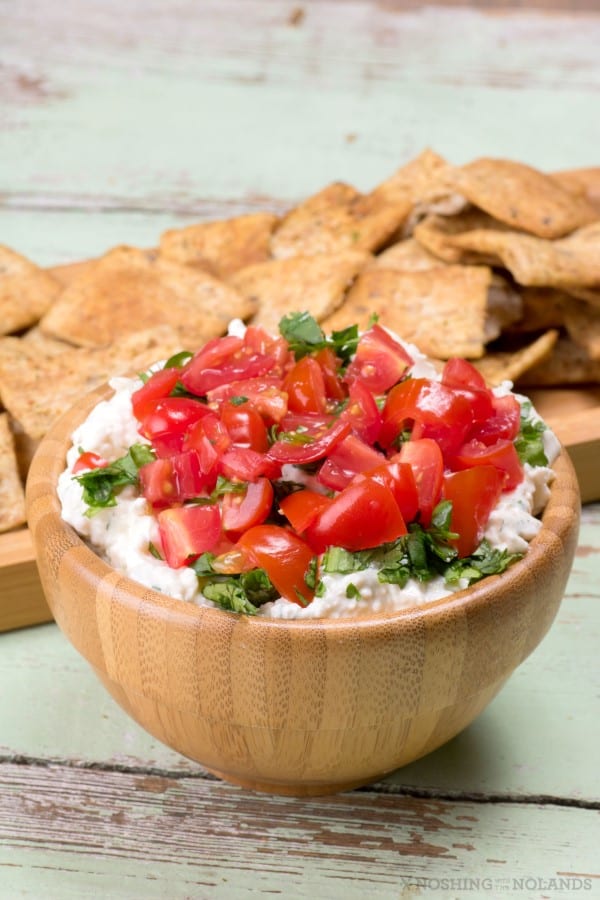 Serving this dip up with crunchy pita chips or crackers and veggies makes this a real winner of an appetizer!! One that everyone will be digging into again and again until it disappears! I think putting out some celery stalks for spooning this dip into would be fantastic. Also, there are some great pita chips in the market now that can hold up to a thick hearty dip like this one plus they have their own wonderful flavors too.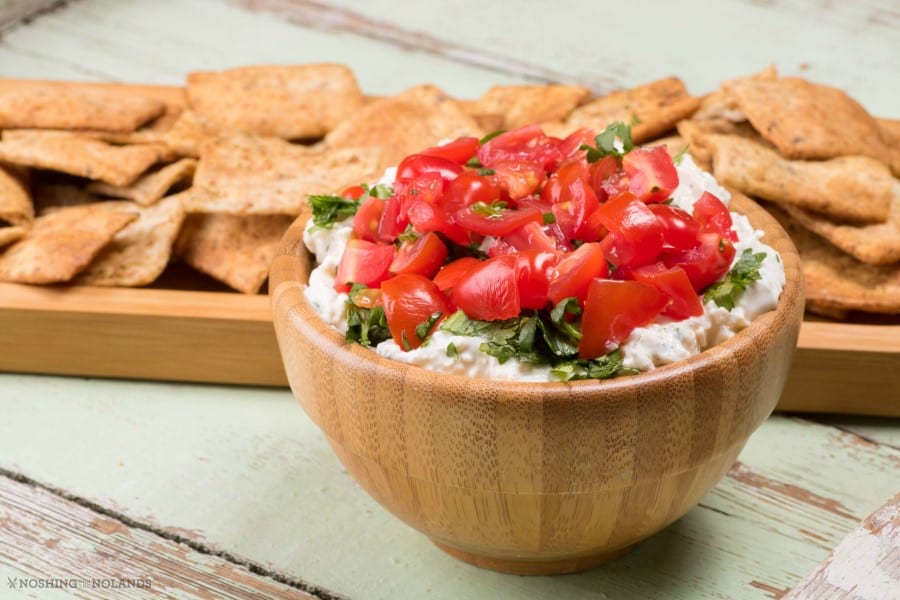 Another gorgeous use of feta is a whipped feta. We have feta cheese almost always in the fridge, it keeps well in its brine for a long time refrigerated and has endless uses on salads, pizzas, meats, veggies and more! This dip can certainly stand on its own or as part of a trio of dips with hummus and tzatziki for a real Mediterranean feast. 
The Recipe
Tangy Fresh Feta Dip
This Tangy Fresh Feta Dip is very easy to whip up and perfect for any gathering for summer!
Ingredients
6 oz. feta, crumbled
4 oz. light cream cheese, cubed
⅓ cup Greek plain yogurt
1 Tbsp. fresh dill, rough chopped
1 tsp. garlic, minced
1 Tbsp. lemon juice
5-6 grape tomatoes, chopped
Cilantro, chopped
Black pepper
Pita chips, crackers or veggies
Instructions
In a food processor add the feta, cream cheese, yogurt, dill, garlic, and lemon juice. Pulse to combine. Serve immediately or refrigerate. Place in a serving dish and top with tomatoes, cilantro and black pepper!! Serve with pita chips, crackers or veggies, (celery would be great!)