Watermelon Feta Salad Skewers
In Canada we are hugely proud to be Canadians but we don't always show it in an outward manner! We celebrate things a bit quieter than some other countries. Maybe a little bit more subdued. We will celebrate Canada Day this weekend and I think these Watermelon Feta Salad Skewers would be a perfect way to do it.
I love taking a great idea for a salad and giving it a new and exciting twist! This appetizer whips up in no time and will be the hit of any party with its refreshing and tangy flavors. For myself I can eat the entire platter and well…..did!!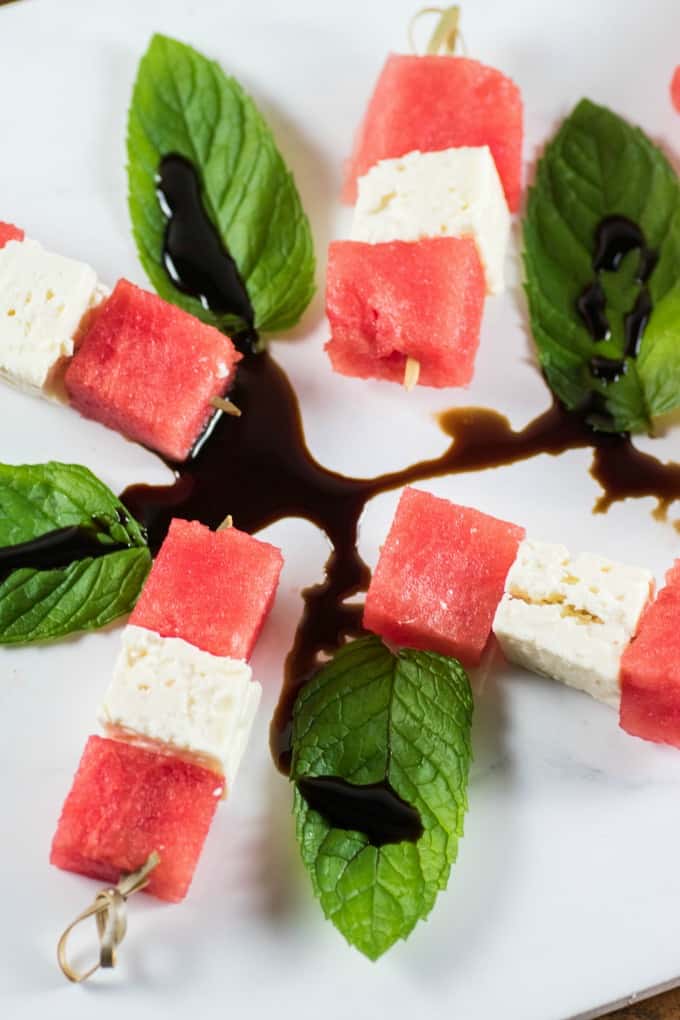 The mint is from our backyard as we grow it in abundance but do use it in many dishes and drinks!! You only need a total of four ingredients for this recipe. How easy is that?!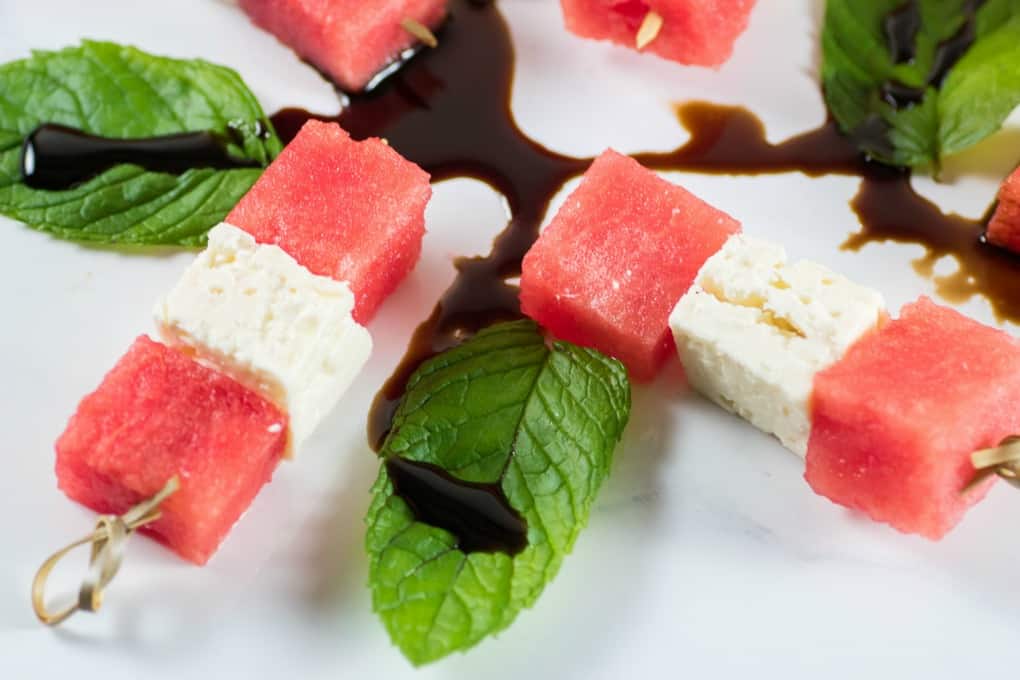 I love that this celebrates our Canadian flag but it is not a complicated recipe that will have you slaving all day. You can also customize the skewers to the size that you like.
I liked them big with a hearty chunk of feta. You can also incorporate the mint right onto the skewer if you prefer. I liked to keep it red and white and simple.
Don't like mint? Try them with basil as that is a great alternative!!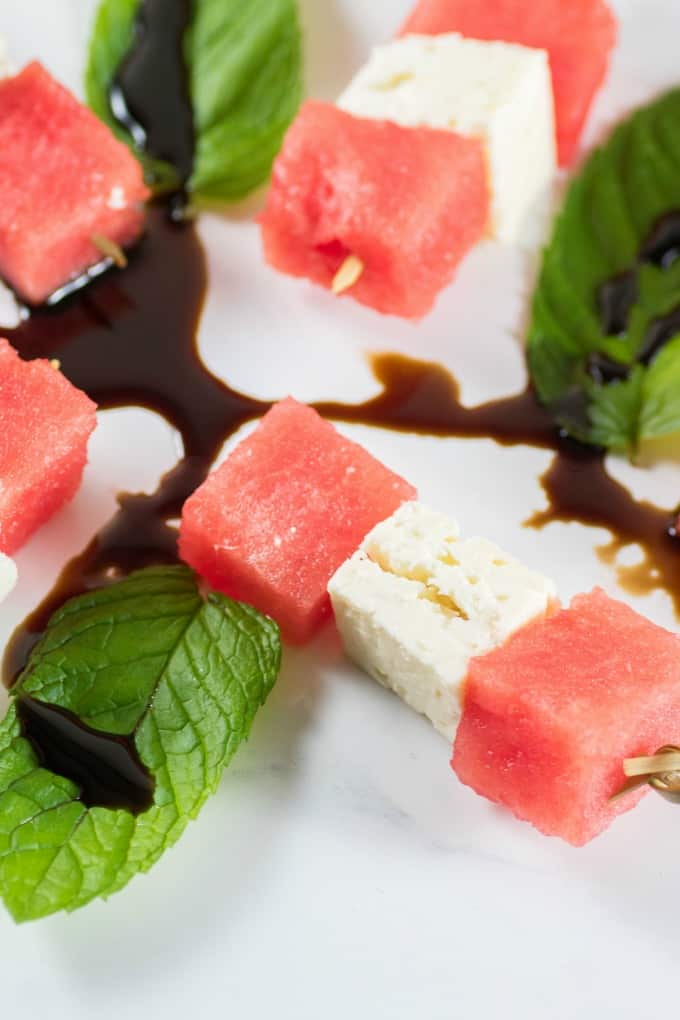 Planning a BBQ, gathering, party for the weekend? Or just keeping it to your family?
Either way you can have these skewers as they are so simple and easy to make. Say Happy Canada Day with this delicious appetizer!!
[readyshop_product id="25″]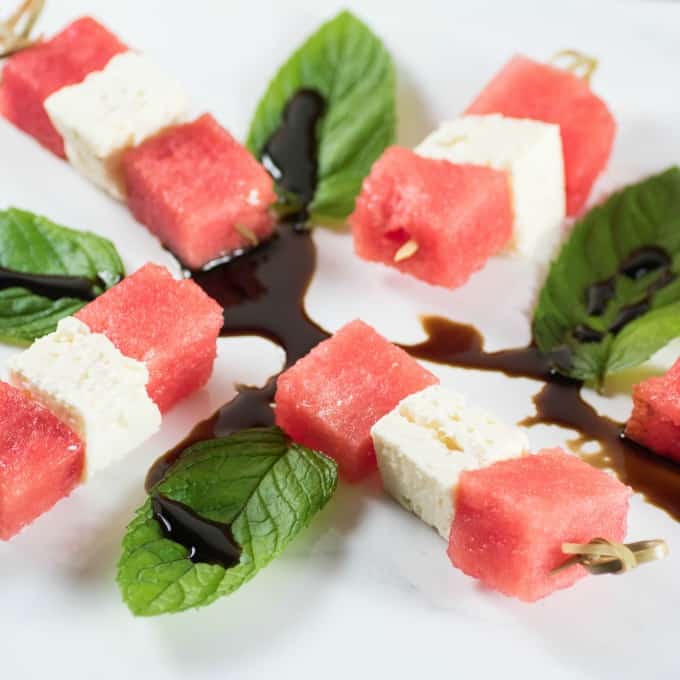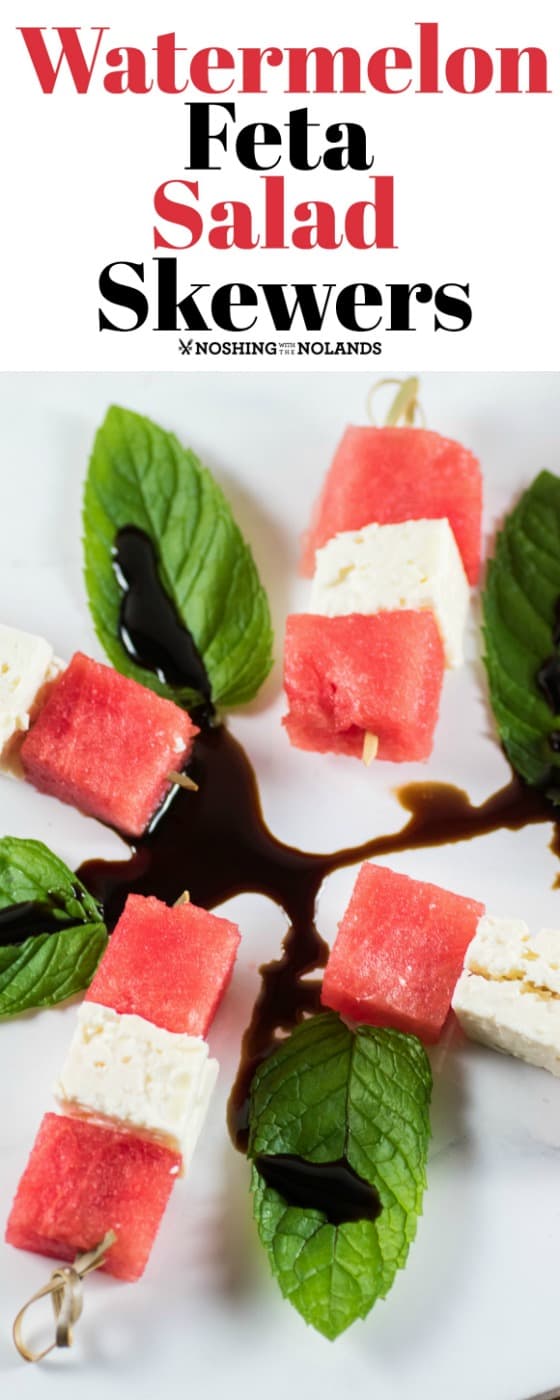 The Recipe
Yield: 24 skewers
Watermelon Feta Salad Skewers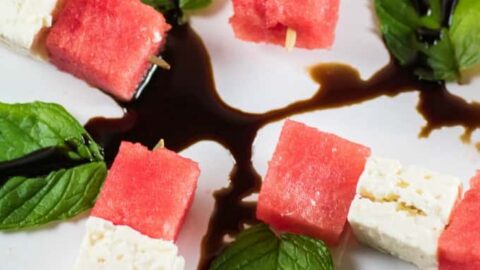 Watermelon Feta Salad Skewers are perfect to celebrate Canada Day with or at anytime throughout the summer!
Ingredients
3 lbs. seedless watermelon cut into 48 cubes about 1" or to preferred size
6 oz. firm feta cut into 24 1" cubes or preferred size
Mint leaves for garnish
Balsamic reduction
Skewers
Instructions
Thread a watermelon cube onto a skewer, then feta and then watermelon again. Place on a platter decorated with mint leaves and drizzle on balsamic vinegar reduction. Serve immediately.