Watermelon Feta Salad Skewers
In Canada we are hugely proud to be Canadians but we don't always show it in an outward manner! We celebrate things a bit quieter than some other countries. Maybe a little bit more subdued. We will celebrate Canada Day this weekend and I think these Watermelon Feta Salad Skewers would be a perfect way to do it. 
I love taking a great idea for a salad and giving it a new and exciting twist! This appetizer whips up in no time and will be the hit of any party with its refreshing and tangy flavors. For myself I can eat the entire platter and well…..did!!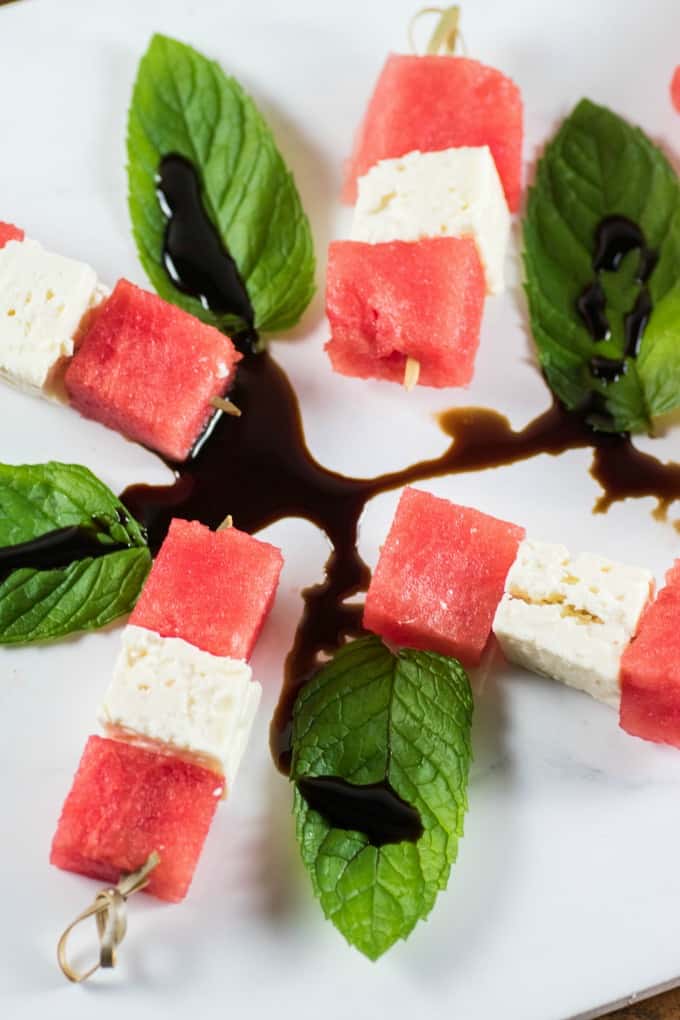 The mint is from our backyard as we grow it in abundance but do use it in many dishes and drinks!! You only need a total of four ingredients for this recipe. How easy is that?!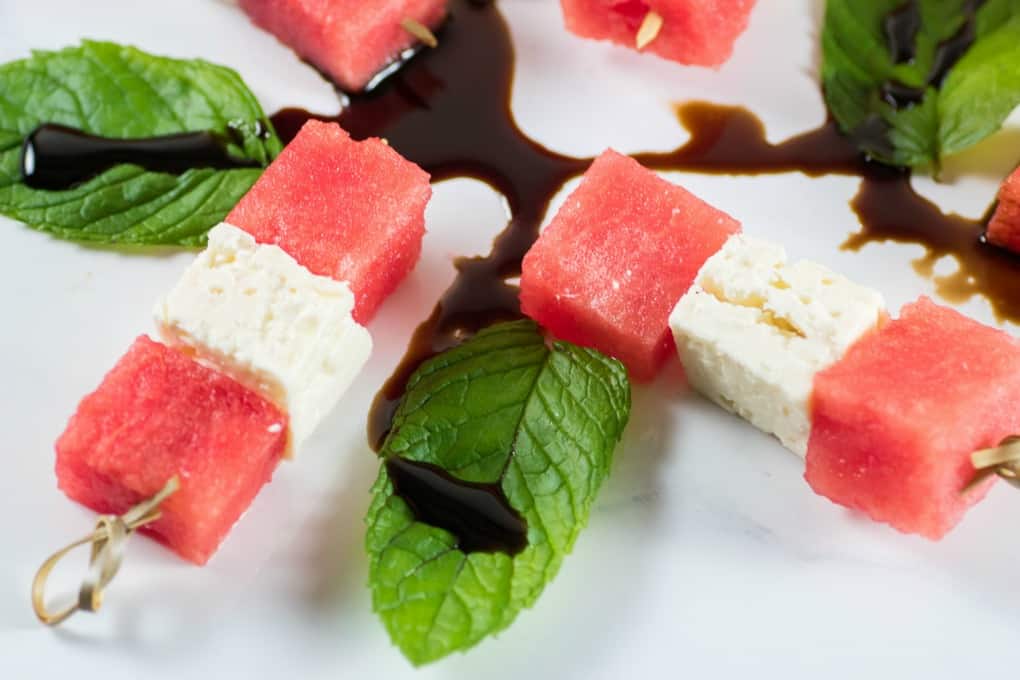 I love that this celebrates our Canadian flag but it is not a complicated recipe that will have you slaving all day. You can also customize the skewers to the size that you like. 
I liked them big with a hearty chunk of feta. You can also incorporate the mint right onto the skewer if you prefer. I liked to keep it red and white and simple. 
Don't like mint? Try them with basil as that is a great alternative!!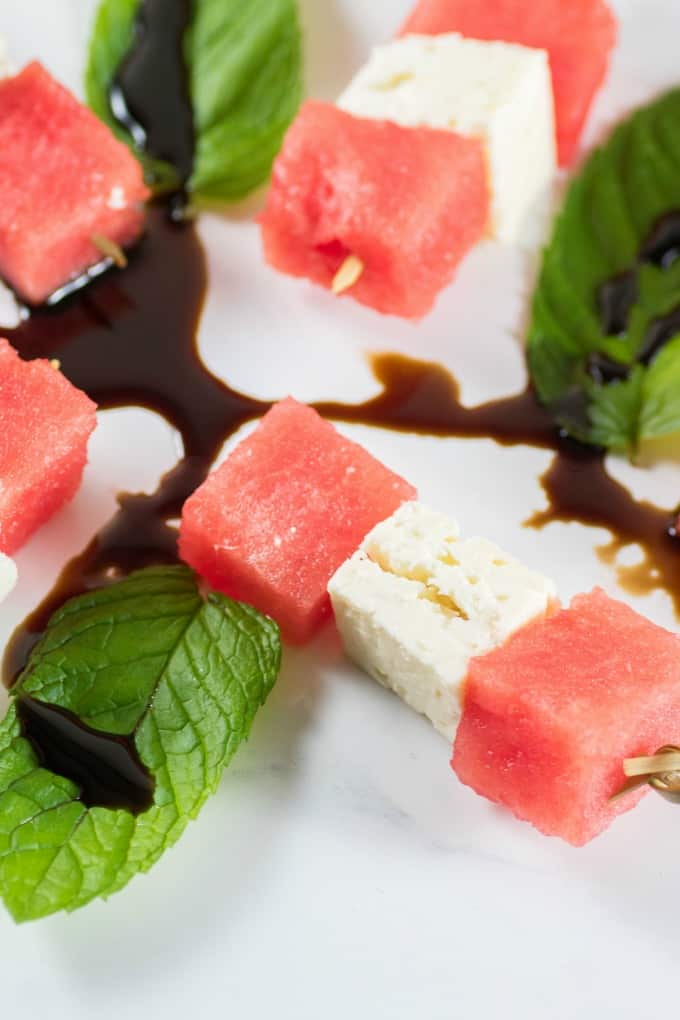 Planning a BBQ, gathering, party for the weekend? Or just keeping it to your family?
Either way you can have these skewers as they are so simple and easy to make. Say Happy Canada Day with this delicious appetizer!!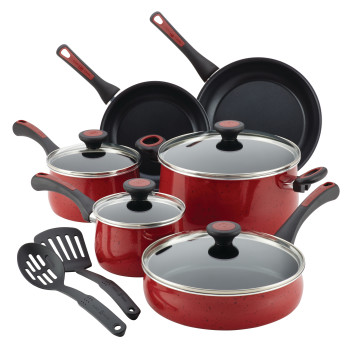 Paula Deen Riverbend Aluminum Nonstick 12Pc Cookware Set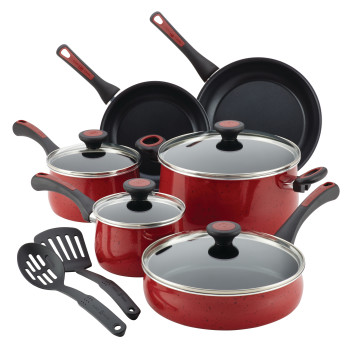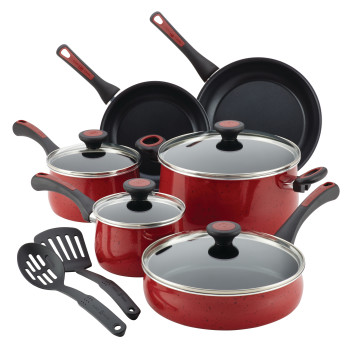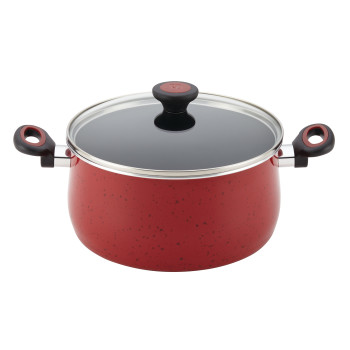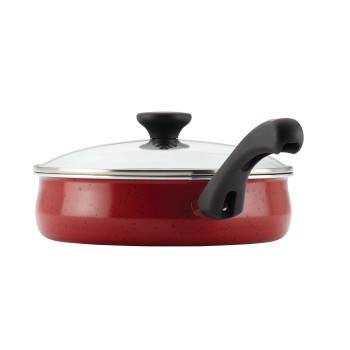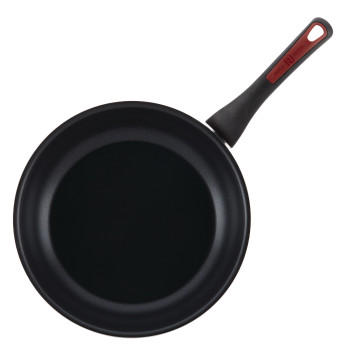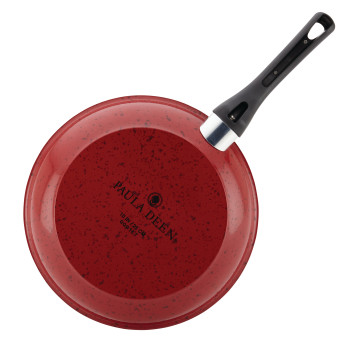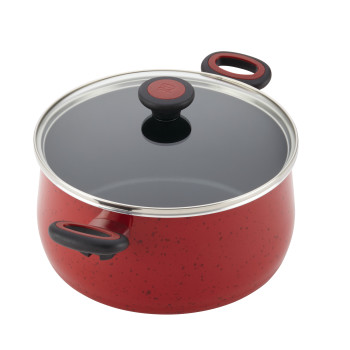 Paula Deen Riverbend Aluminum Nonstick 12Pc Cookware Set
$131.99
Free Shipping on orders over $100
Give easy-going, delicious home cooking a fresh turn with the dishwasher-safe convenience of the charming, colorful Paula Deen Riverbend Aluminum Nonstick 12-Piece Cookware Set.
Make home-cooked mealmaking easy with easier cleanup, with durable and stylish Paula Deen Riverbend Cookware. This dishwasher-safe aluminum cookware heats quickly and evenly so you can better control the cooking to suit the recipe. The pot and pan interiors feature long-lasting, top-quality nonstick, so foods release in a jiffy and cleanup is a cinch. Stain-resistant speckled porcelain exterior color inspired by classic enamelware and charming stovetop silhouettes add a warm, cozy touch to the kitchen.
Use this 12-piece set from Paula Deen whatever the cooking task, meal or dish to make foods and flavors happen for friends and family alike. Shatter-resistant glass lids let busy cooks keep their eye on the delicious cooking and the heat and moisture inside. Suitable for all stovetops except induction, the cookware set is conveniently oven safe to 350'F, making it easy to tackle Paula's delicious stove-to-oven recipes. The set even includes a Paula Deen nylon slotted turner and slotted spoon that are perfect for use with the nonstick interiors.
Get the home kitchen going to deliver a lifetime filled with cooking joy and eating enjoyment, with the beautiful, essential Paula Deen Riverbend Aluminum Nonstick 12-Piece Cookware Set.
Dishwasher-safe aluminum nonstick cookware heats quickly and evenly for efficient cooking performance; includes two nonstick-suitable nylon cooking tools
Interiors feature top-quality nonstick so cooking won't bind and cleanup is a cinch
Colorful speckled porcelain exteriors inspired by classic enamelware add a warm, cozy touch and are stain resistant
Shatter-resistant glass lids lock heat and moisture in, and the cookware is suitable for all stovetops except induction
Oven safe to 350 degrees Fahrenheit (kitchen tools excepted), with a Lifetime Limited Warranty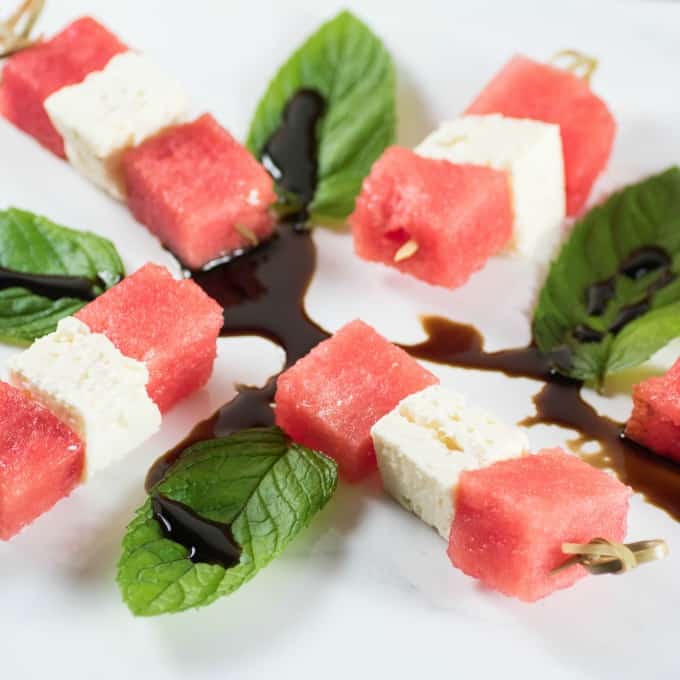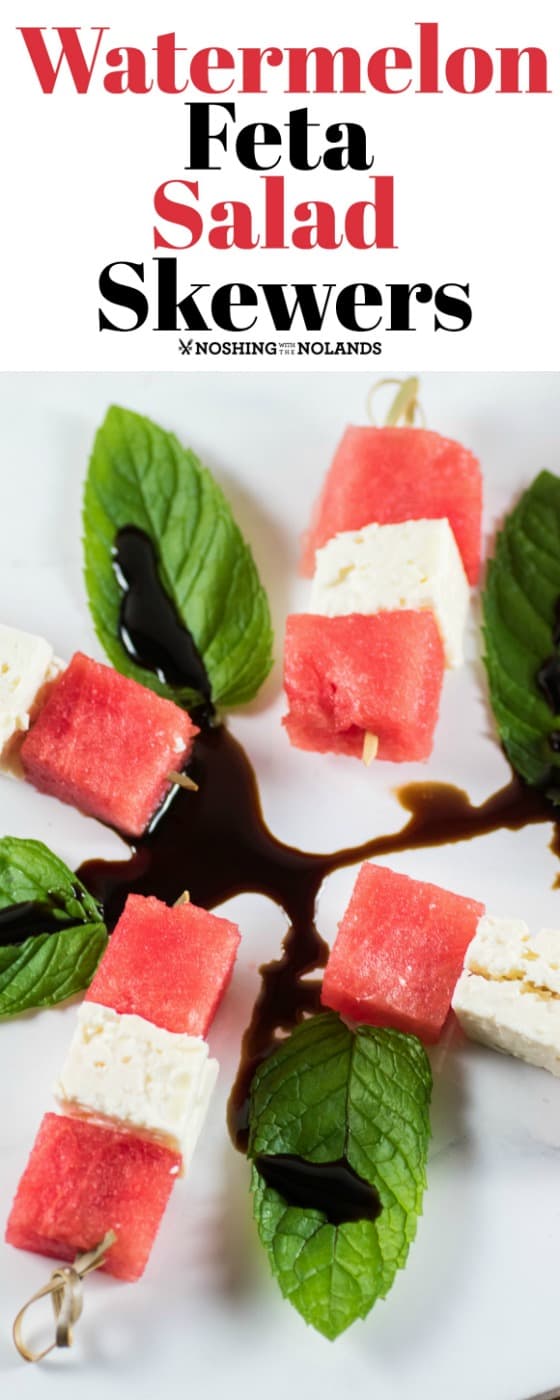 The Recipe
Watermelon Feta Salad Skewers
Watermelon Feta Salad Skewers are perfect to celebrate Canada Day with or at anytime throughout the summer!
Ingredients
3 lbs. seedless watermelon cut into 48 cubes about 1" or to preferred size
6 oz. firm feta cut into 24 1" cubes or preferred size
Mint leaves for garnish
Balsamic reduction
Skewers
Instructions
Thread a watermelon cube onto a skewer, then feta and then watermelon again. Place on a platter decorated with mint leaves and drizzle on balsamic vinegar reduction. Serve immediately.