With summer well under way I thought it was appropriate to put together these 21 Awesome Frozen Desserts you could make for your family and friends. These will help cool everyone off in the summer heat! Homemade treats are always preferred to store bought in our house. The freshness of the ingredients makes all the difference.
The other plus is that you can make them as healthy as you like and it's easy. Everyone is going to love any of these out of the park home run desserts. Whether it's for game day, or any day!
These dessert recipes are simple to prepare but are not going to last long in your freezer. The benefits of making desserts yourself are clear. You control the amount of sugar, you can chose dairy or non-dairy milk, the options are up to you.
We love desserts in our home, and hey, what's not to love! A little bit of sweetness brightens anyone's day.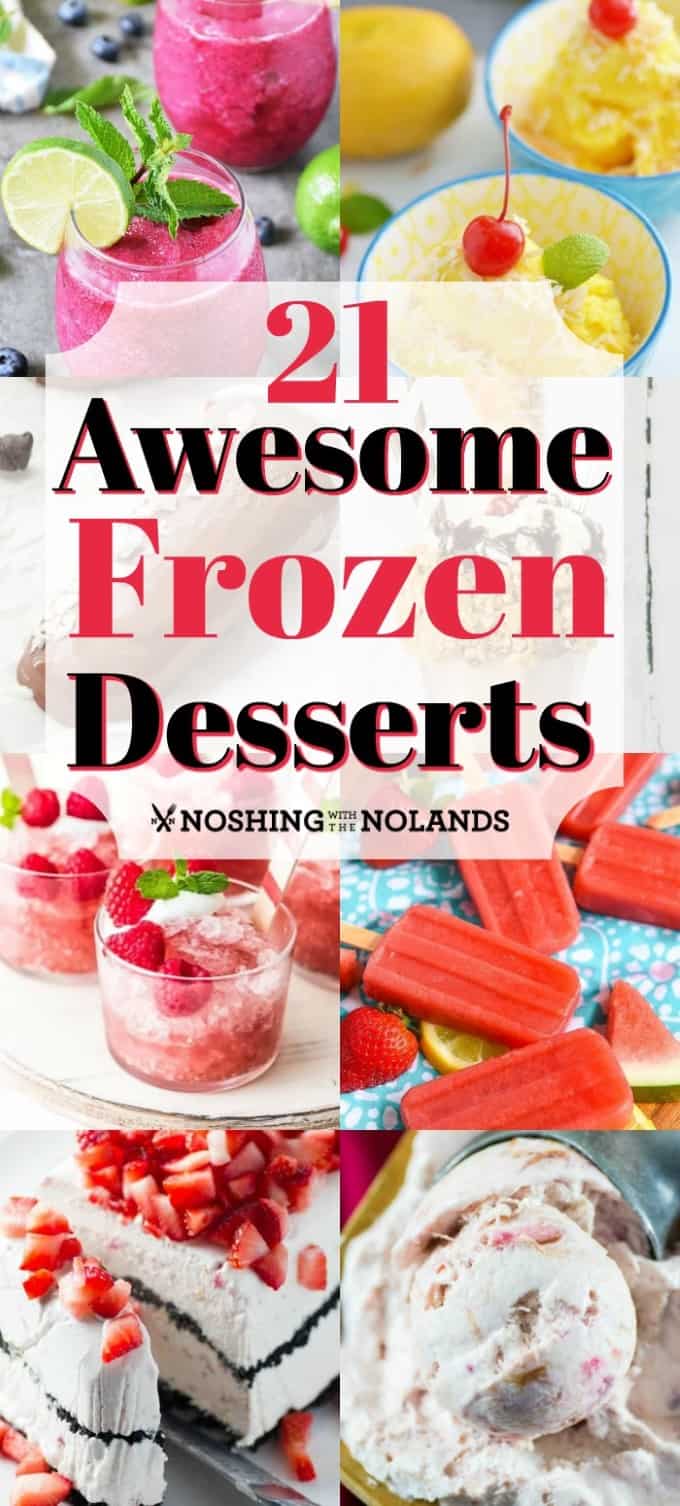 Lesson from the Past
I remember in grade school I was told by one of my teachers how to remember the spelling of dessert. I would get it confused with desert, which if you are writing a story can result in quite a bit of confusion!
He said that dessert has two "ss" and desert only has one "s". That was because you always want 2 desserts, but you only ever want to cross the desert once! Great spelling tip that I have never forgotten!
Although we often think of frozen treats in the summer they certainly are not only a summer treat! There is nothing better than presenting a beautiful homemade frozen dessert after a wonderful dinner.
Even though we might be inside during the fall or winter that is still a great time to serve up some frozen treats. No only are they delicious but it just might remind everyone that summer is coming around again! It will be here again before you know it.
So make sure you bookmark this amazing collection of frozen recipes because you can create them year-round!
Ice Creams & Sorbet
Don't be discouraged if you don't have an ice cream maker. Although they are great units and we use ours all the time, you actually don't need to churn your ice cream or sorbet.
In fact it is much easier to make a no churn version. You don't have to make a custard like in the conventional method, you just put the ingredients together and pour it into a container and freeze. It's really that simple!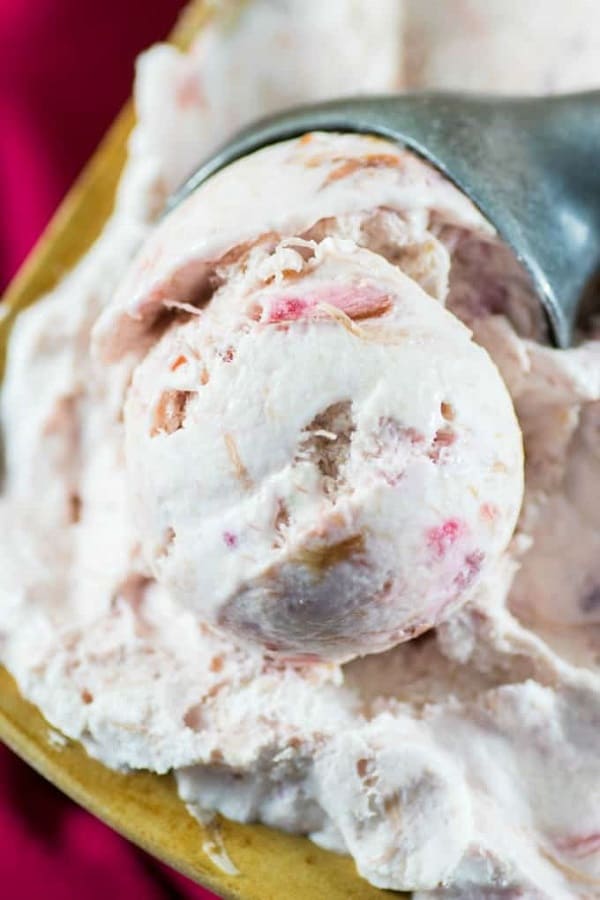 No Churn Rhubarb Ice Cream Recipe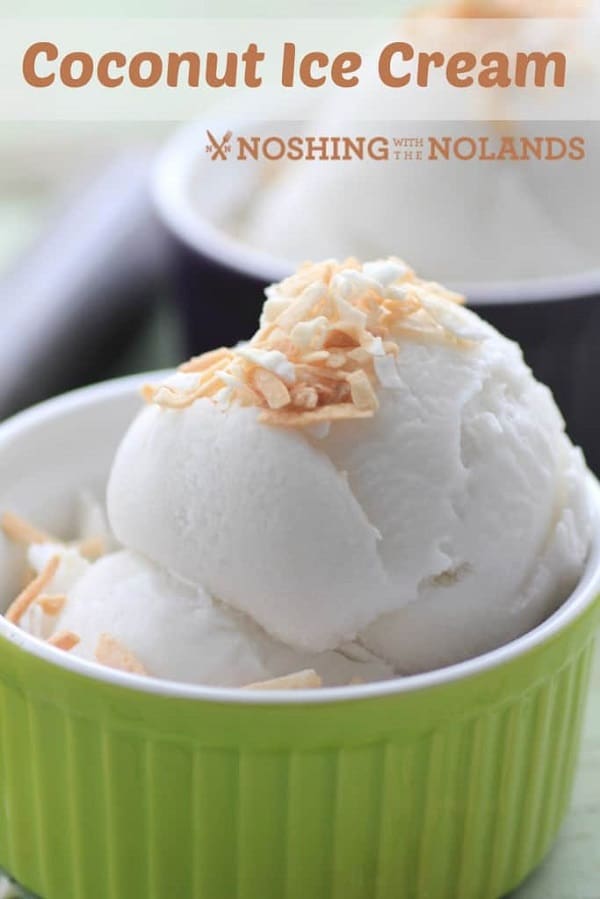 Coconut Ice Cream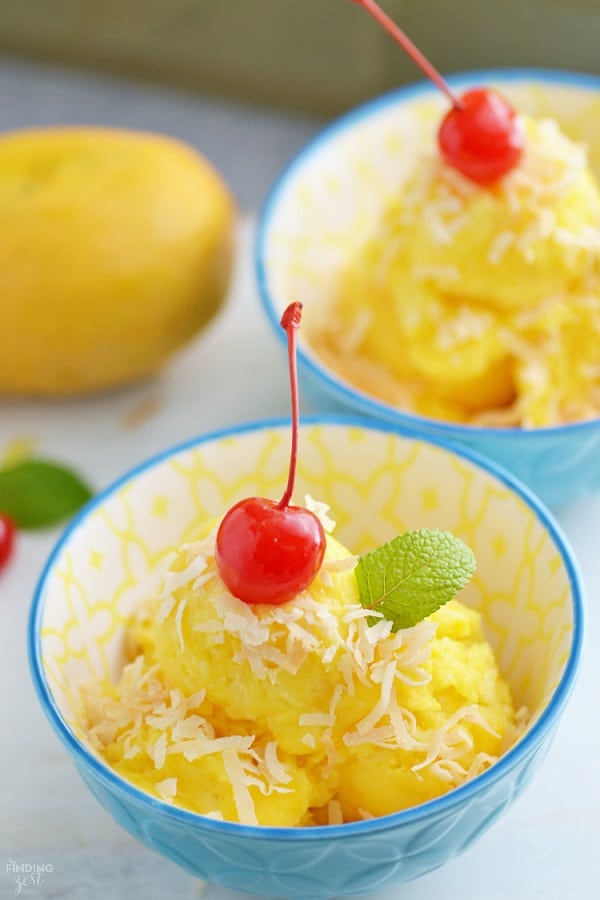 Mango Pineapple Sorbet
By: Finding Zest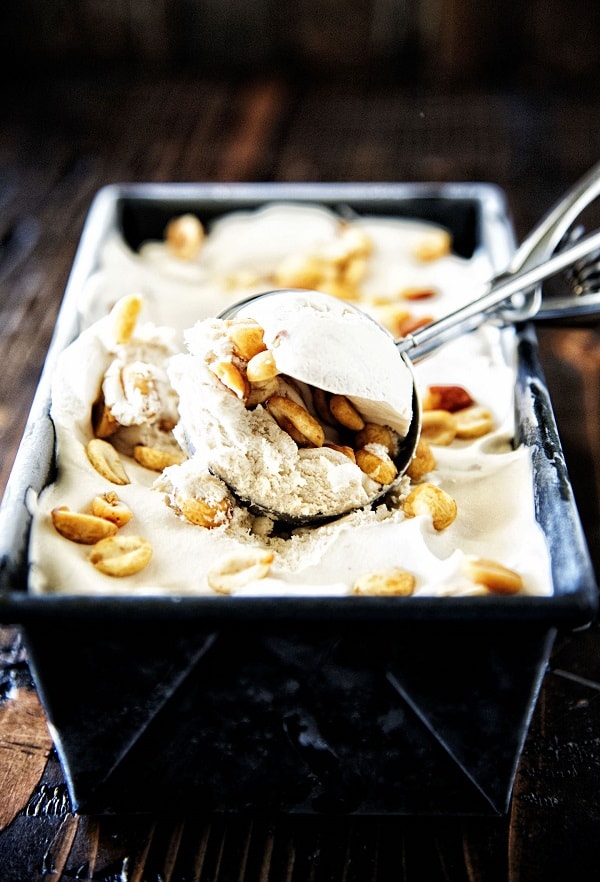 Coke and Salted Peanut No Churn Ice Cream
By: Sweet ReciPEAs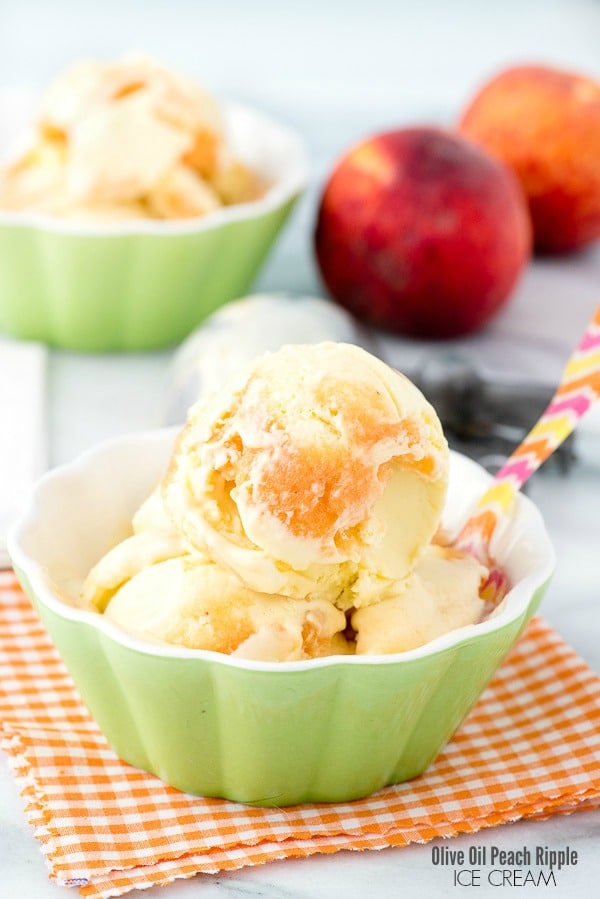 Olive Oil Ice Cream with Peach Ripple
By: Boulder Locavore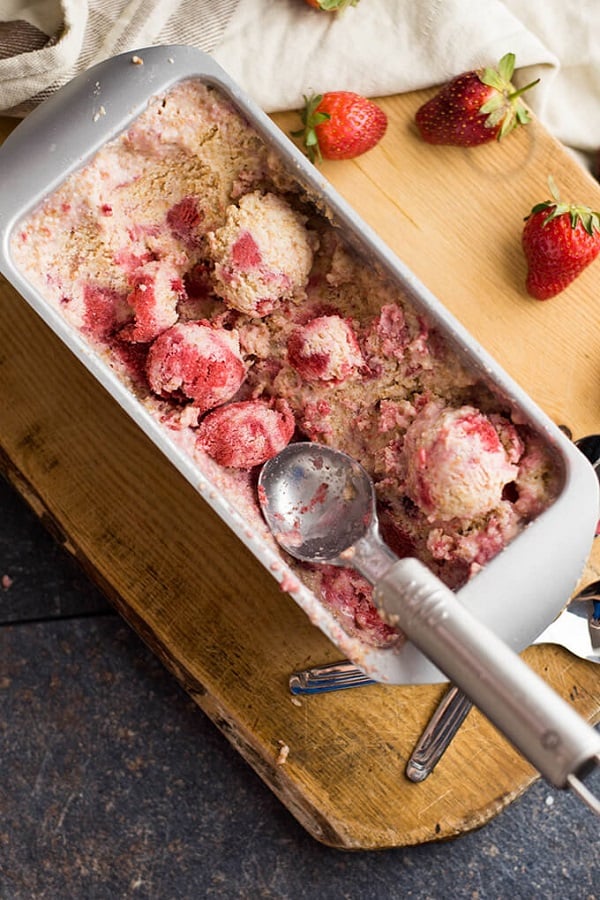 Strawberry Cheesecake Ice Cream Recipe
By: Give Recipe
Frosty Dessert Drinks
Everyone loves a frosty, sweet, dessert treat in the form of a drink. We have a bunch for you to try this summer! These icy refreshing drinks will help you stay cool all summer long.
Whether you are sitting on your deck or relaxing under a shady tree we have something here for you to sip on!
From milkshakes to Mojitos you can make one or make them all! Drinks full of berries, blueberry sippers to raspberry ice!
Maybe a little Italian flavored strawberry slushie! Any one of these would be perfect for a summer dinner party. In addition, you can whip these up in no time!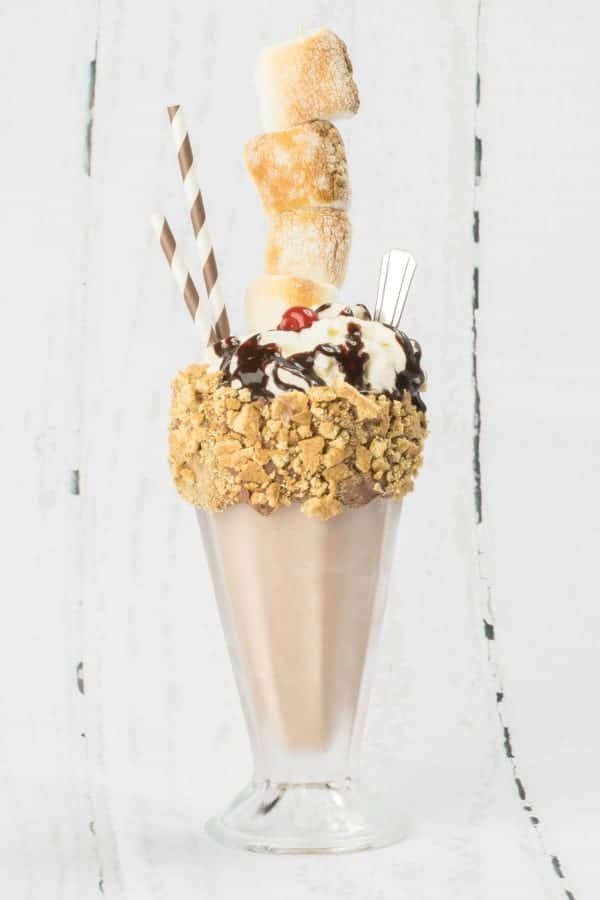 S'mores Milkshake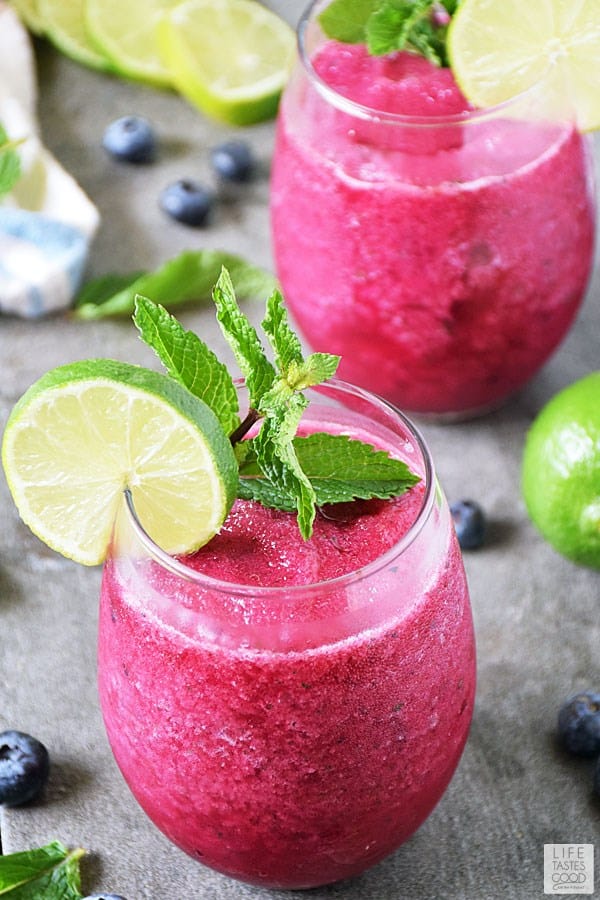 Frozen Blueberry Mojitos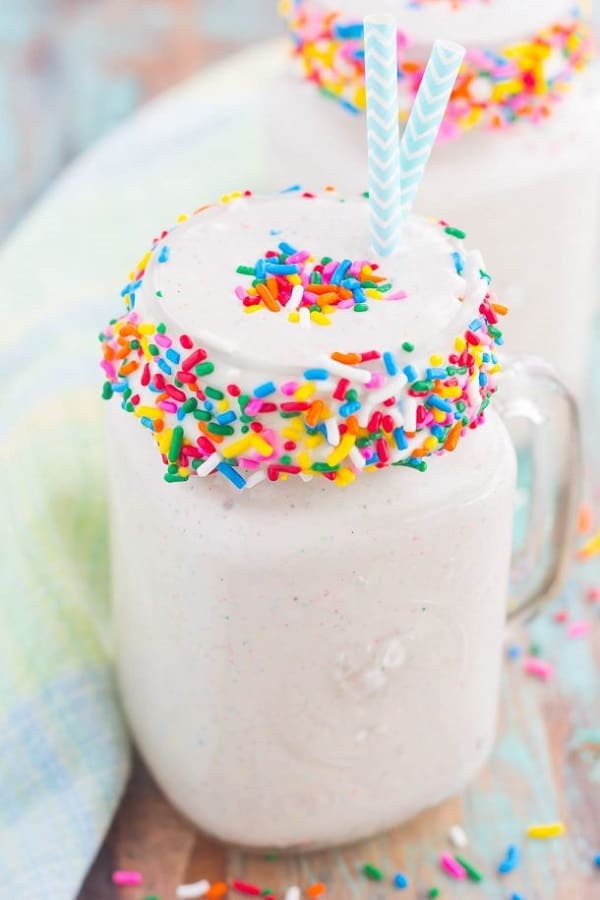 Funfetti Cake Batter Milkshake
By: Pumpkin 'n Spice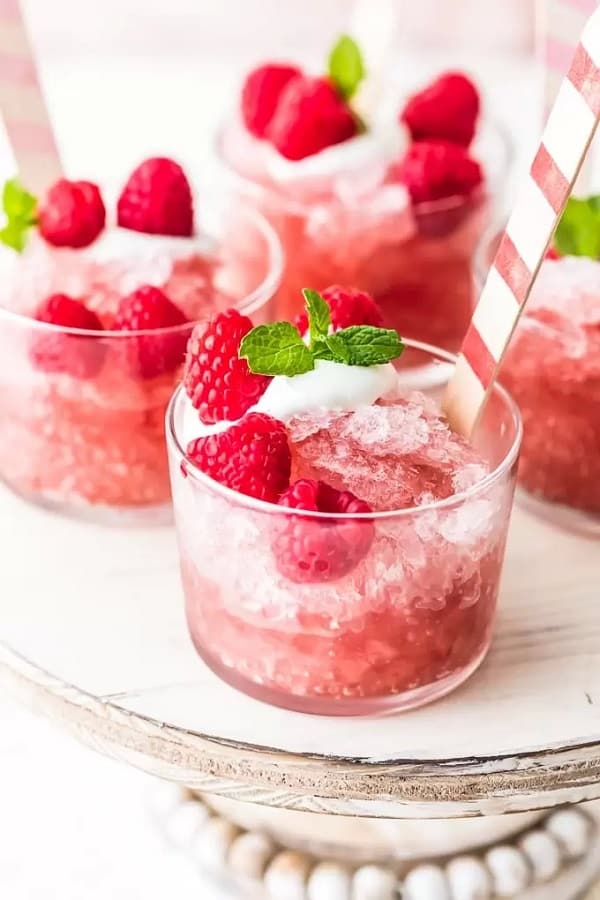 Raspberry Rosé Granita Recipe
By: The Cookie Rookie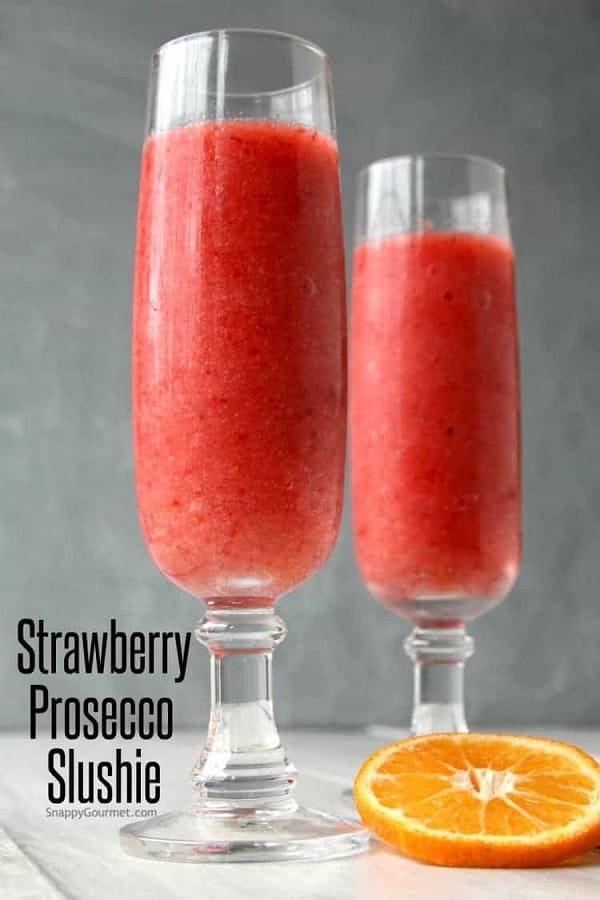 Strawberry Prosecco Slushie
By: Snappy Gourmet
Frozen Pies and Cakes
Homemade frozen pies and cake are easily made, and will thrill the taste buds of your family and friends! Not only are they beautiful to look at they are delicious too! Why get a store bought cake when you can serve up your own creation with ease!
You don't need to have a fancy machine or an ice cream maker! With just a few simple ingredients these wonderful, and yummy treats can be yours. Create a gorgeous ice cream cake, or a superlative frozen pie full of fruit!
Once you get a look at the great ideas we have for you here you will never want to buy another frozen treat again! Trust me; your freezer won't be full for long; these outstanding recipes will be gobbled up in no time!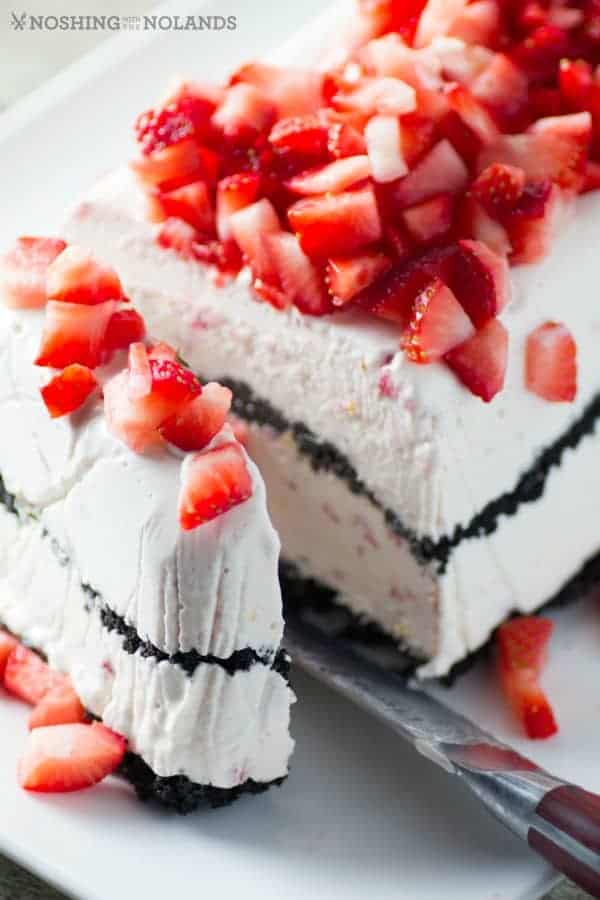 Frozen Strawberry Easy Dessert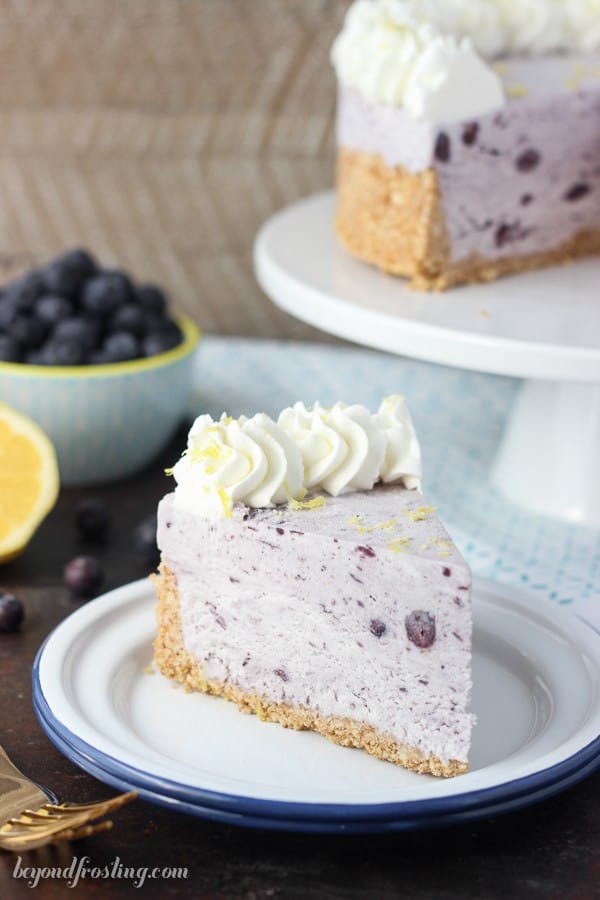 Easy No-Churn Blueberry Ice Cream Pie
By: Beyond Frosting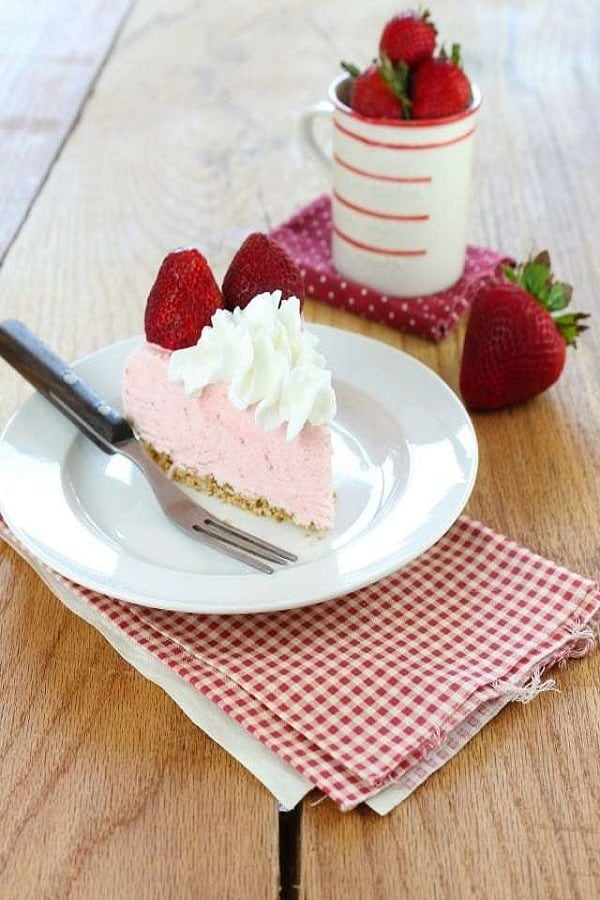 Strawberry Cheesecake Ice Cream Pie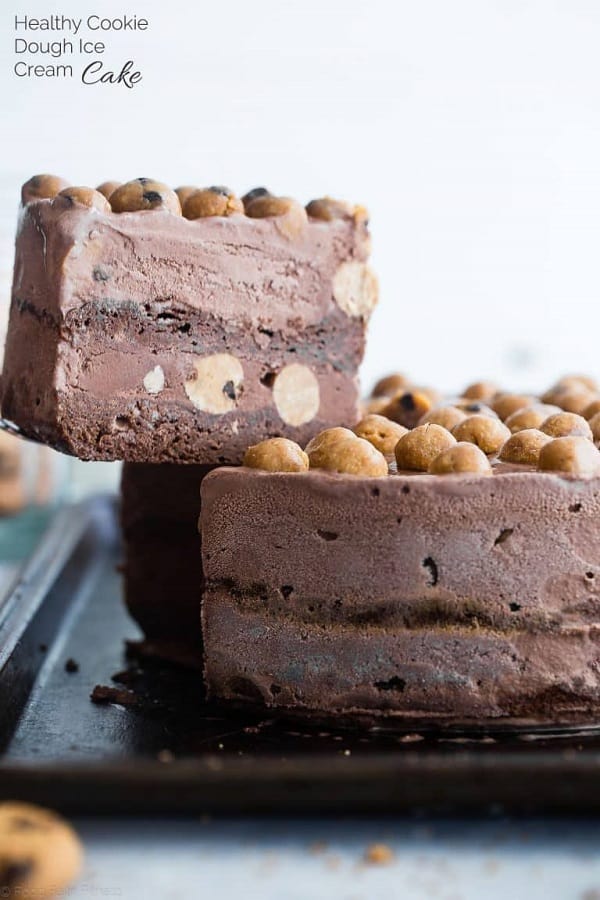 Chickpea Cookie Dough Homemade Ice Cream Cake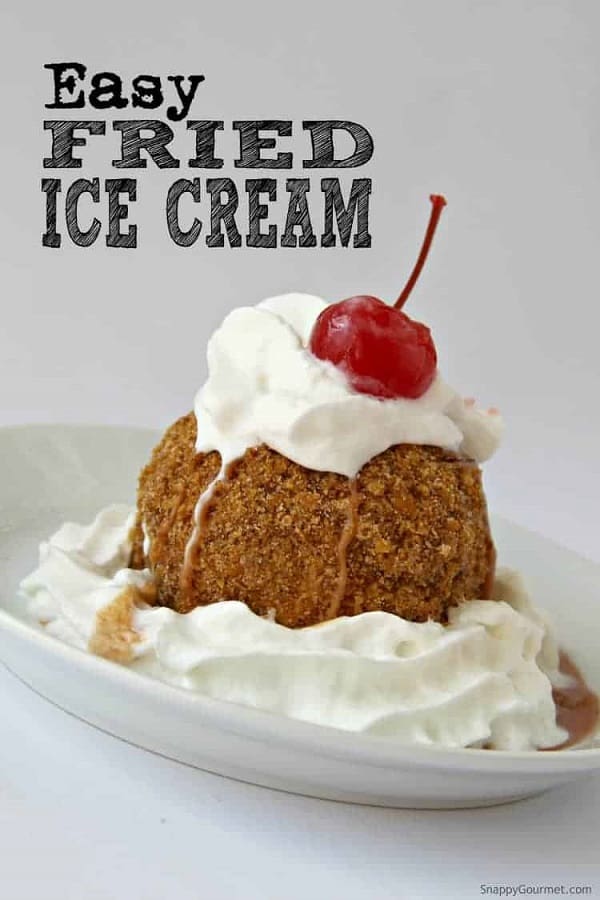 Easy Fried Ice Cream (without frying)
By: Snappy Gourmet
Popsicles
In this collection of 21 Awesome Frozen Desserts we have included popsicles too! As a kid I was crazy for popsicles, or ice pops! It didn't matter what kind or what flavor.
Even today I find myself reaching for an icy cool popsicle treat on a hot day. Not only does it help cool you down it, for me it brings back all those great memories of summers past!
I remember my mom making popsicles for us when I was growing up. The ones we had were usually very simple, made from fruit juice or even Kool-Aid.
As I have grown up I have found that my taste for popsicles has become just a little more refined. Don't get me wrong I still love them as much as ever; I just realize that there is so much more you can do to a homemade popsicle!
Simply by adding fruit for example bumps the taste up. The best popsicles are the ones you make, with love and care. Your family, and especially your kids will love them! Start making wonderful memories for your children (adults too!) with these special ice treats!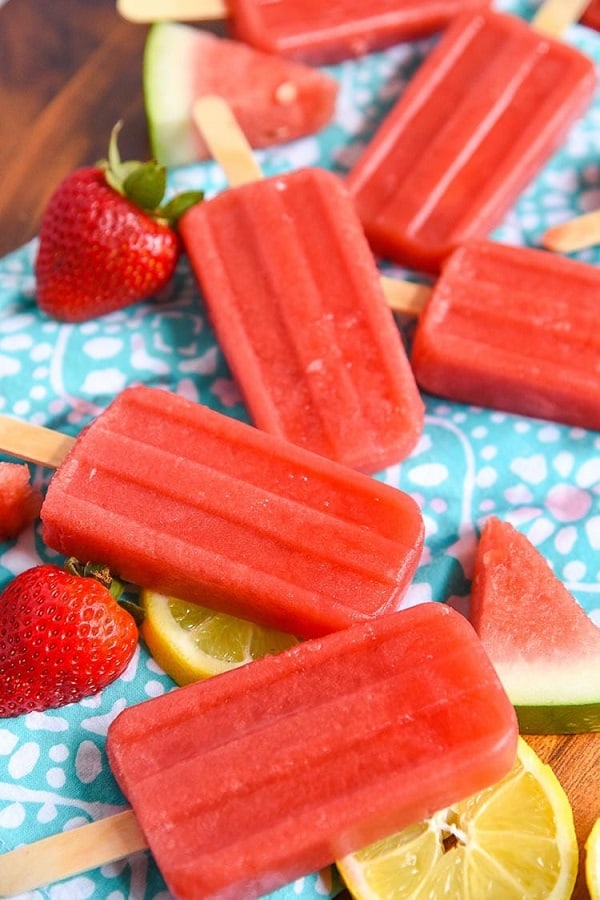 Strawberry Watermelon Popsicles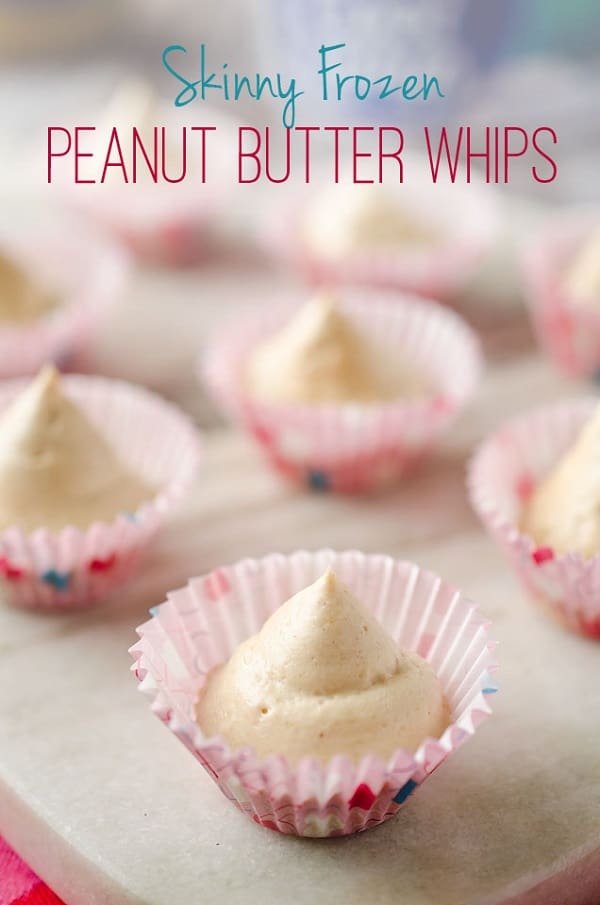 Skinny Frozen Peanut Butter Whips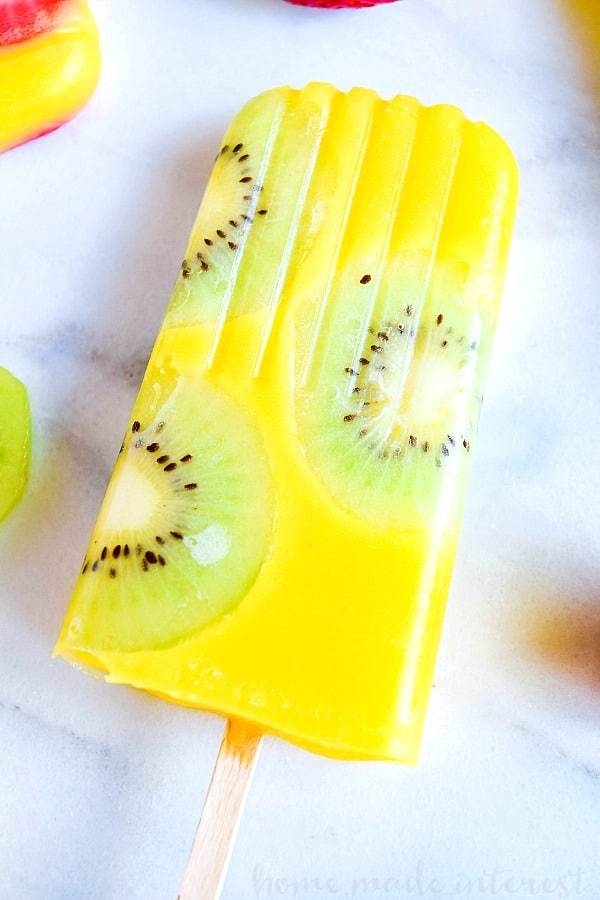 All Natural Mango Popsicles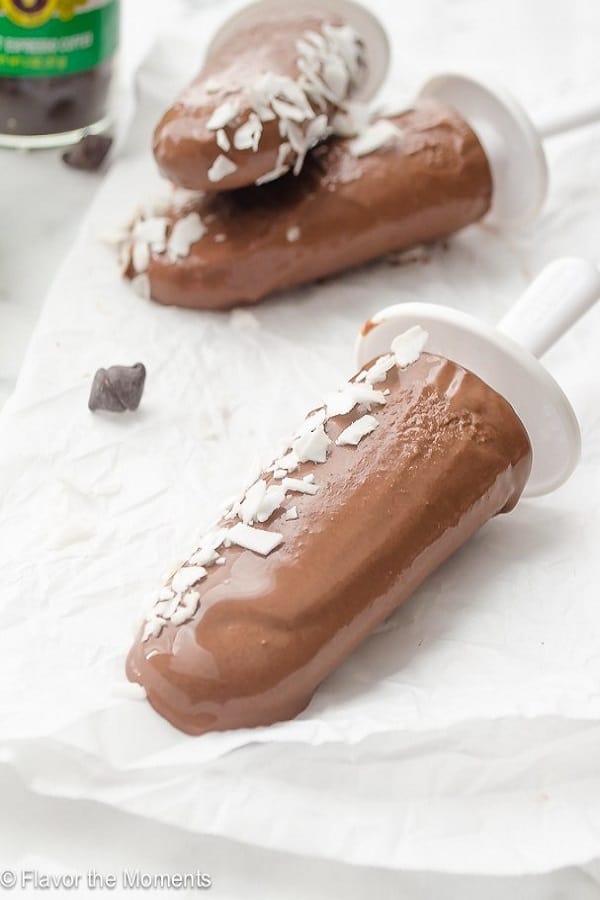 Coconut Mocha Fudgesicles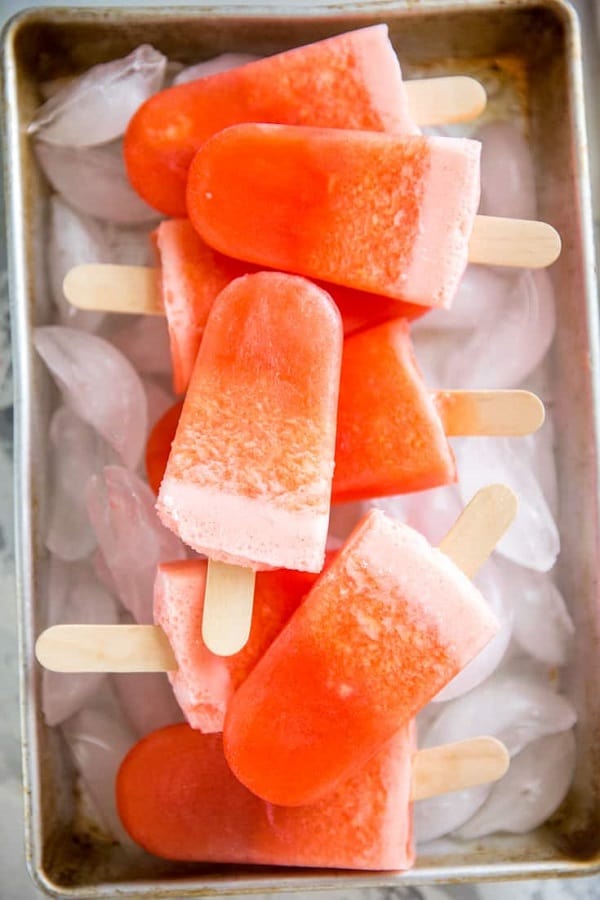 Rum Punch Popsicles