Summer is the time for some great dishes. Some are classics that we pull out from year to year but it is always nice to add to that list. I am excited to show you 45 Awesome Summer Recipes that we have dug up from some trusted sites! I have divided them into four categories for you, Meat, Seafood, Vegetarian and Dessert.
These great recipes will take you from mains, to sides, to salads, grilling and right to dessert! Dishes that you can enjoy all summer long!! If you need a potluck, or a recipe for a picnic there are also ones for you. Plus, easy weeknight meals and more. Let's dive in!!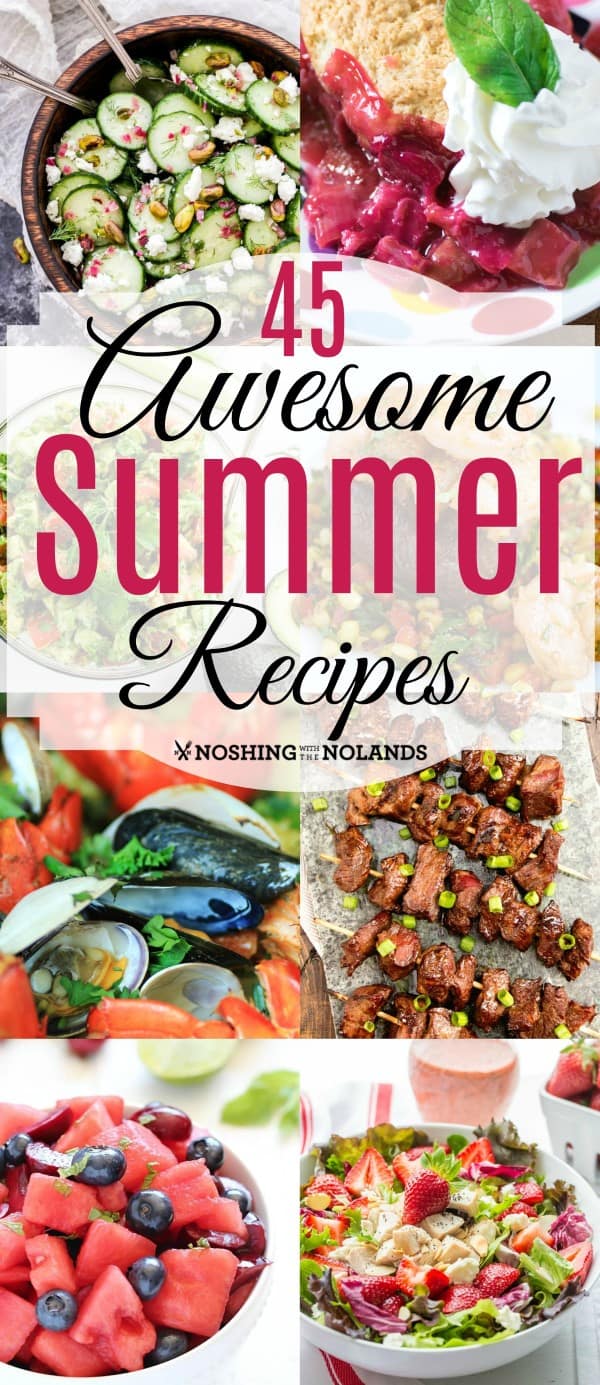 MEAT
Cheeseburger Burrito by Noshing With The Nolands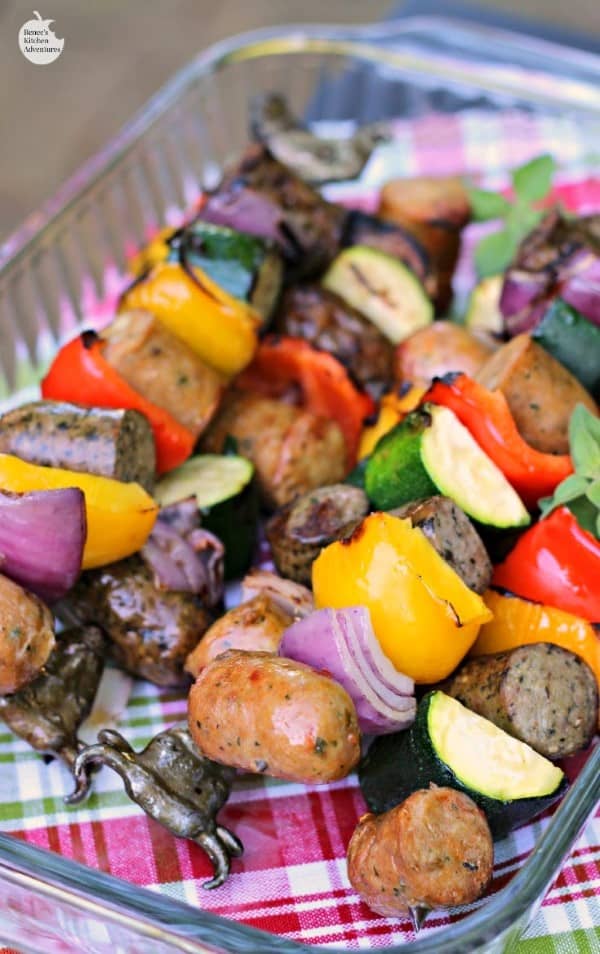 Easy Grilled Chicken Sausage and Pepper Kabobs by Renee's Kitchen Adventures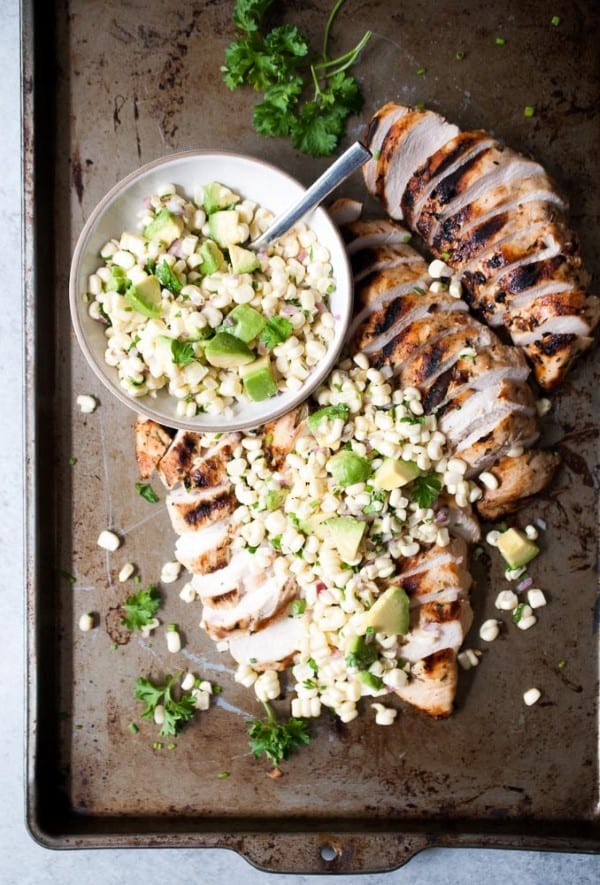 Herb Grilled Chicken w/ Fresh Corn Salsa by Life is but a Dish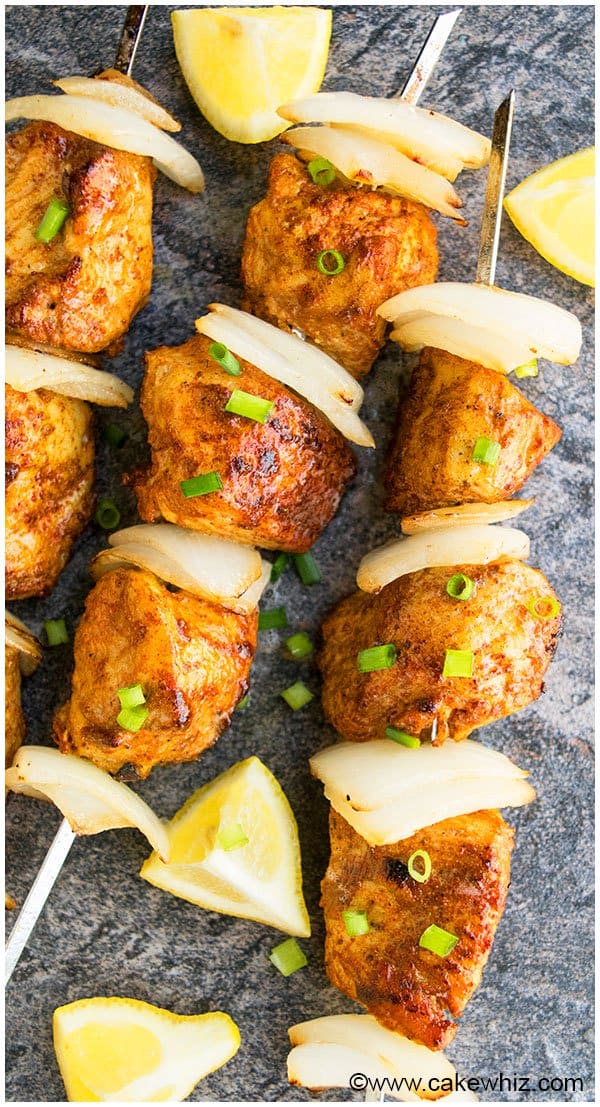 Chicken Shish Kabob Recipe by Cake Whiz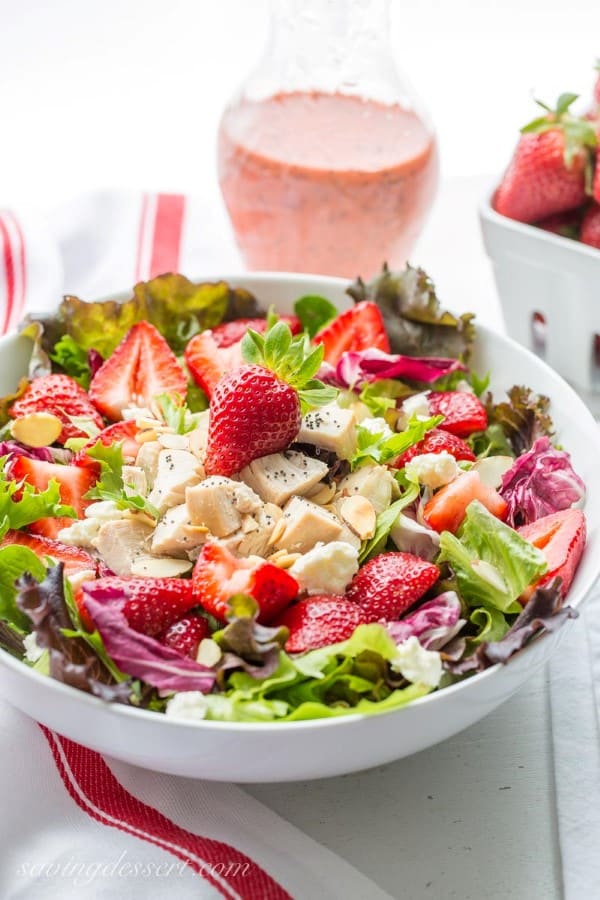 Strawberry Salad with Chicken and Poppy Seed Dressing by Saving Room for Dessert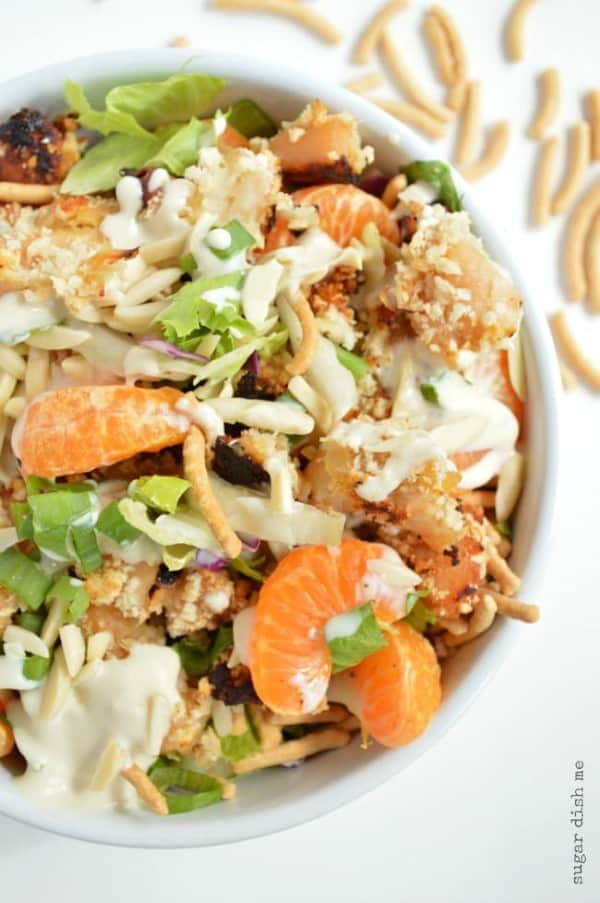 Asian Chicken Crunch Salad by Sugar Dish Me
Asian Steak Kabobs by Julie's Eats and Treats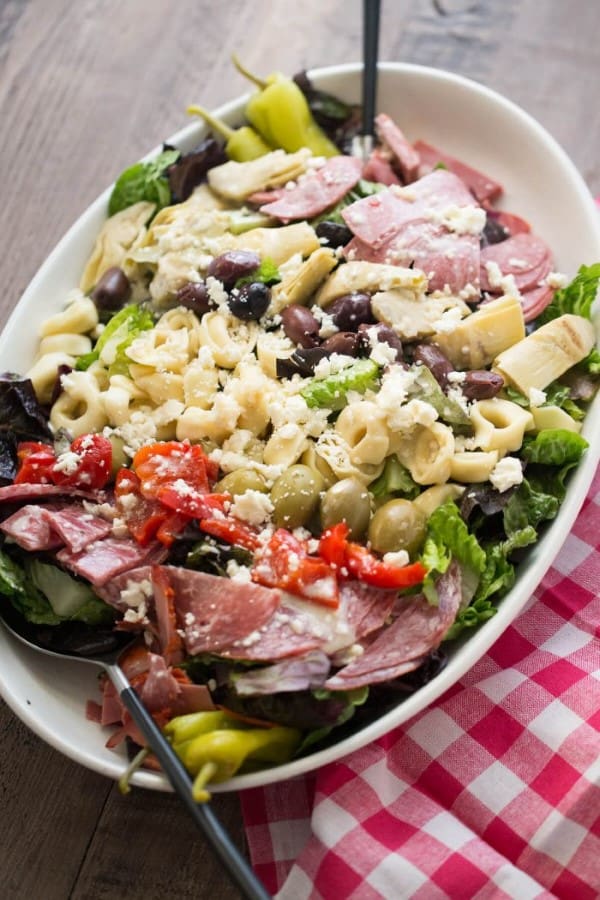 Italian Chopped Salad with Tortellini by Lemons for Lulu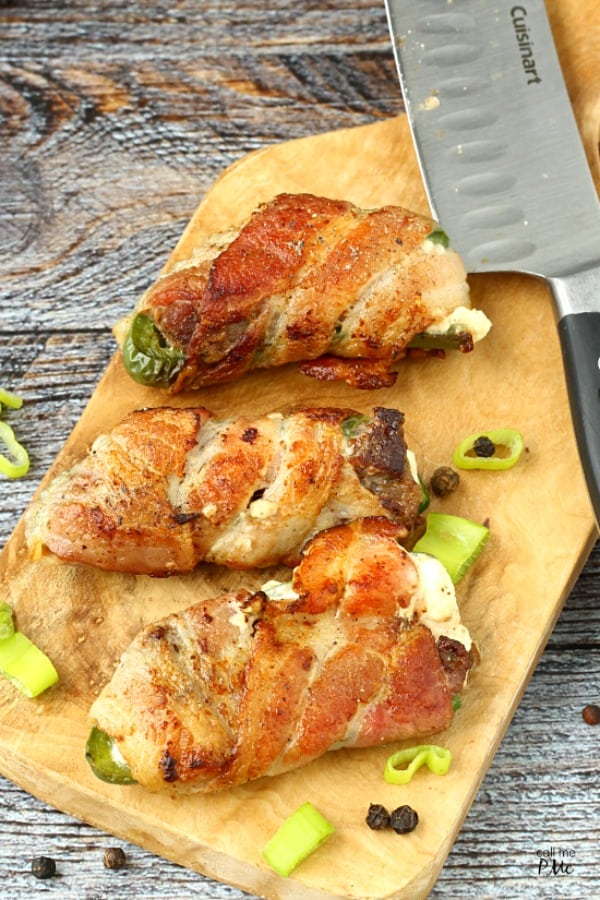 Steak Stuffed Jalapenos by Call Me PMC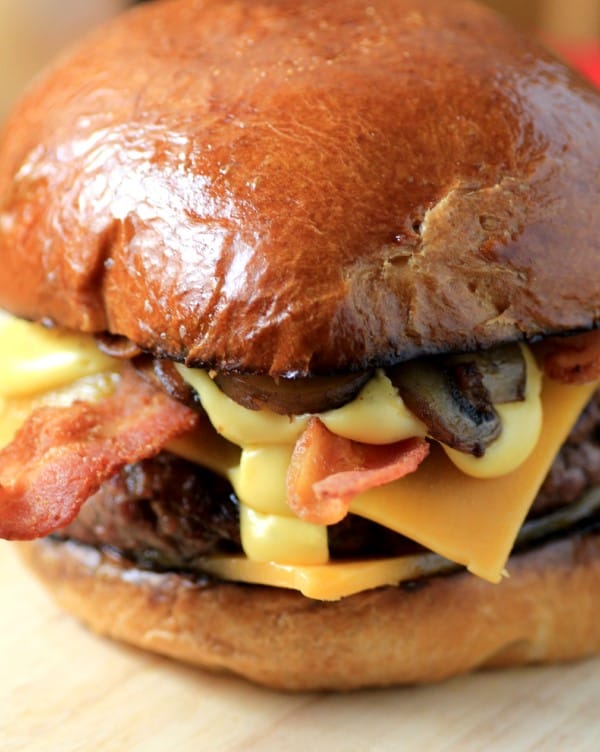 Wendy's Copycat Bacon Portabella Mushroom Melt by Noshing With The Nolands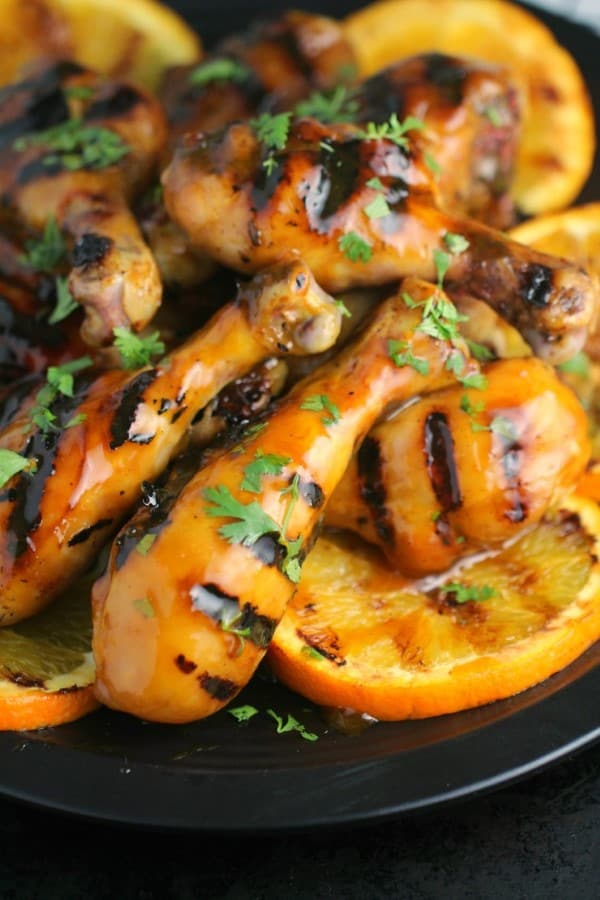 Orange Glazed BBQ Chicken Drumsticks by Frugal Mom Eh!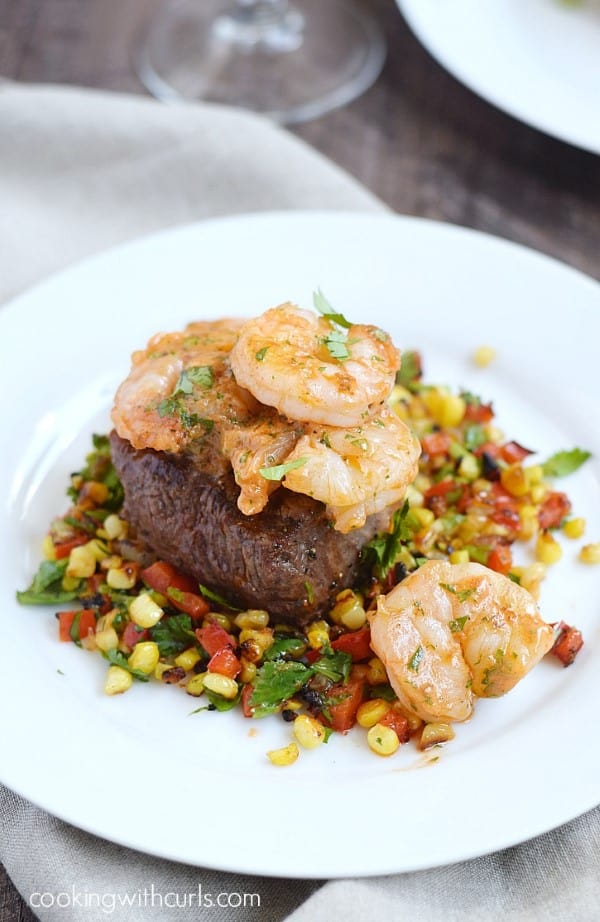 Beef Tenderloin with Tomato Butter Shrimp and Grilled Corn Relish by Cooking With Curls
SEAFOOD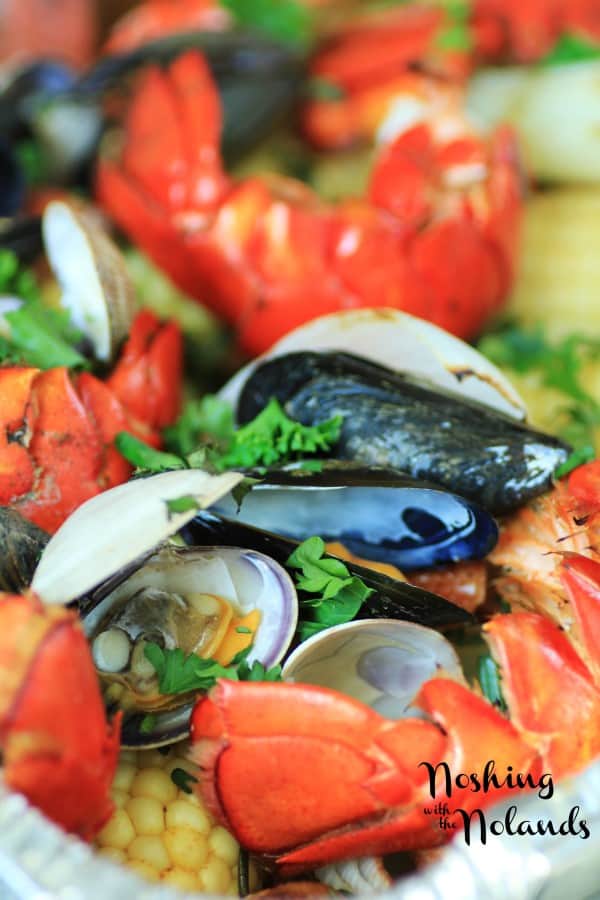 Backyard Clambake on Your Grill by Noshing With The Nolands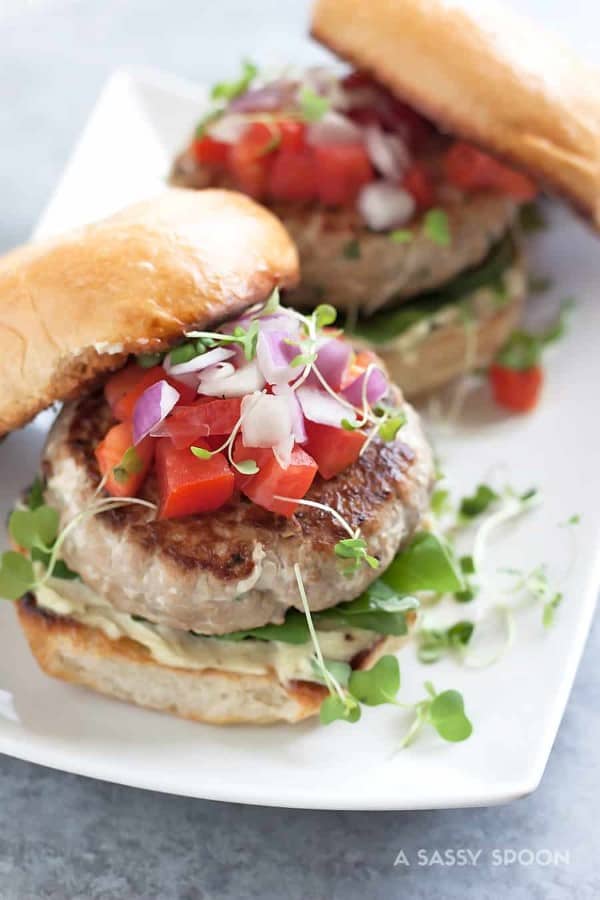 Spicy Tuna Steak Burger with Wasabi Mayo by A Sassy Spoon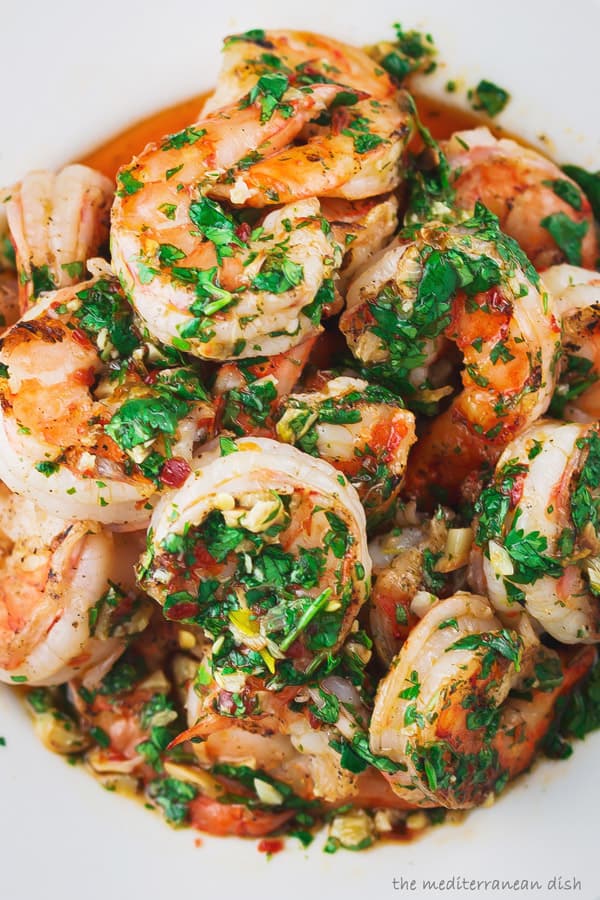 Grilled Shrimp Recipe with Roasted Garlic-Cilantro Sauce by The Mediterranean Dish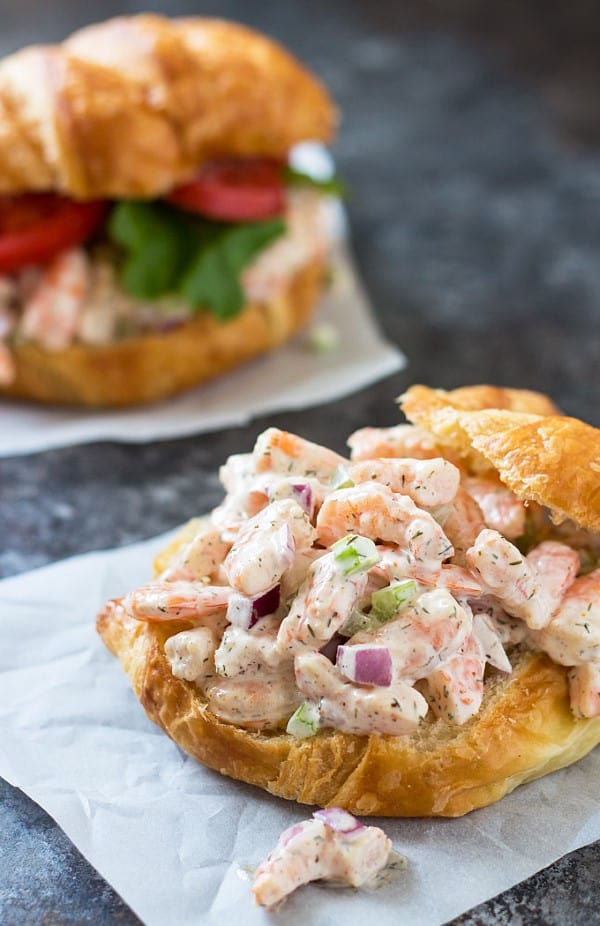 Shrimp Salad by The Blond Cook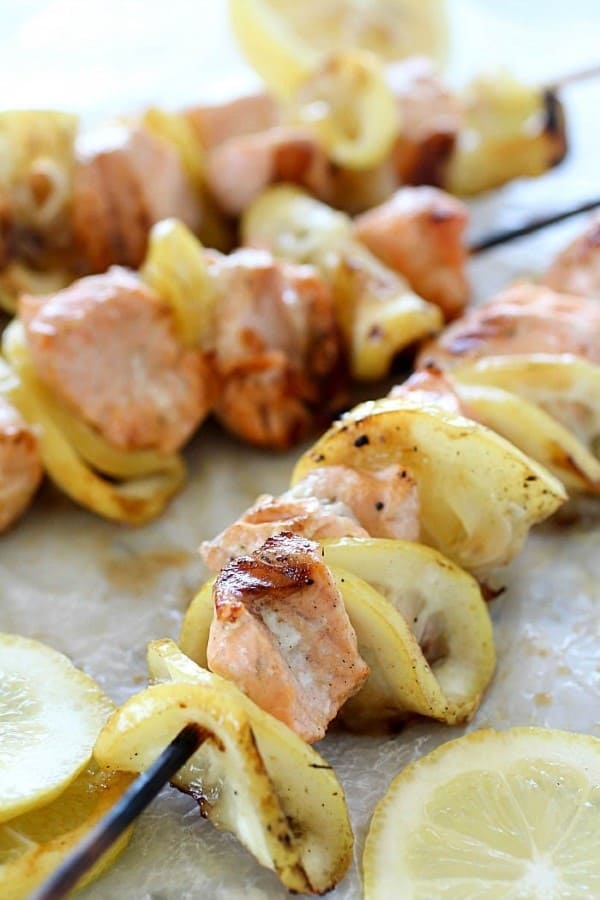 Grilled Lemon Salmon Skewers by Yummy Healthy Easy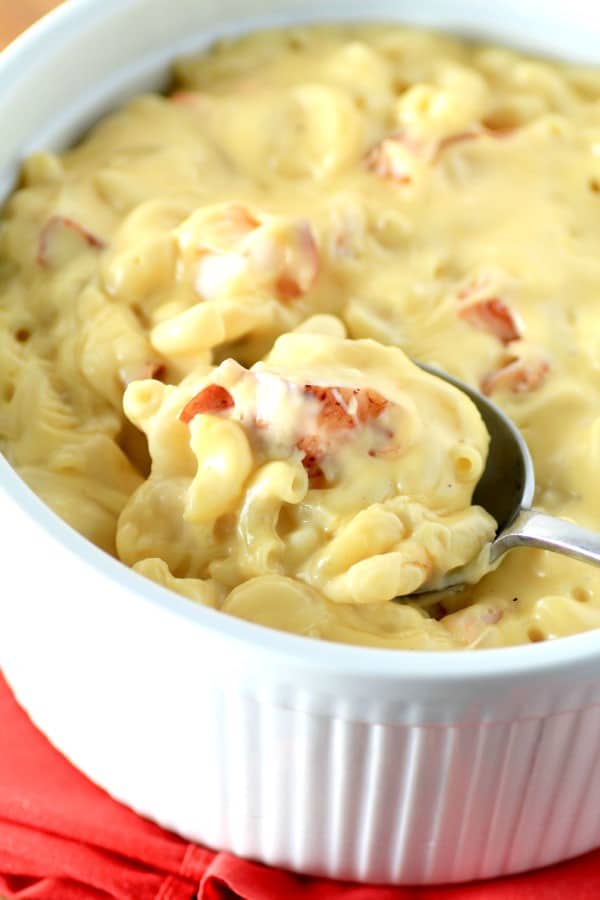 Stovetop Lobster Macaroni and Cheese by Noshing With The Nolands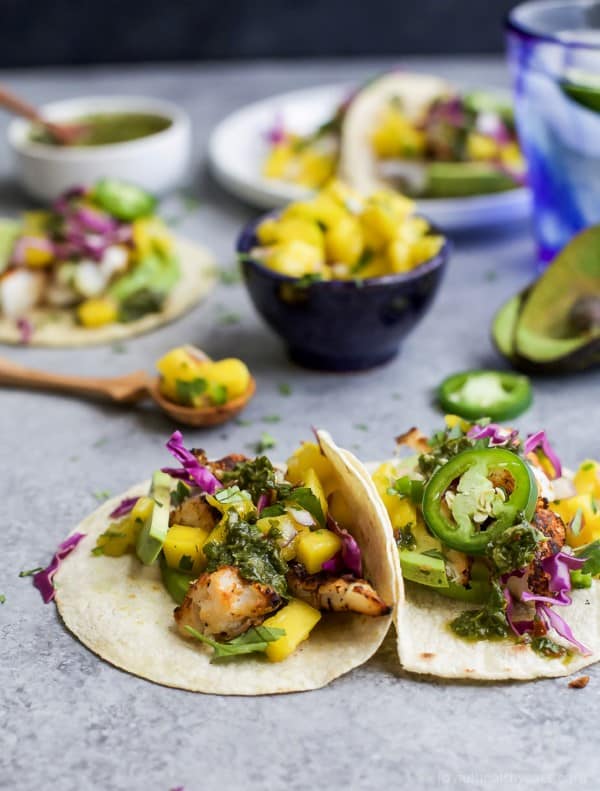 Grilled Fish Tacos with Fresh Mango Salsa by Joyful Healthy Eats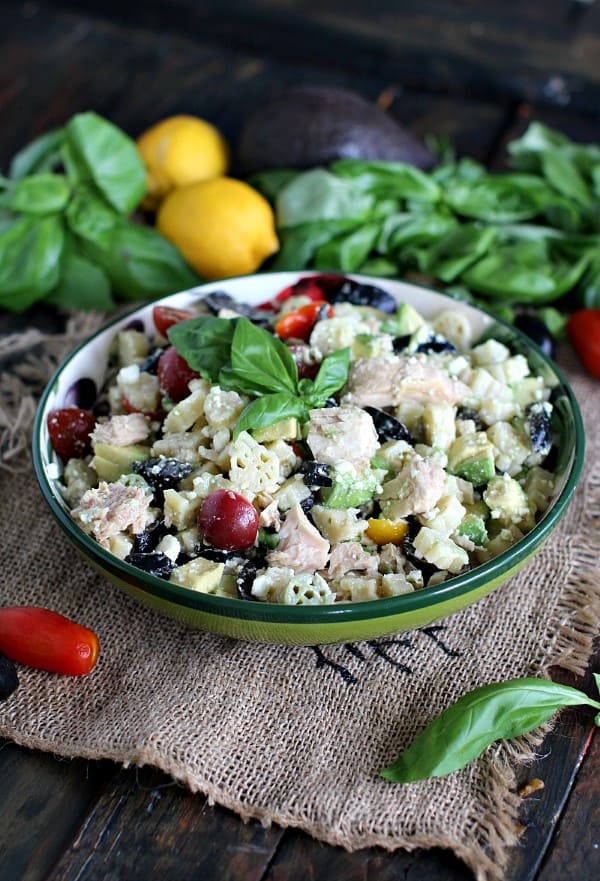 Greek Tuna Pasta Salad by Peas and Peonies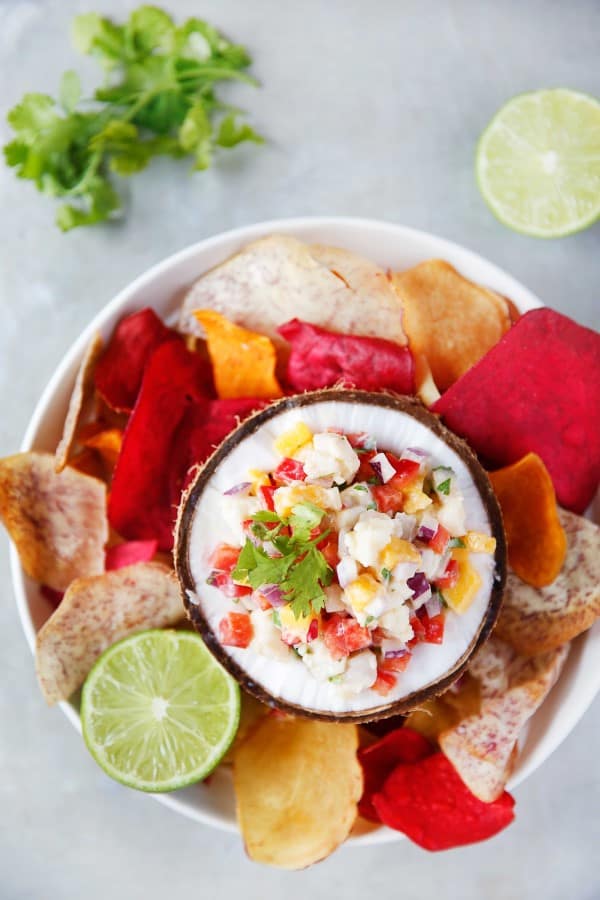 Coconut Curry Cerviche by Lexi's Clean Kitchen
VEGETARIAN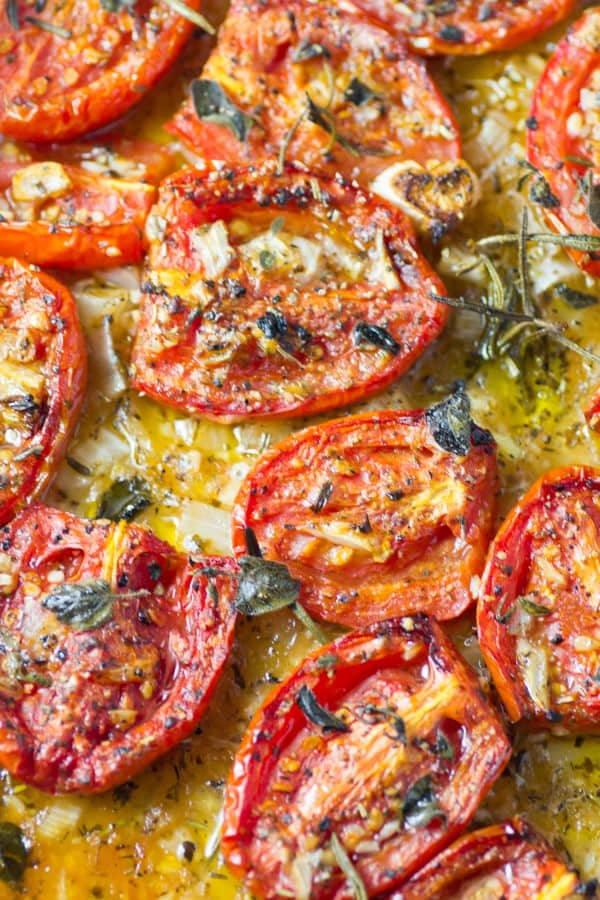 Italian Roasted Tomatoes by Noshing With The Nolands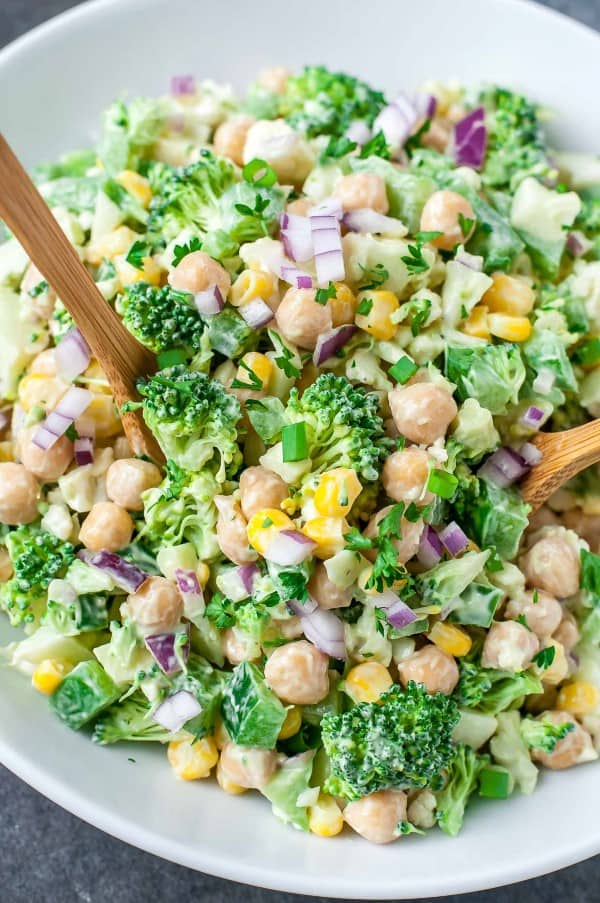 Chopped Broccoli Cauliflower Salad with Creamy Avocado Dressing by Peas and Crayons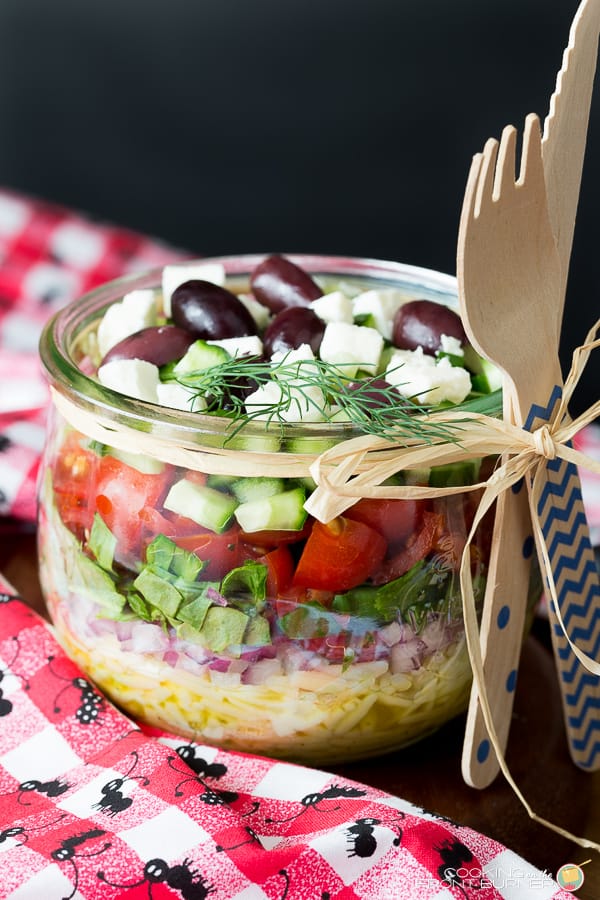 Greek Orzo Summer Salad by Cooking on the Front Burner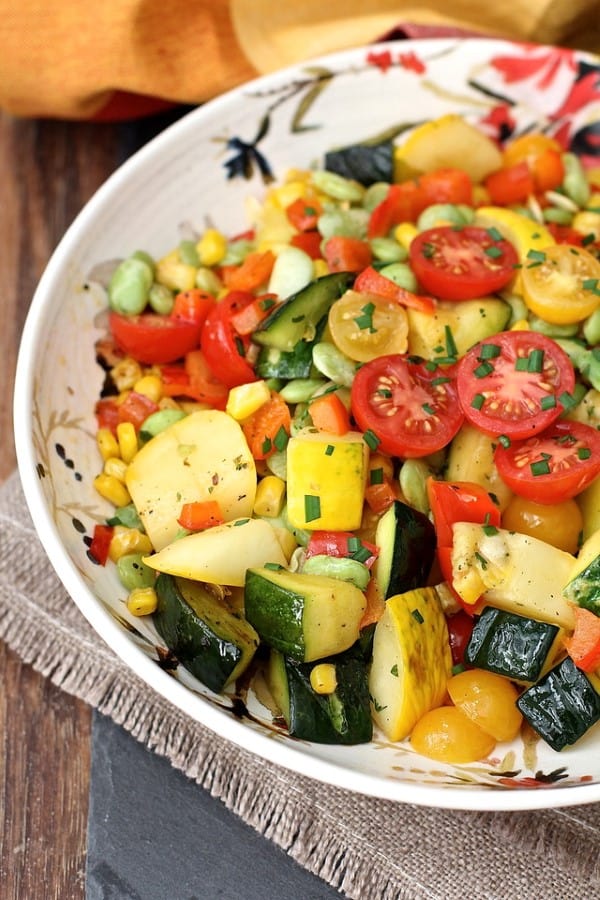 Summer Squash Succotash by Karen's Kitchen Stories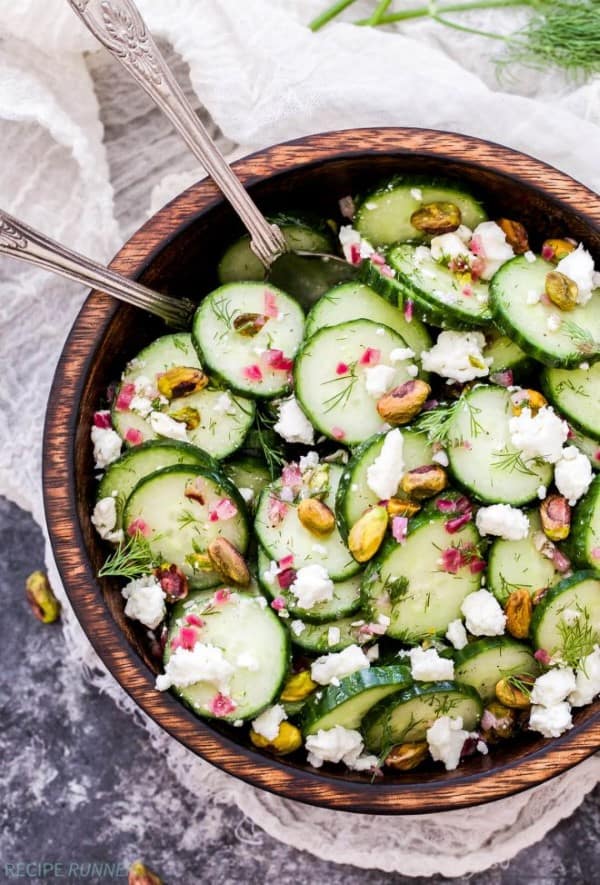 Cucumber, Dill, Feta and Pistachio Salad by Spoonful of Flavor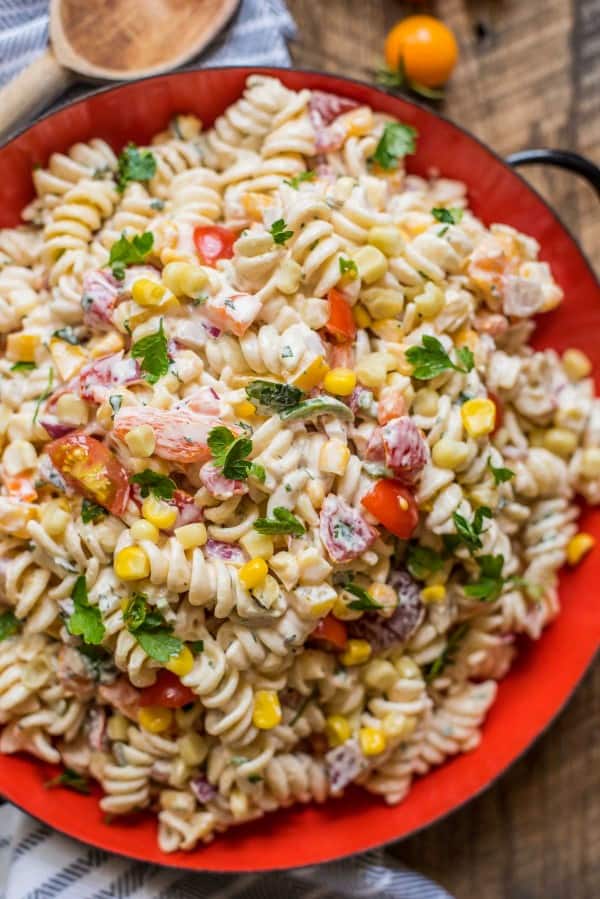 Southwest Pasta Salad by NeighborFood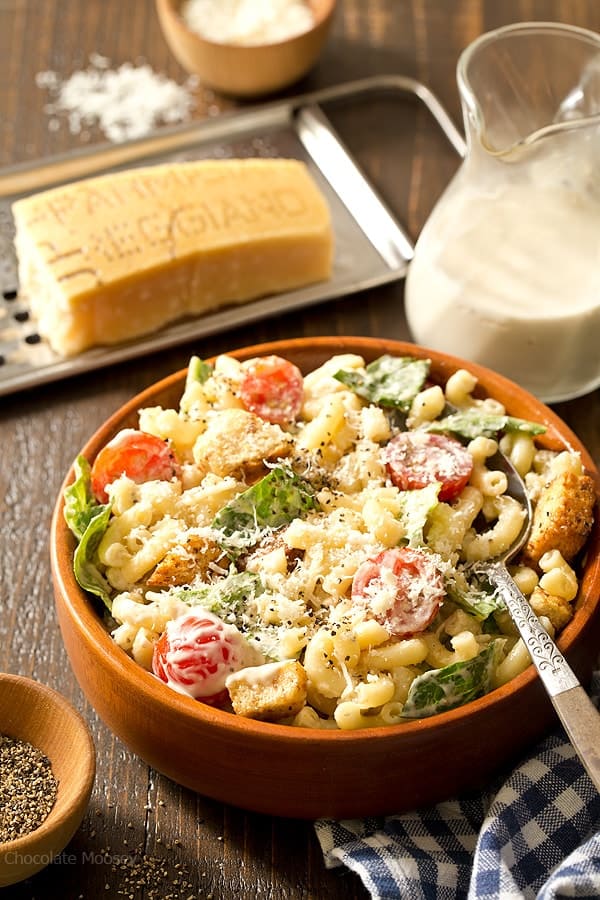 Caesar Macaroni Salad by Chocolate Moosey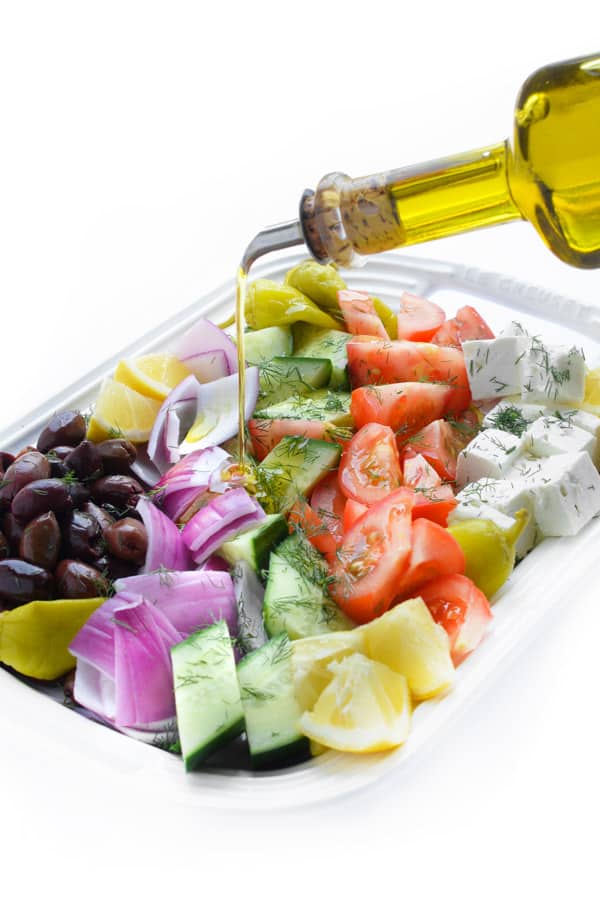 Greek Village Salad by The Lemon Bowl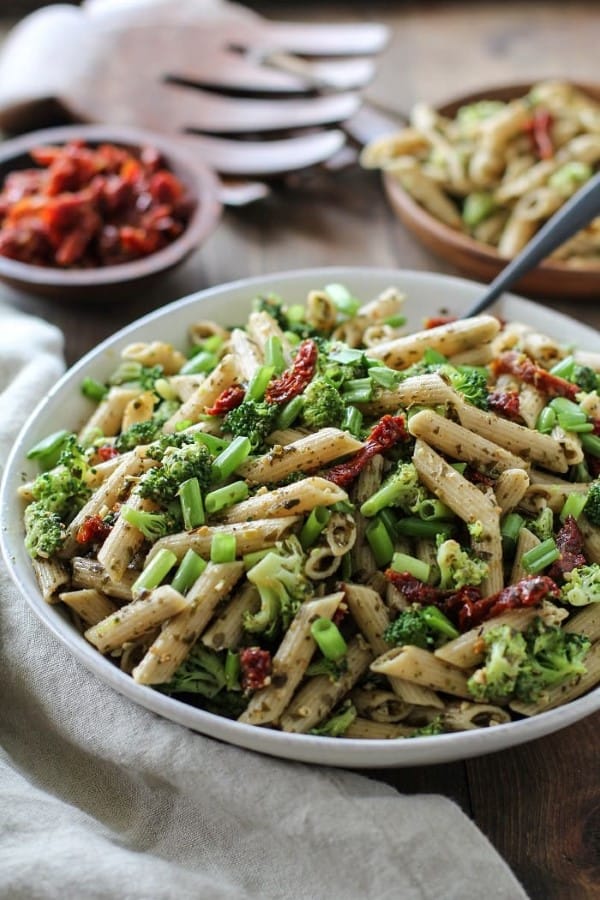 Kale Pesto Salad with Sun-Dried Tomato and Broccoli by The Roasted Root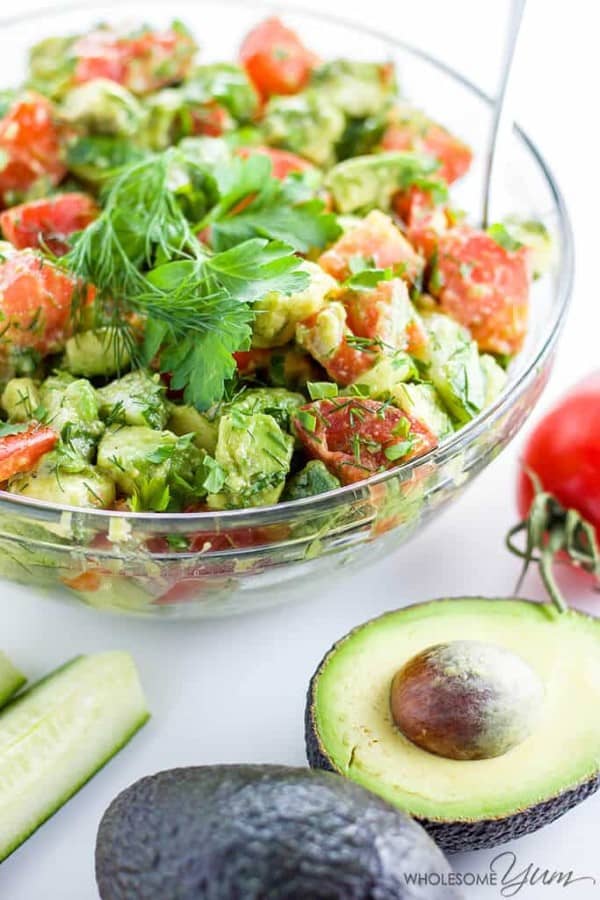 Cucumber Tomato Avocado Salad (Paleo, Low Carb) by Wholesome Yum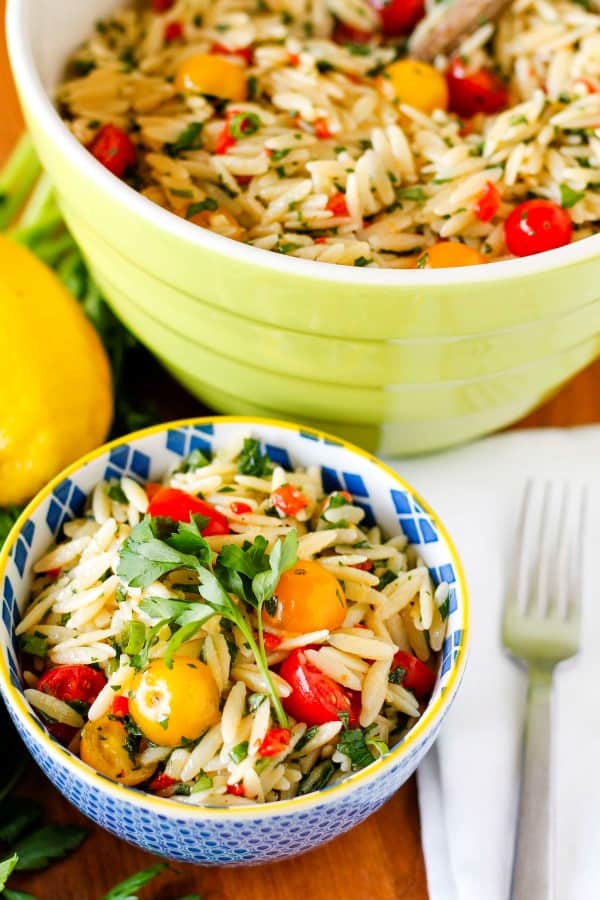 Lemony Basil Orzo Pasta Salad by Unsophisticook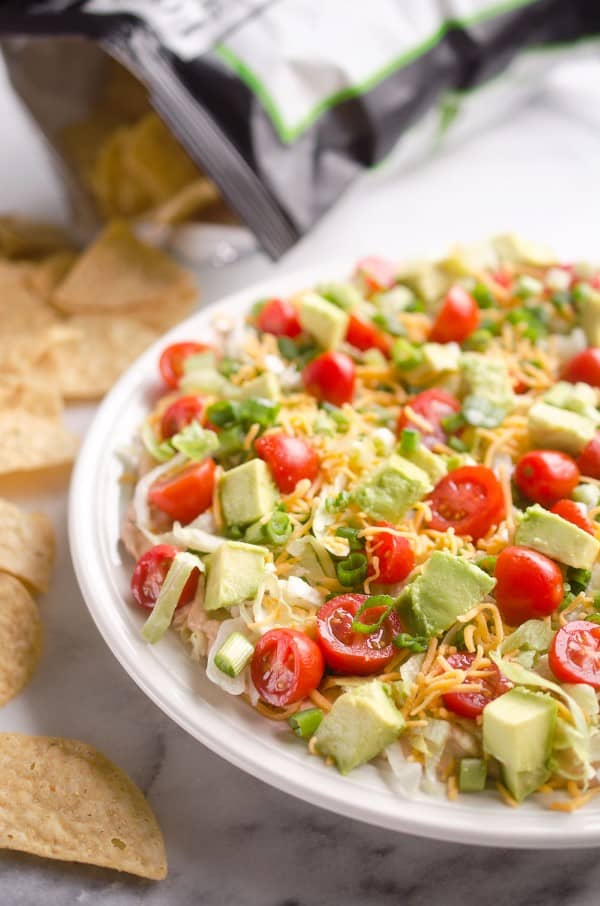 Skinny Taco Dip by The Creative Bite
DESSERT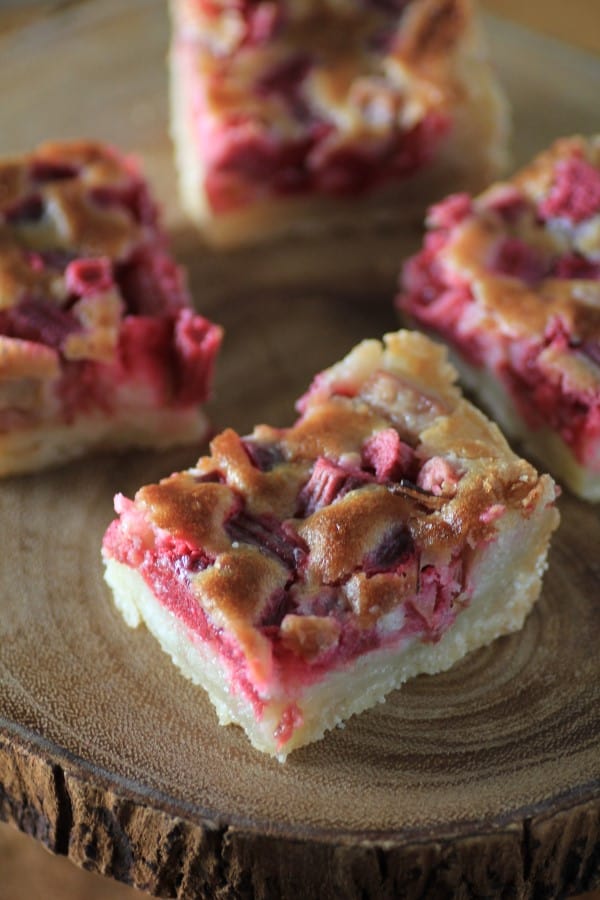 Rhubarb Dream Bars by Noshing With The Nolands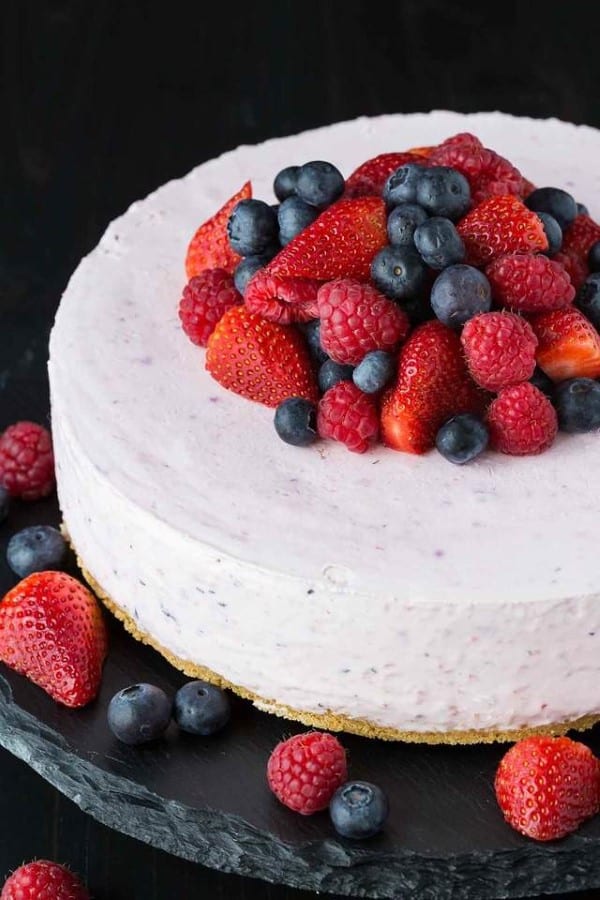 No Bake Berry Cheesecake by Baked by an Introvert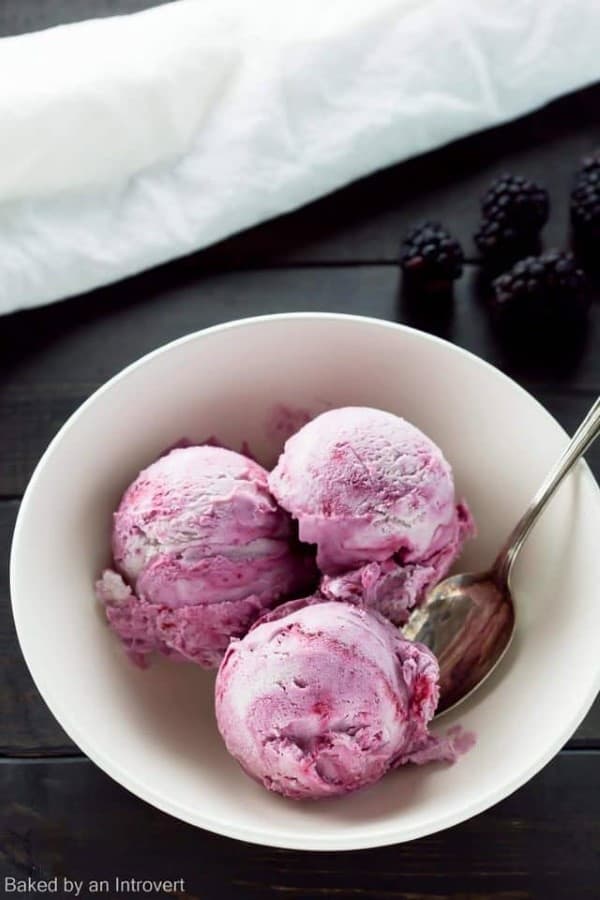 Fresh Blackberry Ice Cream by Baked by an Introvert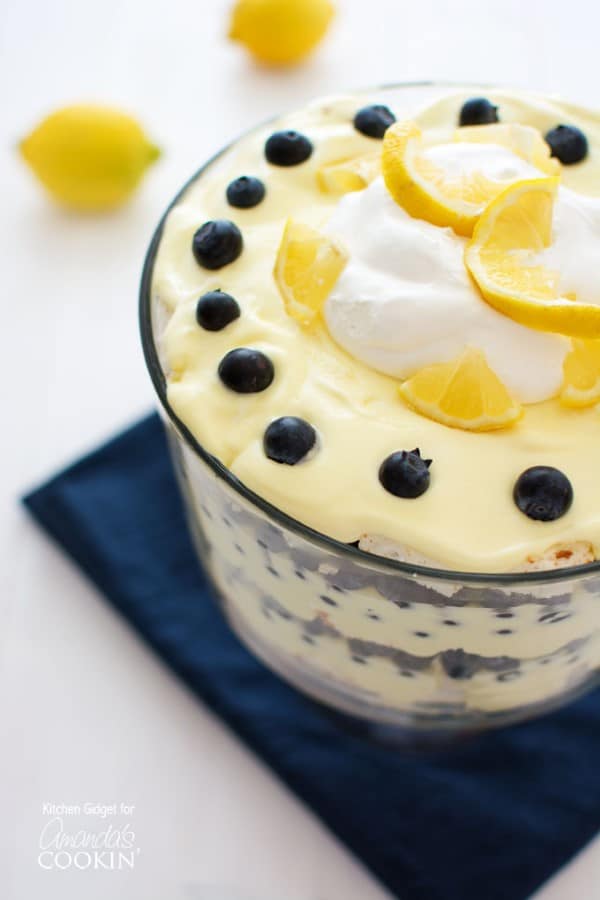 Lemon Blueberry Trifle by Amanda's Cookin'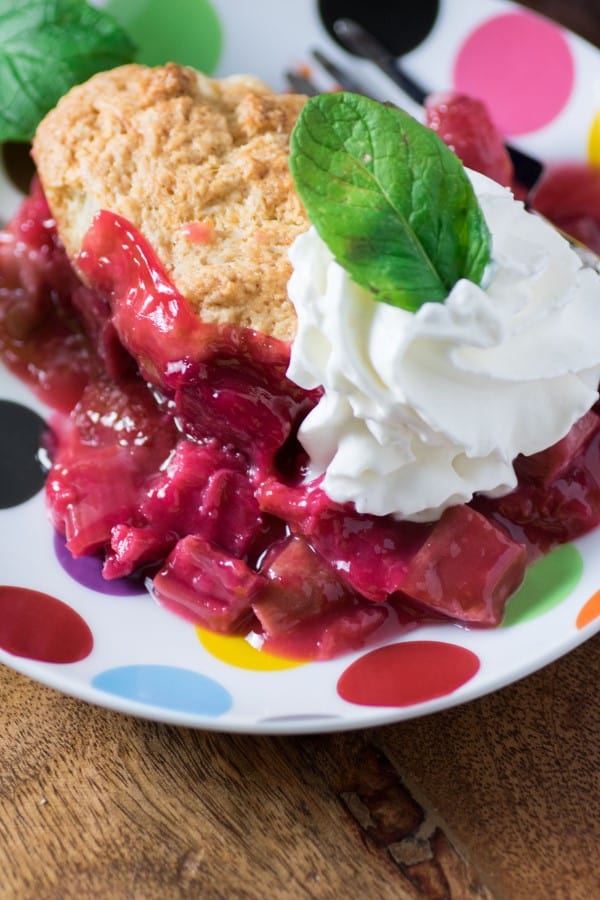 Strawberry Rhubarb Cobbler by Noshing With The Nolands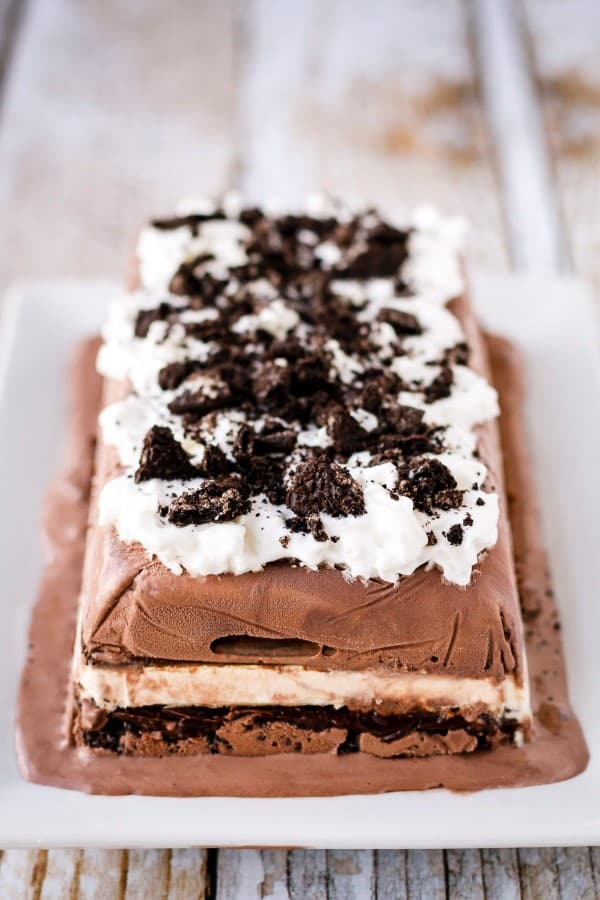 Easiest Ever No Bake Ice Cream Cake Recipe by Unsophisticook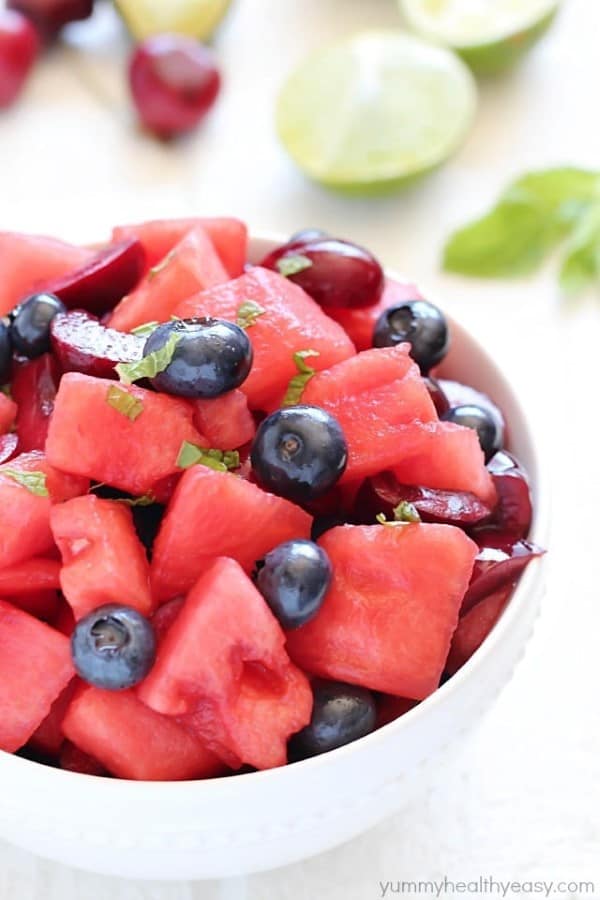 Watermelon Fruit Salad by Yummy Healthy Easy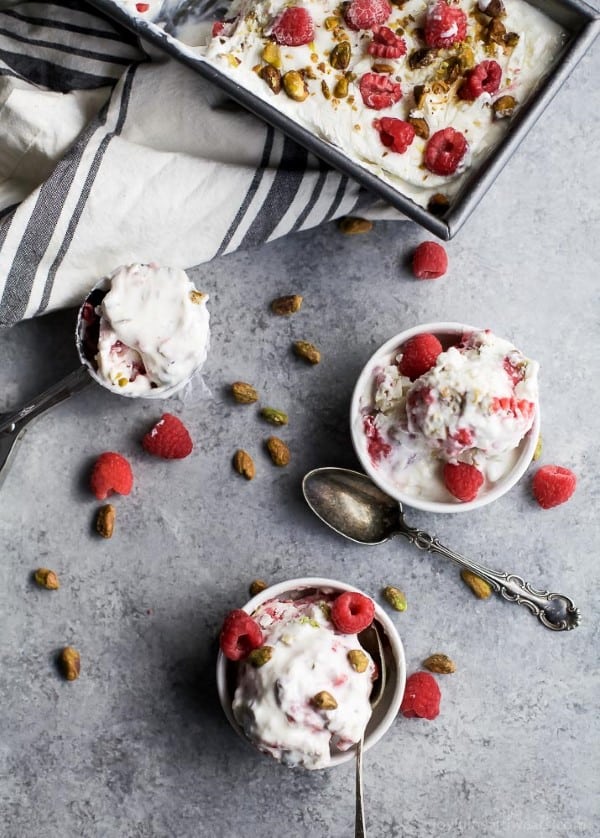 Healthy 5 Minute Pistachio Rasberry Frozen Yogurt by Joyful Healthy Eats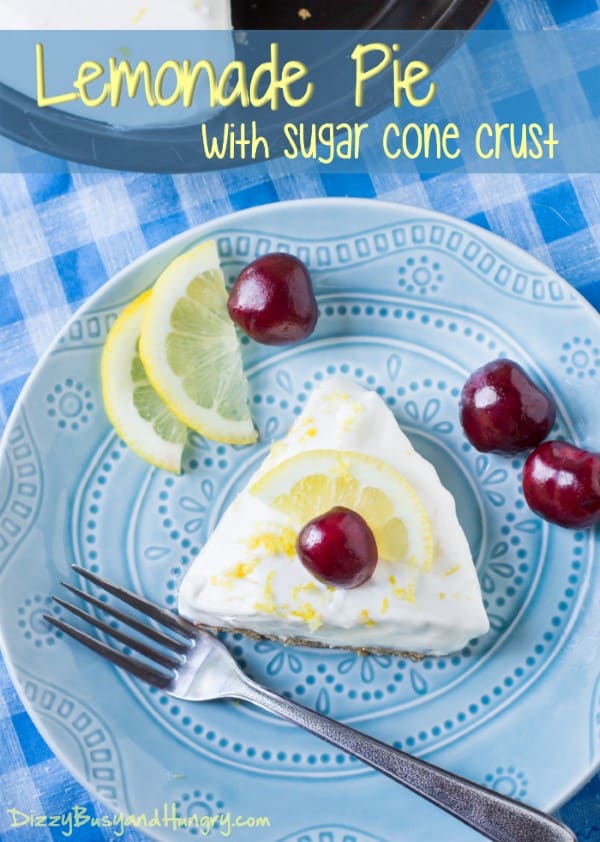 Lemonade Pie with Sugar Cone Crust by Dizzy Busy and Hungry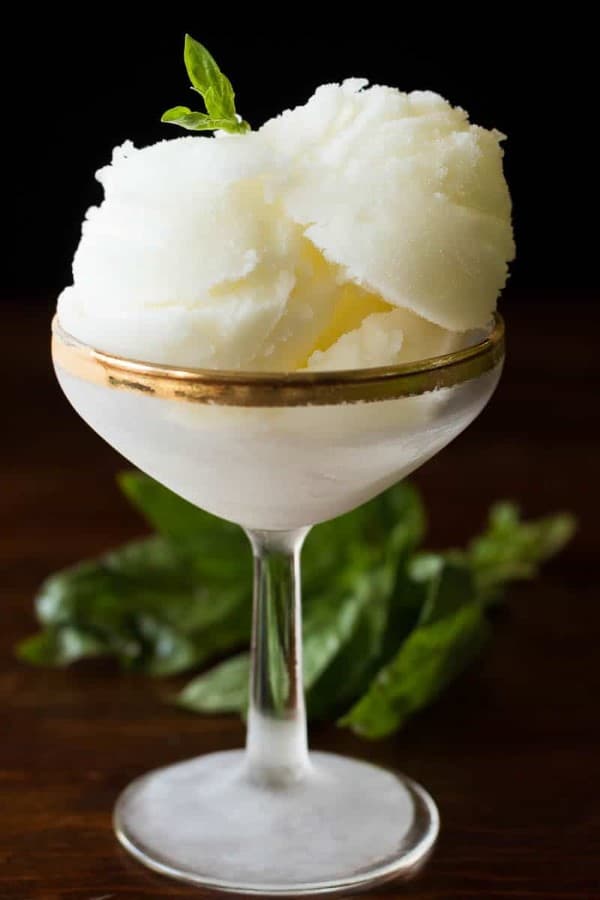 Lemon Sorbet by Recipe for Perfection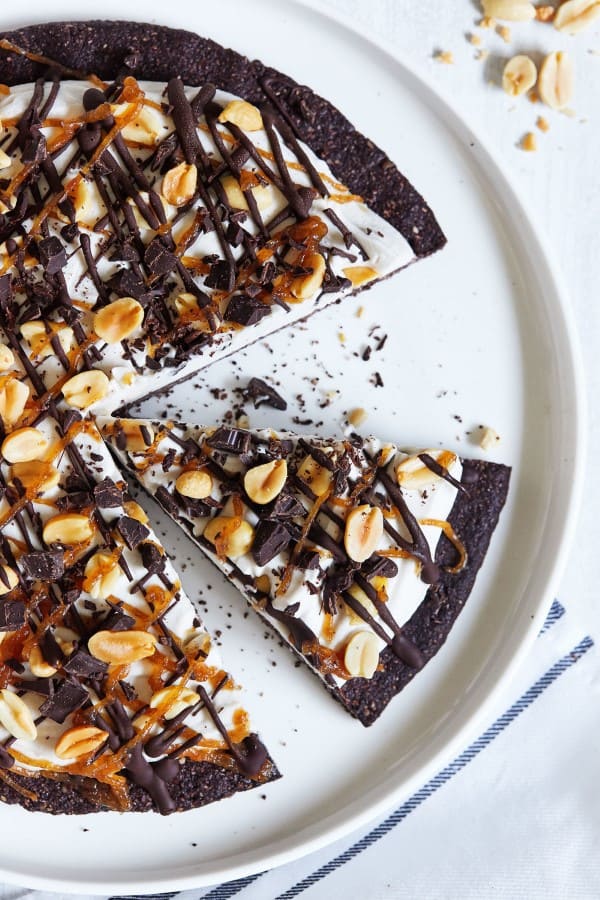 Chocolate Caramel Ice Cream Pizza by Natural Girl Modern World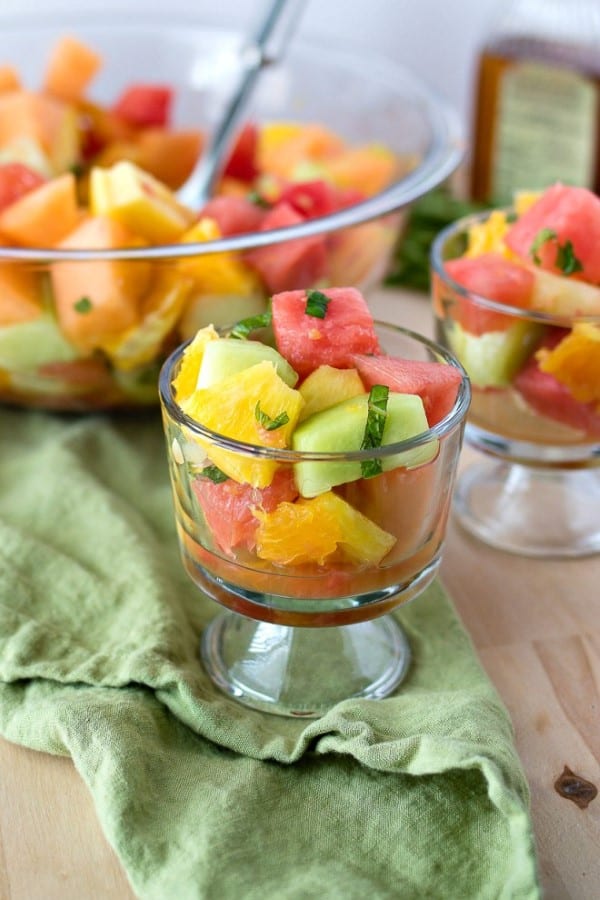 Pineapple & Melon Fruit Salad with Citrus Mint Dressing by Certified Pastry Aficionado