Easy Peanut Butter Fudge
Wanting to make some goodies for the holiday season? I have loved making Easy Peanut Butter Fudge for decades. This was a treat I adored making as a kid. Easy Peanut Butter Fudge is not intimidating like some fudge recipes are.
Besides chocolate fudge, peanut butter fudge is my favorite made with either creamy peanut butter or crunchy peanut butter. Sooooo good!! This fudge has turned out perfectly every time I have made it.
Homemade gifts are also always appreciated, so I love making up some chocolates and other confections besides cookies for the holidays. So many people look forward to my treat boxes each year.
You don't want to make difficult recipes though that are time-consuming so this is a great simple treat to make. Also try our Easy Oreo Pumpkin Pie Spice Fudge, so good!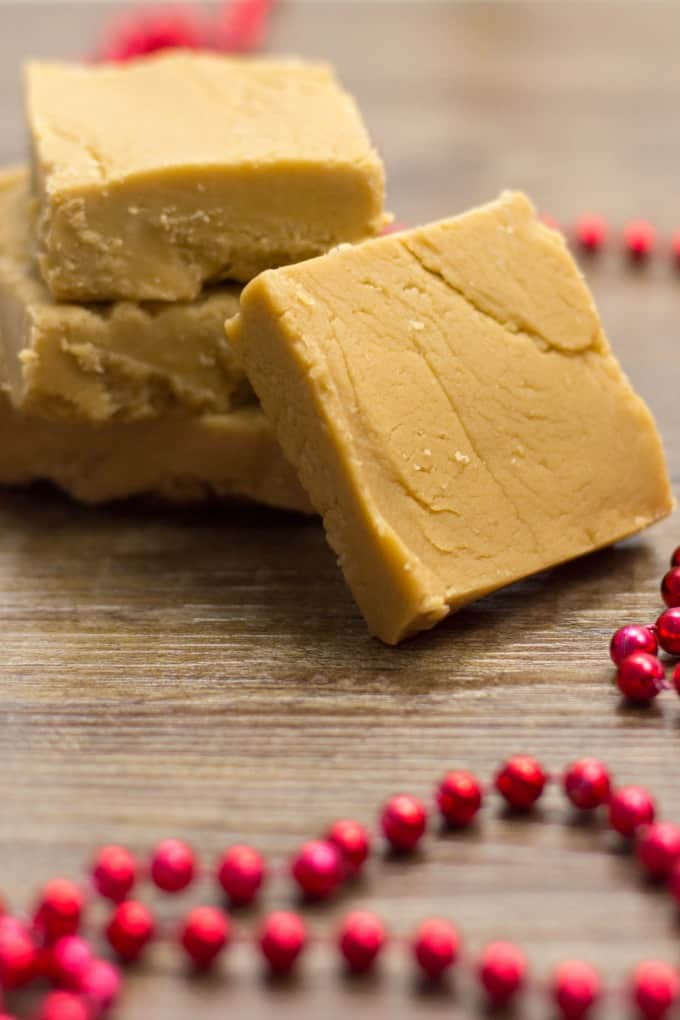 Helpful Items for This Recipe
This post contains affiliate links.
This fudge is smooth and creamy and melts in your mouth from the butter and peanut butter mixture. This brings back such fond childhood memories. I remember distinctively making this many times in our kitchen with my girlfriend over to indulge in it also.
Peanut butter fudge was my favorite to make but I also did also make a chocolate walnut one too. I will have to dig up that recipe for you also.
This year I have been sharing lots of my childhood favorites with you like my mom's Snowball Cookies and my other fave Chocolate Crinkle Cookies. The best cookies and candies are tried and true ones like these.
Another peanut butter favorite of mine for the holidays are these very easy Chocolate Peanut Butter Balls, fluffy and light centers that are rich and creamy and dunked in really good chocolate.
You can't go wrong with this dessert either to get that chocolate peanut butter fix.
How do you make Old Fashioned Peanut Butter Fudge?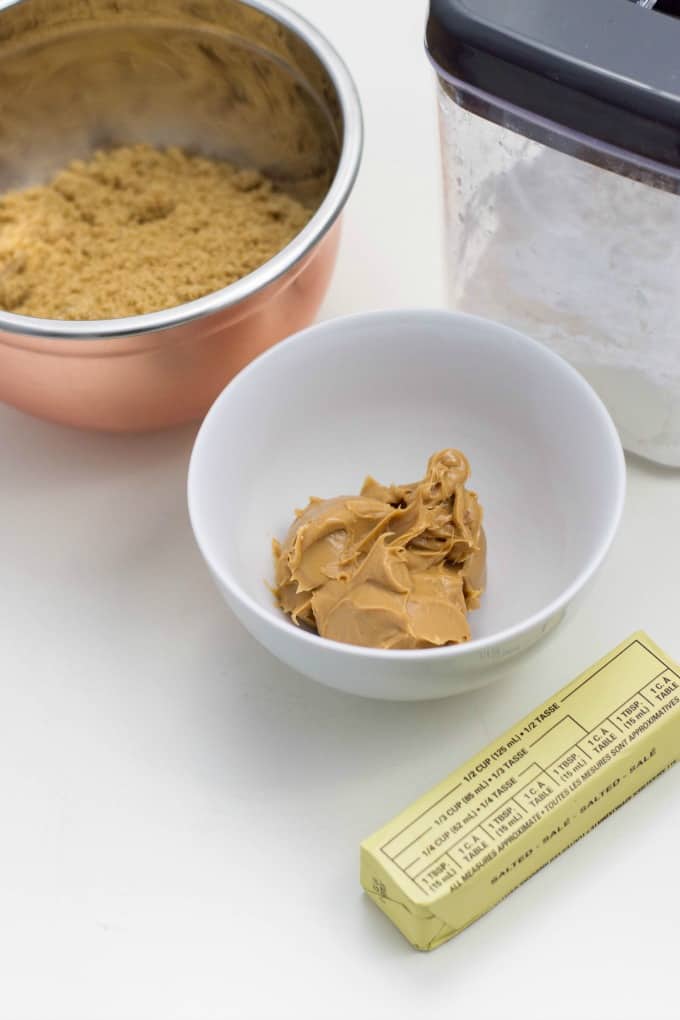 How do you make Old Fashioned Peanut Butter Fudge? Really simple ingredients make up this wonderful fudge. You may have them all on hand already! Butter, brown sugar, milk or light cream, peanut butter, vanilla extract, and confectioners sugar is all you need.
The process is very simple too. First, you melt the butter and then add the brown sugar and milk. Now make sure the mixture comes to a boil, then reduce heat and simmer for 3 minutes, stirring constantly.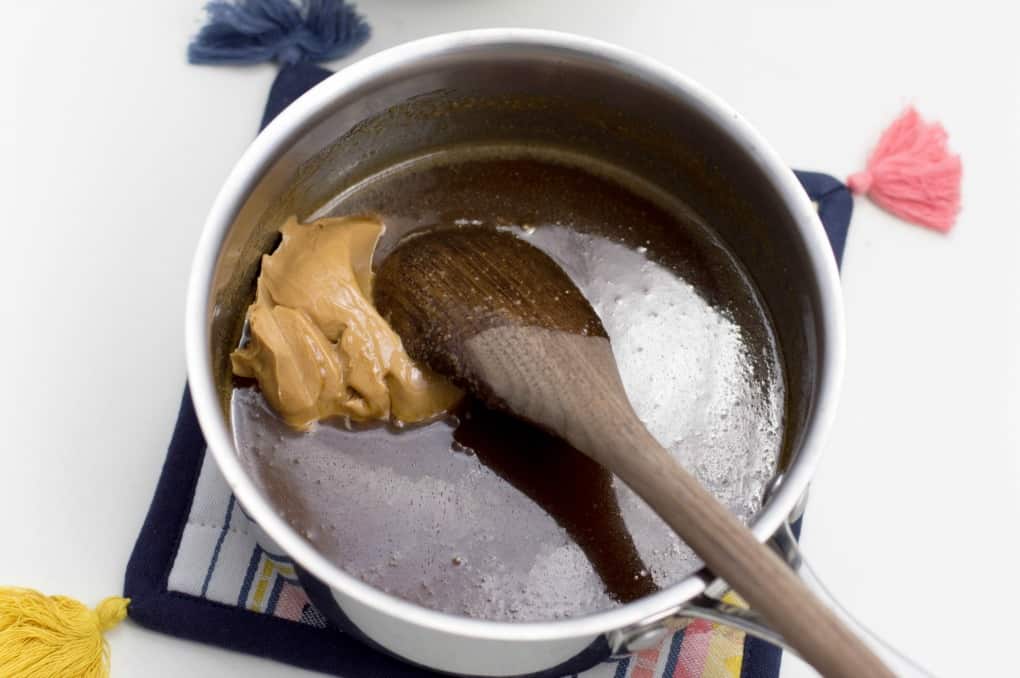 Remove from heat and add in the peanut butter and vanilla, stirring to combine. Lastly, pour this mixture over the powdered sugar and whip using a hand blender or a standup mixer until smooth.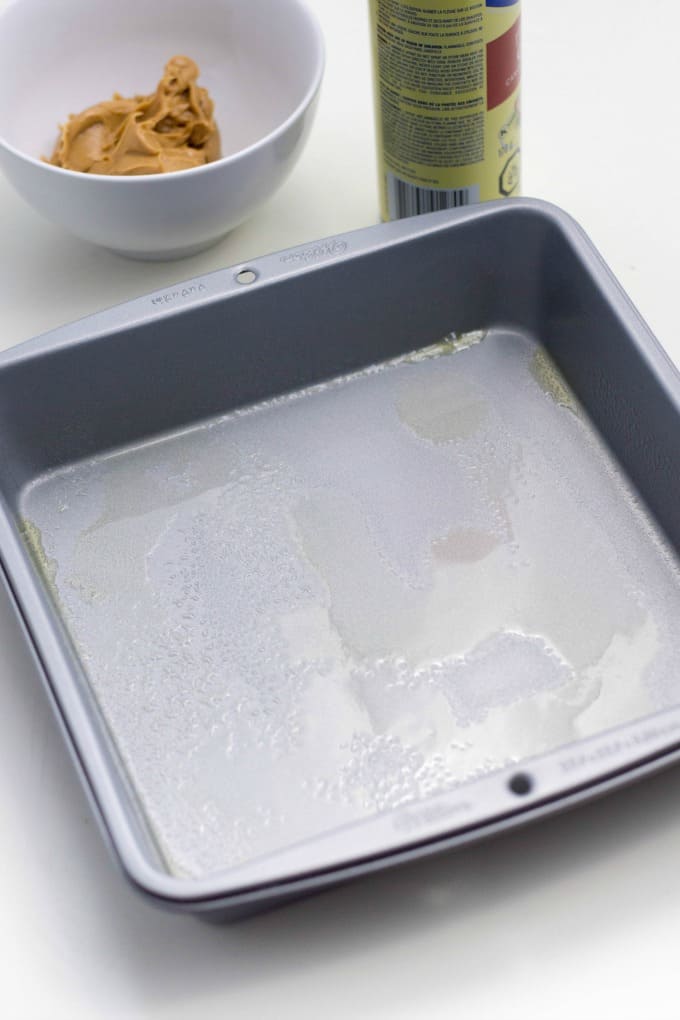 Then pour the mixture into an 8″x8″ prepared pan to let cool and set. Besides greasing it you can also line the pan with parchments paper. That is it, now how simple it that? There is no need for any candy thermometers.
The confectioners sugar is really the secret in this recipe as it doesn't need to dissolve overheat, it doesn't give you a gritty texture but a purely divine creamy experience.
How Do You Make The Best Peanut Butter Fudge?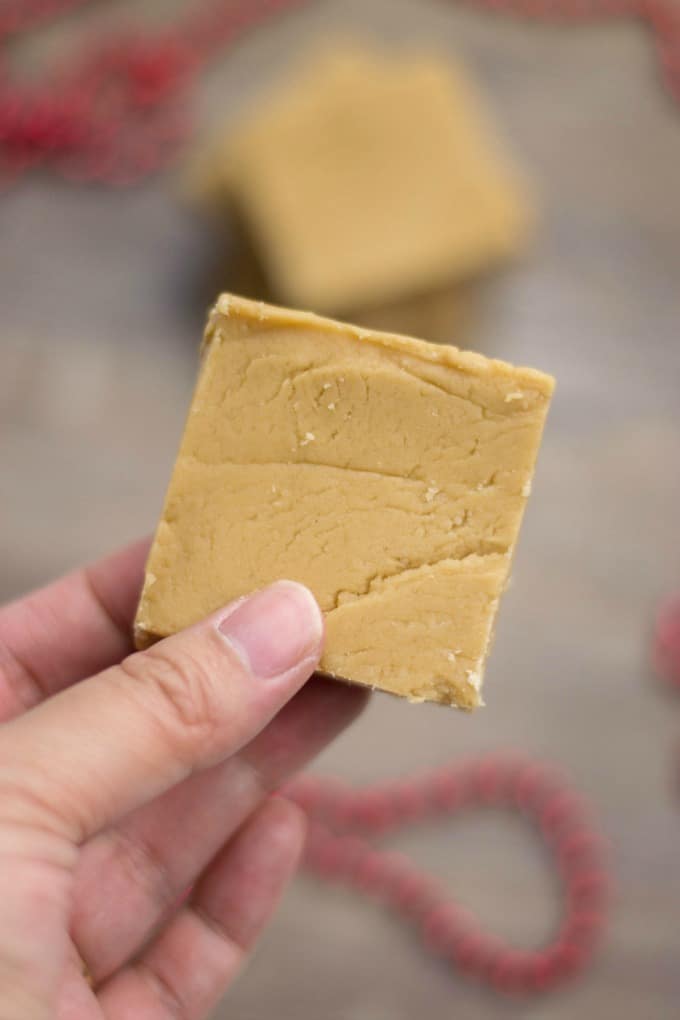 I want to reach right in there and grab that piece again. This recipe really does make the best peanut butter fudge. Once the fudge has set you just need to cut it into squares.
This is exactly the texture and consistency I love in fudge. For it to set it also doesn't take a long time, no more than 30-45 minutes in the refrigerator and it is ready to eat.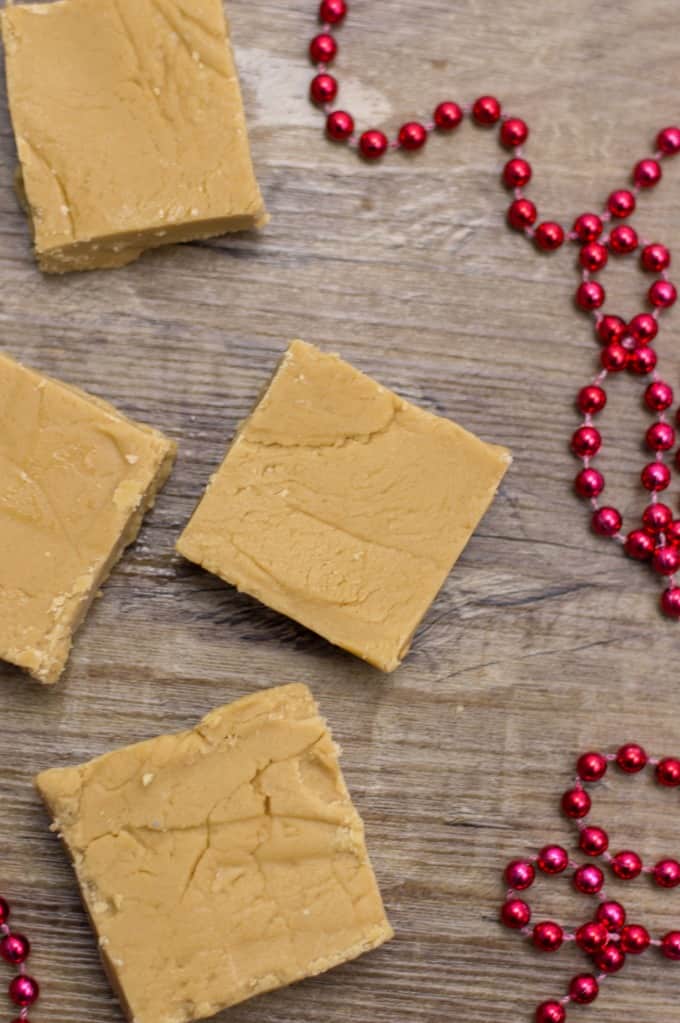 Bring some of this to the office on the last day of work before the holidays and have everyone raving. Your fudge will be a memorable event for the holidays.
Once it is made and sliced into squares store it in an airtight container and hide it away in a fridge that isn't too accessible, otherwise, it will disappear quickly. It can be kept well at room temperature also.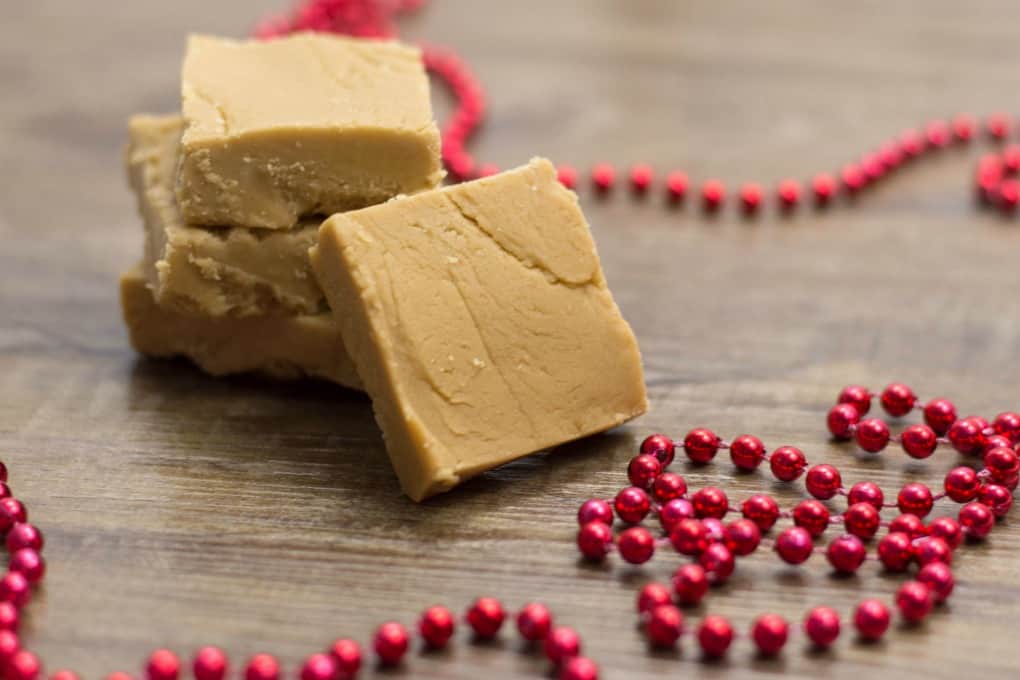 This old-style fudge is a classic candy and like I said one that has been around forever and a treat that I have made for decades.
Make memories for your friends and family by making this, this holiday season. Nothing better than homemade recipes made from scratch with love.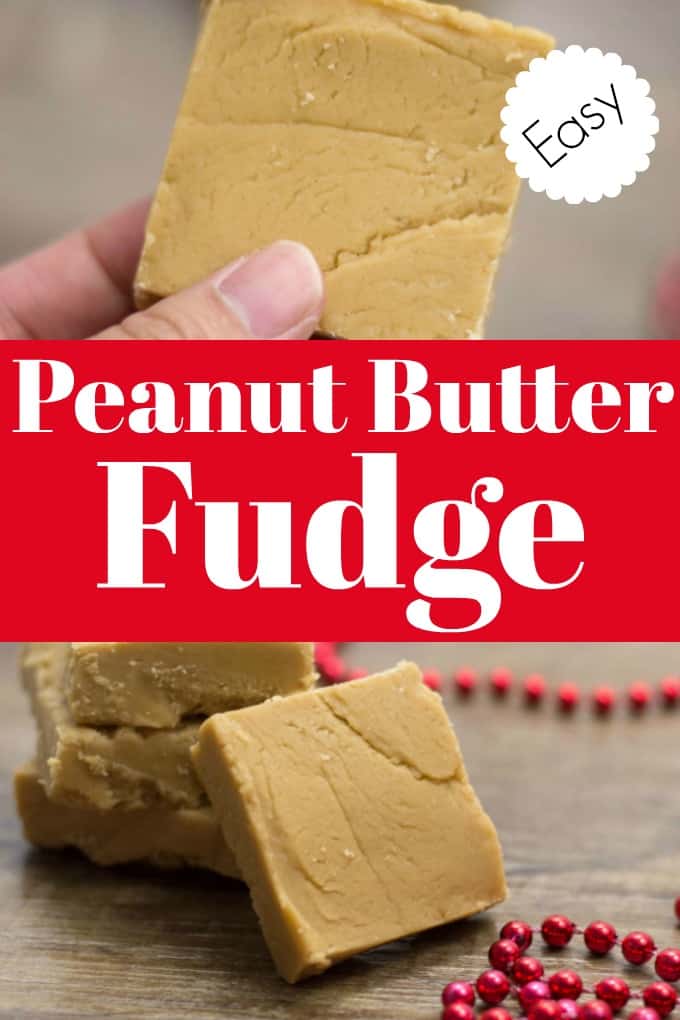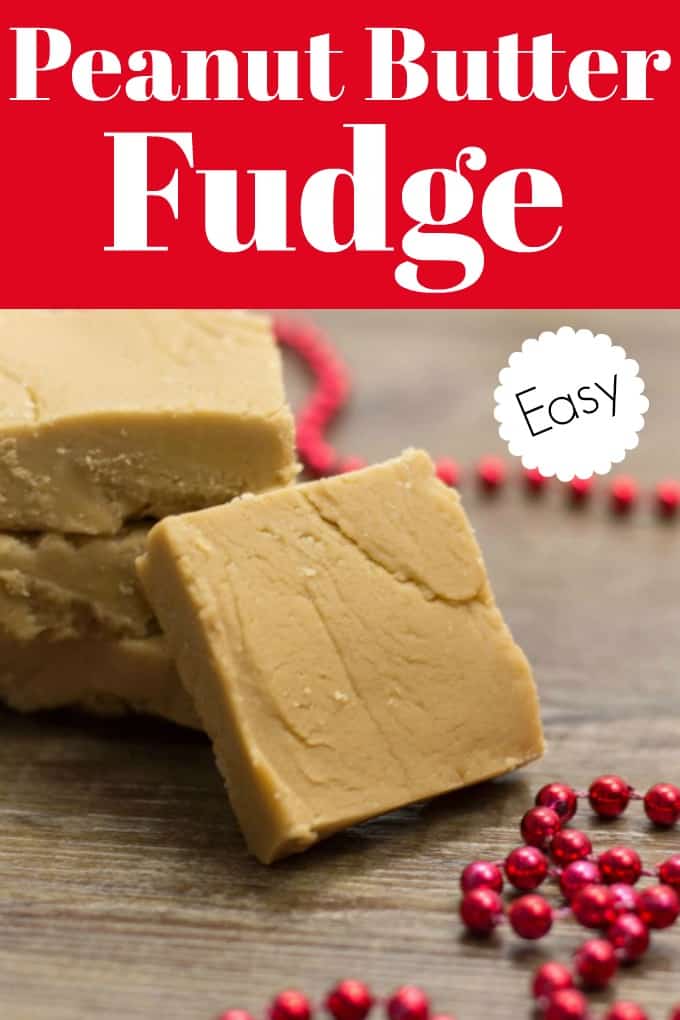 Peanut Butter Fudge Recipe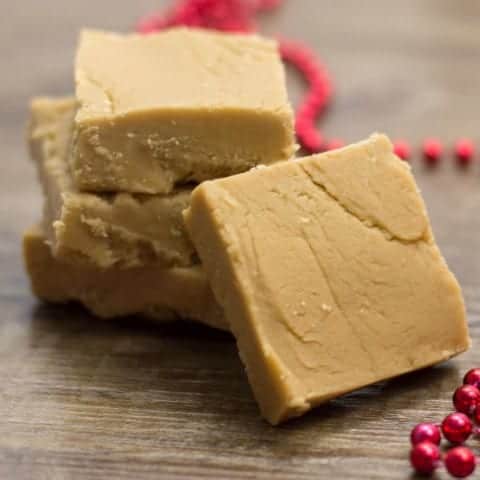 Easy Peanut Butter Fudge
Yield: 15 squares
Prep Time: 15 minutes
Cook Time: 5 minutes
Total Time: 20 minutes
This Easy Peanut Butter Fudge cooks up quickly and sets fast and makes the perfect candy treat for the holidays!
Ingredients
1/2 cup butter
2 1/4 cups brown sugar
1/2 cup milk (3% or half and half cream)
3/4 cup peanut butter, smooth
1 tsp. vanilla extract
3 1/2 cups confectioners sugar
Instructions
Butter or spray an 8x8" pan and set aside.
In a medium saucepan melt the butter and stir in the brown sugar and milk.
Bring to a boil and boil for 3 minutes, stirring constantly or at least often.
Remove from heat and stir in peanut butter and vanilla.
In a large bowl add the icing sugar and pour the hot mixture over. Beat with a hand mixer until smooth.
Pour into the prepared pan. Chill until firm and cut into squares.
Recommended Products
As an Amazon Associate and member of other affiliate programs, I earn from qualifying purchases.
Nutrition Information:
Yield: 15
Serving Size: 1
Amount Per Serving:
Calories: 340
Total Fat: 13g
Saturated Fat: 5g
Trans Fat: 0g
Unsaturated Fat: 6g
Cholesterol: 17mg
Sodium: 123mg
Carbohydrates: 56g
Fiber: 1g
Sugar: 53g
Protein: 3g