Golden Coconut Macaroons were made from The 250 Best Cookies Recipes. Just one of the many delicious-looking cookie recipes in this wonderful cookbook.
There are a few photos to entice you but it is mainly recipe after recipe of great-looking cookies for any time of the year! There are tips throughout the cookbook to help you with ingredient methods, storage methods, and troubleshooting.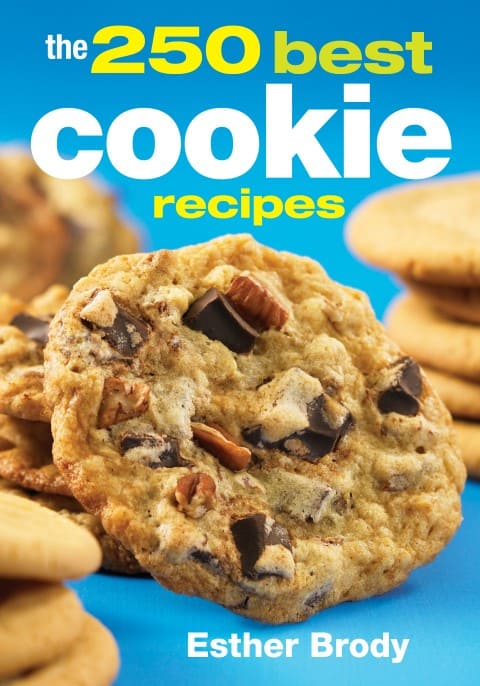 The cookies are broken down into easy to find categories such as drop cookies, hand-shaped cookies, sliced cookies, biscotti, sandwich cookies, no-bake cookies, and holiday cookies.
Cookie recipes like Frosted Banana Split Drops, Easy Elephant Ears, Chocolate Almond Biscotti, Crispy Caramel Haystacks, and Holiday Cranberry Cookies.
The author, Esther Brody has developed thousands of recipes and has written many cookbooks like The 250 Best Muffin Recipes, 500 Best Muffin Recipes, 1500 Best Bars, Cookies, Muffins, Cakes and More, and 250 Best Cobblers, Custards, Cupcakes, Bread Puddings & More.
These macaroons were crispy on the outside and yummy chewy on the inside.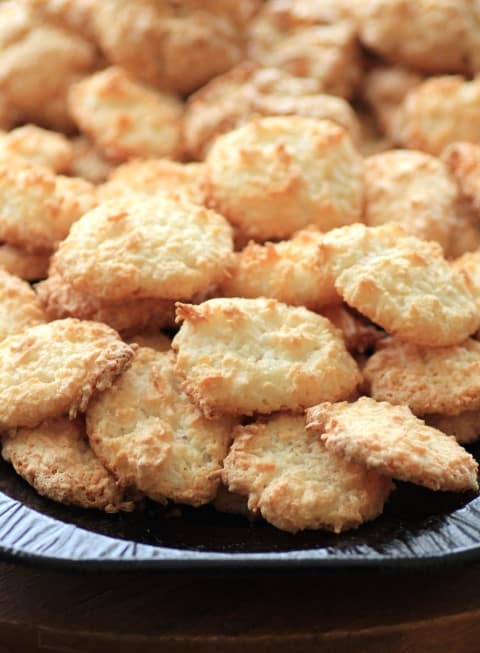 The cookbook included 4 variations, kids adored the cornflakes instead of coconut in these Cornflake Macaroons. What a great idea!!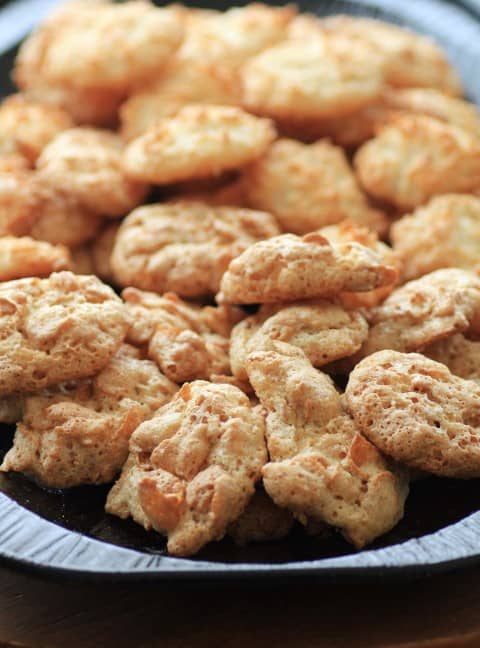 I hope you enjoy these cookies and try out more from The 250 Best Cookie Recipes Cookbook. ENJOY!!!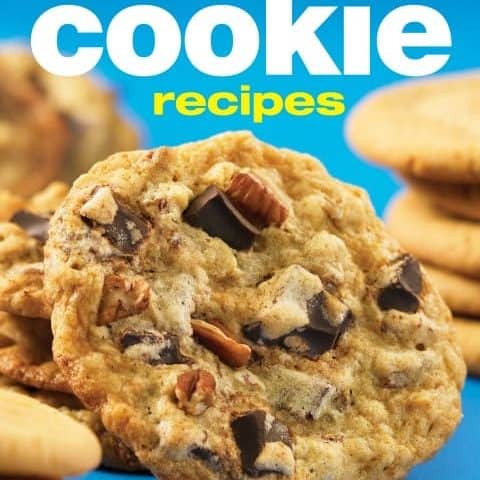 Macaroons
Yield: 18 Cookies
Prep Time: 5 minutes
Cook Time: 20 minutes
Total Time: 25 minutes
A chewy delicious macaroon with variations!!
Ingredients
2 egg whites 2
1⁄2 tsp vanilla 2 mL
2 tbsp cake flour 25 mL
1⁄2 cup granulated sugar 125 mL
1⁄4 tsp salt 1 mL
2 cups shredded coconut 500 mL
Instructions
• Preheat oven to 350°F (180°C)
• Cookie sheet lined with waxed or 
parchment paper or foil
In a bowl, beat egg whites and vanilla until soft peaks form.
2. In another bowl, sift together flour, sugar 
, and salt. Fold in beaten egg whites, then fold in coconut, blending thoroughly.
3. Drop by rounded teaspoonfuls (5 mL), about 
2 inches (5 cm) apart, onto prepared cookie sheet. Bake in preheated oven for 20 minutes or until golden brown. Immediately transfer 
to wire racks to cool.
Makes about 11⁄2 dozen
Excerpted from The 250 Best Cookie Recipes by Esther Brody © www.robertrose.ca Reprinted with publisher permission.
Nutrition Information:
Yield: 18
Serving Size: 1
Amount Per Serving:
Calories: 73
Total Fat: 3g
Saturated Fat: 3g
Trans Fat: 0g
Unsaturated Fat: 0g
Cholesterol: 0mg
Sodium: 58mg
Carbohydrates: 12g
Fiber: 1g
Sugar: 10g
Protein: 1g
Recipe calculation was provided by Nutritionix and is estimation only. If you need nutritional calculations for medical reasons, please use a source that you trust.