I love making homemade dressing!! This Homemade Thousand Island Dressing recipe is absolutely scrumptious too. Making them from scratch not only tastes better than store-bought but you know exactly what goes into it.
Did you ever wonder if Big Mac sauce is the same as Thousand Island Dressing? Well it is similar but not exactly the same; a Big Mac sauce or special sauce or "secret sauce" doesn't have tomatoes in it, so hold the ketchup in this recipe and you are getting pretty close!!
So this recipe is very versatile, you can serve up a simple wedge of iceberg lettuce with this dressing and a few garnishes like bacon bits, sunflower seeds, tomatoes, chives and so on.
You can also slather this on your burger, taco salad, or a Reuben sandwich instead of Russian dressing for a delicious sauce!! Think a switch up to taco night, would be great with fish or chicken tacos or other sandwiches too!!
Or just toss it in any salad and you will be thrilled with the outcome!!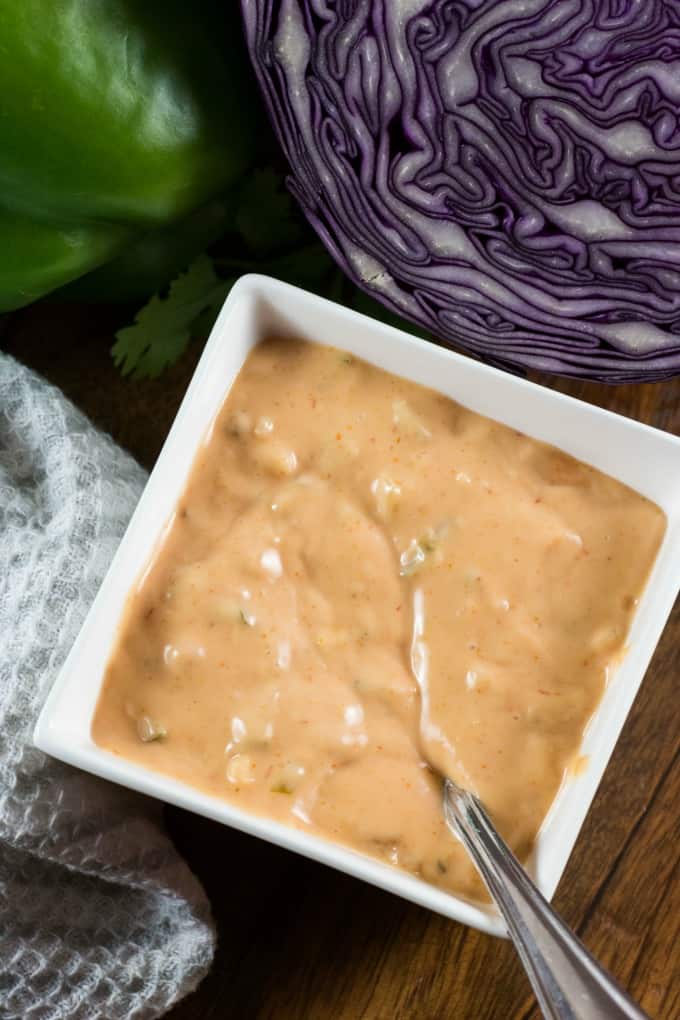 Where Does Thousand Island Dressing Come From?
Thousand Island Dressing comes from an area between the United States and Canada along the upper St. Lawrence River.
As with a lot of recipes there are one or more origins to the story, and over time, if the recipe wasn't recorded, there are many who claim to be the originators. This is true with this recipe.
With recipes that have been around for over 100 years there are lots of variations that go along with the recipe too.
One of the things that hold true to the recipe is that it is a mayonnaise-based salad dressing that includes tomatoes such as a puree or ketchup.
What is Thousand Island Dressing?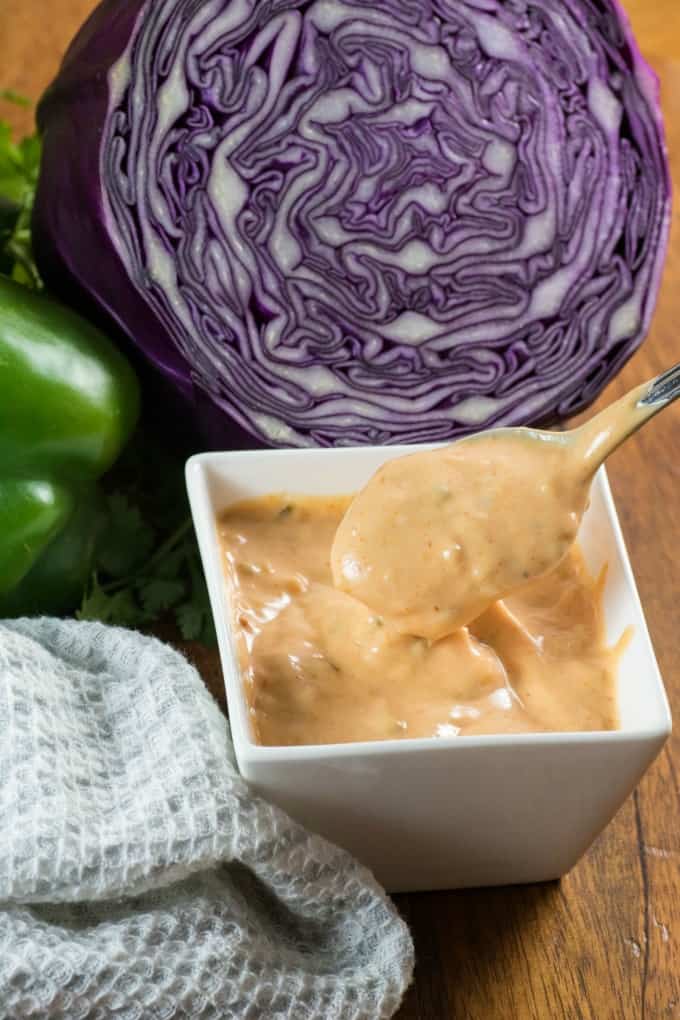 So, Thousand Island Dressing is mayonnaise and tomato-based dressing but what else is in it?
From there things can get a little crazy with additions like olive oil, lemon juice, orange juice, paprika, Worcestershire sauce, white vinegar, mustard vinegar, cream, sour cream, and maybe some heat from Tabasco or chili sauce.
Even more additions can be added including finely chopped items like onions, pickles, sweet pickle relish, bell peppers, green olives, hard-boiled eggs, parsley, pimento, chives, garlic and even chopped nuts like walnuts or water chestnuts. And don't forget the basics of salt and pepper if you like.
How to Make Thousand Island Dressing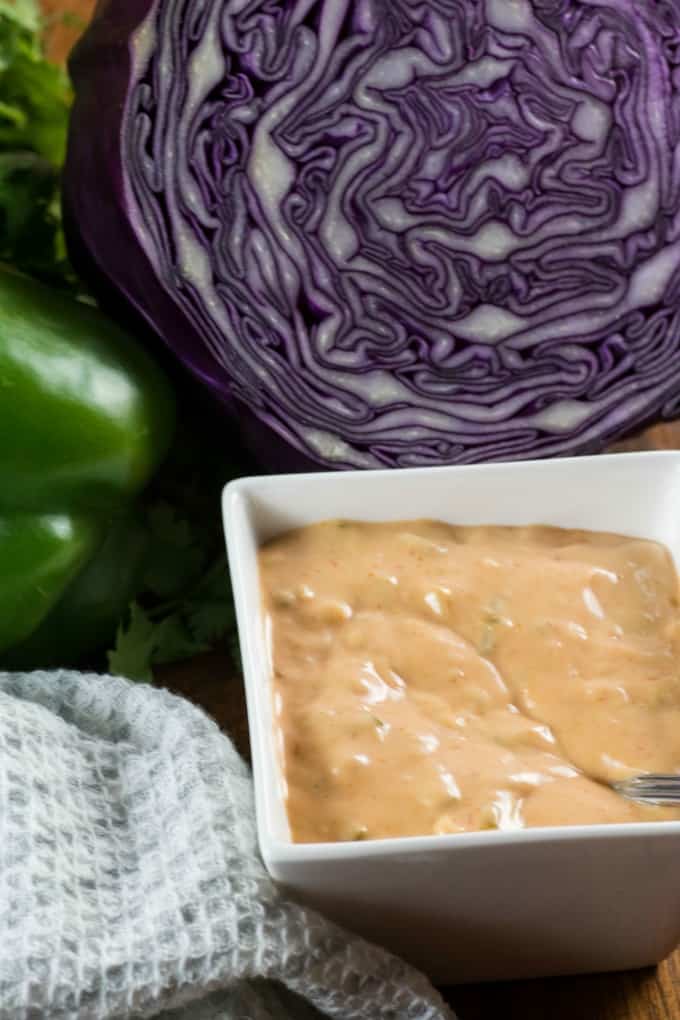 Once you decide on any further additions from my recipe the rest is easy. No blender needed just simply mix together in a small mixing bowl into a creamy dressing.
Refrigerate at least an hour for the flavors to meld. The dressing lasts up to 3-4 days in the refrigerator but yours may disappear the first night!!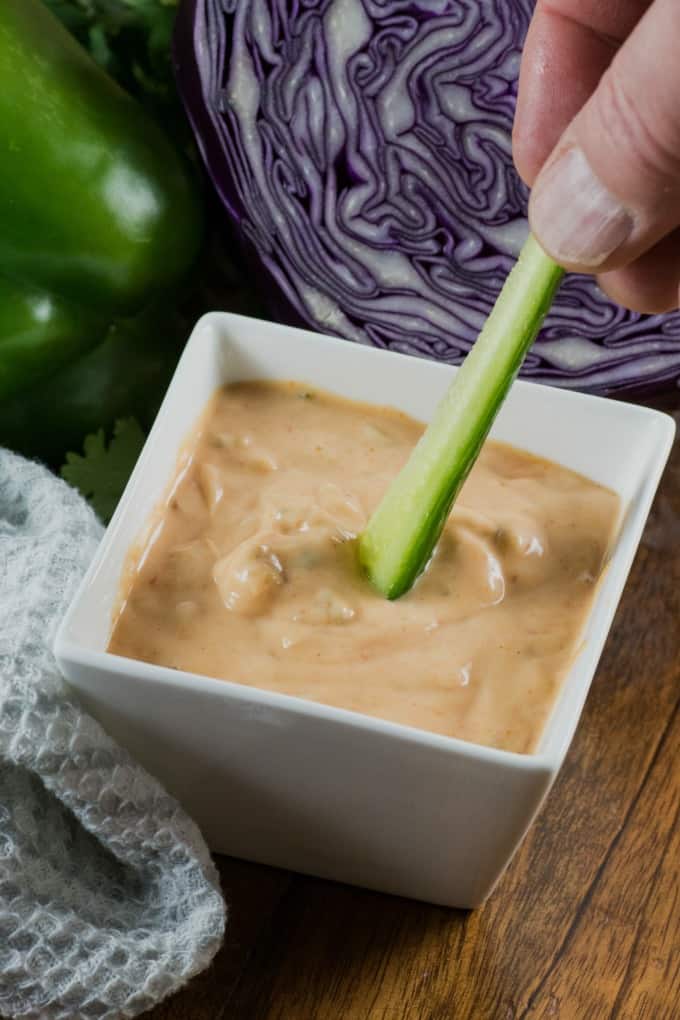 Mmmm, creamy and delicious!! This dressing, because it is thicker, would make a great dip too. A delicious salad dressing like this has multiple uses and is very versatile.
Thousand Island Dressing is a standard in most restaurants and is loved by so many!! Kids would like to help make this dressing and then maybe eat more veggies too.
That trick always worked on our daughter; if she was in the kitchen making it she was proud to be eating it too. That might get more veggies in also as they will be happily dipping them into THEIR dressing!
Is Thousand Island Dressing Gluten-Free?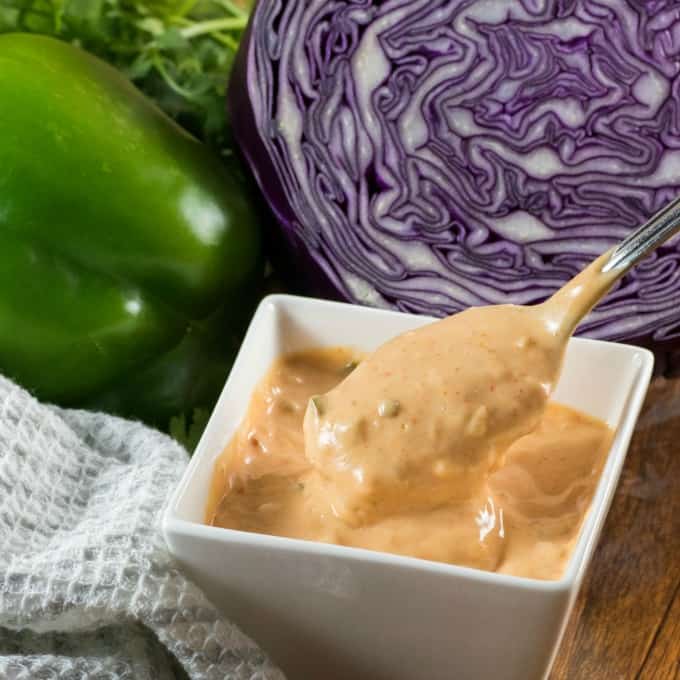 The ingredients I have listed are gluten-free or should be, but always check labels when purchasing to make sure.
Want to make this vegan? That is quite simple by switching out the mayonnaise for a vegan mayo. A vegan mayo can be found in many health food stores.
However you make this recipe up I know you are going to enjoy it and with burger season firmly here why not create some homemade Big Macs for the family too!!
What is your favorite salad dressing? Do you attempt to make a homemade one now and then? You should. They are so much better than store-bought and not only your family but friends will be happy that you did!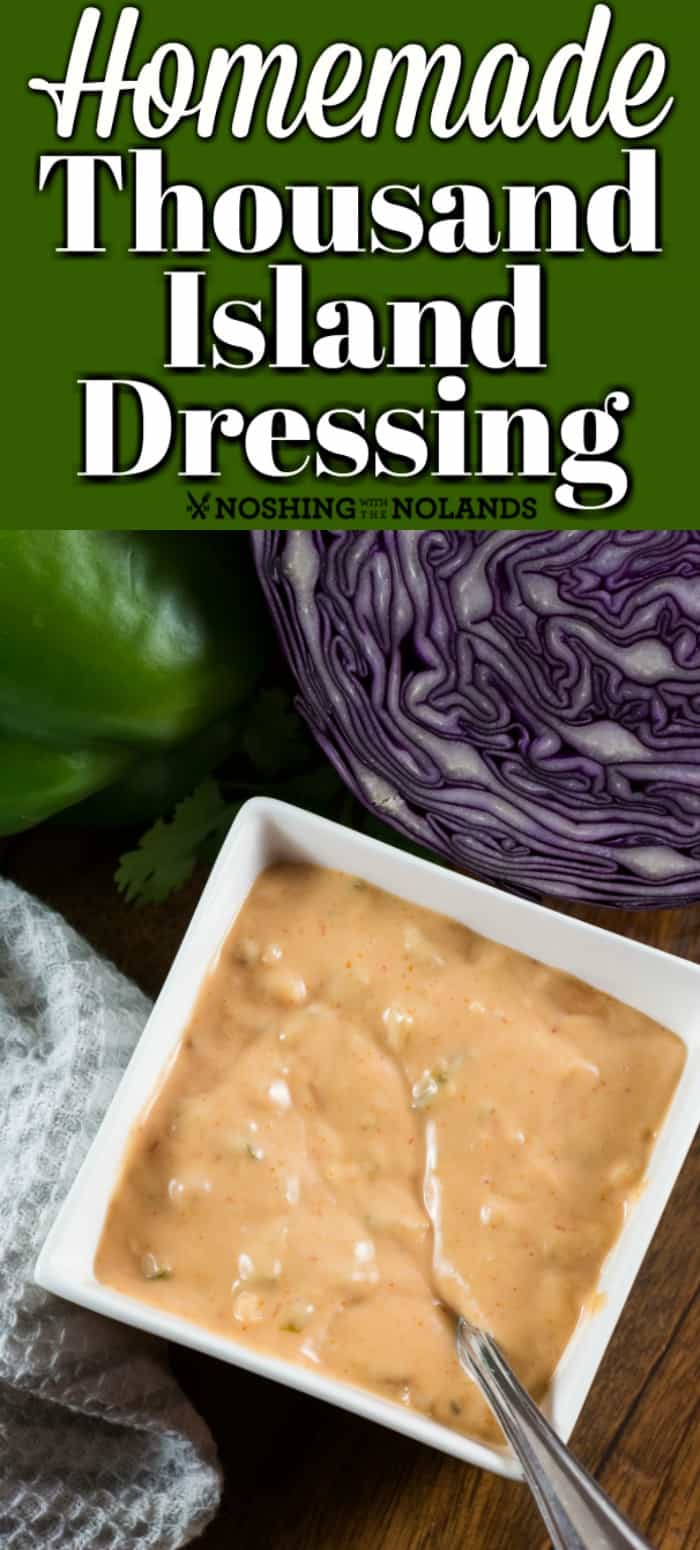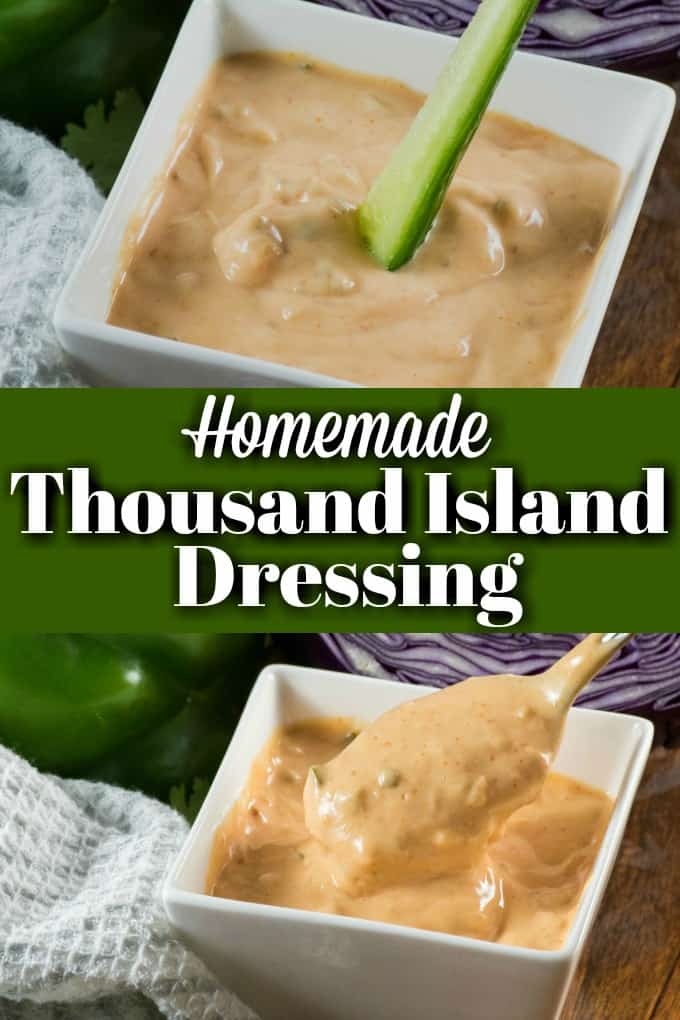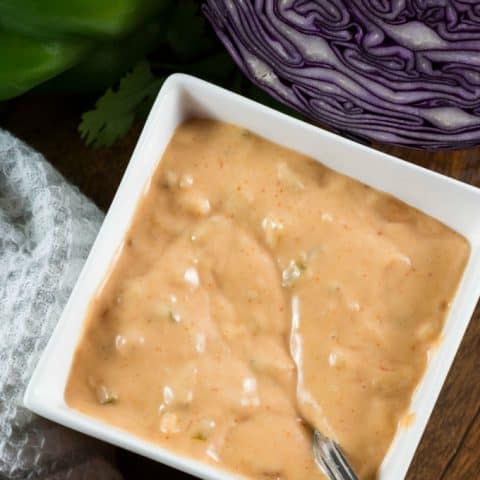 Homemade Thousand Island Dressing
Yield: 3/4 cup
Prep Time: 5 minutes
Total Time: 5 minutes
Homemade Thousand Island Dressing is so easy to make and is great on a salad, Reuben sandwich or burger. The prep is only minutes to make and so much better than store bought, why wouldn't you make it?
Ingredients
1/2 cup mayonnaise
2 tsp. lemon juice
2 Tbsp. ketchup
Small garlic clove, minced
2 Tbsp. sweet pickle relish
2 tsp. onion, finely chopped
1/2 tsp. paprika
2-3 dashes of Tabasco
Kosher salt to taste
Instructions
In a small mixing bowl add all the ingredients and blend well with a spoon. Season to taste with more salt as needed.
Refrigerate for at least one hour. Keeps refrigerated for 3-4 days.
Recommended Products
As an Amazon Associate and member of other affiliate programs, I earn from qualifying purchases.
Nutrition Information:
Yield: 12
Serving Size: 1 Tbsp.
Amount Per Serving:
Calories: 70
Total Fat: 7g
Saturated Fat: 1g
Trans Fat: 0g
Unsaturated Fat: 6g
Cholesterol: 4mg
Sodium: 157mg
Carbohydrates: 2g
Fiber: 0g
Sugar: 1g
Protein: 0g