Leftover Turkey Casserole with Stuffing
Once the big day is done do you stare at the Thanksgiving turkey leftovers and not know what to do with them to get your family excited again about dinner. I decided to make a Leftover Turkey Casserole with Stuffing to get everything new and delicious again and not have my family saying "ugh, leftovers again"?!!
This recipe is like having the best turkey dinner all in one scoop. It uses up your leftovers but is covered with light and fluffy newly made mashed potatoes!! The potatoes are puffed from the addition of eggs which is perfect for the topping of a casserole!!
The recipe uses up not only leftover turkey but also leftover stuffing and gravy. You could use your leftover potatoes too but making up a fresh batch of these puffy potatoes is the best and will work in your favor for the little effort they take.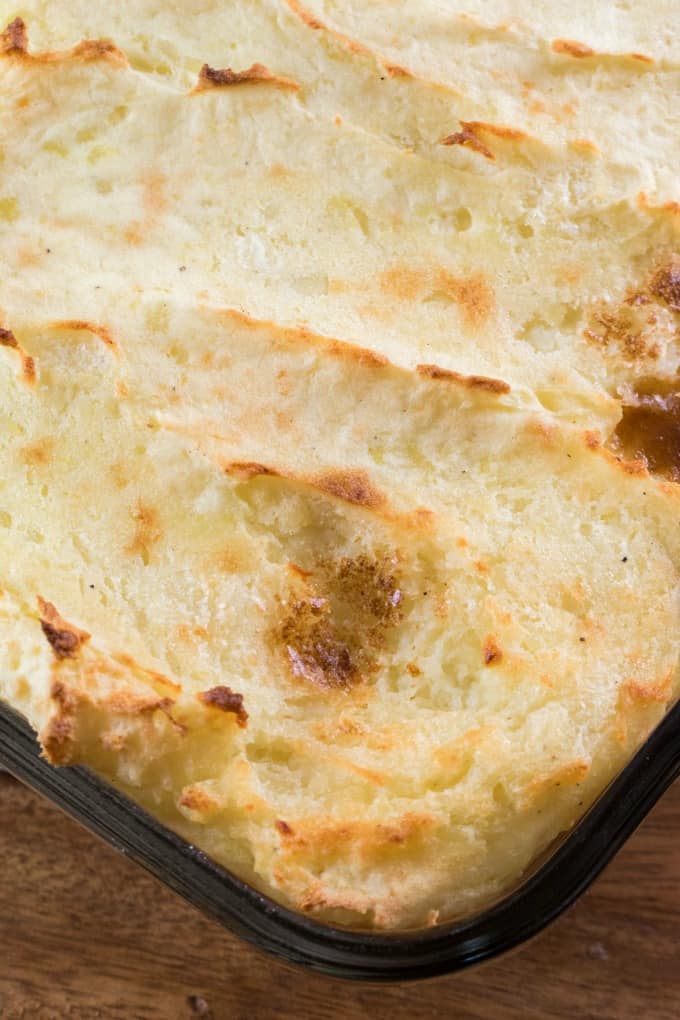 See those potatoes? They are light and fluffy and airy and will get your family all excited in a turkey dinner once again. Maybe even better than the original one!!?
How to Make Leftover Turkey Casserole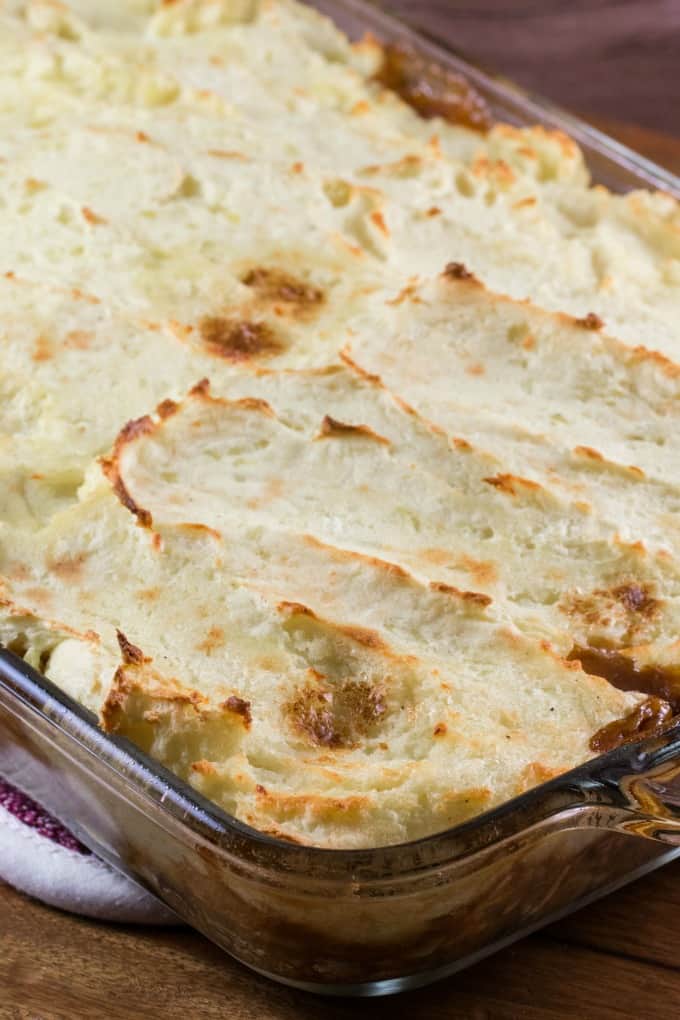 How to make leftover turkey casserole is simple. You have most of it on hand already. I love easy leftover casserole recipes like this one. Layer your Thanksgiving stuffing first, then top with 1/2″ cubes of turkey followed by gravy and then your newly made puffy, fluffy potatoes.
You could layer in a leftover veggie like a green bean or carrots or peas etc. Make this recipe your own with what you have leftover from your Thanksgiving dinner. You could also put in a layer of cheddar cheese. That always adds extra yumminess.
Preheat oven to 400F and pop the whole thing in the oven and you are done!! I have dried cranberries in my stuffing but you could put a layer of cranberries in there too.
I like my cranberry sauce cold and on the side as not everyone in the house is a cranberry fan and the ones that are can have extra then.
You could also make individual ones in muffin tins for another spin on this recipe.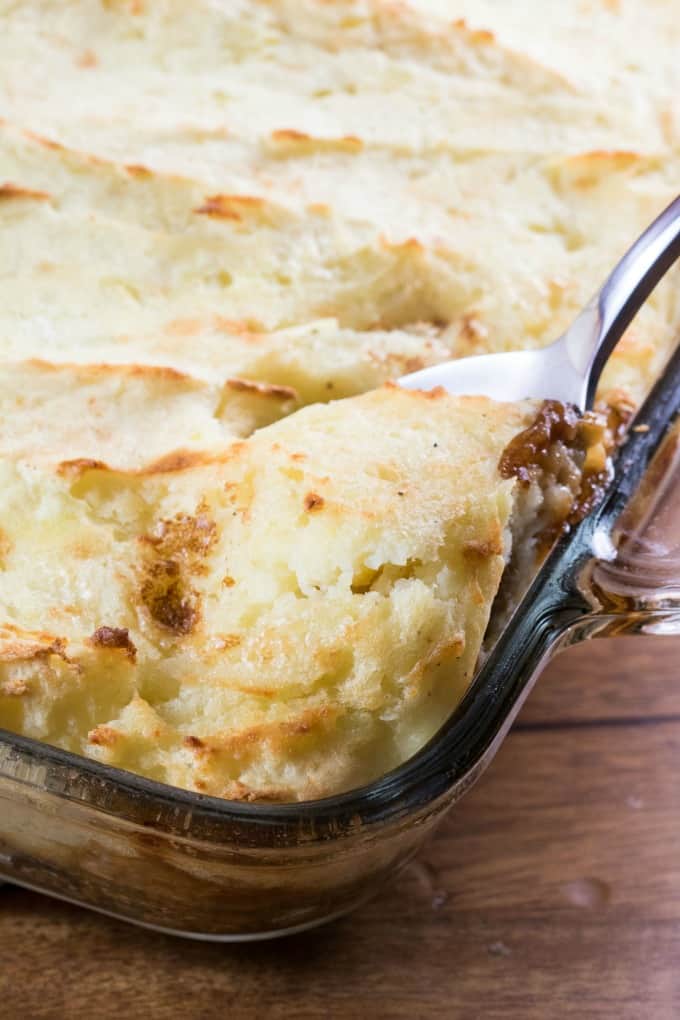 Then all you need to do is enjoy a big ol' scoop of the wonderful Leftover Turkey Casserole!! Turkey and stuffing are perfect for dinner to have again and a great way to use up those Thanksgiving leftovers!!
I usually serve leftover veggies with this or cook up some fresh Garlic Roasted Broccolini; this side dish really brings things to life again.
Recipes with Leftover Gravy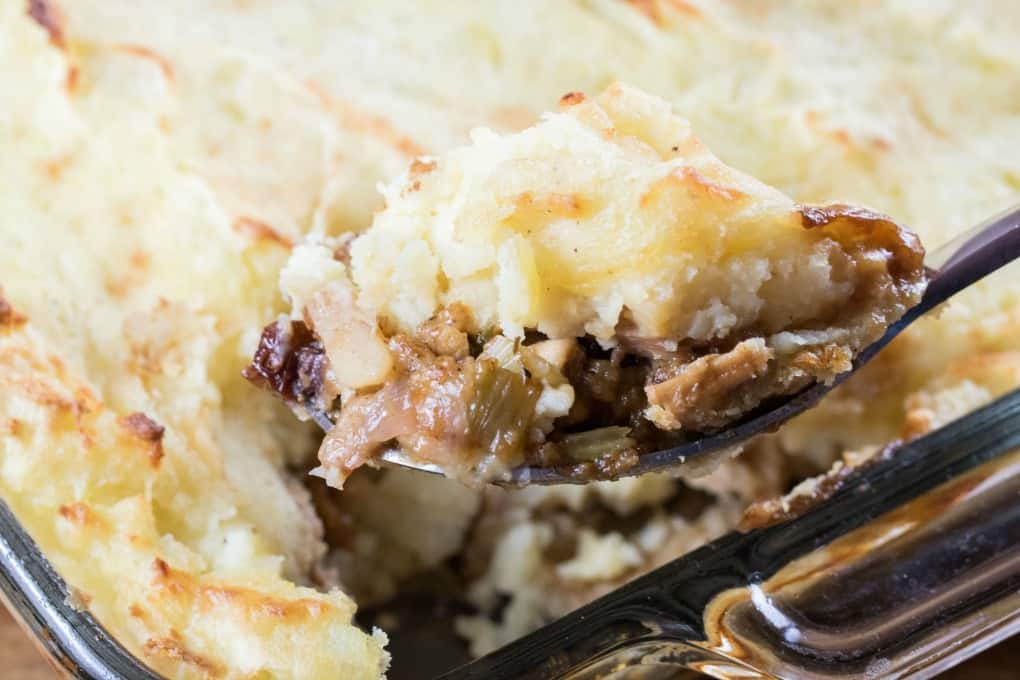 I really like making extra gravy if I can or if I am short then a packaged gravy comes in very handy to make up some recipes like this one. Even just for leftovers, you want to have lots of gravy. Some people like to use cream of mushroom soup but why not keep going with your wonderful gravy!!
Also, don't forget the old classic of an open-faced hot turkey sandwich, nothing better than using loads of gravy there.
With having lots of gravy you could also make a Shepherd's Pie but subbing in turkey, or fries and gravy, poutine, biscuits and gravy and so much more. Sounds pretty darn good, doesn't it!!? You gotta love that turkey gravy!!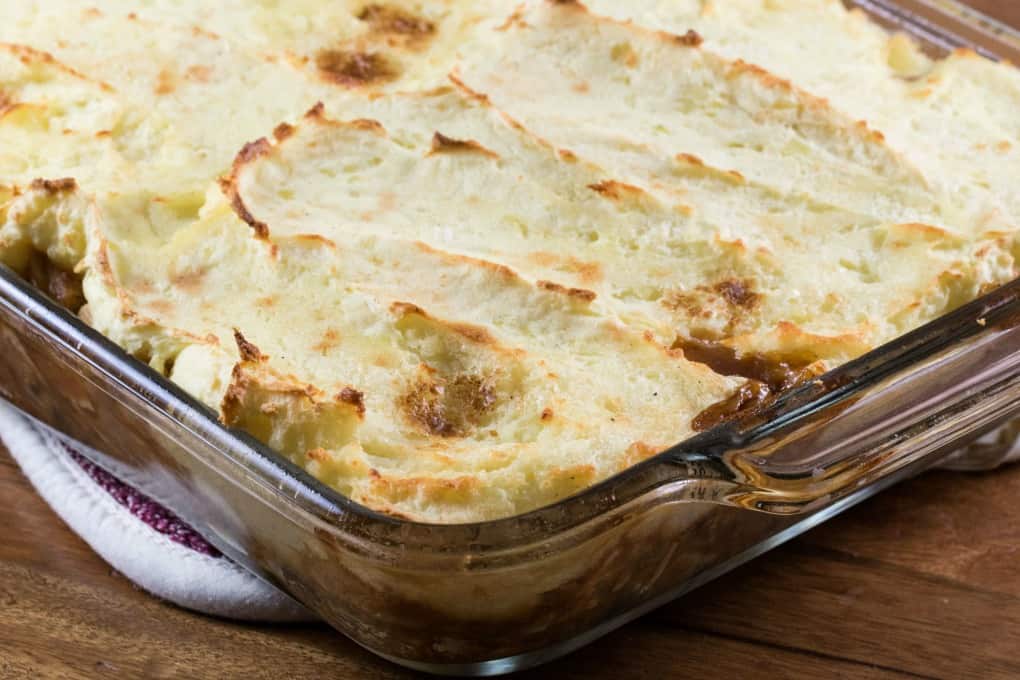 So there you have it!! It is like having Thanksgiving dinner all over again but all the deliciousness delivered in one bite. Your family will love you for that potato recipe alone. I know mine thought it was awesome!!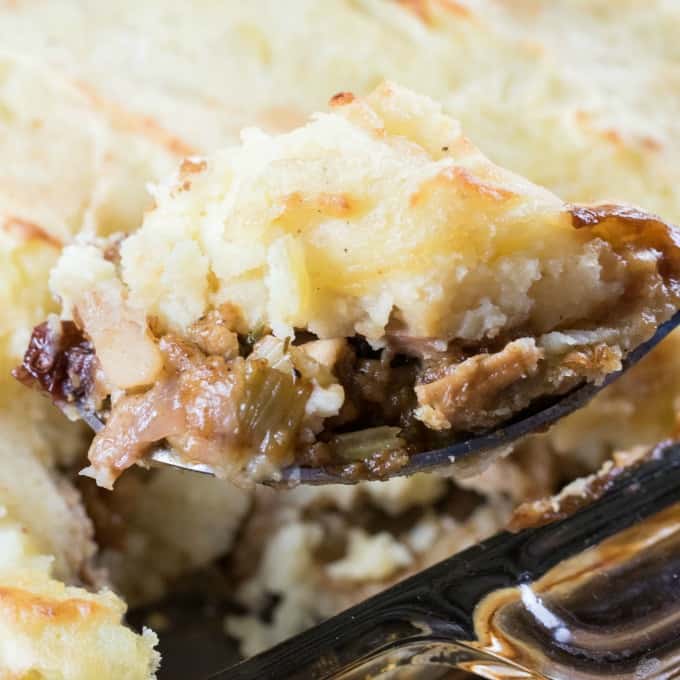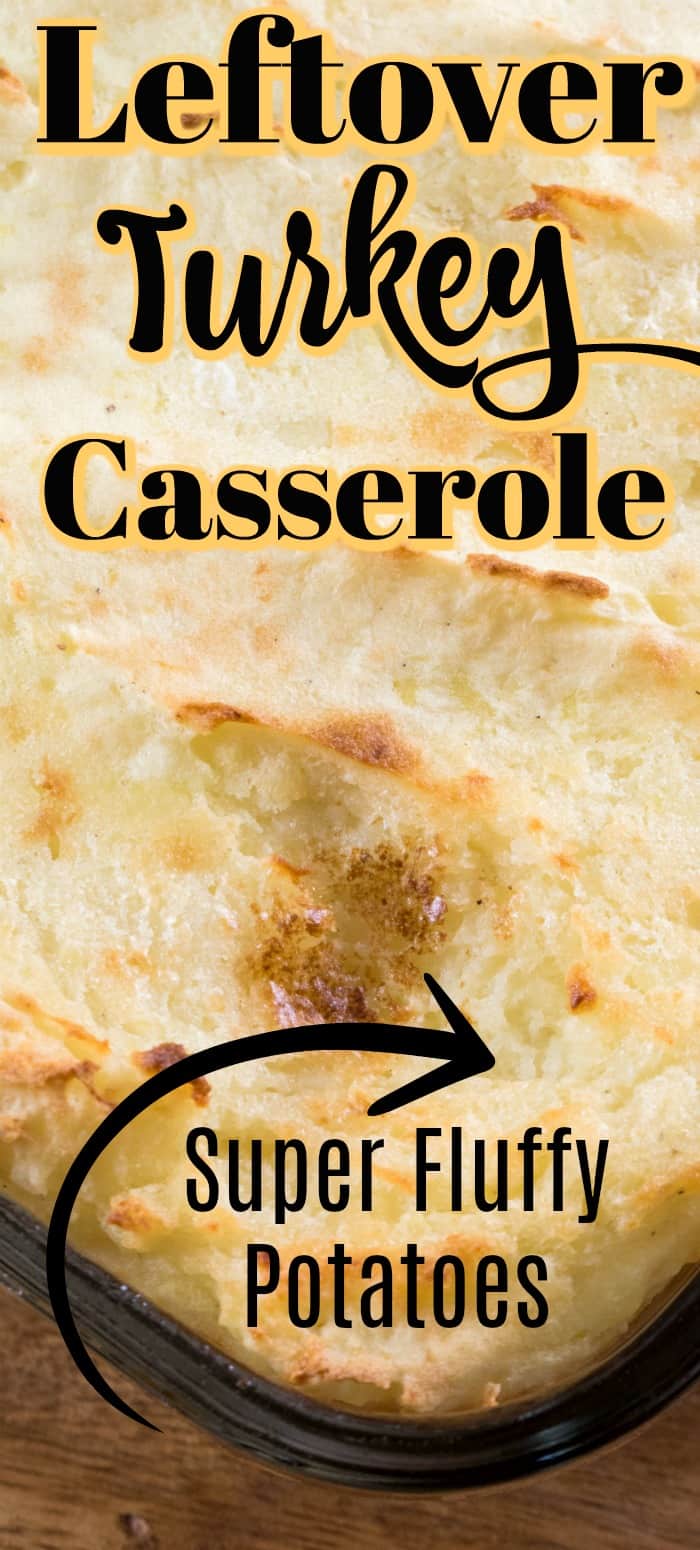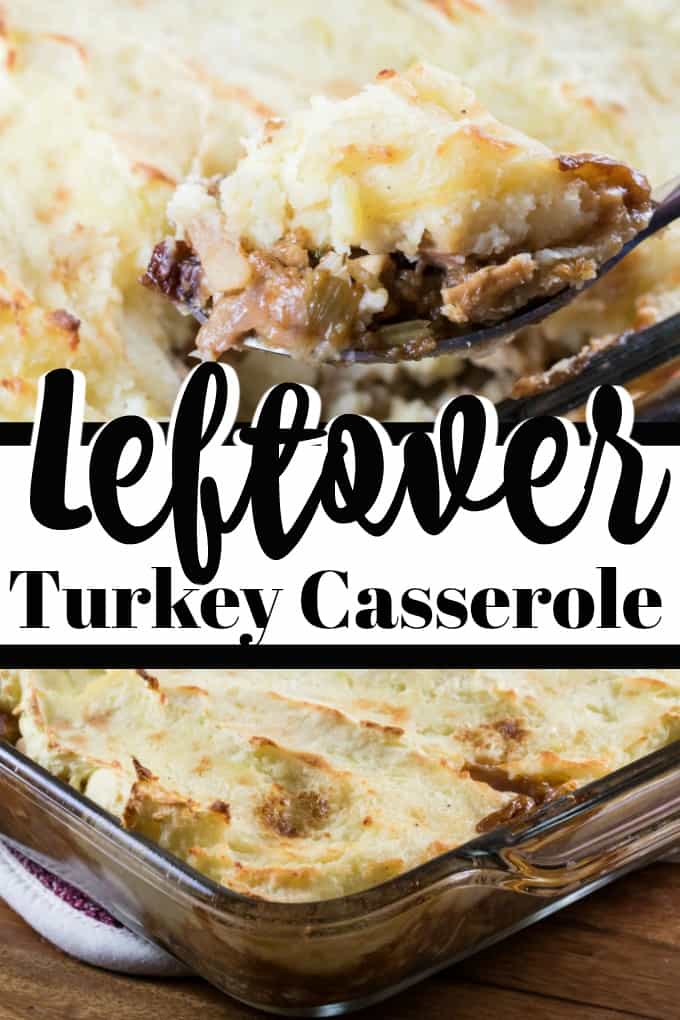 Leftover Turkey Casserole with Stuffing Recipe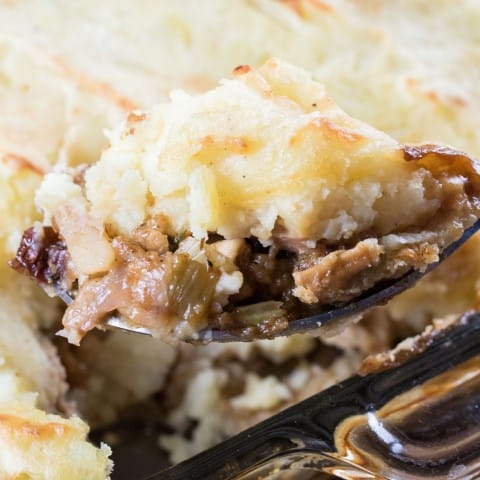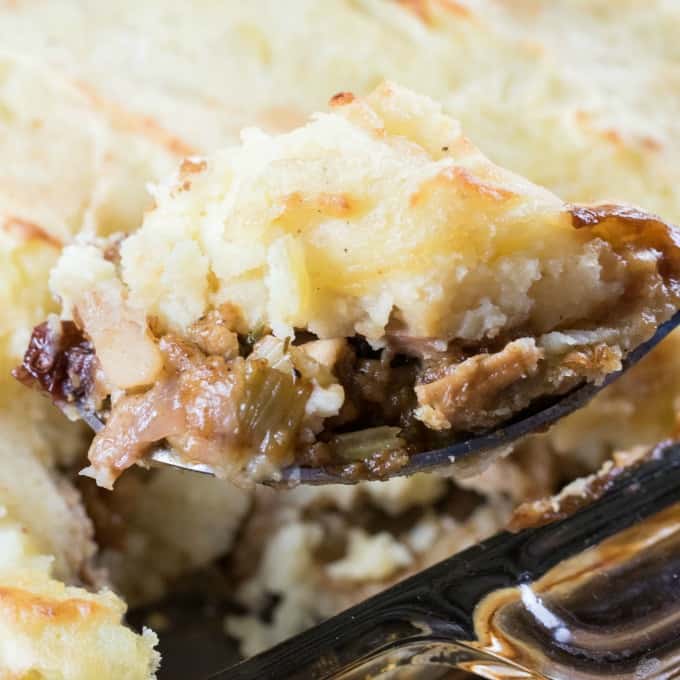 Leftover Turkey Casserole with Stuffing
Yield: 10 servings
Prep Time: 20 minutes
Cook Time: 50 minutes
Total Time: 1 hour 10 minutes
This Leftover Turkey Casserole with Stuffing is made up in a flash but has the extra touch of newly mashed puffy potatoes that are light as air!!
Ingredients
3 1/2 lbs. Yukon Gold potatoes, peeled and chunked into small pieces
Salt to taste
4 Tbsp. butter
1/2 cup Parmesan cheese, grated
1 cup half and half cream or to desired consistency
2 large eggs, lightly beaten
Pepper and salt to taste
2 Tbsp. butter for topping
4 cups turkey, chopped into 1/2" cubes
4 cups stuffing
1 1/2 cups to 2 cups gravy
Instructions
Add potatoes to a large pot of salted boiling water over medium-high heat. Boil for 20-25 min. or until fork tender. Drain and place back into pot to dry for 1-2 min.
While potatoes cook grease a 9x13" pan and set aside.
Preheat oven to 400F. Mash potatoes and add in the butter, Parmesan cheese, half and half cream, and eggs. Mash until light and fluffy. Season with salt and pepper and set aside.
Layer in the stuffing followed by the turkey and then the gravy. Top with the mashed potatoes. Dot with the 2 Tbsp. of butter.
Bake in the preheated oven for 20 -25 min. or until heated through. Serve immediately with cranberry sauce and additional gravy if you like.
Nutrition Information:
Yield: 10
Serving Size: 1
Amount Per Serving:
Calories: 554
Total Fat: 27g
Saturated Fat: 11g
Trans Fat: 2g
Unsaturated Fat: 15g
Cholesterol: 129mg
Sodium: 922mg
Carbohydrates: 53g
Fiber: 4g
Sugar: 5g
Protein: 25g
Recipe calculation was provided by Nutritionix and is an estimation only. If you need nutritional calculations for medical reasons, please use a source that you trust.