Mouth Watering Mondays – Orange Creamsicle Float
I love to be nostalgic and think back to my childhood, it was such a carefree time in my life. Long, hot summers running and playing and I remember so many days that we had so much fun. We would create games outdoors, tree houses, go carts, outdoor showers and walks to the store, just to name a few of the activities we loved to do. One of my favorite purchases at our little convenient store were orange creamsicles. The flavor of the vanilla ice cream and the orange popsicle married so nicely together giving you a perfect summer cool down after all the fun activities.
Today I look back in our achives to find you Mouth Watering Mondays – Orange Creamsicle Float, this very easy ice cream treat brings back all the memories of summers long gone and something I like to share with my daughter as a treat!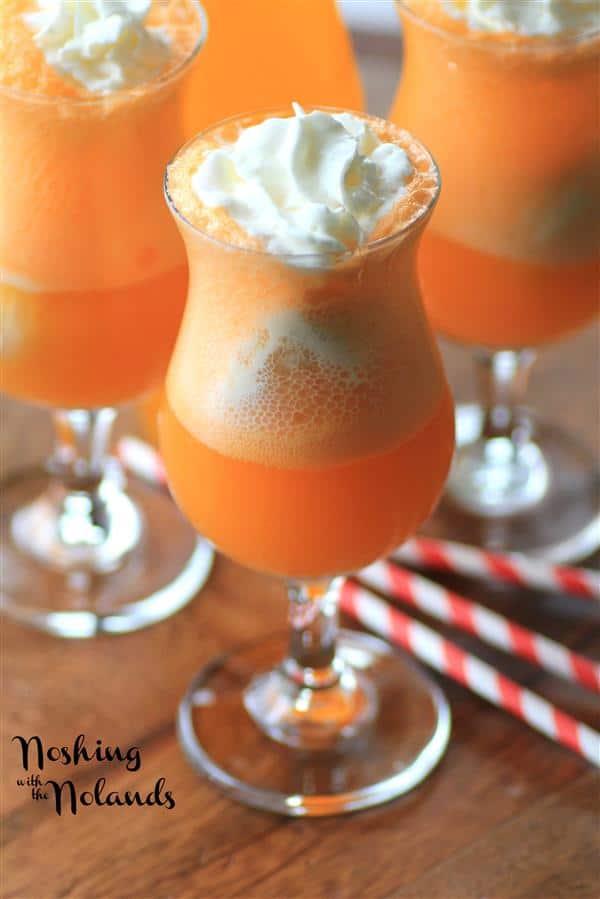 Frosty cold and delicious, pass the straws and spoons and treat yourself to a little nostalgia with your family with this gorgeous Orange Creamsicle Float. There is still time left in summer to have one or two or more of these! Come and find the recipe and more photos HERE!