Do you like a great frosting that tastes delicious and creamy!!? I have for you an easy Salted Caramel Buttercream that you can use on cupcakes, mini loaves, cakes, layer cakes, cookies, and more!
It is irresistibly scrumptious, has a slight tang from cream cheese and the wonderful salted caramel flavoring also. I love the flavor of salted caramel! We have made a gorgeous Salted Caramel Ice Cream in the past also.
This recipe can be doubled to do a large layer cake like a 2 layer 14″ cake but makes about 4 1/2 cups on its own which would be enough for a 9″ cake.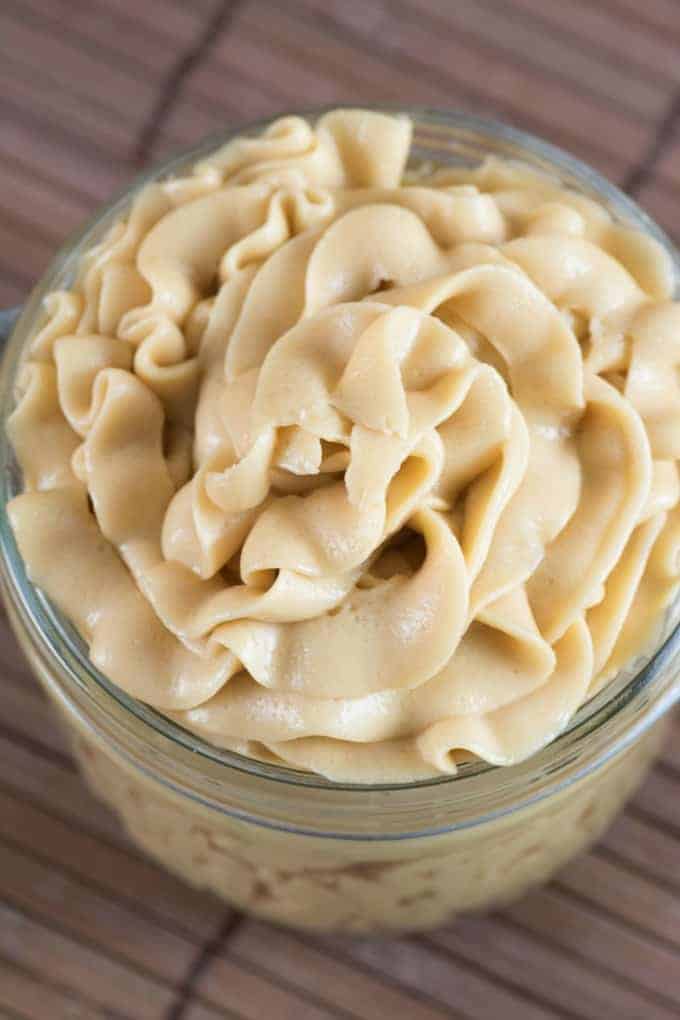 See how wonderfully creamy that looks? Having an awesome icing to go with your cake is essential as it usually is very memorable, maybe even more so than the cake or cupcake!!
This frosting will go with so many recipes, a dark rich chocolate cake or red velvet, to French vanilla and so many in between.
I made this easy for you with using a dulce de leche that you can buy in the store. You can also sub in a salted caramel sauce too, just then hold the salt or do it to taste.
Great Cheese Cake Flavor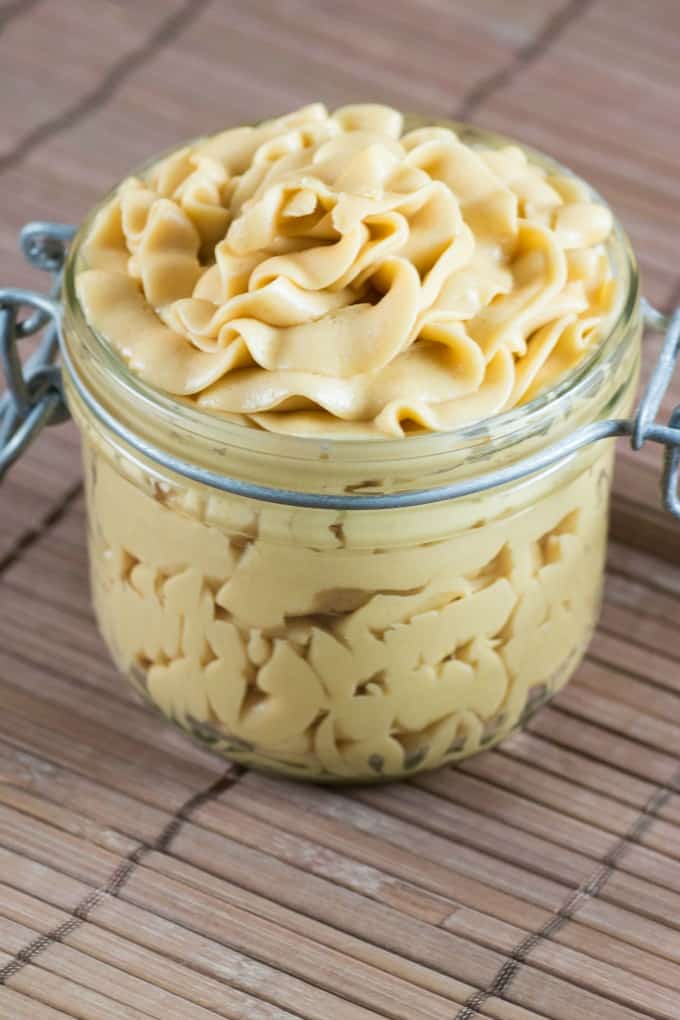 This icing tastes like a wonderful cheesecake and is soft, smooth, and easily spreadable or pipable. If you do a lot of decorating or even a smaller amount it is a good idea to have at your disposal icing bags and tips.
I have a complete kit that gets pulled out a lot in our home. There is always a use for it, especially around any holiday! We love to decorate cookies for Valentine's Day, St. Patrick's Day, Easter, Halloween, and Christmas.
Cupcakes are also a great seasonal or birthday treat! Our very popular Vanilla Candy Cane Cupcakes are great for the holidays. While our Birthday Cupcakes are great at any time of the year!
How to Make Salted Caramel Buttercream
The recipe is easily accomplished by whipping together butter (I use salted butter and then add more salt), cream cheese, dulce de leche, vanilla, cream, powdered sugar, and salt.
Take your butter and cream cheese out of the refrigerator and bring them to room temperature.
The mixture of butter and cream cheese is first whipped together at high speed. Then add in the dulce de leche, vanilla, and cream.
The powdered sugar is added at a low speed. If you have ever tried to add powdered sugar or icing sugar at a high speed you will soon figure out it is impossible as most of it will be on you, the counter, and the floor.
If your powdered sugar has been sitting around for a while you may want to sift it to make sure the lumps are removed. Otherwise, I find if it is fresh then I don't bother to sift.
I add in the salt at the end and usually to taste but for my liking, it is around a 1/2 tsp.
How do you make frosting thicker? If you want a thicker frosting just simply add in more powdered sugar, conversely if you want a thinner icing then add in more cream.
Tips for the Best Buttercream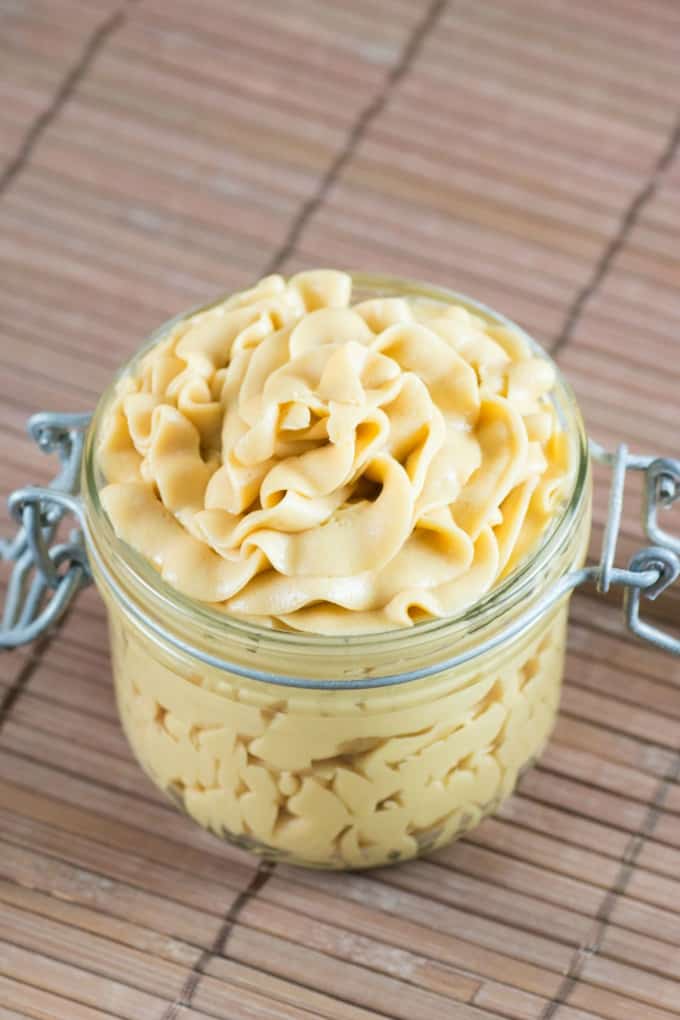 Not all buttercreams are equal. Some recipes can give you a substandard experience leaving you with a greasy, super sweet mess. You need to have the right balance of ingredients and good ingredients too.
This is not a place to try and cheap out on ingredients. The finer the better. I also don't recommend using a shortening in icing like this. Your desserts will end up tasting like the grocery store icing that really is avoided by most people and the cake is the only thing that is eaten.
Again taste as you go is always my motto. If you would like a less sweet frosting then add some, taste it and then add some more. Just the same with the salt.
How to Make the Best Icing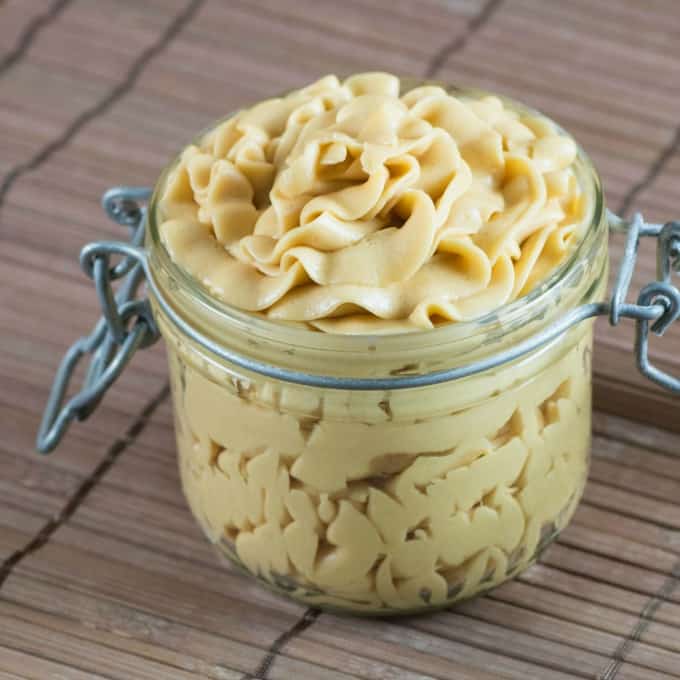 Adding in the cream cheese will level off the sweetness also and give it a much richer, deeper flavor. I think that is very enjoyable. I have always loved cream cheese icing.
You really want to whip an icing so that it is nice and fluffy and almost into a mousse.
Here is a handy printable for you to see how much icing you need for your different cakes and cupcakes. This is just an estimate depending on how thick you want it and what decorating you will be doing.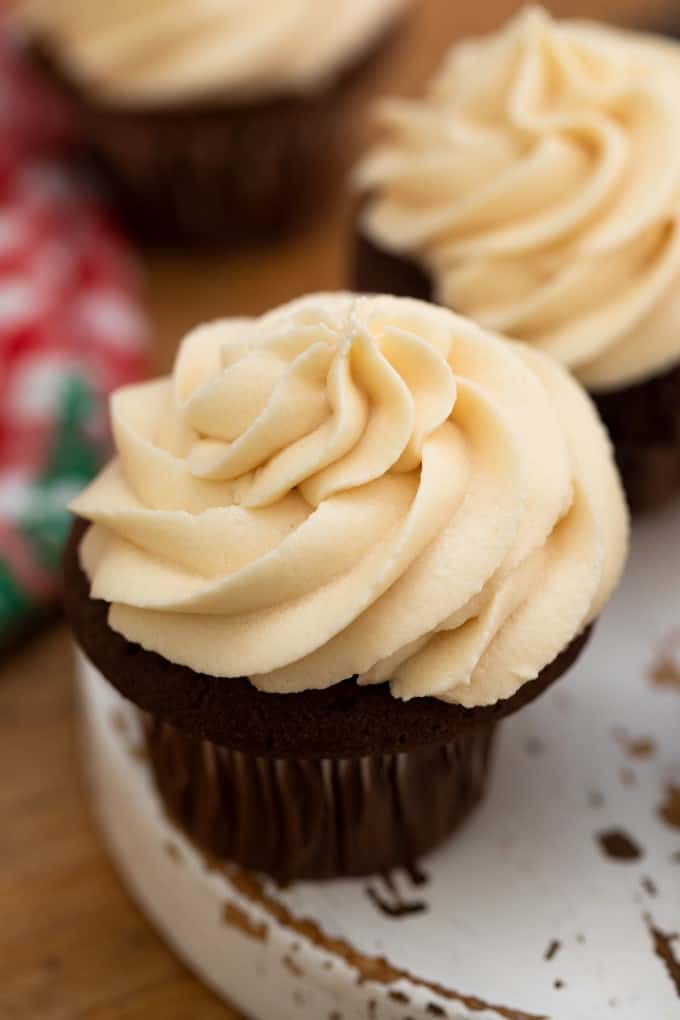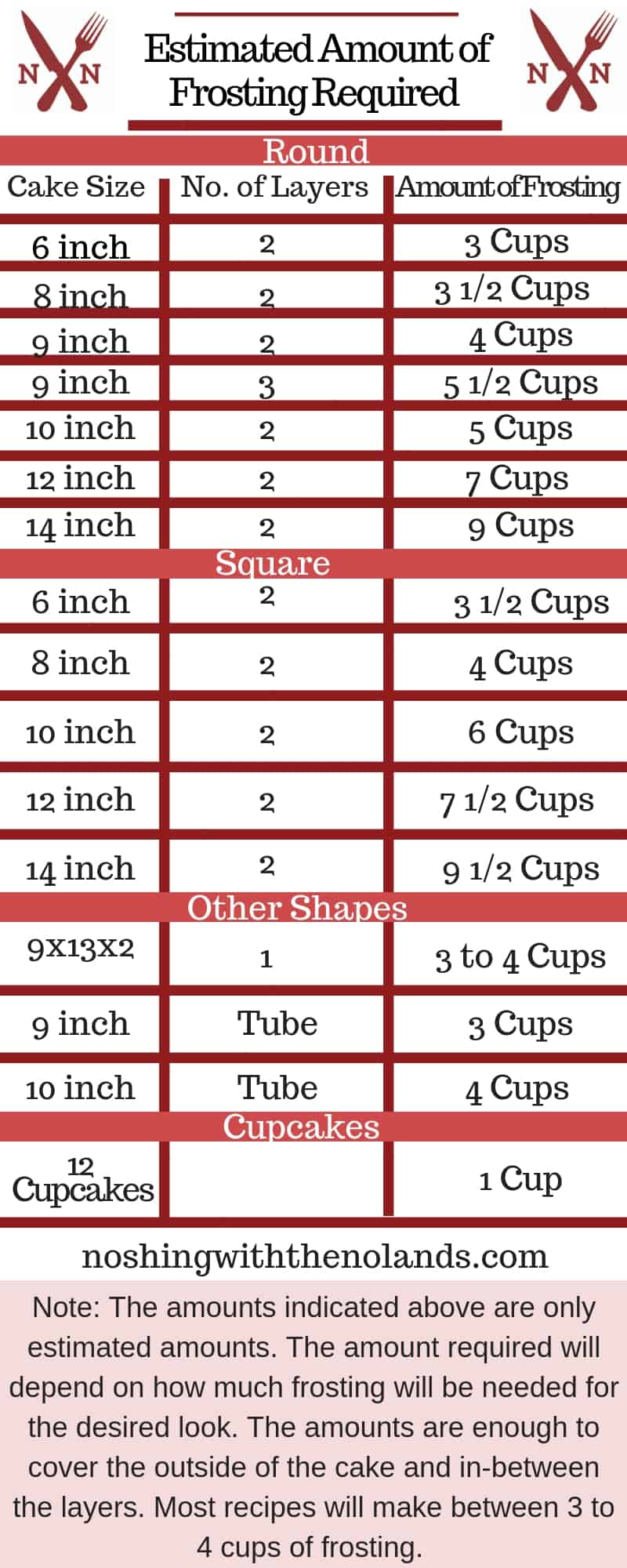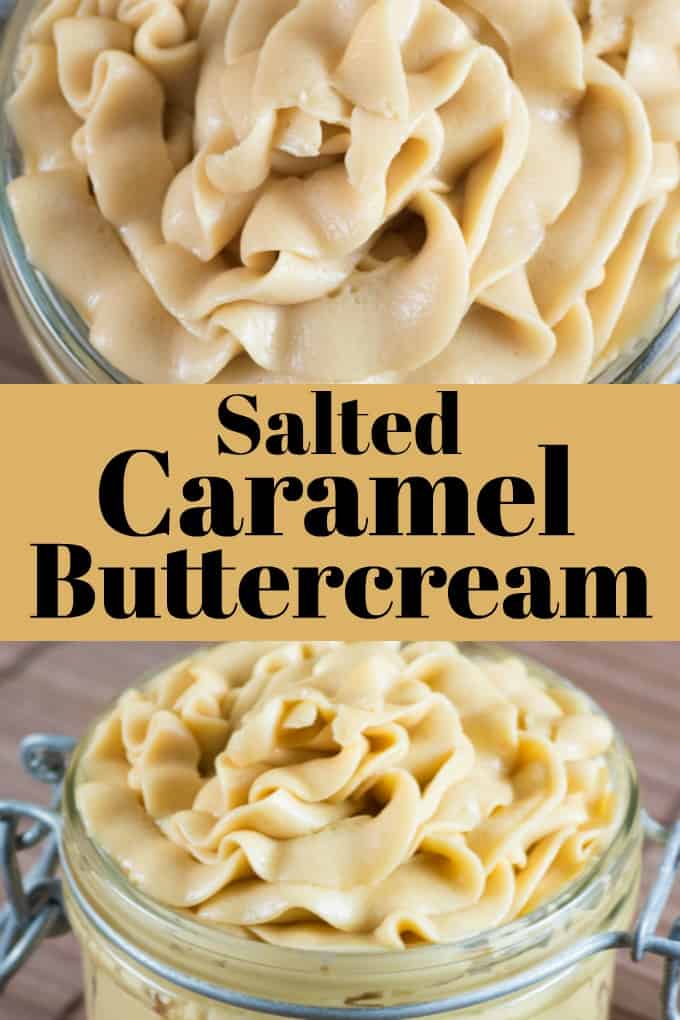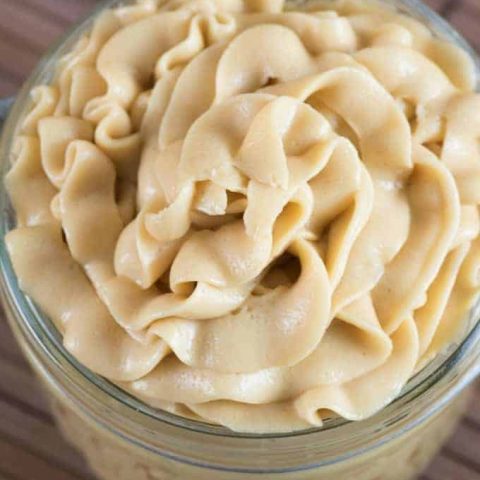 Salted Caramel Buttercream
Yield: 4 1/2 cups
Prep Time: 15 minutes
Total Time: 15 minutes
Salted Caramel Buttercream has the addition of cream cheese which makes it taste like cheesecake. It is wonderful with so many desserts!
Ingredients
1 cup butter (salted), at room temperature
4 oz. cream cheese
1/2 cup store bought dulce de leche or salted caramel sauce (watch the salt if using the latter)
2 tsp. vanilla extract
4 cups powdered sugar
2 Tbsp. cream, more or less to the desired thickness
1/2 tsp. Kosher salt or to taste
Instructions
Using a standup mixer with the paddle attachment or a handheld mixer beat butter and cream cheese on low to start and increase to medium and then high until creamy, scrap down the sides.
Add the dulce de leche and vanilla and beat on medium until fully mixed. Increase to high speed and beat for 2 min. Scrap down the sides as needed.
Turn the speed down to low and gradually add in the powdered sugar. Thin out the icing with the cream to desired thickness. Add in the salt and mix well. Taste and adjust seasoning.