38 Great Sheet Pan Dinners
Who doesn't like easy meals??!!! I love them and with the onset of sheet pan dinners, nothing can be easier. That is why I am bringing you 38 Great Sheet Pan Dinners! I am a huge fan of these at any time of the year! You might also like our two new sheet pan dinners, Maple Dijon Sheet Pan Salmon or Sheet Pan Tuna Steak Dinner.
Whether it is chicken, sausage, pork, salmon, steak, we have an easy healthy recipe for you! What is your veggie preference? Load on the potatoes, sweet potatoes, broccoli, green beans, Brussels sprouts, bell peppers and more.
We have a bunch of wonderful recipes for you to try, and we have broken them down into these categories, chicken/turkey, beef/pork, seafood and vegetarian/vegan.
I love this "make it, bake it and forget it" kind of approach to meal making. This gives you time to regenerate, reconnect or get a few chores done before dinner is served.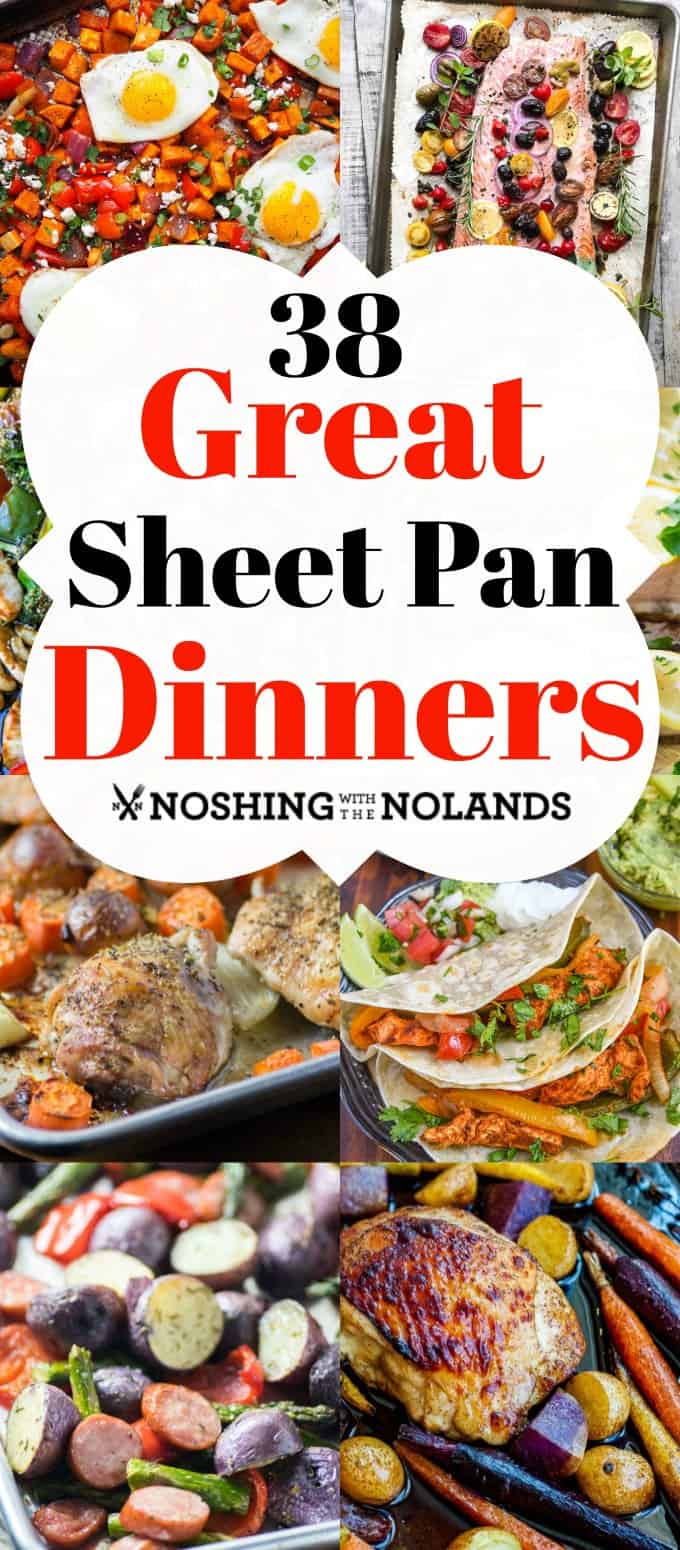 A simple chop, simple sauce and toss and you have a pretty amazing weeknight dinner on the table in no time. Most people have tried roasting potatoes in the oven but so many vegetables turn out fabulously this way too.
All you need is a baking sheet with sides to make these meals, what could be easier? And cleanup is one pan too! Even easier, line the pan with foil and you have virtually zero cleanup.
What is a sheet pan dinner? For the most part your entire meal will be prepared and baked on this one baking sheet. Some recipes require just a little more to put together but all are quick and easy.
Chicken/Turkey
Chicken is my number one go to for a sheet pan meal. It turns out simply delicious and juicy and is a crowd pleaser for sure. Chicken always has everyone coming to the table quickly.
Chicken thighs or chicken breasts turn out great being roasted like this. I have not used turkey instead of chicken but have used turkey or chicken sausage.
They are probably again my number one go to for a sausage now. Enjoy this section of recipes but there is still lots more to come!!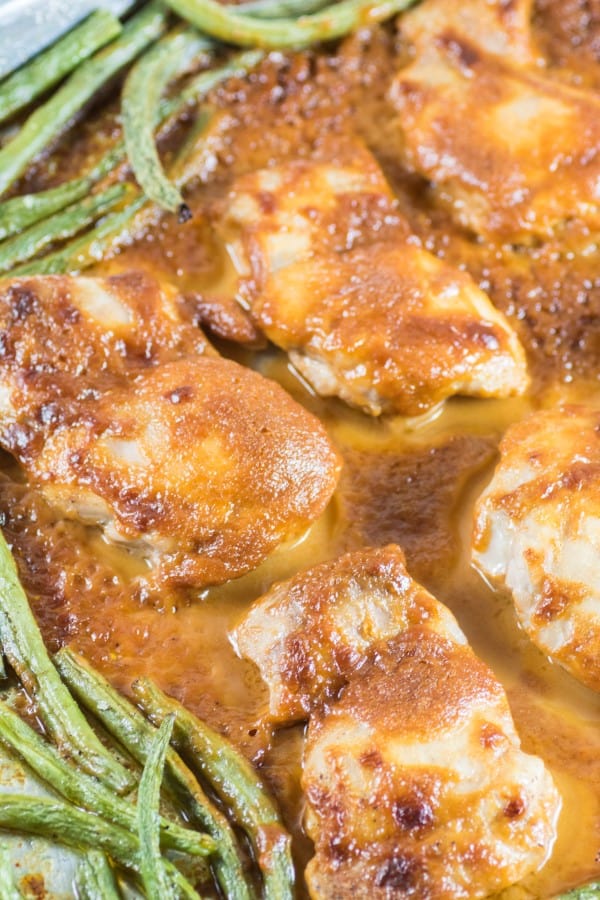 Easy Chicken Thighs in Peanut Sauce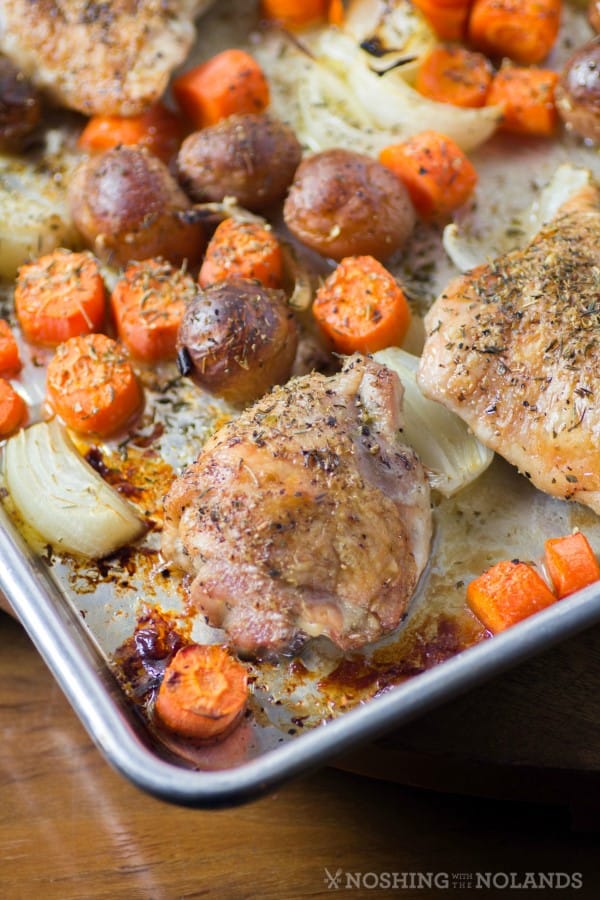 Roasted Sheet Pan Chicken Thighs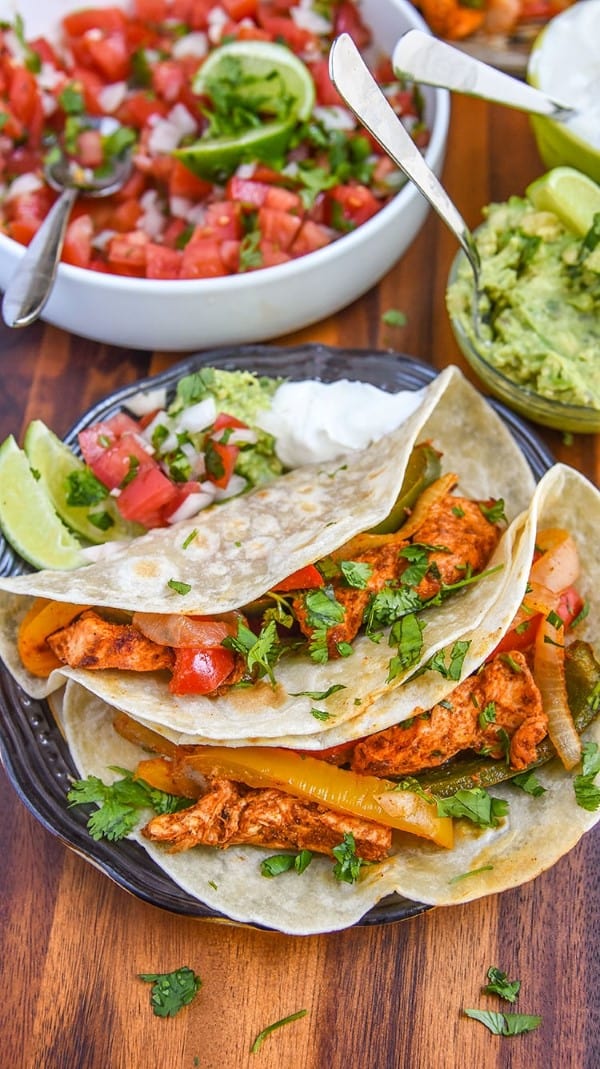 Baked Chicken Fajita Recipe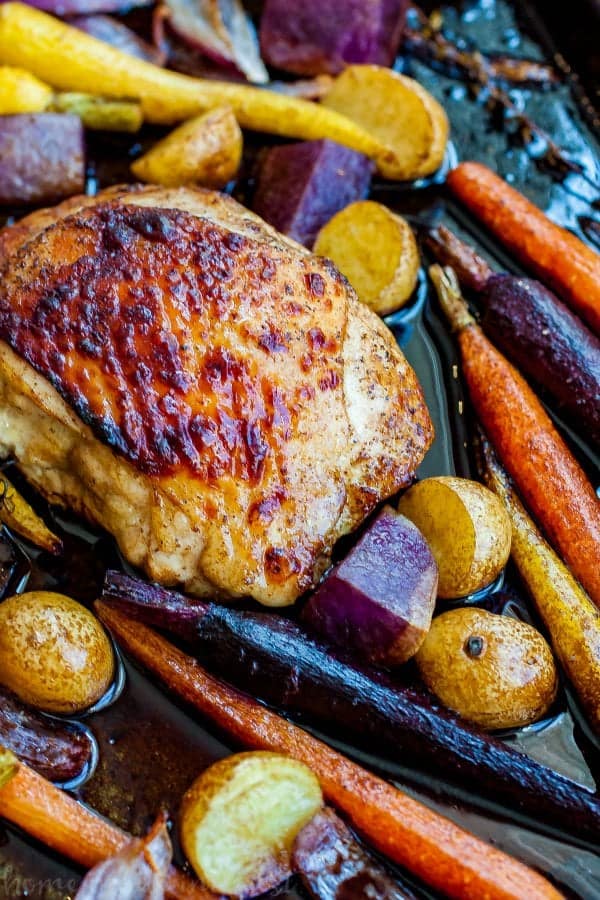 Sheet Pan Honey Balsamic Chicken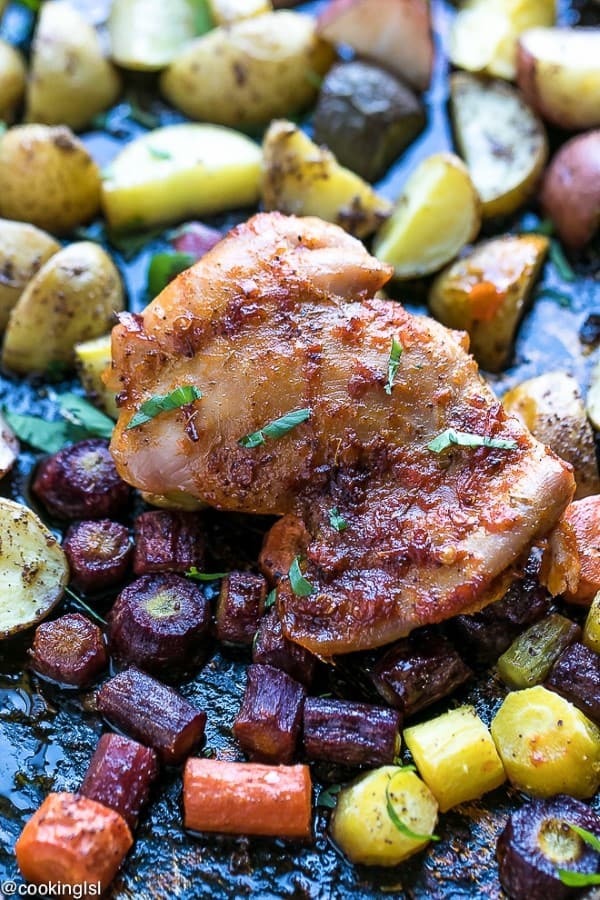 Sheet Pan Harissa Chicken with Potatoes and Carrots
by Cooking LSL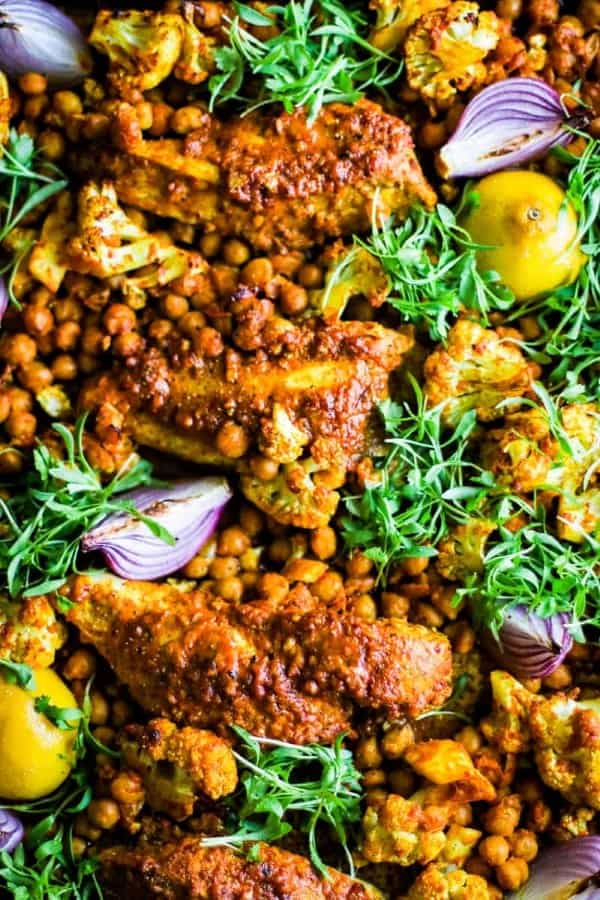 Shawarma Spiced Chicken Sheet Pan Dinner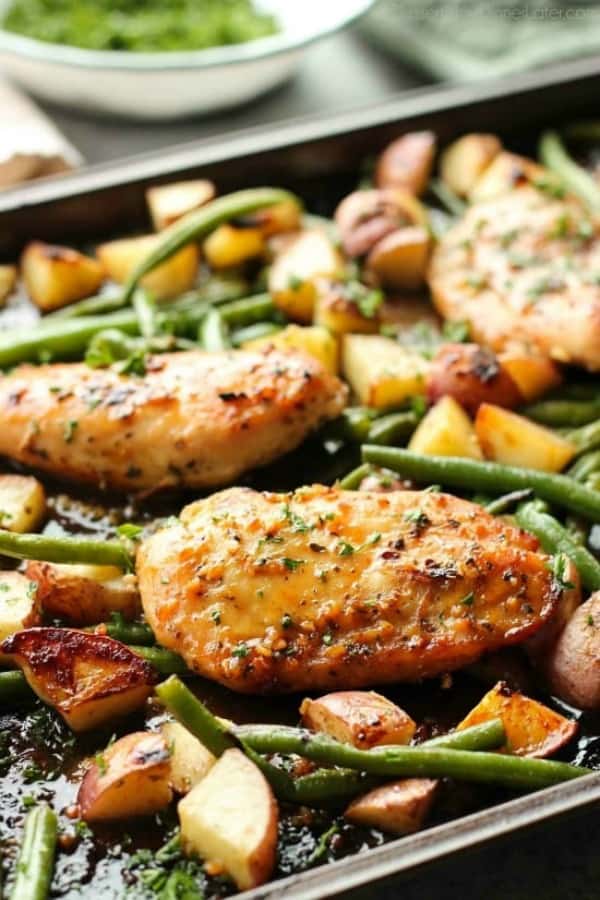 One Pan Honey Garlic Chicken and Vegetables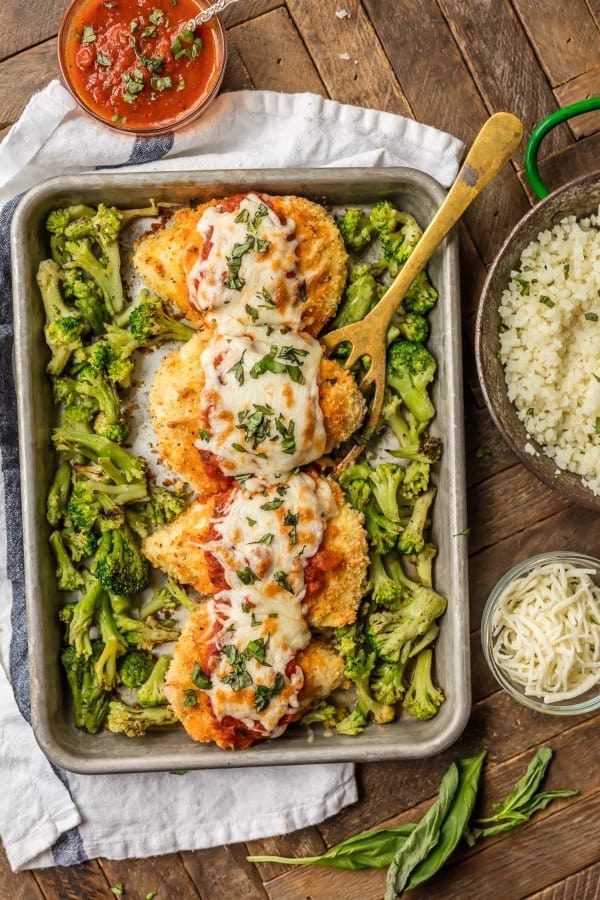 Baked Chicken Parmesan Recipe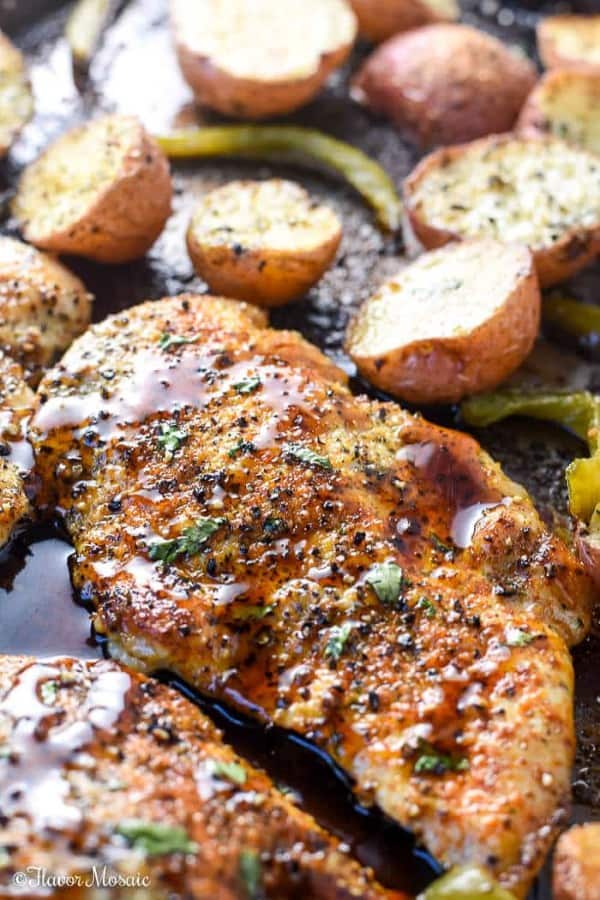 Honey Balsmaic Sheet Pan Chicken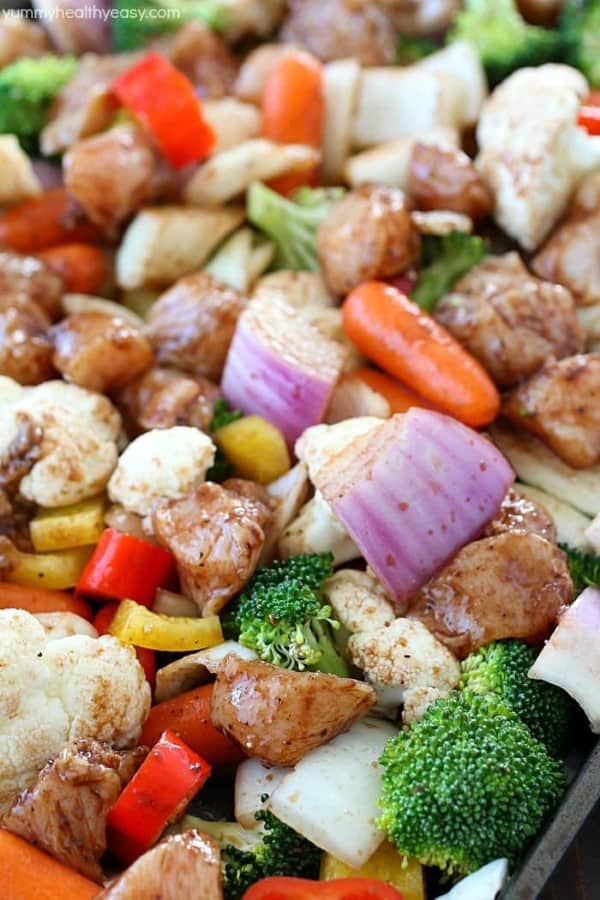 Sheet Pan Spicy Balsamic Roasted Chicken & Veggies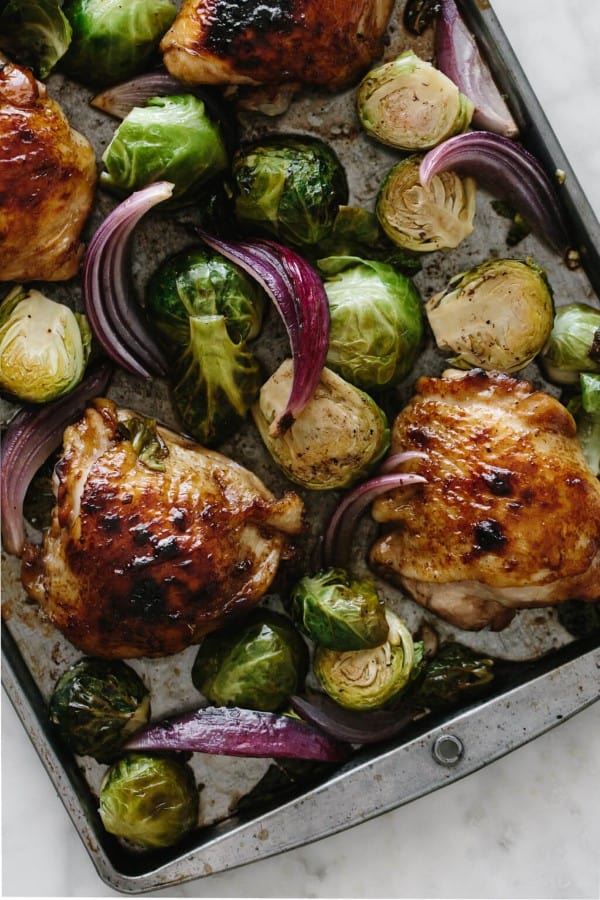 Roasted Balsamic Chicken with Brussels Sprouts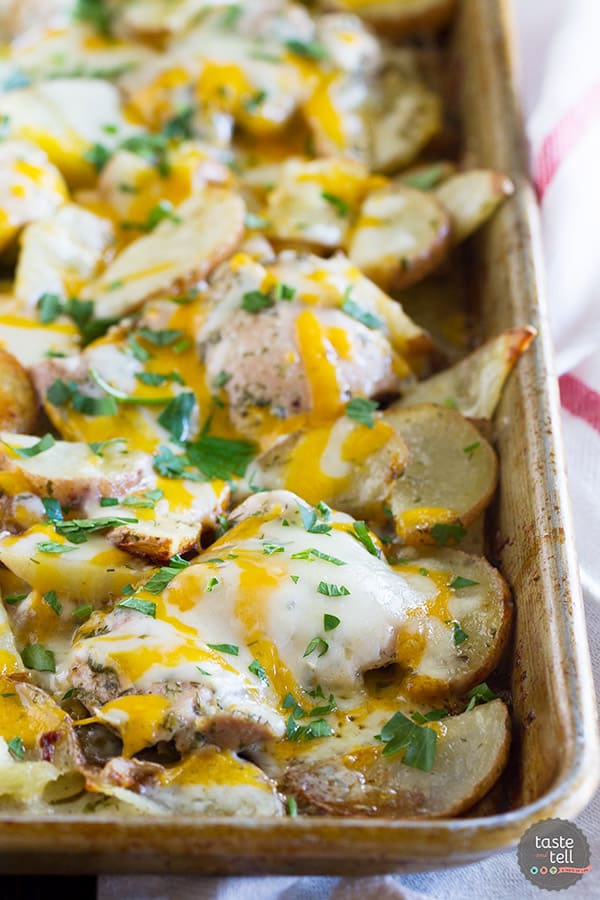 Cheesy Ranch Chicken with Potatoes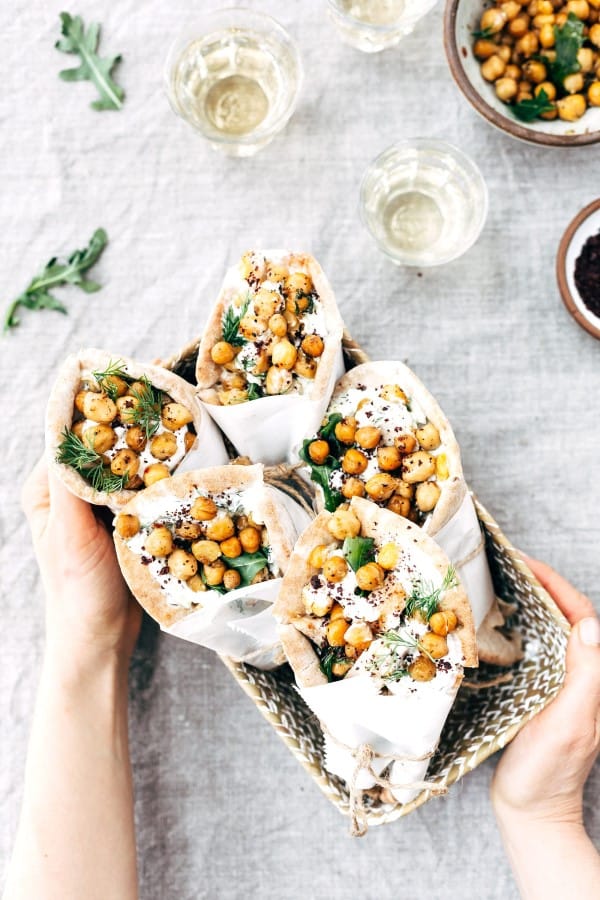 Roasted Chicken Pita Wraps with Crispy Chickpeas and Tzatziki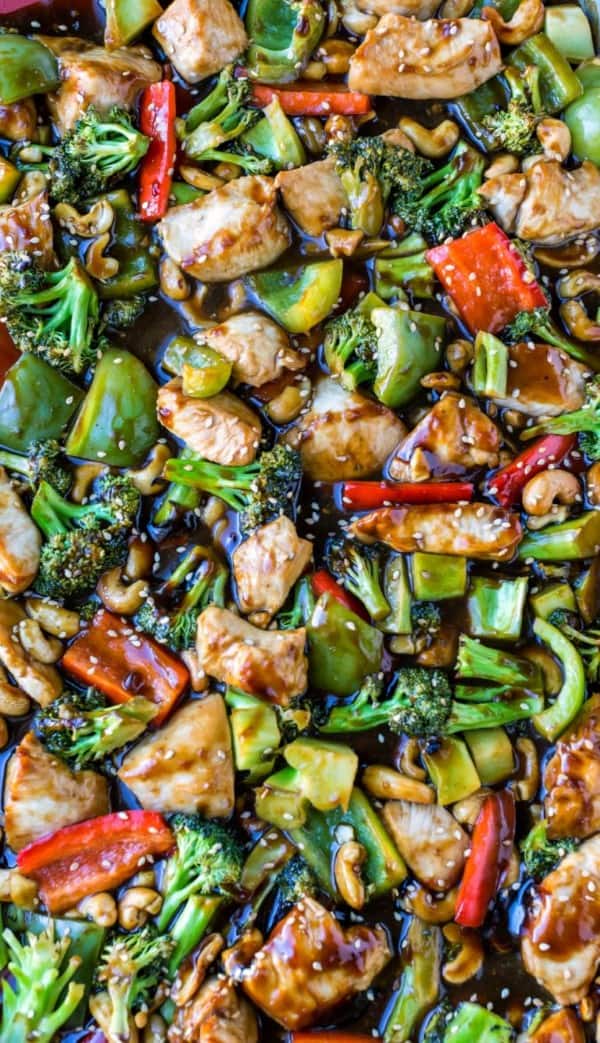 Sheet Pan Cashew Chicken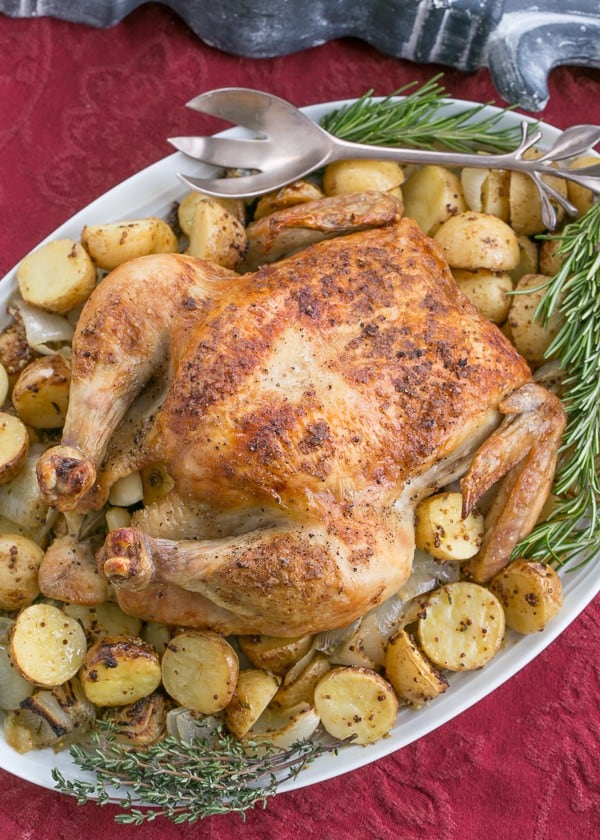 Classic Roast Chicken with Mustard Potatoes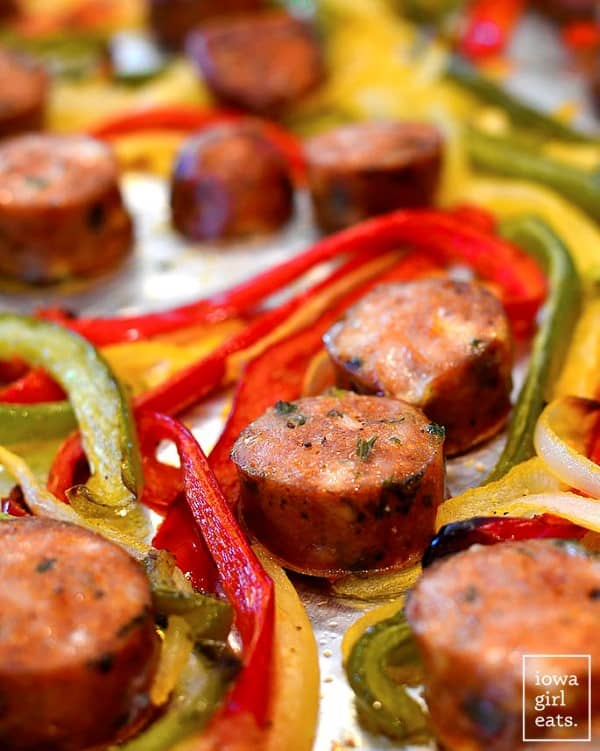 Sheet Pan Sausage and Peppers with Parmesan-Garlic Cauliflower Rice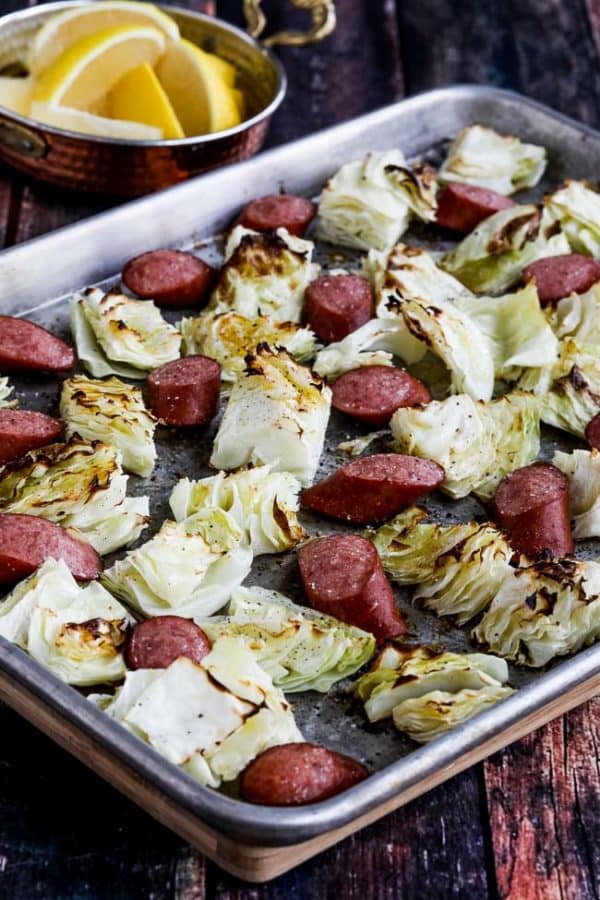 Low-Carb Roasted Lemon Cabbage and Sausage Sheet Pan Meal
Beef/Pork
Besides a chicken sheet pan dinner we have for you beef or pork too. From Steak Tips to Pork Chops and beyond!!
This section of recipes is awesome. We even have breakfast for you! And I love breakfast for dinner, one of my fave things to do as a treat!!
Did you know you can do a pasta like a gnocchi in an easy sheet pan dinner? Yup, we fry gnocchi up to, so it can easily be roasted also.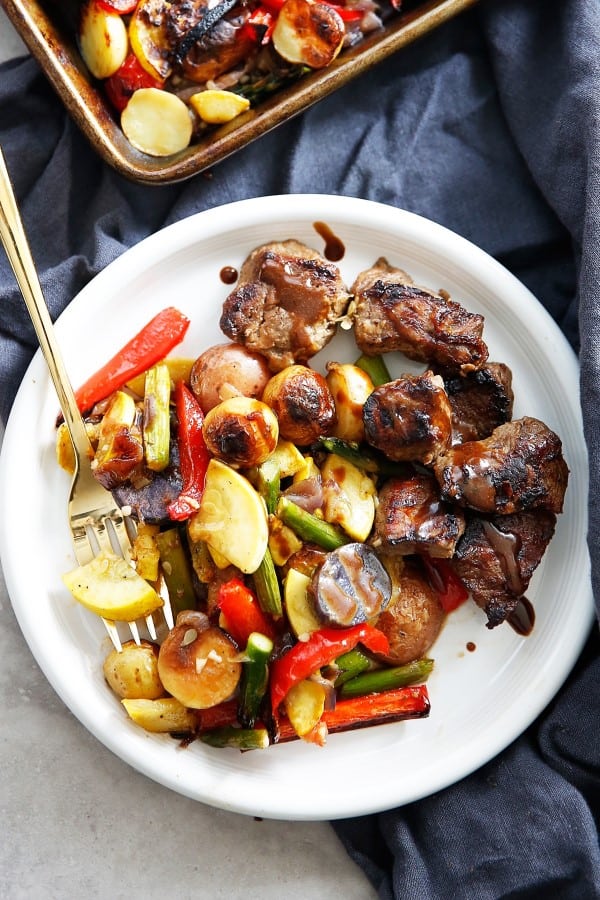 Sheet Pan Marinated Steak Tips with Veggies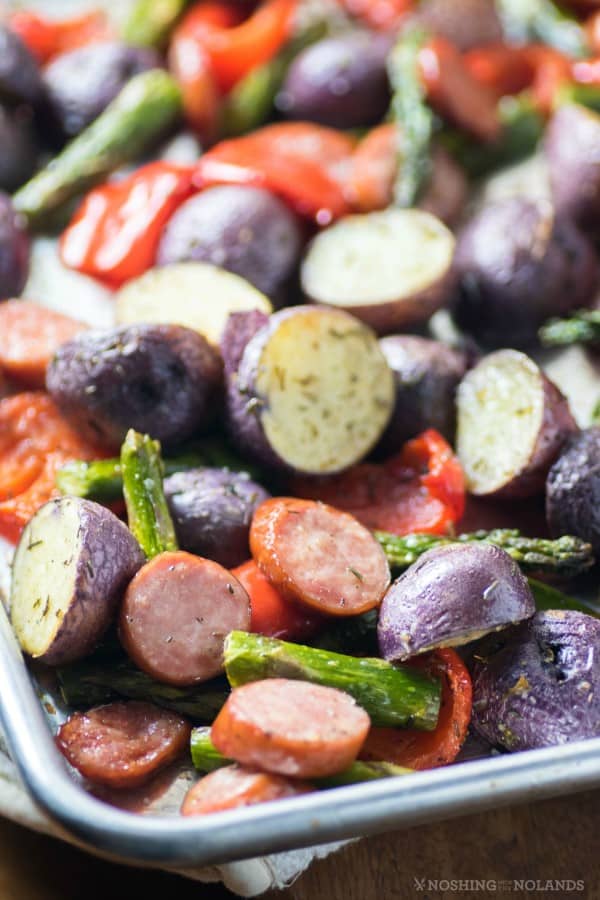 Roasted Sheet Pan Potatoes and Sausage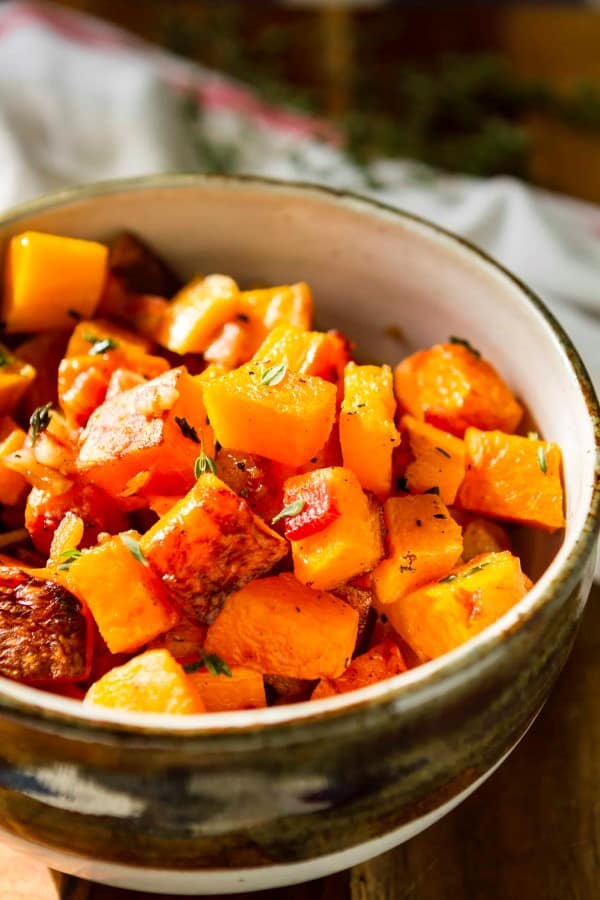 Bacon Roasted Butternut Squash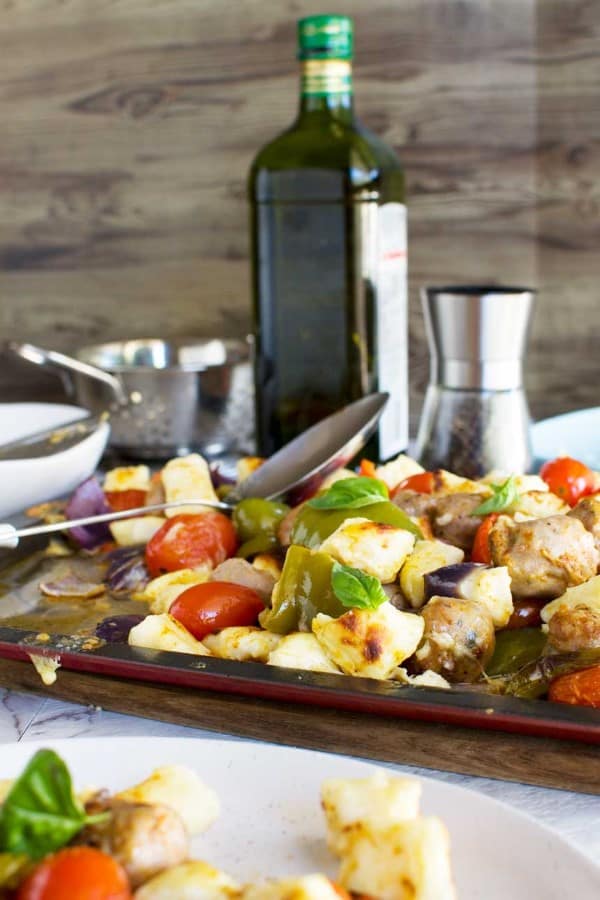 Easy Baked Gnocchi with Sausage, Peppers and Tomatoes
by Scrummy Lane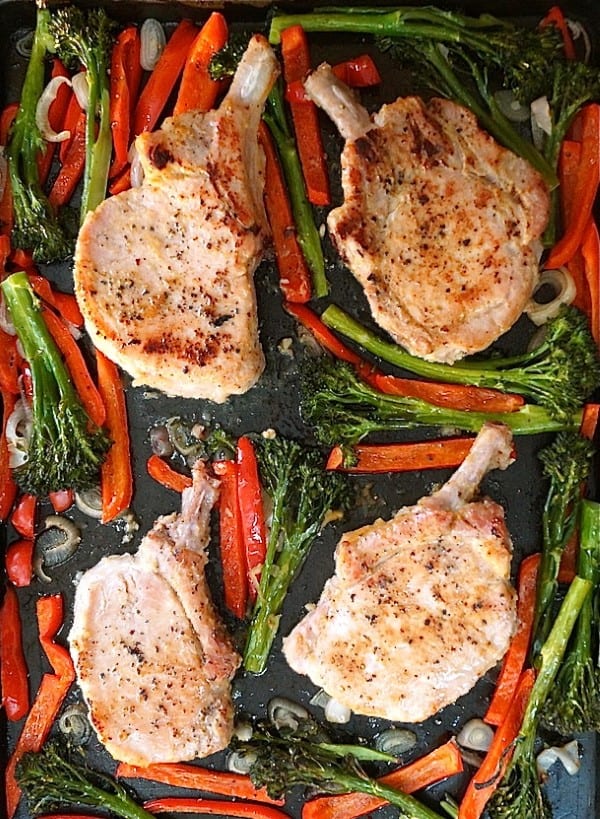 Sheet Pan Miso Glazed Pork Chops with Broccolini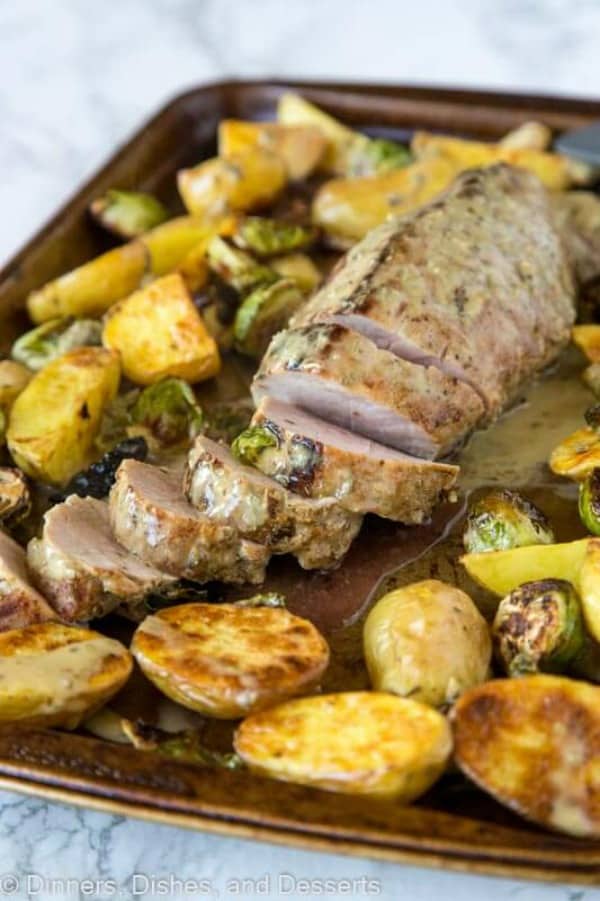 Sheet Pan Pork Tenderloin
by Dinners, Dishes and Desserts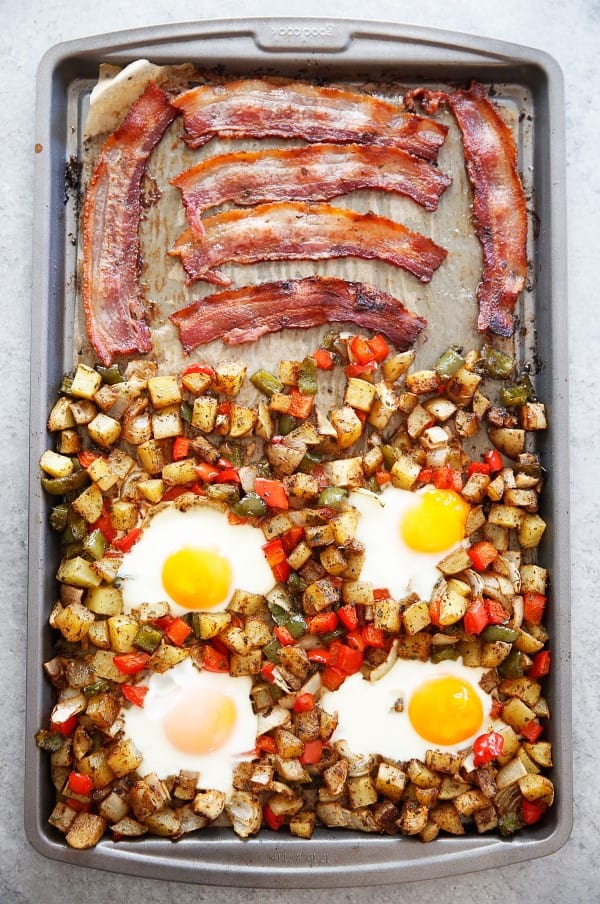 Sheet Pan Classic Breakfast Bake
Seafood
Salmon in particular turns out magnificently done on a sheet pan. You could substitute steelhead trout for the salmon if you wanted to mix it up a bit.
I love the fun ideas here with shrimp, adding in another variation for a seafood feast.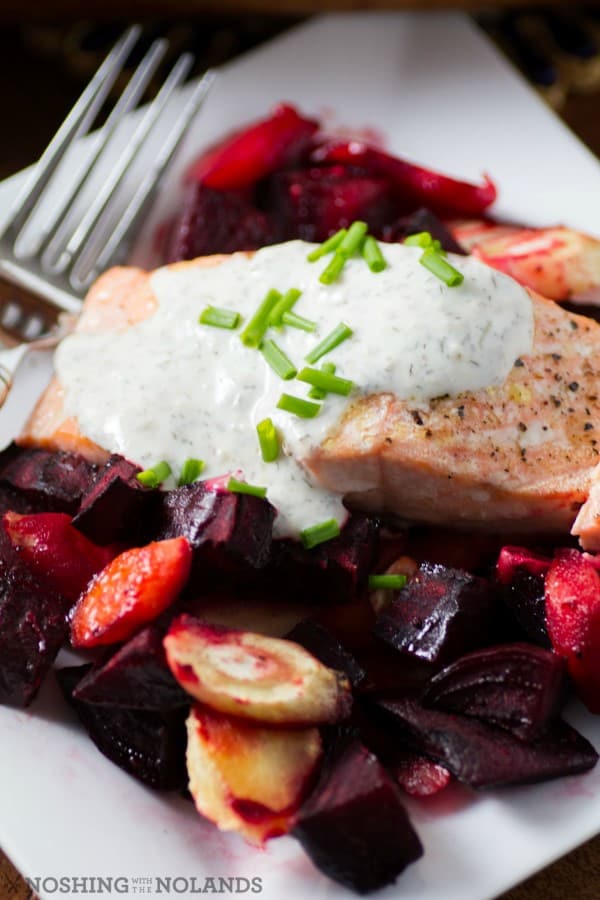 Roasted Salmon and Root Vegetables with Horseradish Sauce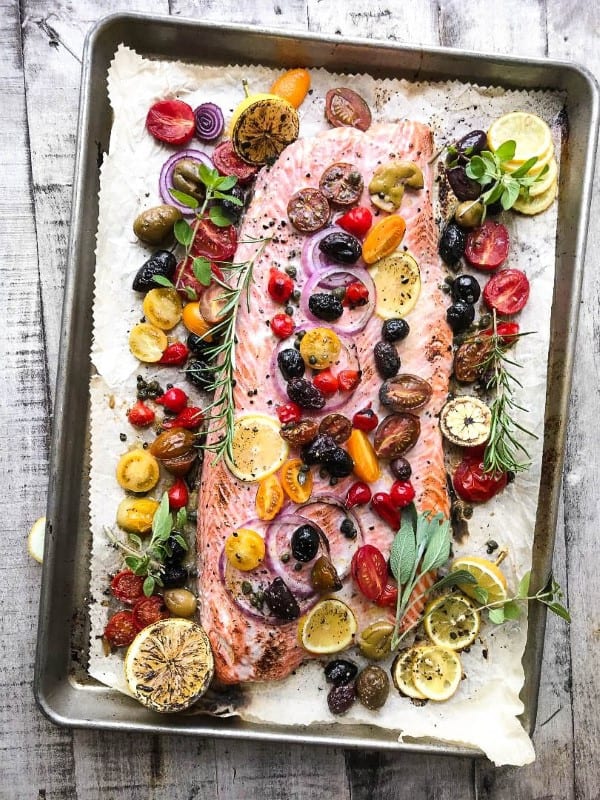 Mediterranean Sheet Pan Salmon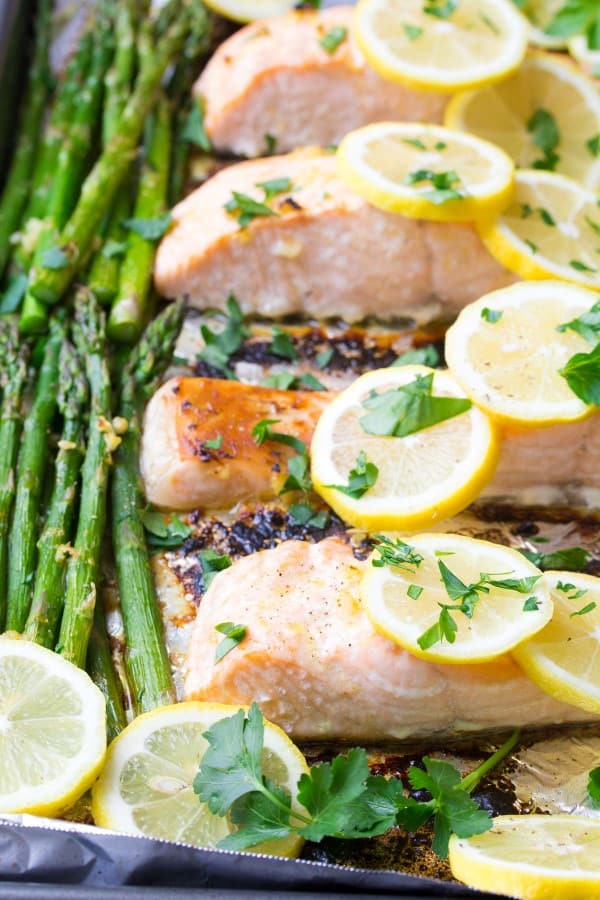 Sheet Pan Lemon Garlic Salmon and Asparagus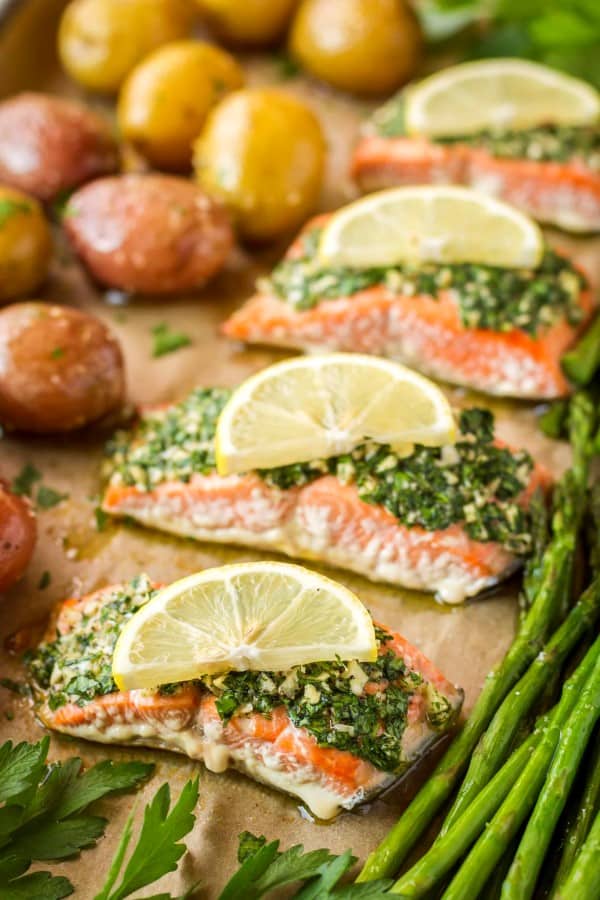 Parsley and Garlic-Rubbed Sheet Pan Salmon with Asparagus and Potatoes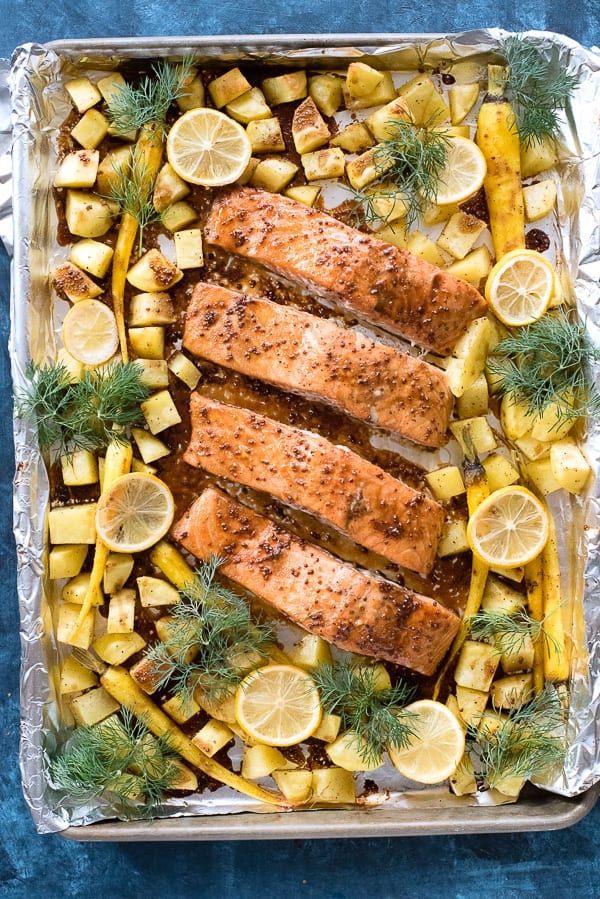 Sheet Pan Maple-Mustard Salmon with Potatoes and Carrots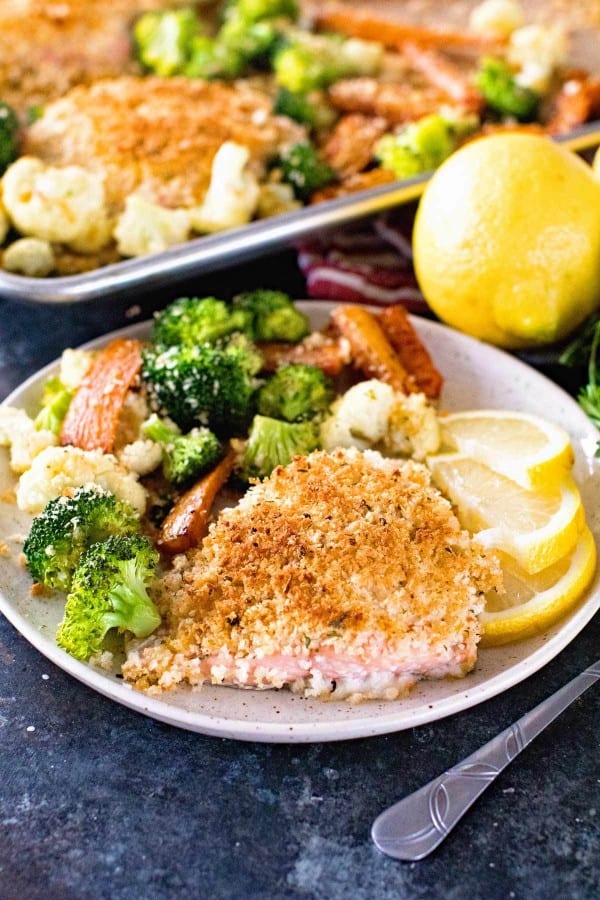 Sheet Pan Lemon Parmesan Crusted Salmon and Vegetables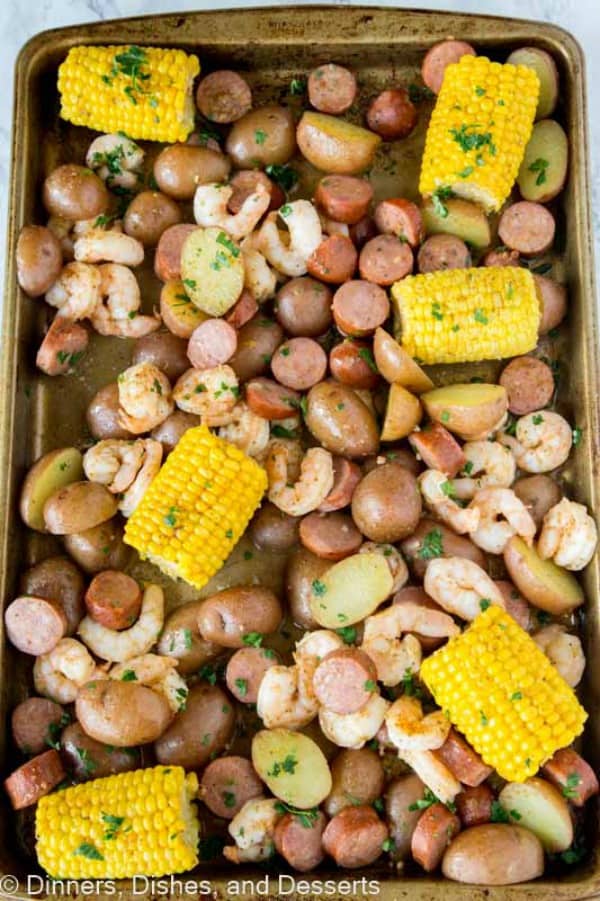 Sheet Pan Shrimp Boil
by Dinners, Dishes and Desserts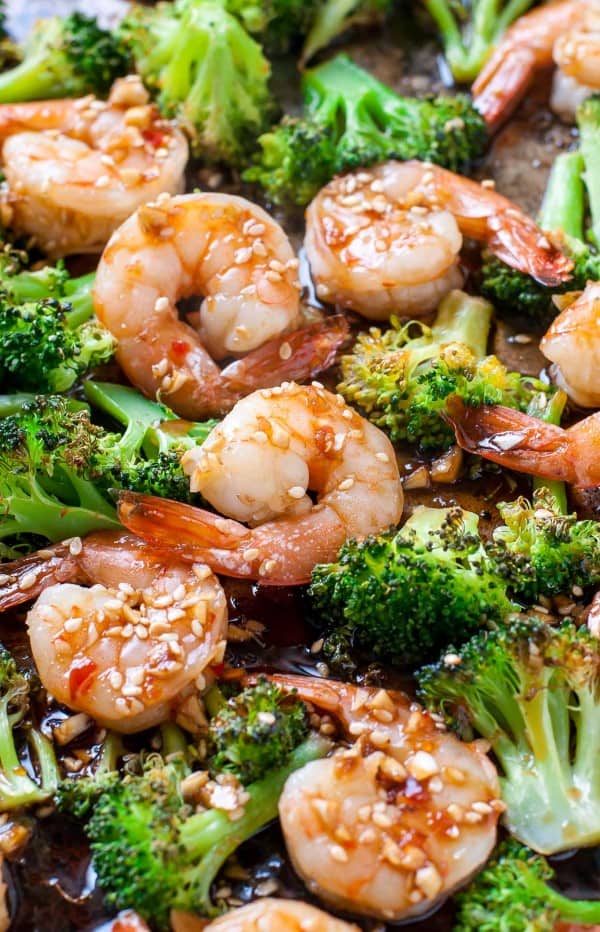 Sheet Pan Honey Garlic Shrimp and Broccoli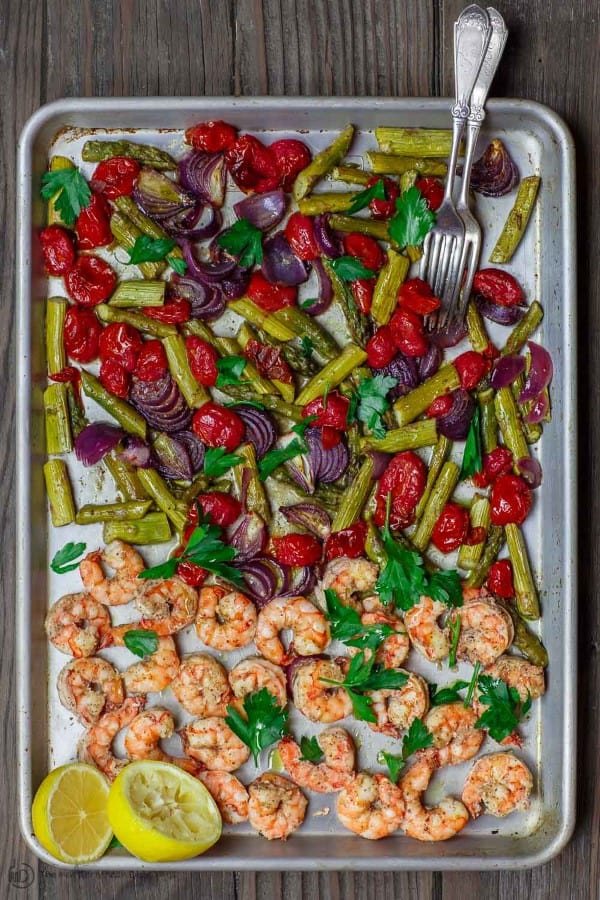 Mediterranean Sheet Pan Baked Shrimp and Veggies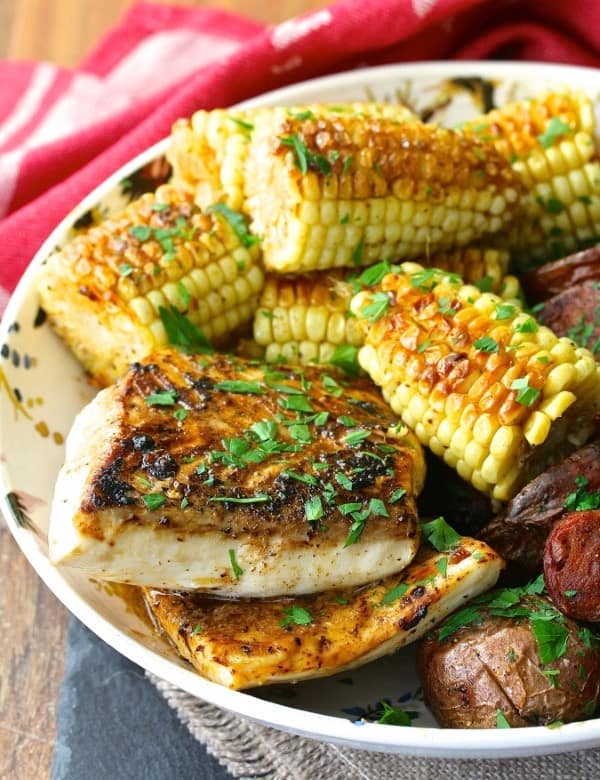 Halibut with Red Potatoes, Corn and Linguica Sausage Sheet Pan Dinner
Vegetarian/Vegan
Finally we have for you Vegetarian or Vegan to choose from for your sheet pan meals. A salad would go gorgeously with the Tomato Onion Parmesan Foccacia and that is easy enough to pull together.
Who knew you could do a fried rice, fajita bowl or a breakfast hash on a sheet pan but there you go, some other fantastic recipes to round out this collection.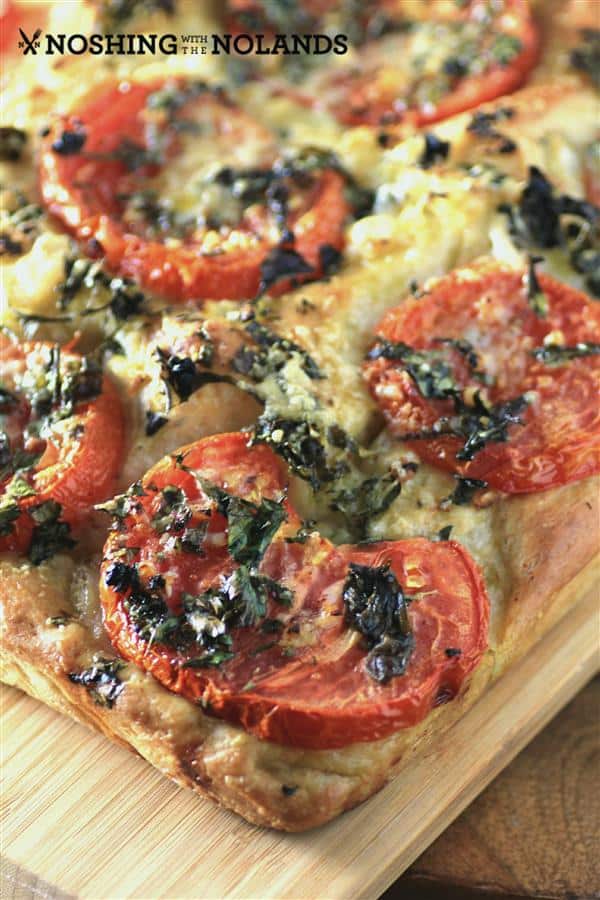 Tomato Onion Parmesan Foccacia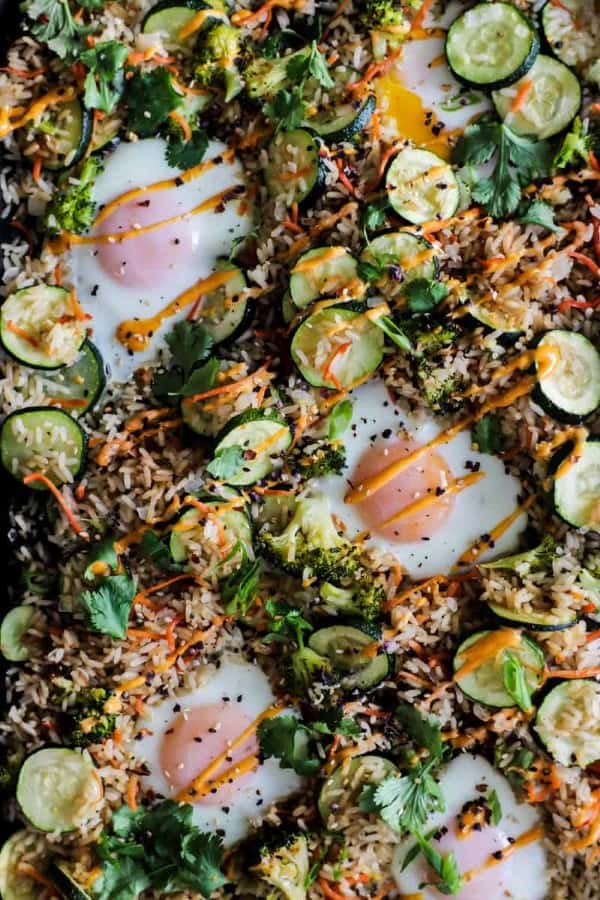 Sheet Pan Fried Rice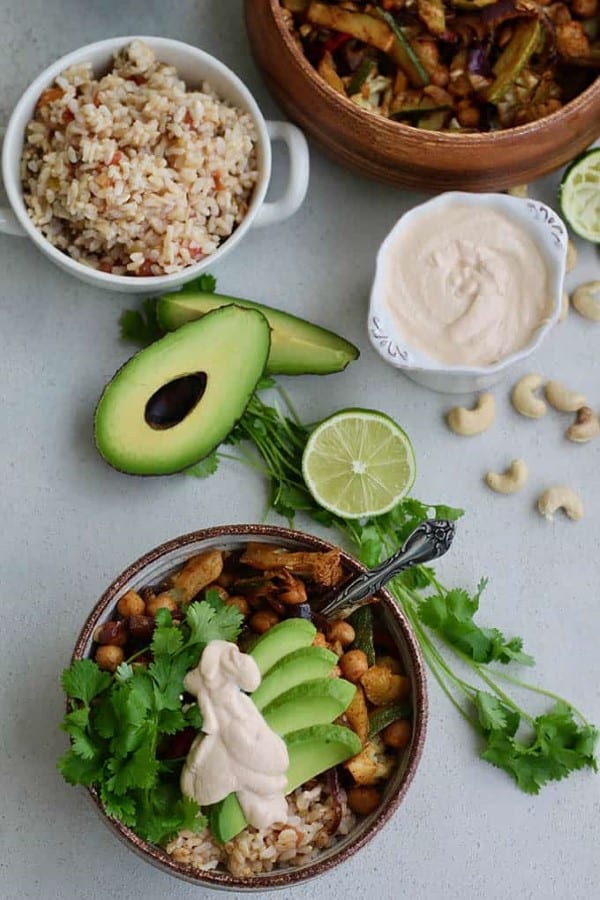 Vegan Sheet Pan Fajita Bowls with Spicy Chickpeas and Cauliflower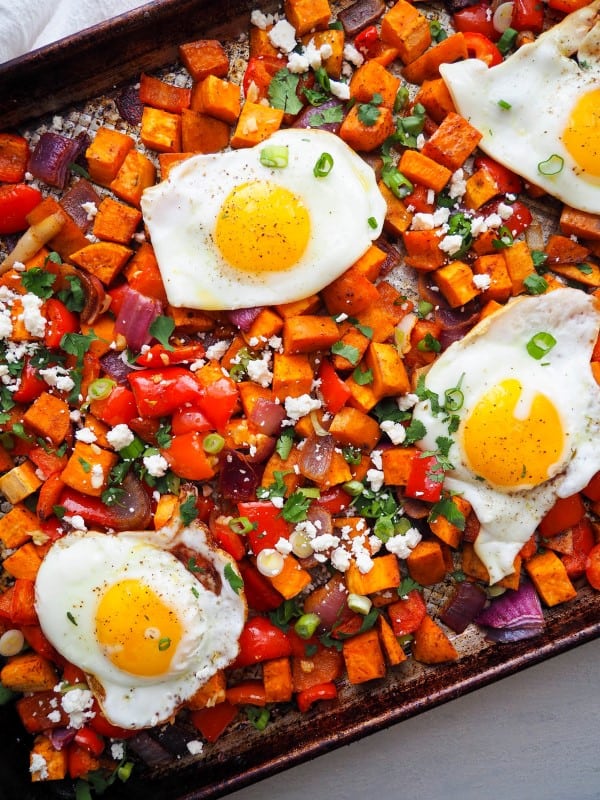 Southwestern Sweet Potato Breakfast Hash with Chili and Orange