Lemon Loaf
I just shared with you an Orange Pecan Loaf the other day. Our daughter just loves these and a slice in her lunch box is a real hit. Plus these loaves are super easy to make. She loves the Lemon Loaf from Starbucks so I decided to make that for her too.
This is also a great cake for Mother's Day, so bright with tons of lemon flavor. The perfect brunch dessert for spring or as a snack anytime of the day. It looks elegant when served but don't tell anyone how easy it was to make.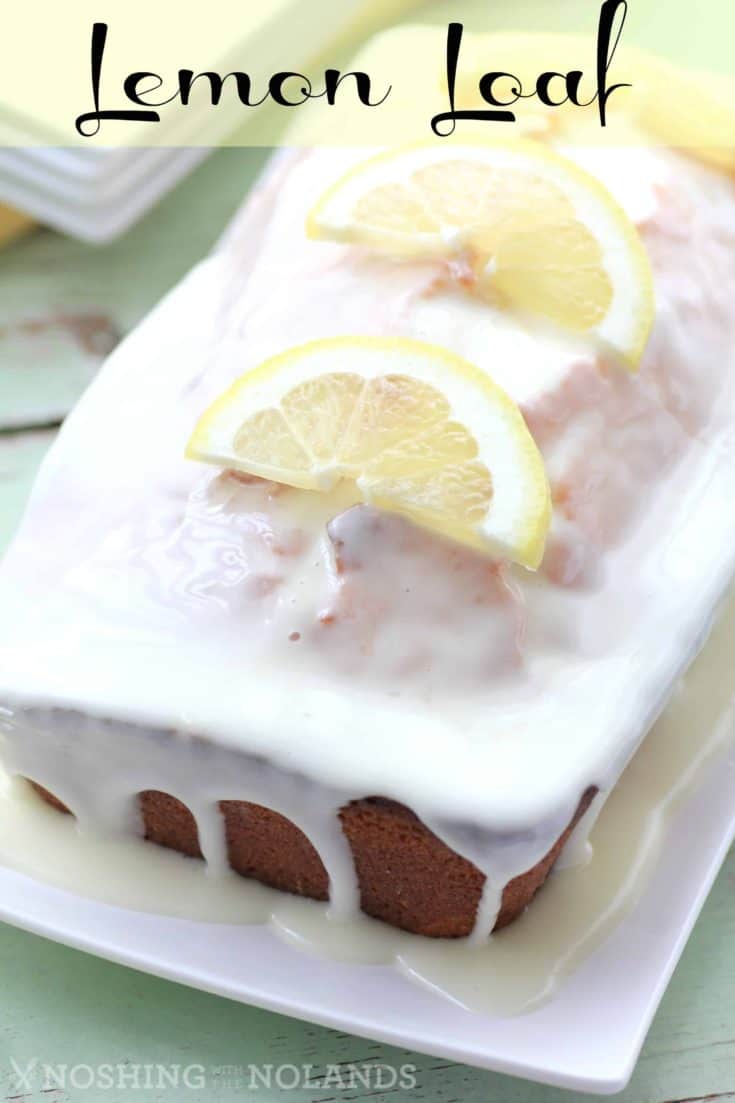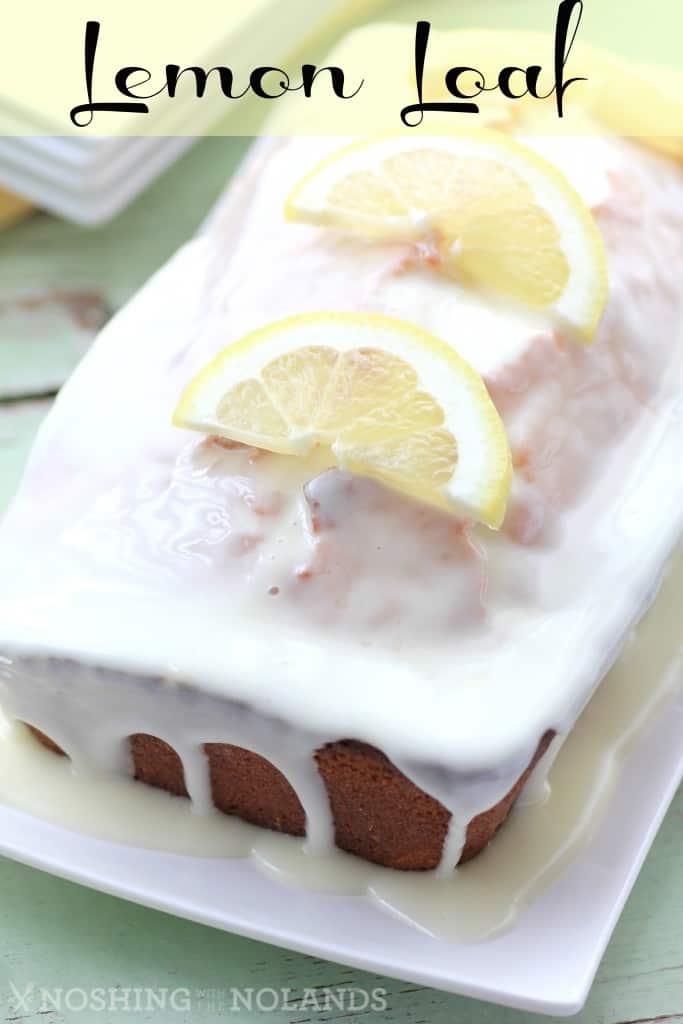 I can't seem to get enough of the fresh taste of lemon this spring. I am loving so many lemon dishes like Lemon Rosemary Chicken, Pasta with Proscuitto, Peas, Mint and Lemon, Strawberry Pineapple Lemonade, and Brunch Lemon Bundt, just to name a few I have been adoring this spring.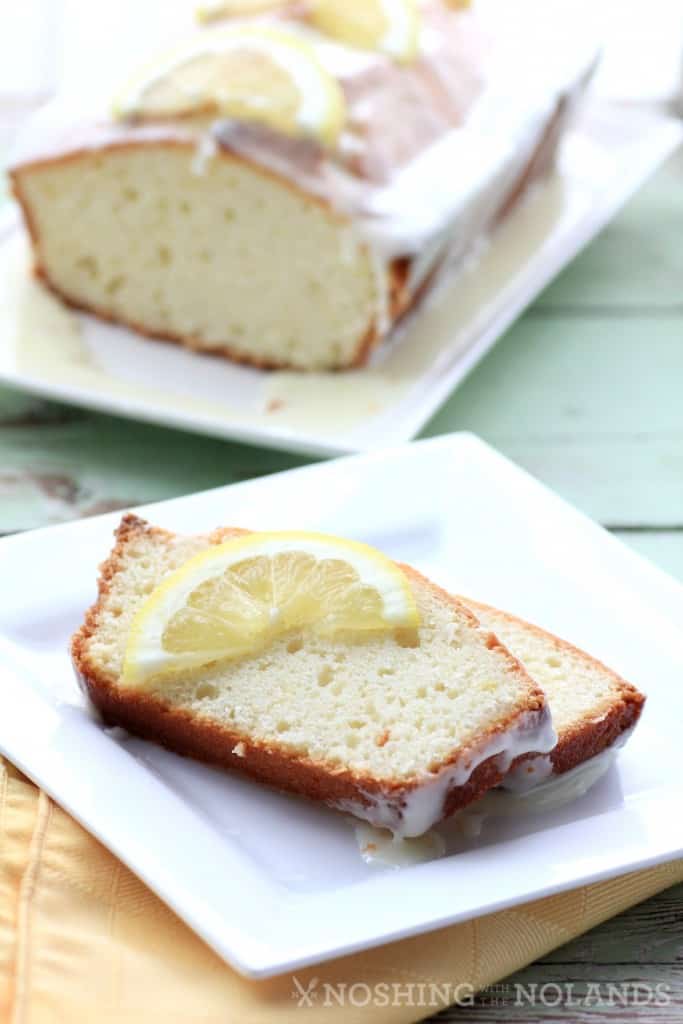 Make mom and everyone else happy with this easy and delicious Lemon Loaf. You just can't go wrong with this recipe.
The Recipe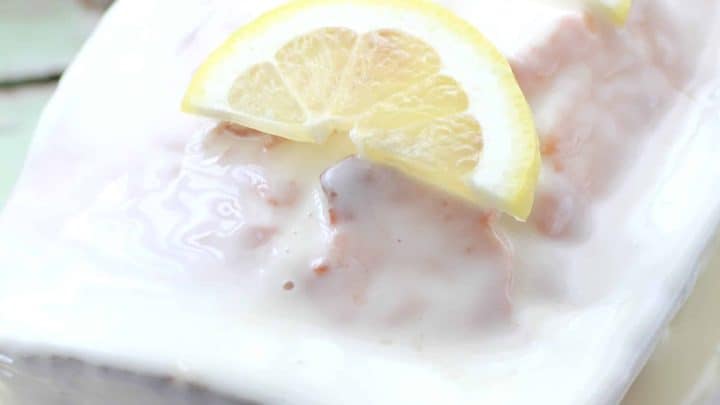 A Lemon Loaf that is bursting with spring flavor.
Total Time
1 hour
25 minutes
Ingredients
1/2 cup butter, at room temperature
1 cup sugar
2 large eggs
3 lemons zested
1/4 cup lemon juice, more for the glaze and syrup
1 tsp. real lemon extract
2 cups flour
1/2 tsp. baking powder
1/2 tsp. baking soda
1/2 tsp. salt
1/2 cup buttermilk
Syrup
1/4 cup lemon juice
1/4 cup sugar
Glaze
2 cups confectioner's sugar
3 Tbsp. lemon juice, or until desired consistency
Instructions
Preheat oven to 350F. Spray a 9x5x3" loaf pan with cooking spray and set aside.
Whisk together the flour, baking powder, baking soda, and salt in a bowl, set aside. Mix the lemon juice and buttermilk together, set aside.
Cream the butter and initial sugar together in a large bowl of a stand up mixer with a paddle attachment, until light and fluffy, 5 min. Add in the eggs one at a time, mixing well after each. Add in the lemon zest and lemon extract. Add the flour and buttermilk mixture alternatively, starting and ending with the flour. Mix well.
Pour the batter into the prepared loaf pan and bake for 45 min. to 1 hour or until cake tester comes out clean. Let cake cool for 10 min.
Mix together the syrup ingredients and microwave, stirring after 30 seconds and until sugar melts, about 1 min. Remove cake from pan and place on a cooking rack over a rimmed cookie sheet. Brush on the syrup and let the cake cool completely.
When ready to serve, mix the glaze ingredients together and pour over the cake. Decorate with lemon slices if desired.
The cake freezes well at any stage, after the syrup or after the glaze. I slice the cake and put into baggies for lunch box snacks.
Recipe adapted from
Ina Garten – Food Network
.