Make-Ahead Mashed Potatoes Recipe
Are you looking to do a few dishes ahead of time for the holidays? I think we make this Make-Ahead Mashed Potatoes Recipe almost every single time. It is easy to make, creamy and delicious and can be made ahead so this is completely a winner!!
Nothing worse than trying to coordinate the bird, sides, and mashed potatoes all at the same time. Actually that has never worked for me. People say how do you not look stressed when you are having a dinner party. The key is prepping as much as possible ahead of time.
I have some great tips for you in How to Prep for a Dinner Party. These tips will help make your dinner party not only run smoothly but also relieve you of loads of stress and give you time to enjoy your company as well.
What are the Best Potatoes for Mashing?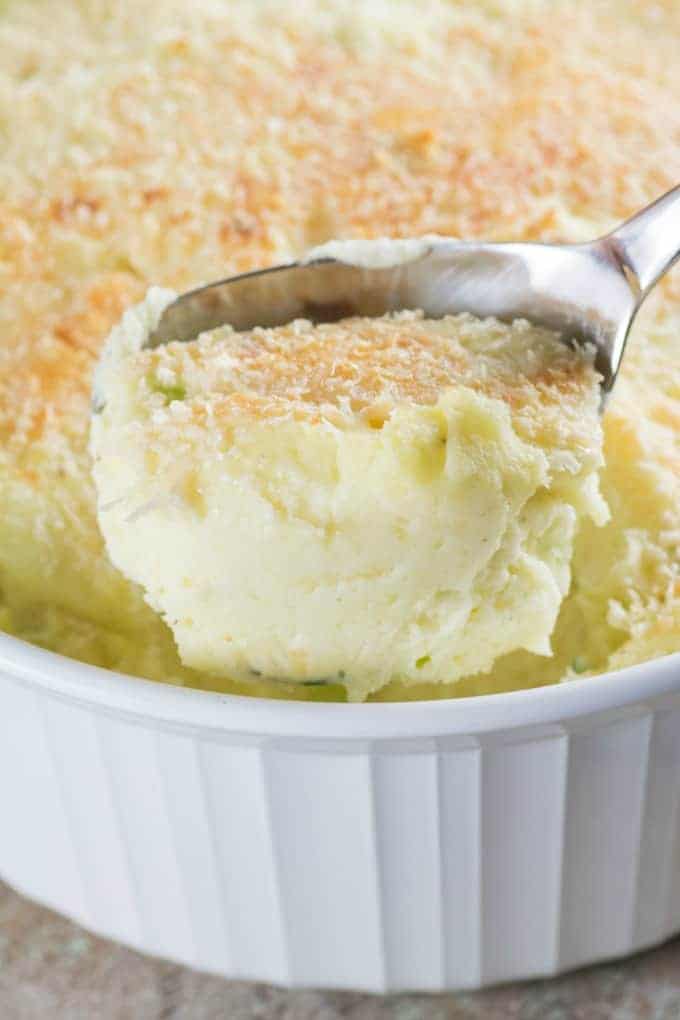 Helpful Items For This Recipe
This post contains affiliate links
Look at how amazing these look!! What are the best potatoes for mashing you ask? The answer is russet potatoes or Yukon gold potatoes.
We have used both of those for this recipe. They will give you the smoothest most flavorful mashed potatoes.
Mashed potatoes are a must for the holidays whether you are having a turkey, ham, chicken or roast beef. They go with them all and nothing is better than mashed potatoes to sop up the gravy.
How Do You Make Creamy Mashed Potatoes?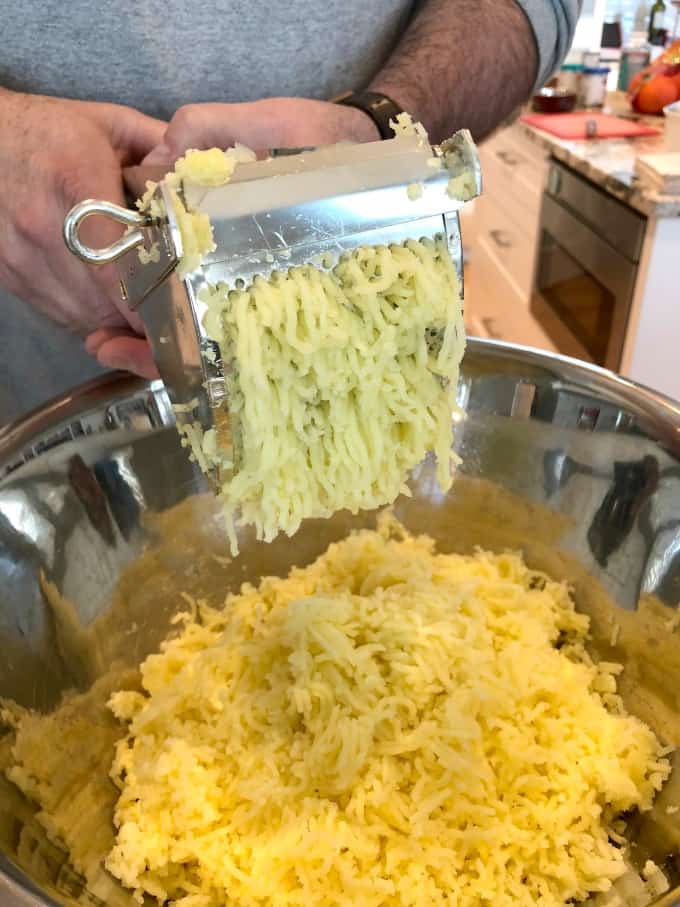 Besides using the correct potatoes to be mashed we also like to use a ricer. The potatoes will be smoother, creamier and fluffier using this device.
A potato masher will still leave lumps and an electric mixer used from the start can leave you with the dreaded potato paste instead of light and fluffy potatoes. We use a hand mixer only at the end to add in the sour cream cream cheese mixture.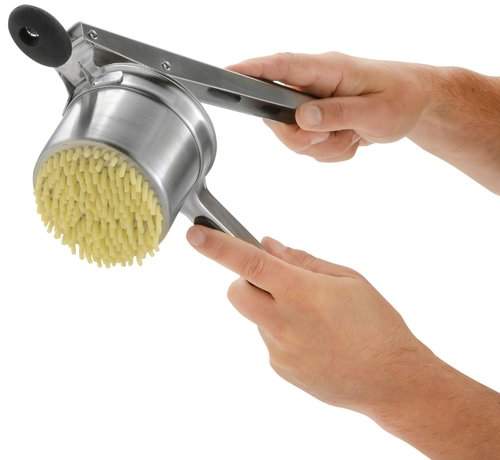 After peeling and cutting the potatoes into chunks and bringing them to boil in a large pot of salted water, I cook them for 15 to 30 minutes depending on the size of the cut. Then drain the potatoes well.
You want the potatoes fork tender for a mashed potato recipe. Overcooking as opposed to undercooking for mashed potatoes will be helpful.
I have never used baked potatoes for mashed but I have seen recipes for that. I think peeling is easier though than having to take the potato out of the skins afterward.
Creamy Make Ahead Mashed Potatoes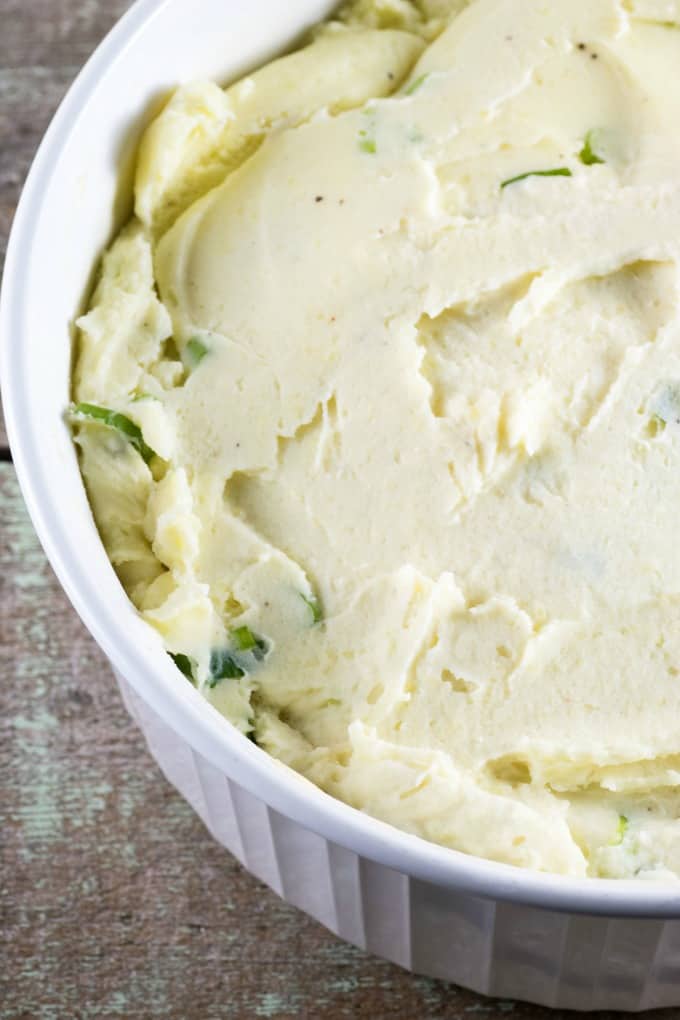 We blend the sour cream, cream cheese, salt and pepper plus the nutmeg with a hand mixer. Once the potatoes have been riced I add in the butter and mash and then the sour cream cream cheese mixture is further blended in with the hand mixer until light and fluffy.
At the end we stir in the green onions. All of this is then added to a buttered casserole dish. Is this not perfect for Thanksgiving dinner? We also make it at Christmas and Easter too!! Heck, this can be made at anytime of the year.
Since it is easy and a great make ahead casserole you will be wanting to make this again and again.
Can You Make Mashed Potatoes Ahead of Time?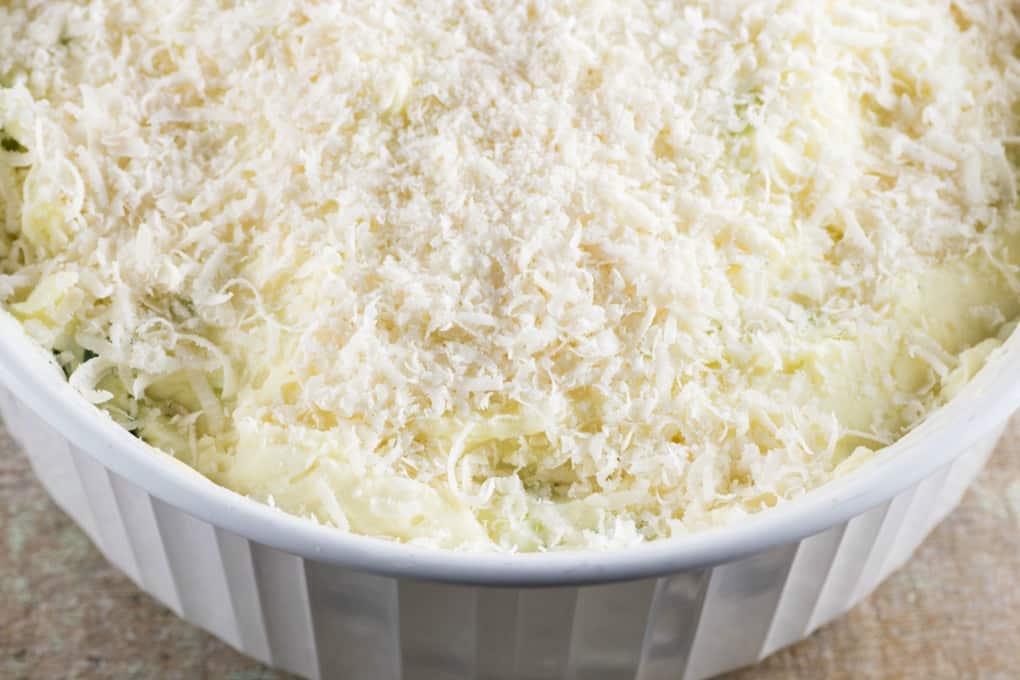 Can you make mashed potatoes ahead of time? Absolutely if you use our recipe! The butter, sour cream and cream cheese keeps them nice and moist.
I wouldn't do it with regular mashed potatoes though as they tend to dry out easily. Leftover regular mashed potatoes are best for potato scones and potato pancakes.
How Far Ahead Can you Make Mashed Potatoes?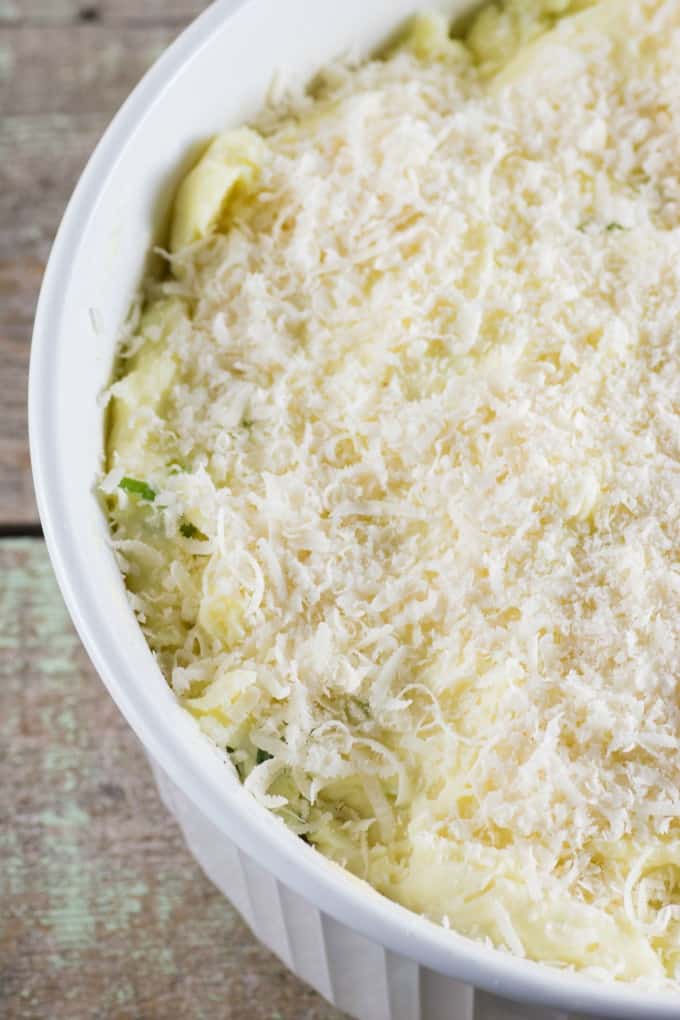 You can make this Make-Ahead Mashed Potato Recipe safely ahead of time, 3 days in advance of the big event. That frees you up for so many other things to prep.
Can I Freeze Mashed Potatoes?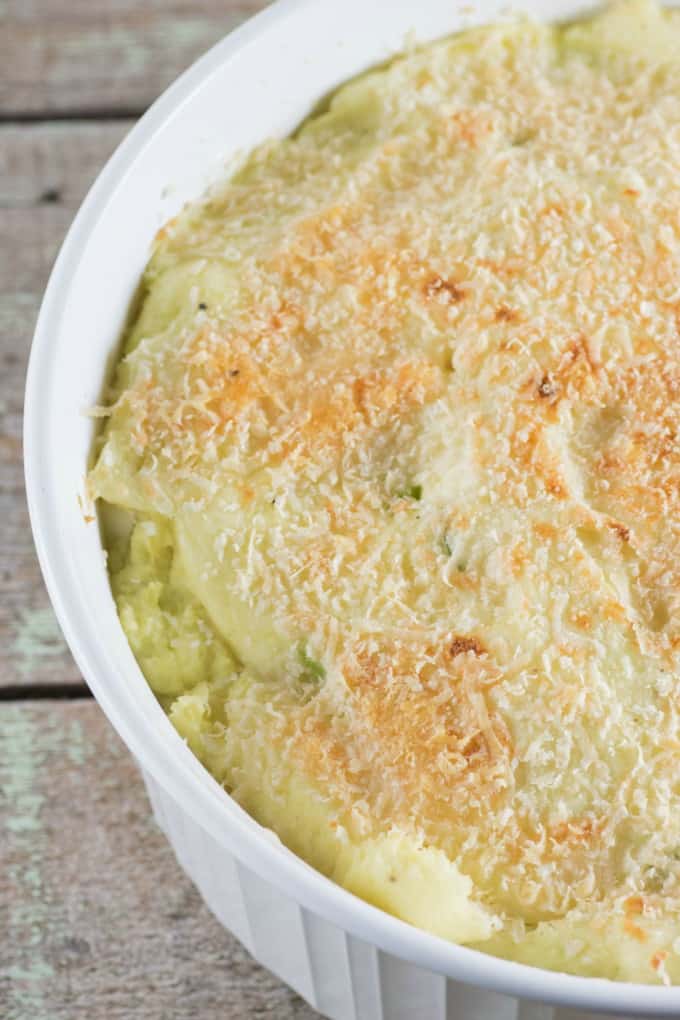 You certainly can!! What helps to make your potatoes stay delicious after being frozen is fat! The sour cream and cream cheese in this recipe works well so that you will be able to freeze this dish, thaw and reheat without issue.
From the freezer, I have always thawed them but as long as they are well covered you could go from freezer to oven.
Of course, this will take longer and I would attempt to do it before the big day to find the exact timing on how long they take. Or be on the safe side and for the first time thaw them if you want to freeze ahead of time.
You don't have to have them baked ahead of time for freezing. After they are in the casserole make sure they cool well and are wrapped well and then the Make-Ahead Mashed Potatoes Recipe is ready for the freezer.
Make-Ahead Mashed Potatoes Recipe Pins! Pin it!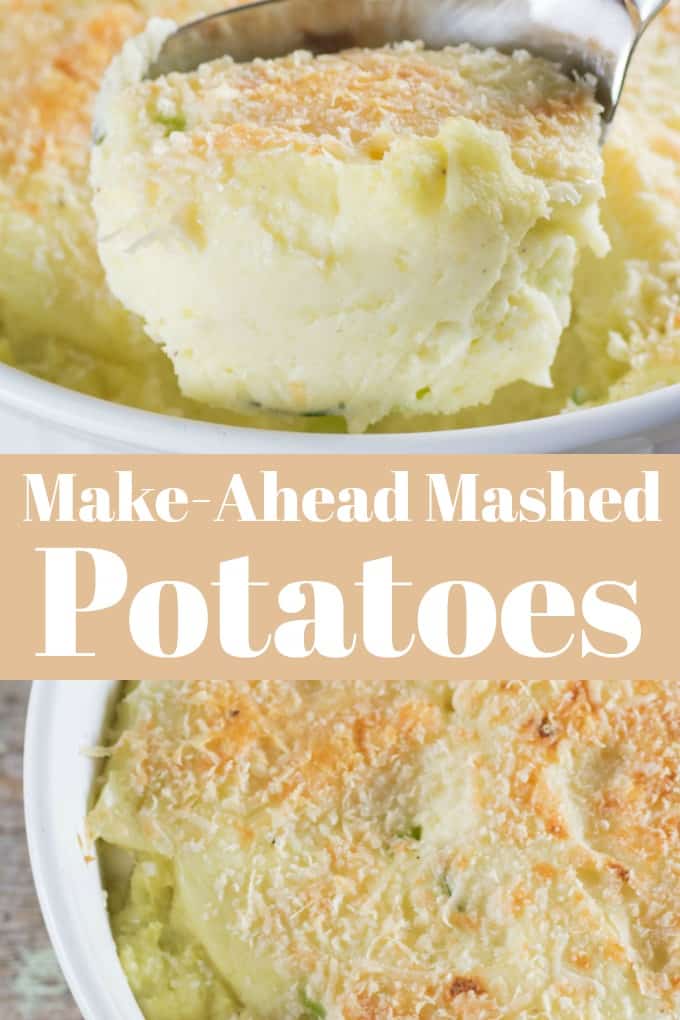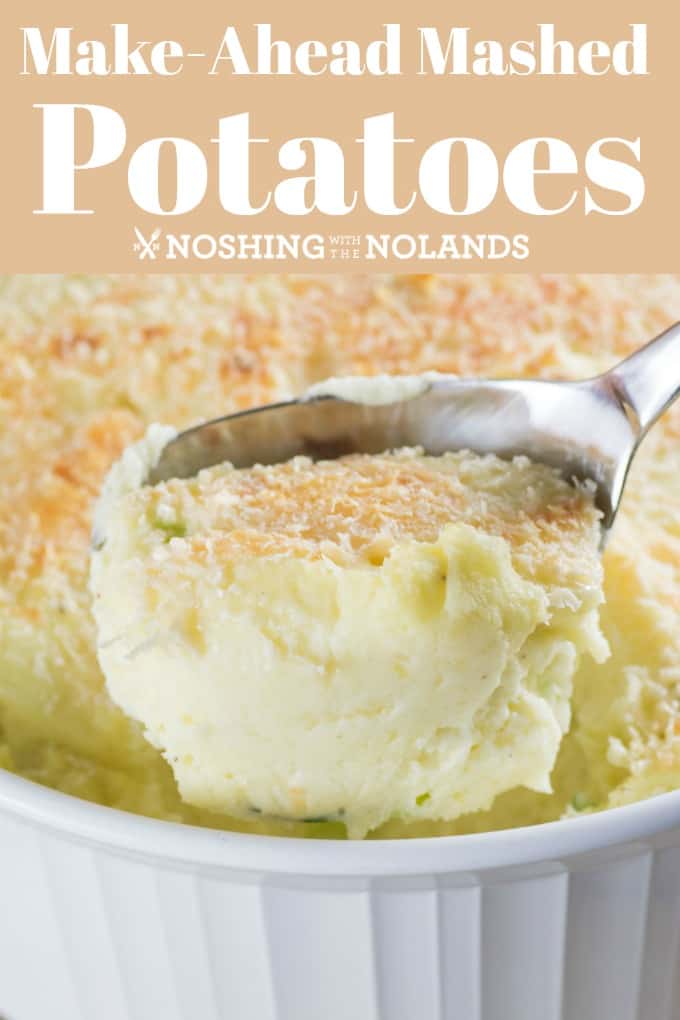 Make-Ahead Mashed Potato Recipe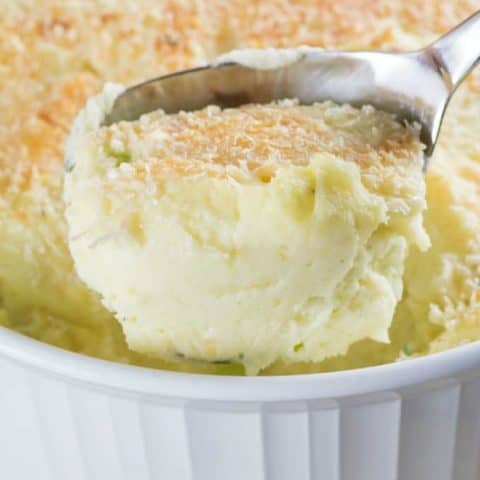 Make-Ahead Mashed Potatoes Recipe
Yield: 10 servings
Prep Time: 30 minutes
Cook Time: 1 hour 20 minutes
Total Time: 1 hour 50 minutes
This Make-Ahead Mashed Potatoes Recipe will become one of your favorites for the holidays and all year round.
Ingredients
12 Russet or Yukon Gold potatoes (approx. 3 1/2 lbs.)
2 Tbsp. butter
1 - 8 oz. pkg. cream cheese (I use light cream cheese)
1 cup sour cream (I use light sour cream)
Salt and pepper to taste
Large pinch nutmeg
4 green onions, chopped
1/4 cup freshly grated Parmesan cheese
Instructions
Peel and large dice potatoes. Boil in salted water for 25-30 min. or until fork tender.
Butter a 10 cup casserole dish and set aside.
Mix cream cheese, sour cream, salt, pepper, and nutmeg together with a hand mixer until well combined and smooth.
Preheat oven to 350F.
Drain the potatoes and put them through a ricer. Mash with the butter.
Add cream cheese mixture and with the hand mixer combine until light and fluffy. Fold in the green onions.
Transfer to the prepared casserole dish and top with the Parmesan cheese. If making ahead of time refrigerate or freeze at this point.
Bake for 40-50 min. until hot with lid on. You can brown the top under the broiler at the end.
Nutrition Information:
Yield: 10 servings
Serving Size: 1
Amount Per Serving:
Calories: 243
Total Fat: 9g
Saturated Fat: 5g
Trans Fat: 0g
Unsaturated Fat: 3g
Cholesterol: 25mg
Sodium: 127mg
Carbohydrates: 37g
Fiber: 4g
Sugar: 3g
Protein: 6g
Recipe calculation was provided by Nutritionix and is an estimation only. If you need nutritional calculations for medical reasons, please use a source that you trust.