Thanksgiving is fast approaching up here in Canada. It is next weekend!! I am sharing this Cornbread Casserole with you for Mouth Watering Mondays today. I originally had this on my site two years ago at this time for Thanksgiving. It has been a hit!!!
When I initially served it everyone loved it and my girlfriend has made it again and again. I have even frozen it to make it ahead of time but the recipe is so very easy and it takes no time to make up!!
I am excited this year about Thanksgiving. We have our dining room finally put together and will be having everyone here for the big meal. The weather looks promising this week, great fall sunny days.
I love seeing people streaming into our home and enjoying themselves around the table with laughter and a great meal. I also like to keep it easy to some degree, most who know me would laugh at that statement. This is an easy side that young and old will like. It has a great Southern flair to it with the cornbread. I would also serve this with ham. It would be perfect!!
I hope you are all getting your menus planned and are having fun the week coming up to Thanksgiving!! ENJOY!!
Mouth-Watering Mondays – Cornbread Casserole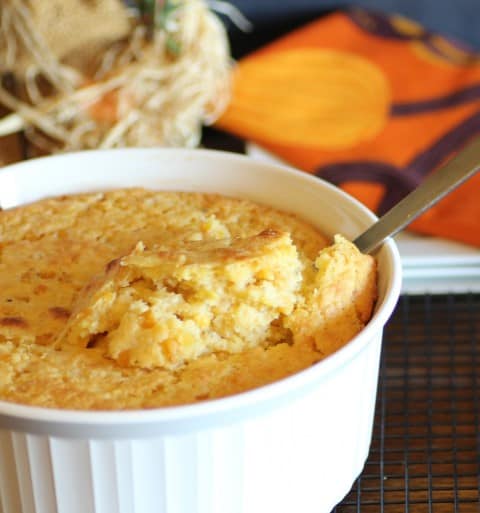 Click here for the RECIPE!