MWM – 25 Make Ahead Thanksgiving Casseroles
It is Thanksgiving this weekend in Canada. It seems to come up so quickly for us. I just barely have Amber settled back into school and have my own routine figured out and bam it is Thanksgiving. I do love this time of year very much and having it early really does fit us well. The trees are all aflame with their bright coloured leaves and the cool weather is upon us with chilly nights and frosty mornings.
To help you get prepared for this weekend and for the US Thanksgiving in weeks to come, I have for you this Mouth Watering Monday, MWM – 25 Make Ahead Thanksgiving Casseroles. This has been wildly shared and a very successful post for us. Rightly so, as it has some really fabulous make ahead casseroles for you to enjoy for the holidays.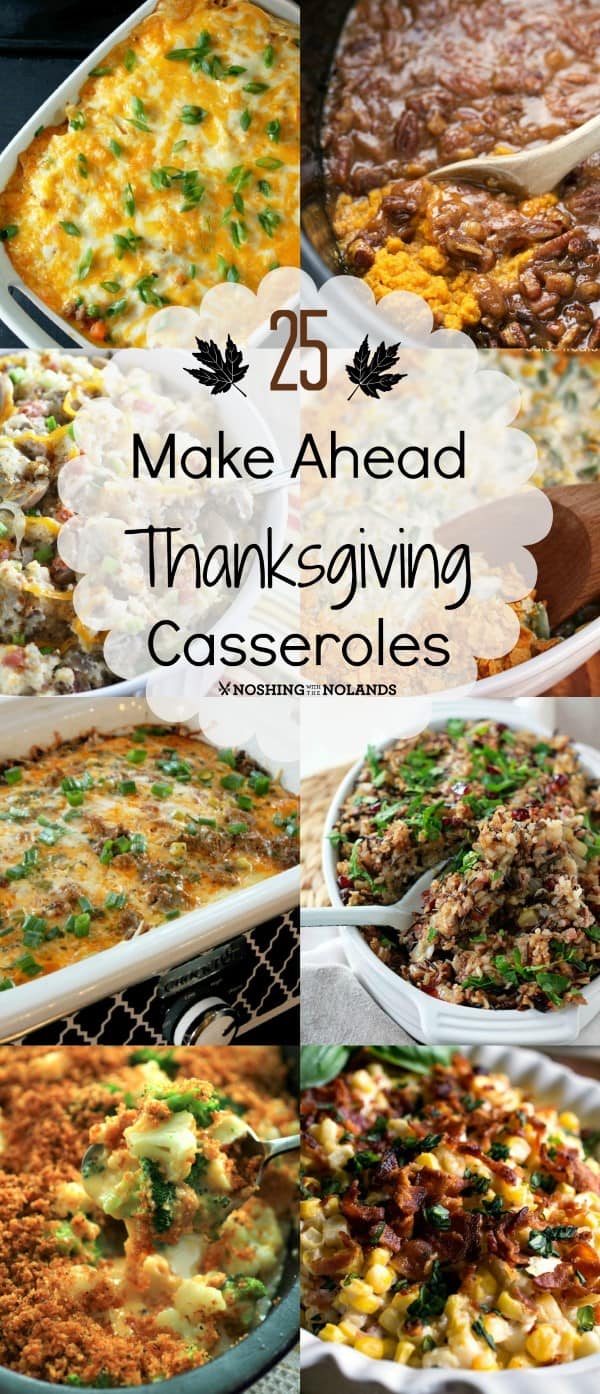 Look at all those lovely casseroles and there are lots to choose from. Getting a few made ahead of time saves so much of your energy and gives you great satisfaction that you are ahead of the game. Holidays can be stressful, so take the stress out with being more organized.
Come over to the ORIGINAL POST for all the pictures and links to these fabulous recipes. Fill your table with wonderful side dishes. Everyone loves them, some even more than the turkey itself!
Happy Holidays to everyone. Hope it is truly memorable!!