Mouth Watering Mondays today features a very hot dish!! I don't mean heat hot from spices or from the oven but that it has been very popular on our site Noshing With The Nolands and Real Housemoms, where the actual recipe lives!! I loved making this Mexican Casserole, we first served it for Super Bowl last year and have made it again since. So easy and so delicious, Mexican flavors are always a hit in this house!!
I love easy Mexican inspired dishes like this one, they quickly become family favorites. Kids love to eat them and moms love to make them as you can add in some great healthy ingredients. Kids forget about the veggies when it tastes this good and has a scrumptious cheesy topping. All in all, a real winner of a meal.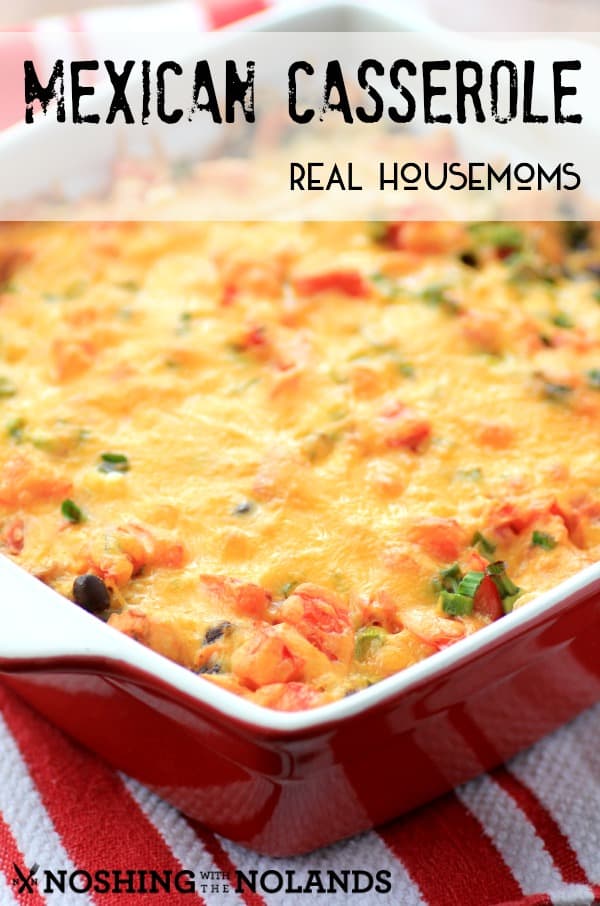 Why is this so popular, well look at all that cheese, plus it comes together in a flash using store bought cooked chicken and other simple ingredients. It even has a layer of crushed tortilla chips to add that extra oomph of yummy!!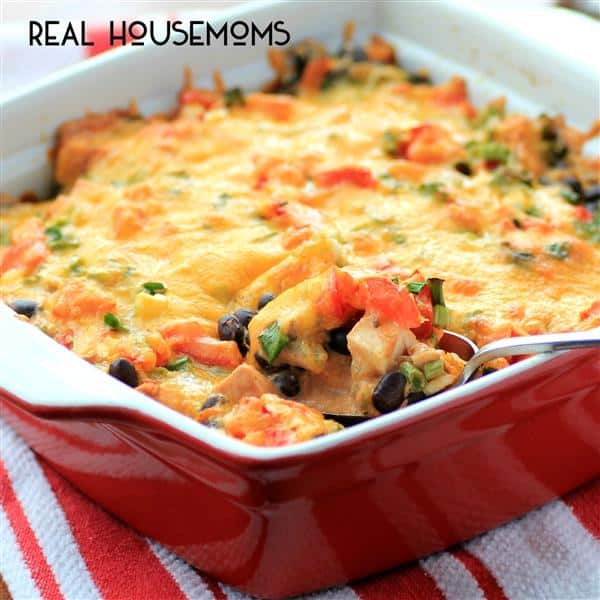 For the original post and the full recipe, come on over to Real Housemoms. Have a snoop around to, as you will love what else they have to offer!!