Herb Lemon Butter Peas and Little Potatoes Recipe
Disclosure: I was compensated for this post. All opinions and experiences are my own.
The Little Potato Company has some new and enticing products that I'm excited to share with you today. They have made serving Little potatoes as easy as anything. This recipe for Herb Lemon Butter Peas and Little Potatoes can be on your table in a matter of minutes. This is thanks to their fantastic Microwave Ready Kits.
They have three different flavors to choose from: Savory Herb, Garlic Parsley and Tomato Basil. For today's recipe I used the Savory Herb. They are microwaved for only 5 minutes and then just need 2-4 minutes to rest and finish cooking.
To have a fresh healthy side dish on the table in a matter of minutes is hard to beat!! This is convenience cooking at its best.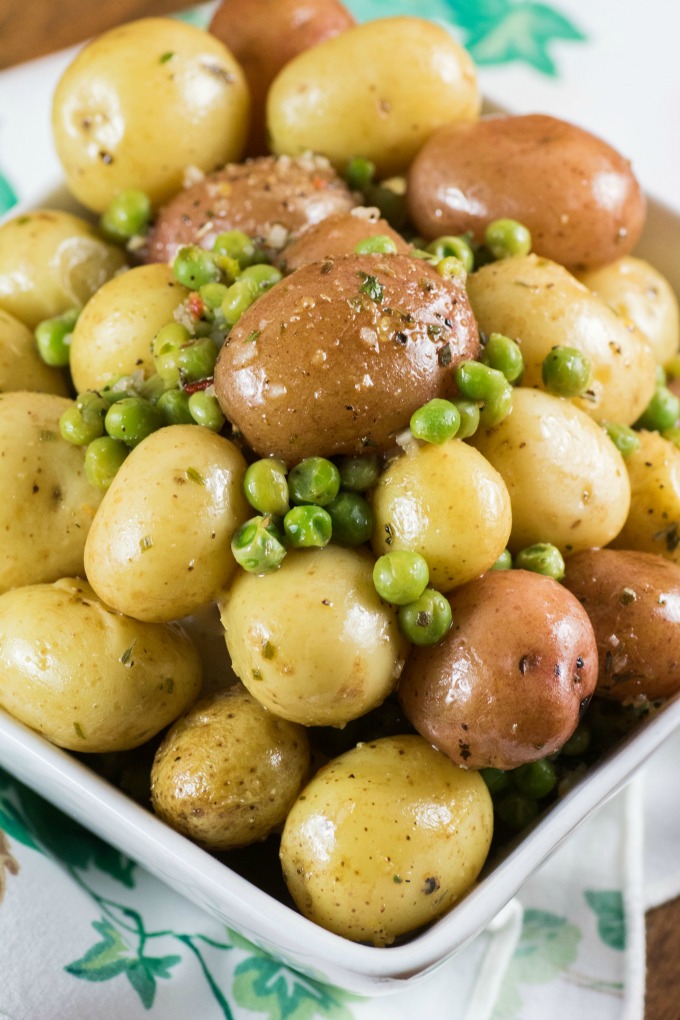 See how luscious looking these are with only simple ingredients added. This recipe has few ingredients as the fresh Creamer potatoes come with their own seasoning pack. If you just want the potatoes with just the seasoning then mix that on in after cooking and you are ready to go!!
If you prefer to add in some butter or olive oil you can add that too! For my recipe I mixed the seasoning pack with melted butter, lemon zest and lemon juice. It made a gorgeous springtime sauce for peas and Creamer potatoes.
So delightful and bursting with flavor and it all took a matter of minutes to prepare and pull together. That is what I loved the most.
How to Cook Little Potatoes?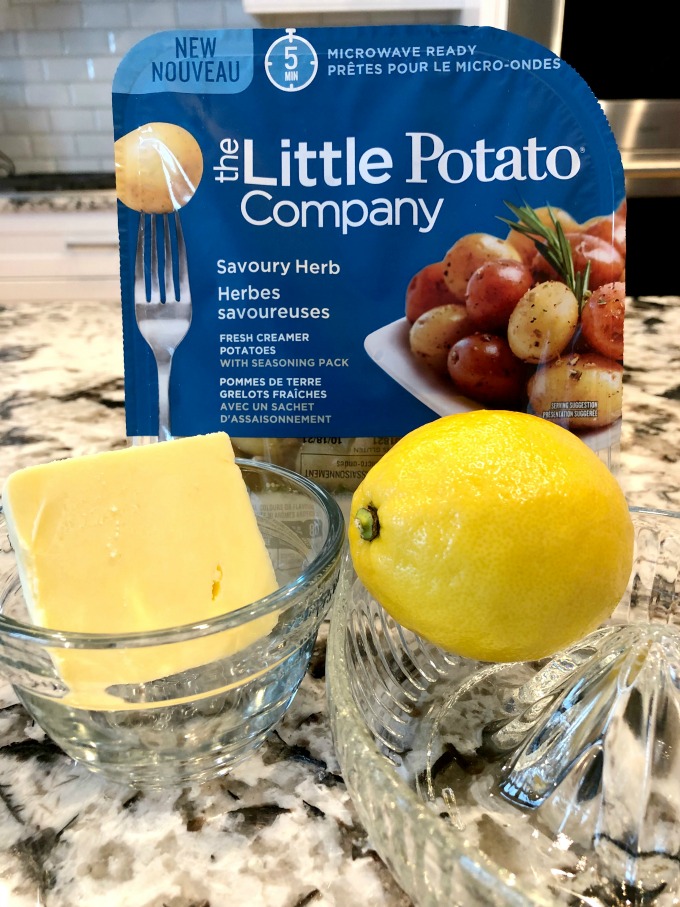 These packs are microwavable, so you can skip the oven or stove. They also have Oven|Grill Ready kits and their 1.5 lb. bags of Little potatoes that can be boiled, roasted, barbecued, baked, mashed, etc.; the sky is the limit.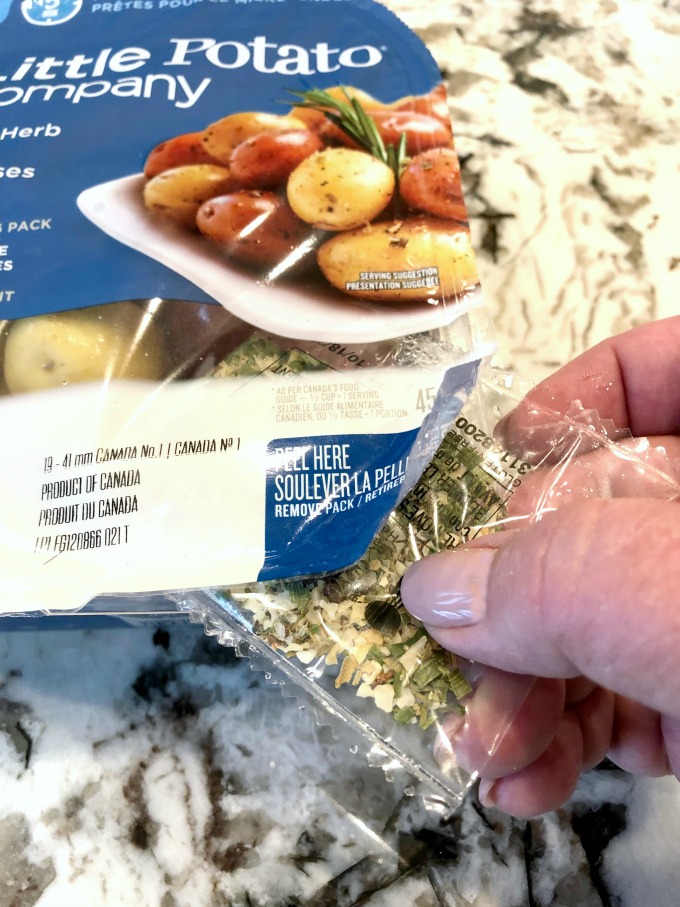 Nipping out that package for all recipes is essential. Think of it as a great head start to so many recipes or keep it simple and just add the pack.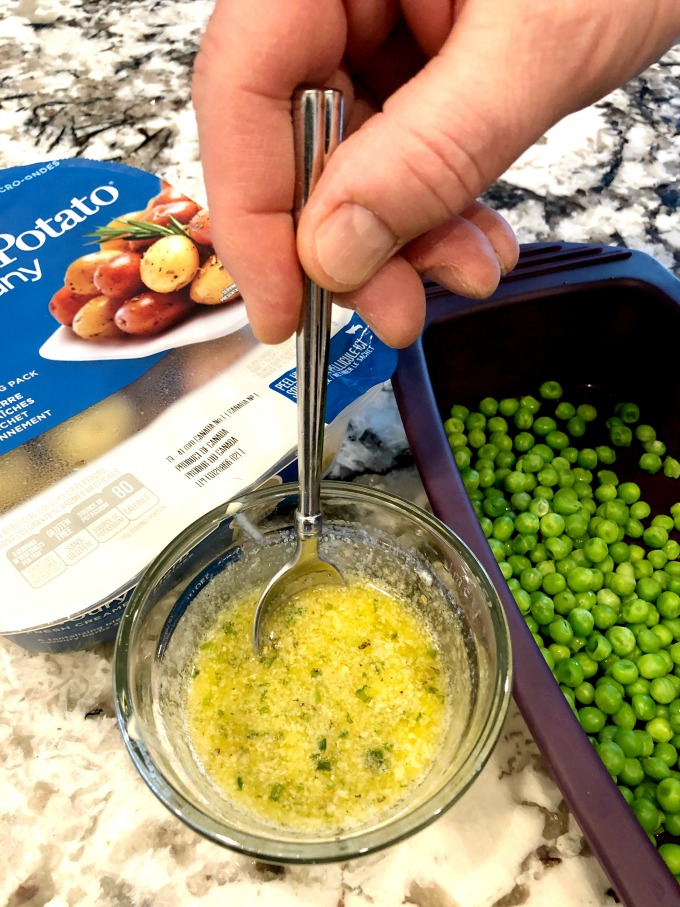 See how easy this recipe is but your family will really think you have upped the weeknight dinner to a whole new level. No boring meals anymore when you have scrumptious Creamer potatoes that are so easy to make for any night of the week.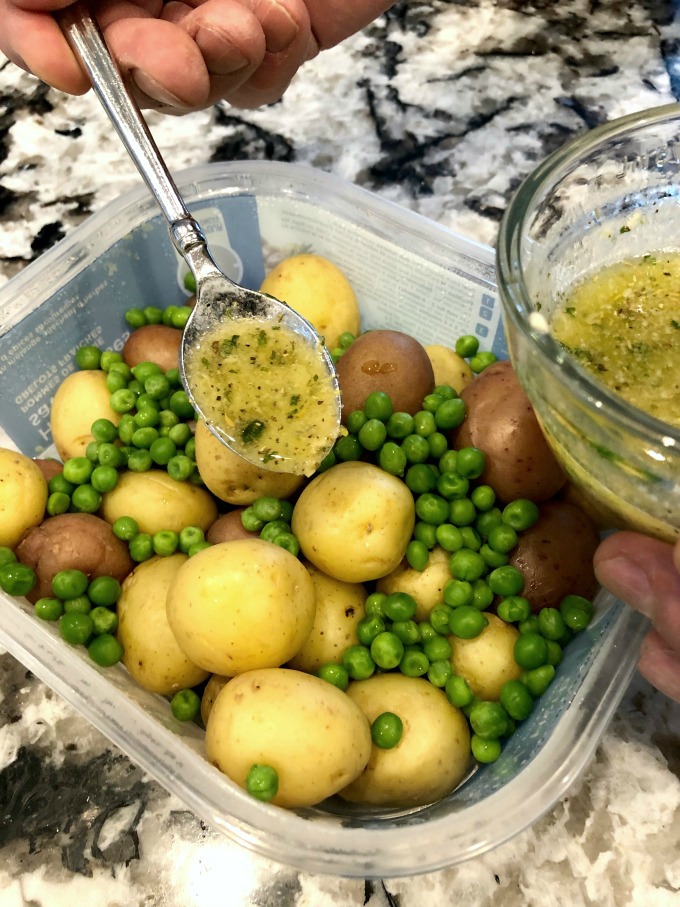 You can serve this right in the container for less dishes or plate it up in a favorite serving dish too. The BPA-free steam trays are designed with easy-to-hold corners and pour spouts for easy plating.
What are Little Potatoes?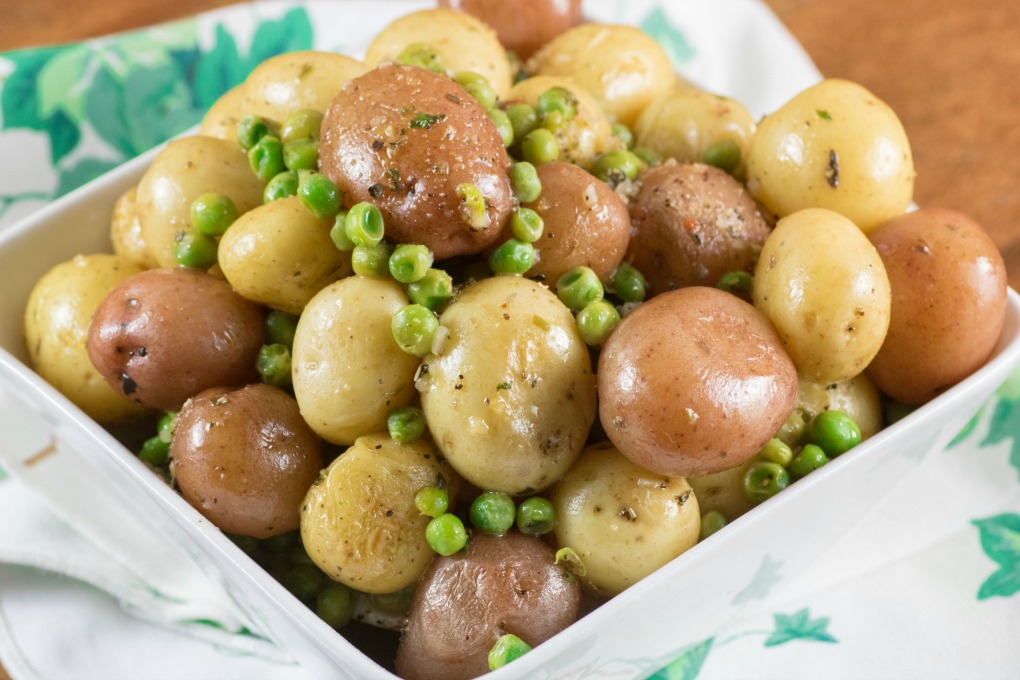 Little potatoes or Creamer potatoes are the smallest of the potato family. Just think of a cherry tomato in the tomato family. They are fully grown, mature potatoes and are not to be confused with new potatoes.
Their skin doesn't need to be peeled off as they are delicious and tender. They are also consistently sized which makes for even cooking.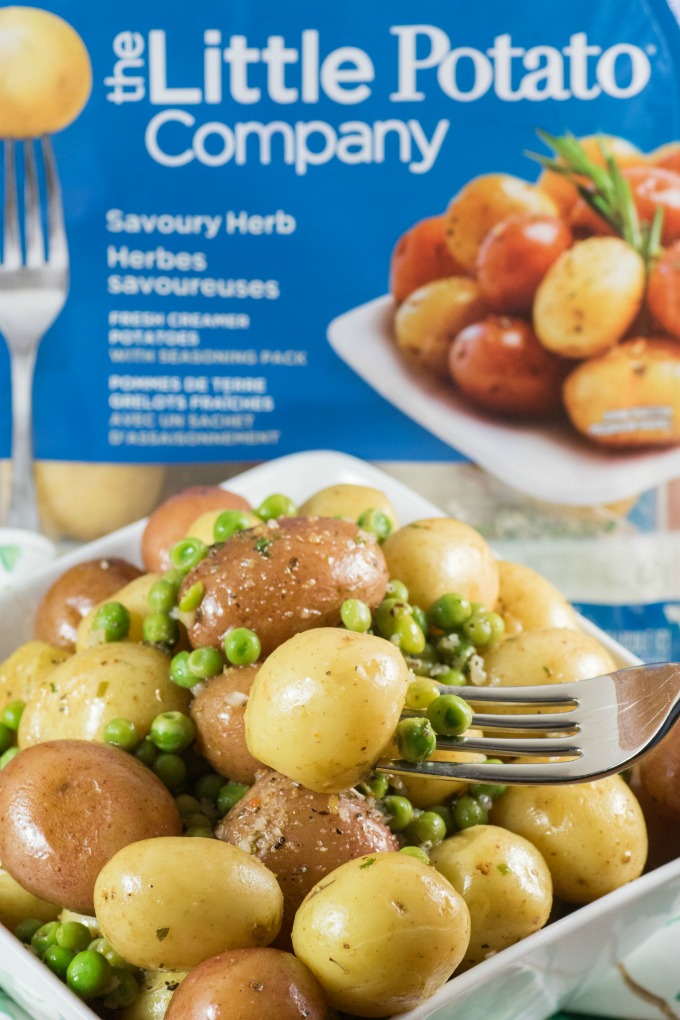 The perfect forkful with so many entrees. The side dish will carry you year-round but is wonderful to wake up the taste buds for spring with its lemony notes.
I love potatoes anytime, I love peas anytime so putting them together was a no brainer for me. Wonderful freshness and the savory herb seasoning just brings them all to life.
Little Potato Company Recipes
Another great side dish that can also be an appetizer and is made in a matter of minutes too is Buffalo Wing Potatoes.
A few more of my favorite recipes are Garlic Rosemary Fondant Potatoes (a crispy potato on the outside and rich and creamy like mashed potatoes on the inside), Baked Little Potatoes Casserole, Little Potatoes with Basil and Roasted Red Peppers and Cheesy Potato Soup.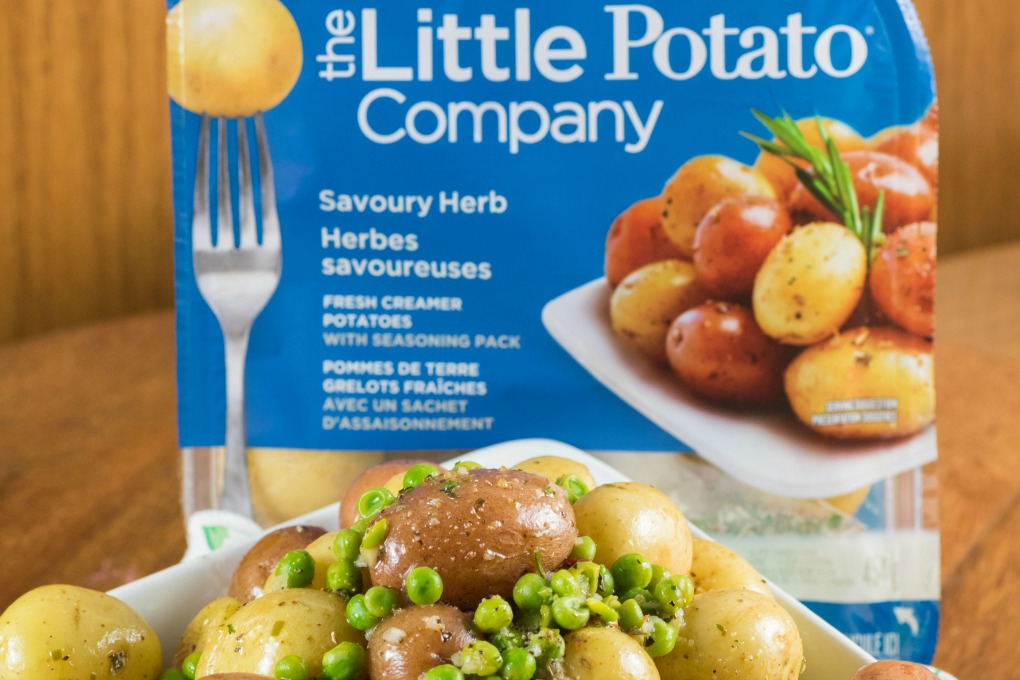 Little Potatoes are so easy to work with as they come prewashed and there is no need to peel the potatoes, thanks to the naturally thin-skin, it's delicious.
The Savory Herb Microwave Pack comes with a mix of red and yellow Creamer potatoes. With all that buttery goodness they are only 134 calories per serving.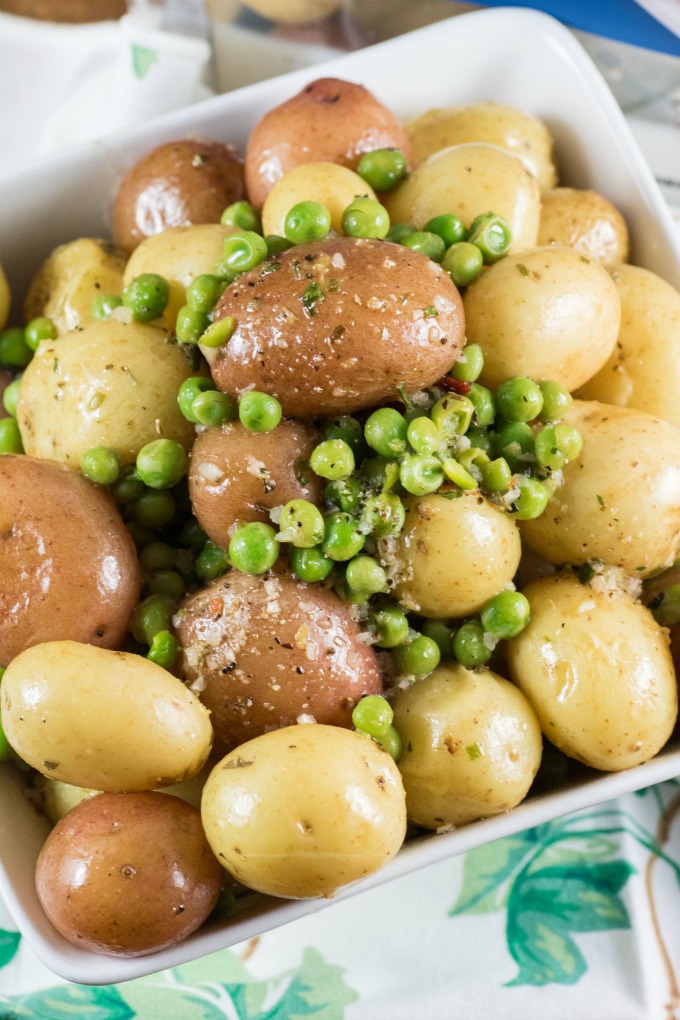 Grab some of these wonderful Creamer potatoes for dinner tonight, try this easy recipe and I would love it if you came back to tell me how you enjoyed it too.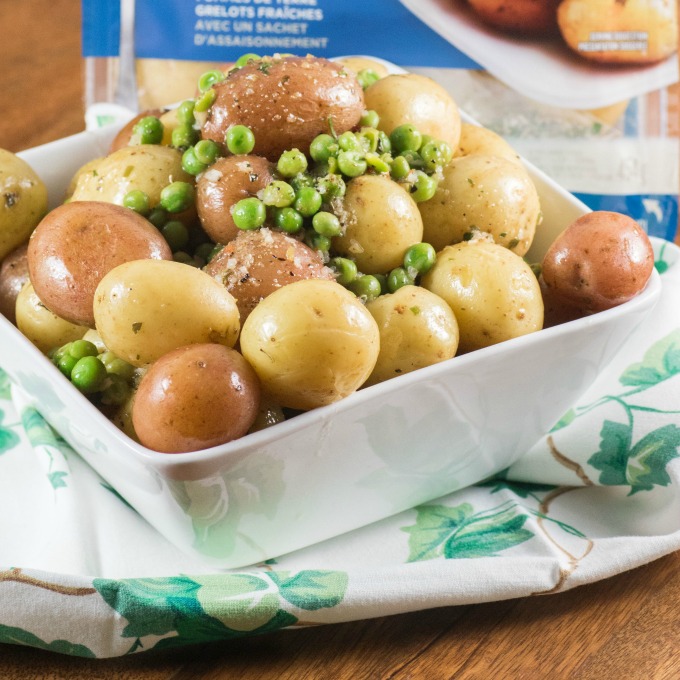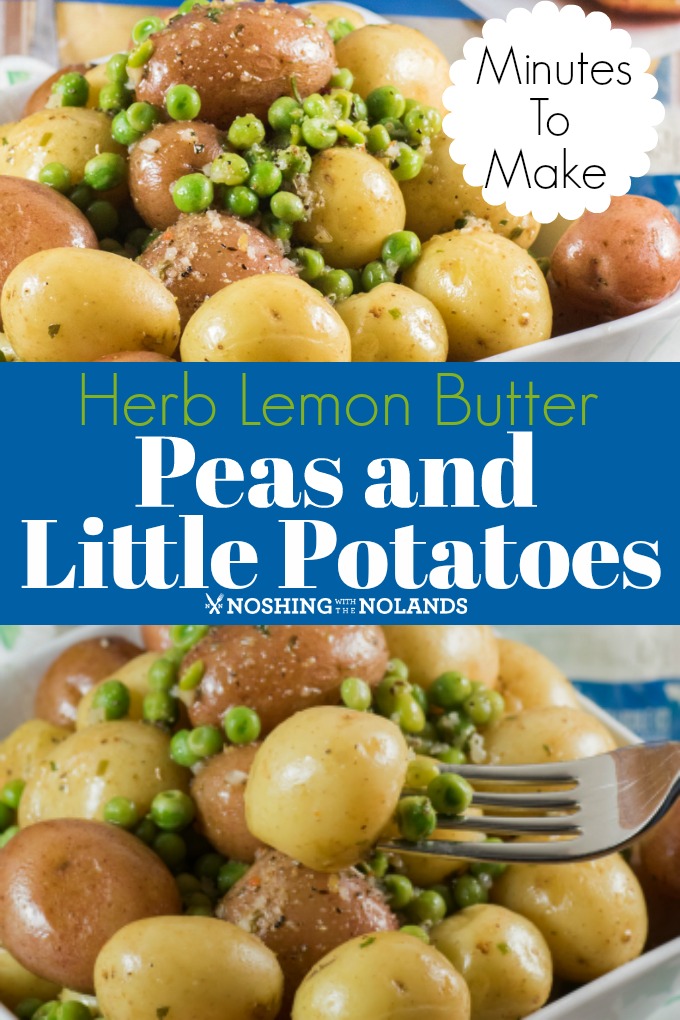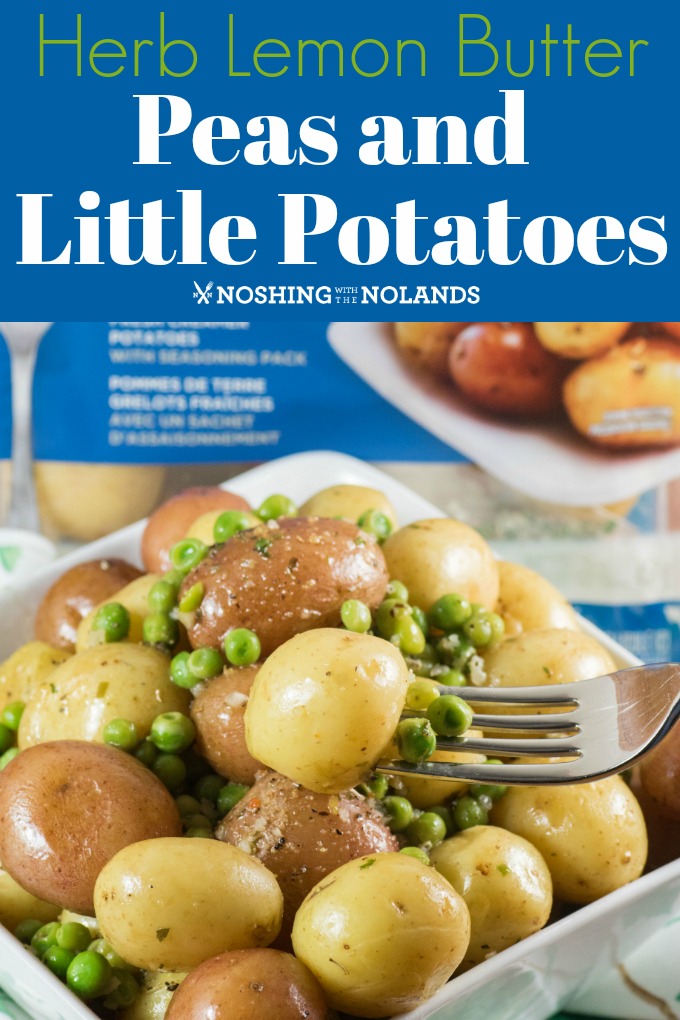 Herb Lemon Butter Peas and Little Potatoes Recipe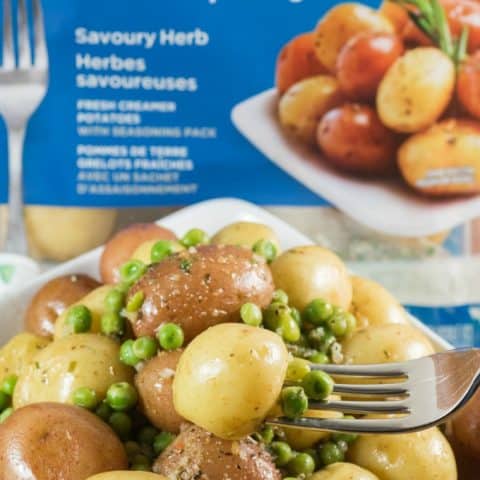 Herb Lemon Butter Peas and Little Potatoes
Yield: 4 servings
Prep Time: 2 minutes
Cook Time: 5 minutes
Total Time: 7 minutes
This recipe for Herb Lemon Butter Peas and Little Potatoes takes little effort, a small amount of ingredients and only minutes to make.
Ingredients
1 lb. The Little Potato Company's Savory Herb Microwave Pack
1/2 cup frozen peas
3 Tbsp. butter
1 tsp. lemon zest
1 Tbsp. lemon juice
Instructions
Lift the edge of the package and remove the savory herb pack from the Little Potatoes pack and set aside.
Microwave per instructions for 5 min.
While the potatoes cook place the butter in a microwave dish. Place the peas also in a microwave safe dish with a small amount of water.
Carefully remove the potatoes from the microwave and let them sit for 2-4 minutes while you make the sauce.
Melt the butter in the microwave for 30 seconds or longer if needed and remove.
Cook the peas for 1-2 min. until heated through and drain.
Add the seasoning pack, lemon zest and lemon juice to the melted butter and whisk to combine.
Lift the lid carefully on the potatoes. Add the peas and then the herb lemon butter and toss gently. Serve immediately.
Nutrition Information:
Yield: 6
Serving Size: 1
Amount Per Serving:
Calories: 134
Total Fat: 6g
Saturated Fat: 4g
Trans Fat: 0g
Unsaturated Fat: 2g
Cholesterol: 15mg
Sodium: 64mg
Carbohydrates: 18g
Fiber: 3g
Sugar: 2g
Protein: 3g