Fall is just around the corner and it is my favorite season of the year for fun fall indoor and outdoor activities, so I thought I would share with you this adorable Fall Bucket List with a Free Printable.
Being way up north here in Canada fall is the shortest of seasons as the snow comes early for us almost every year ending the lovely warm days and wonderful leaf displays.
So it is important to plan and organize to get the most out of this season that you can.
Pin it HERE!!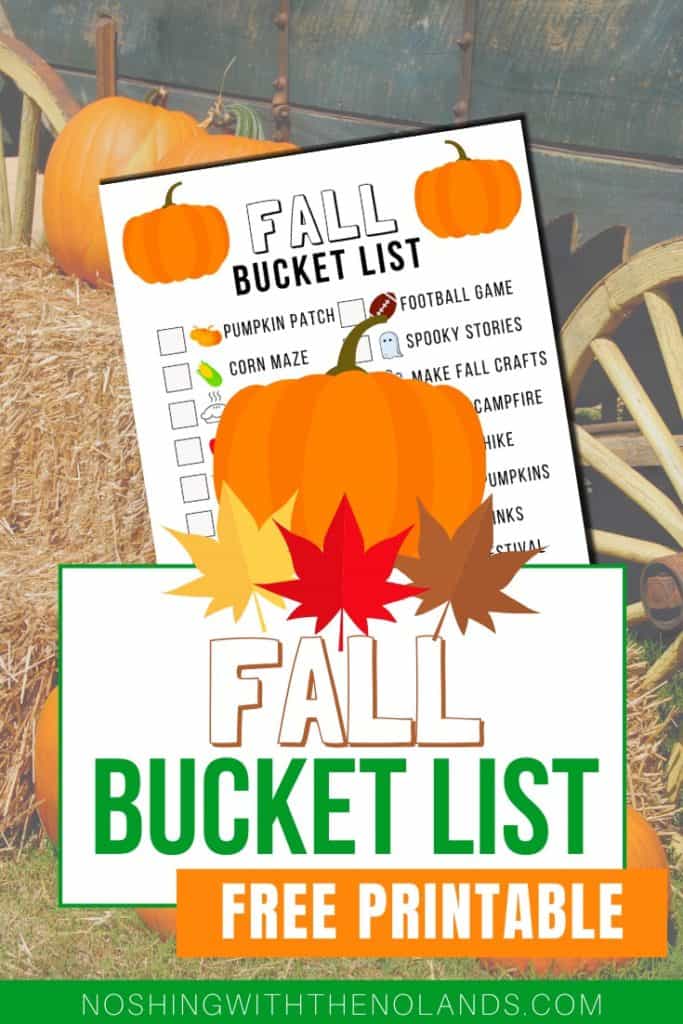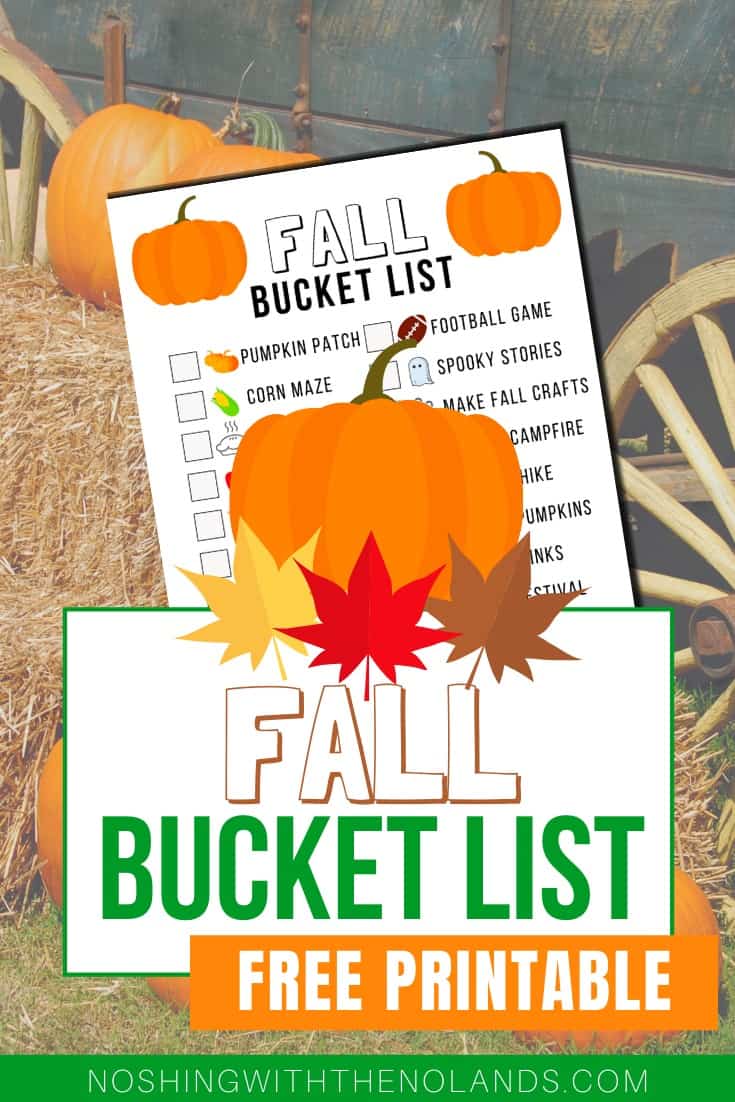 *This post contains affiliate links. As an Amazon Associate, I earn a small portion from qualifying purchases at no extra charge for you.
Fall Bucket List Ideas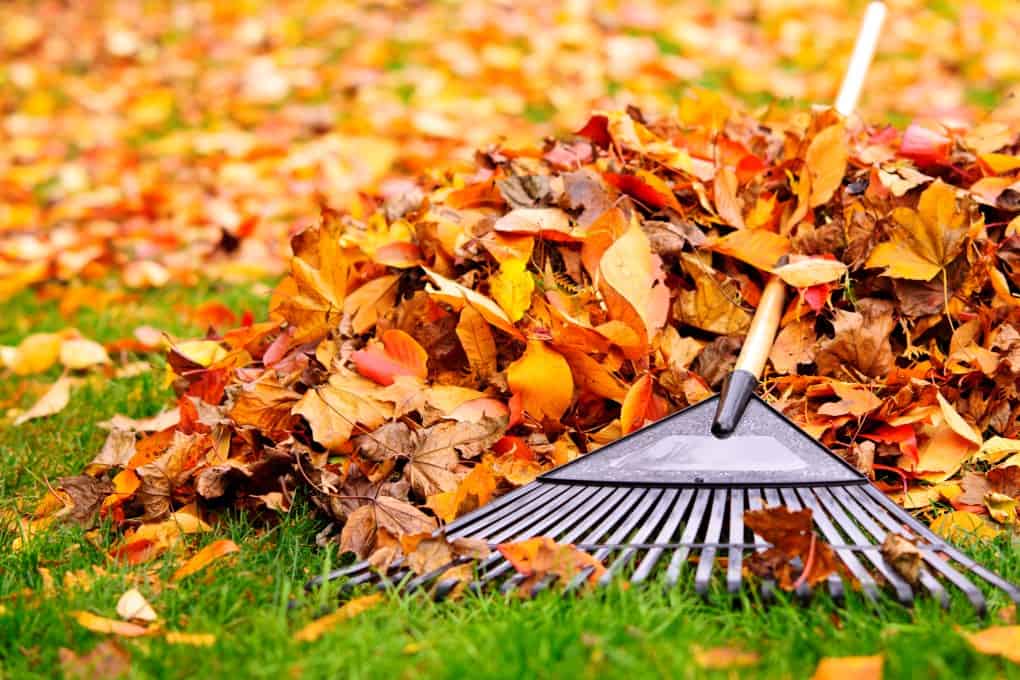 First off, you don't want some obtrusive, massive list that makes you feel like you have to win the Martha Stewart Olympics to get them achieved. You want to be enjoying the season, not running a marathon.
You want a small, more doable, fun list of fall activities to do. Things that create enjoyment for you and your family but is not a to-do list of a million ideas that become chores to accomplish.
Fun ideas that mix relaxation in with creative fall ideas for me is a perfect time, and I hope that is what we are offering you today.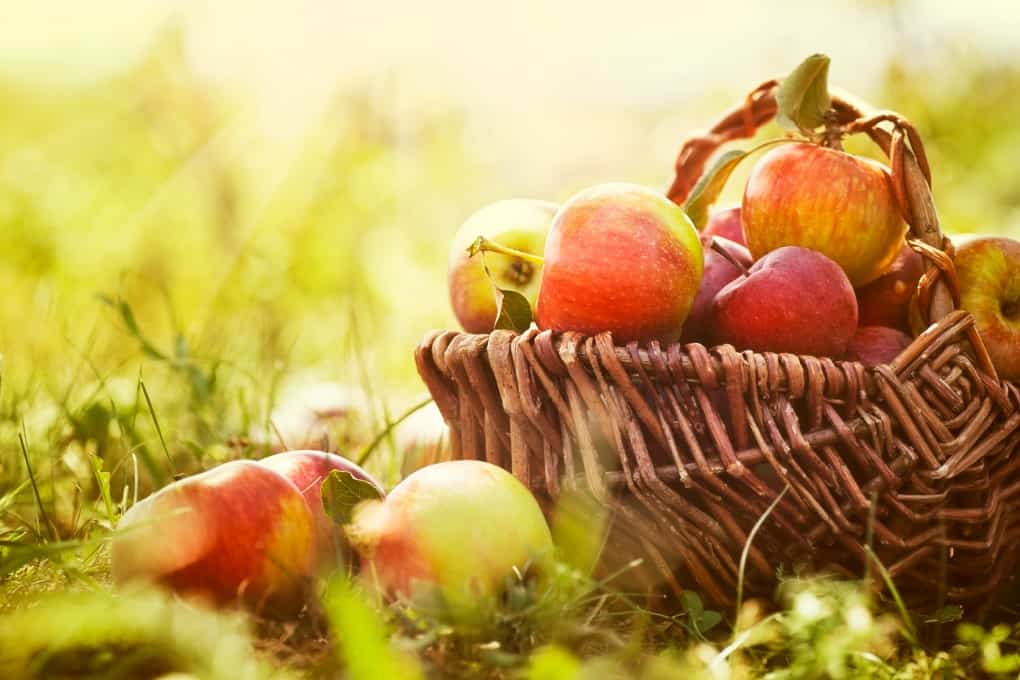 Great Ideas for a Fall Bucket List!
This post contains affiliate links. As an Amazon Associate, I earn a small portion from qualifying purchases at no extra charge for you.
Pumpkin Patch – Visit a local pumpkin patch, take the kids, make a day out of it. Enjoy the leaves changing, the road trip, and buy one or two extra pumpkins to use as a display or give as a gift.
Corn Maze – These are fun to go to at night for a more spooky good time if your kids are older.
Make a Pie – You could go apple picking and then make your own delicious pie. Enjoy a big slice of a Best Ever Apple Pie, or if you want something very easy, try the Super Easy Pumpkin Pie.
Apple Picking – Take a drive on a crisp fall day to enjoy picking apples with the family. You may be surprised to find an apple orchard close by.
Stargazing – Now that the days are getting shorter you can get outside and gaze at the stars. Buy the kids an inexpensive telescope like a My Discovery Telescope to gaze up at the night time constellations.
Hayride – Find a local hayride to go. The kids will love it and you will all get some fresh air. Maybe you could grab some hay to take home for your own decorating ideas.
Family Movie – Make a family movie night with a great fall-themed movie like Halloweentown, Hocus Pocus, Goosebumps, October Sky, Fantastic Mr. Fox, just to name a few. They don't have to be scary movies if that is not what your family wants.
Fall Candles – To get you in the mood for fall, make your home smell like fall with whatever fall scents you enjoy.
Camping – Go on that last camping trip before the snow flies. Try this amazing recipe for Little Potatoes Campfire Homefries.
Jump in the Leaves – Have everyone head outside and rake up a pile of leaves and then enjoy an old fashioned leap into leaf piles. I loved doing this as a kid.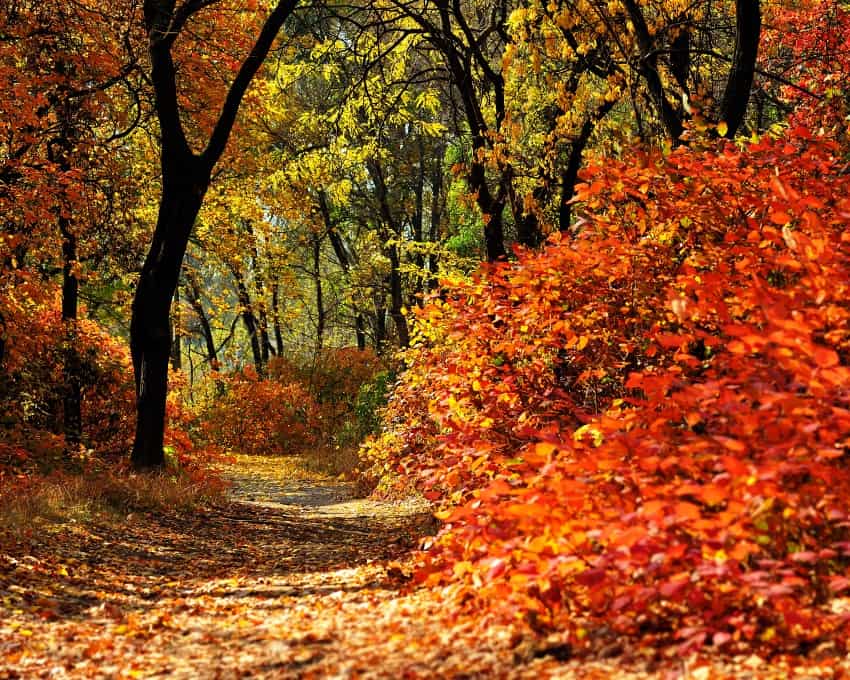 The List Goes ON!
11. Football Game – Although you may not be able to go to one, round up your family and get outside to play a little touch football.
12. Spooky Stories – Light the candles and hover around to hear the latest spooky story. Make them up or read from a book. Remember to bring the flashlight for an extra effect.
13. Make Fall Crafts – There are tons of crafts to search out for the fall. One of our favorites to do in the fall is edible crafts like these Easy Bat Peanut Butter Cups. The kids will love to make and eat these.
14. Have a Campfire – If camping isn't your thing, go to a local park or into your backyard and enjoy a campfire. Try one or more of these 20 Amazing Campfire Recipes.
15. Nature Hike – Explore your own neighborhood or take a drive out into the country to take in a proper hike.
16. Carve Pumpkins – Grab some pumpkins from the pumpkin patch or your local grocery store. Carve them up and roast the seeds, it is still fun to do as an adult.
17. Fall Drinks – This is where the beloved pumpkin spice latte comes into play. Go out and grab a fall coffee or stay at home to enjoy some apple cider. Make a fall cocktail like an Apple Bourbon Moscow Mule or a Spiced Pear Apple Cocktail.
18. Fall Festival – See if there is a fall festival or some fall displays you can attend or take in a farmers market. Again getting outside and enjoying some family time is so important.
19. Caramel Apples – Grab some Caramel Apple Wraps or create a whole Lazy Susan Chocolate & Caramel Apple Party. Either way enjoying this fall treat is a must.
20. Trick or Treat – This year may be different than others but keep an eye out for creative ideas popping up locally for kids to enjoy Halloween. Don't let them miss out on a Halloween costume at least to play in.