Do you need some ideas for a Thanksgiving side dish? Well, we have a wonderful collection of 26 Thanksgiving Side Dishes! The recipes in this collection are great if you are hosting Thanksgiving at your place or not.
If you are invited to Thanksgiving Day turkey dinner and you need to bring something we have what you need there also for a portable dish!
It can be difficult to decide what to make when it comes to side dish recipes for a feast like a turkey day. We also have for you a great post with Thanksgiving Appetizers to help too.
With all the work that goes into preparing and cooking the turkey, you want to make sure your side dishes are easy to make. The collection we have for you is a mix of traditional, healthy, and unique recipes.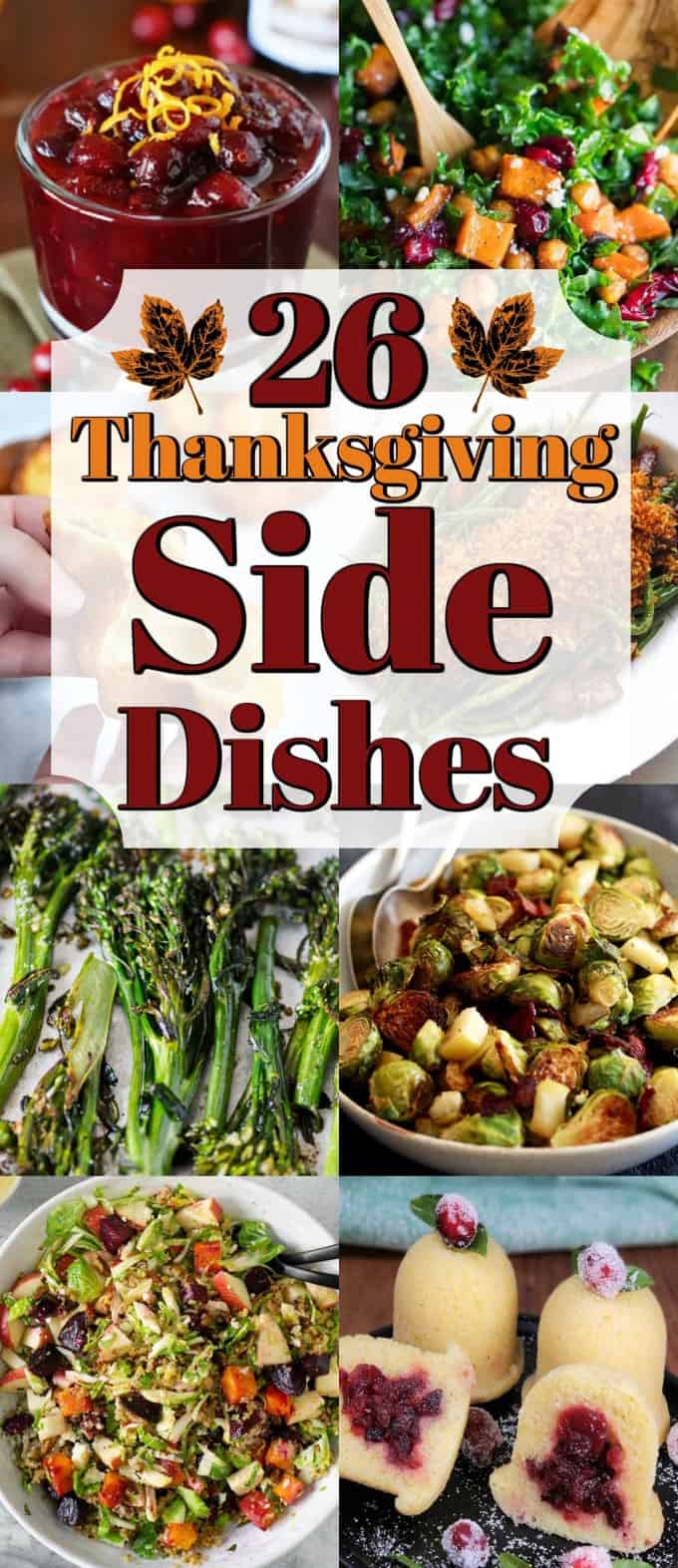 Often the day of the event can be pretty hectic so it's nice to be able to prepare some of your sides ahead of time! We also have for you a few collections of make-ahead casseroles like our hugely popular 25 Make Ahead Thanksgiving Casseroles.
Plus, our 25 New Holiday Make Ahead Casseroles or another one called 32 Amazing Thanksgiving and Holiday Sides.
When it comes to helping you with the holidays we have you covered!!
What are Traditional Thanksgiving Side Dishes?
We had very traditional side dishes when I was growing up. All the classics were there; mashed potatoes, green beans, Brussels sprouts, cranberry sauce, carrots and of course the stuffing and gravy!
They were all very tasty, but looking back the dishes certainly were not very adventurous. They were simple straight forward sides; they didn't have a lot of pizzazz.
The collection of vegetable sides we have include, of course, all the classic ingredients but most have been bumped up a couple of notches!
We have not just Brussels sprouts but roasted Brussels sprouts with sweet potato! Potatoes yes, but garlic rosemary fondant potatoes, or garlic parmesan mashed potatoes, great with a little dollop of sour cream!
These recipes will have everyone around the Thanksgiving table going back for seconds, or thirds!
What is the Most Popular Thanksgiving Side Dish?
Clearly this is a matter of opinion but in our house, one of the most popular Thanksgiving easy sides is a potato side dish, be them mashed, roasted or baked!
Plus we also love to make Ruth's Chris Copy Sweet Potato Casserole made with mashed sweet potatoes. Oh so amazingly good!!
Other popular side dishes are Brussels sprouts, green bean casserole, and of course roasted acorn squash! Maybe even a mac and cheese, especially if you are serving a ham.
We also love to include some new and perhaps unconventional flavors on our Thanksgiving menu each year. This year you might want to try a mashed rutabaga recipe, roasted pumpkin, or a beautiful fall harvest salad with a slice of Pumpkin No Knead Bread!
The bread would also be great if you are serving up a soup like a Gingered Butternut Squash Soup!! We made this again this year and it is in the freezer all ready and waiting for us to enjoy!!
Whatever you decide to serve for your Thanksgiving sides, we hope you have a wonderful time sharing food and drink with all your family and friends!
We also hope you enjoy our new collection that we have searched out for you!! Happy Thanksgiving!!
HAPPY THANKSGIVING!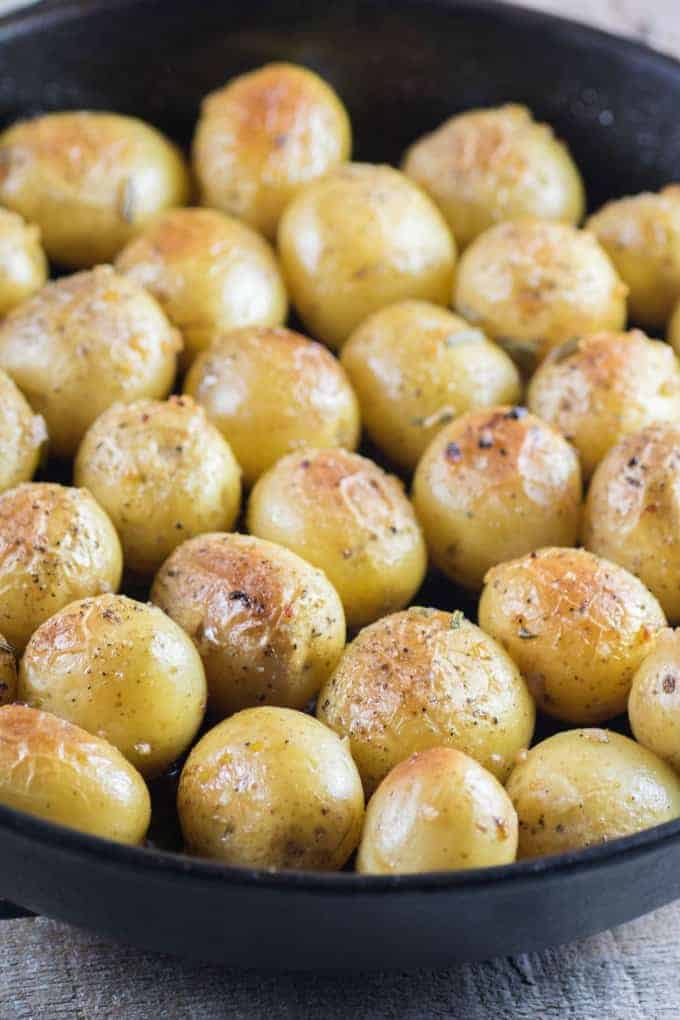 Garlic Rosemary Fondant Potatoes By Noshing With The Nolands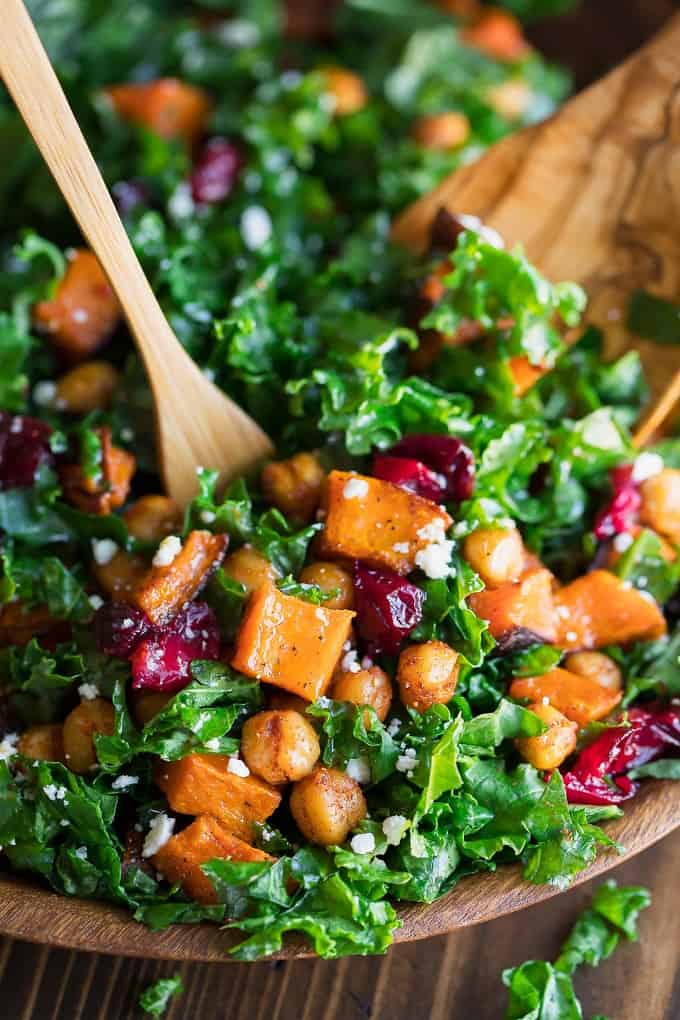 Roasted Butternut Squash Kale Salad with Chickpeas and Cranberries By Peas and Crayons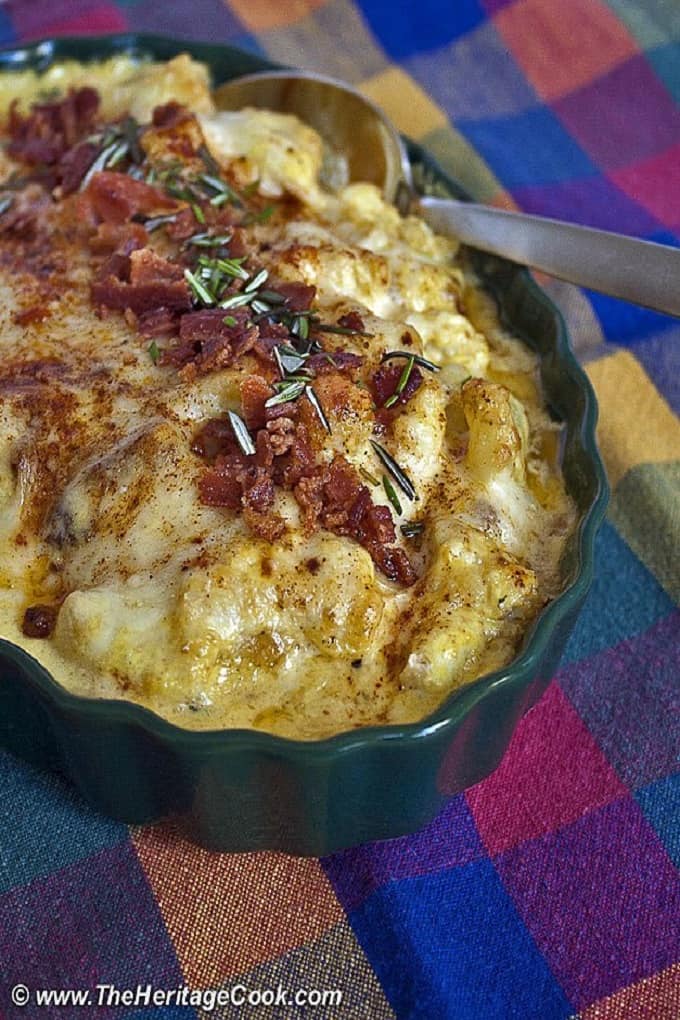 Cheesy Cauliflower Gratin with Saffron Cream Sauce for Thanksgiving! By The Heritage Cook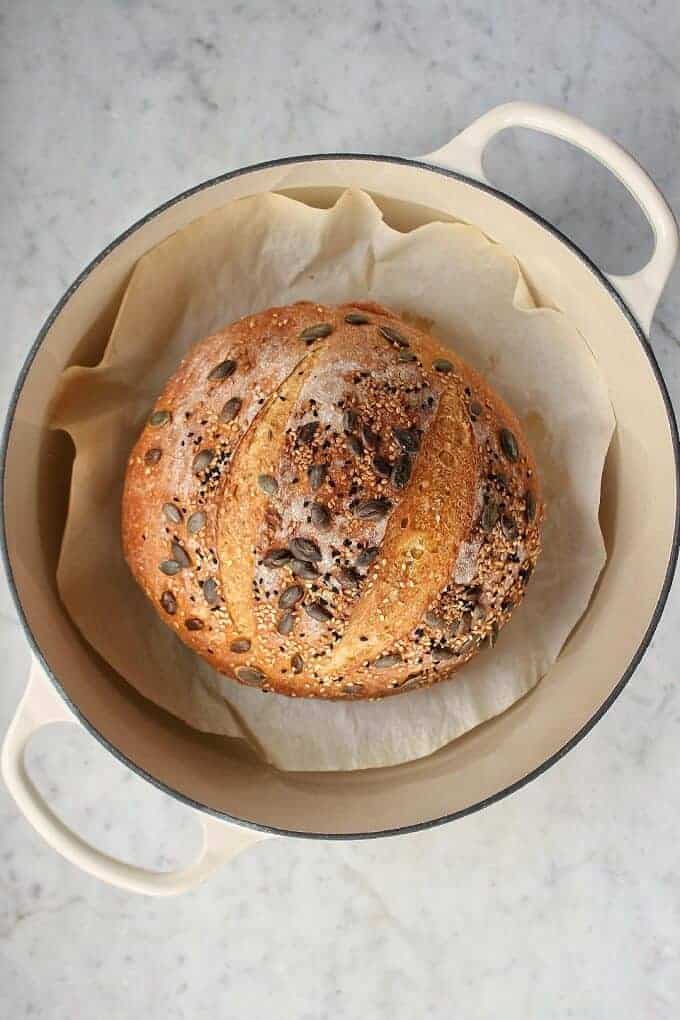 Pumpkin No Knead Bread By Noshing With The Nolands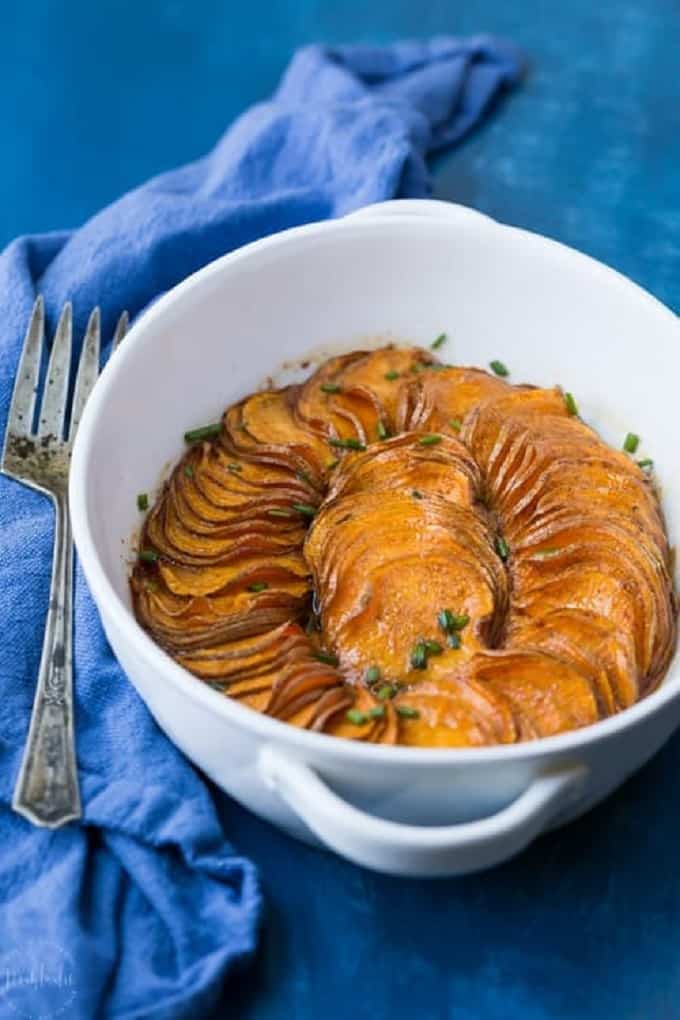 Paleo Scalloped Sweet Potatoes Recipe with Maple Orange Glaze By Noshtastic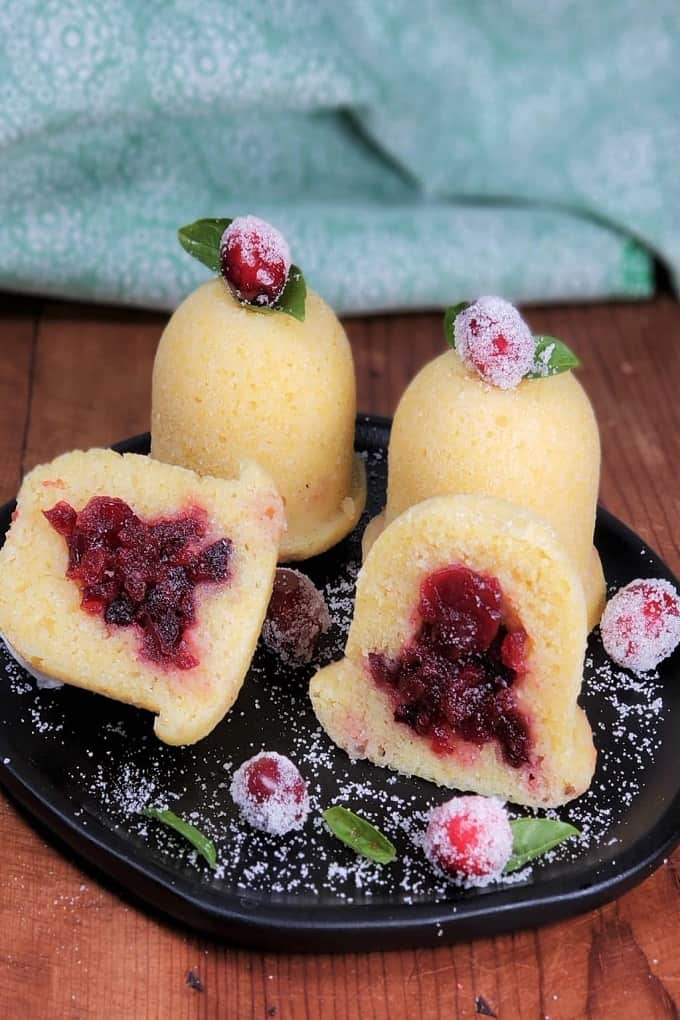 Instant Pot Cranberry Cornbread Jingle Bell By This Old Gal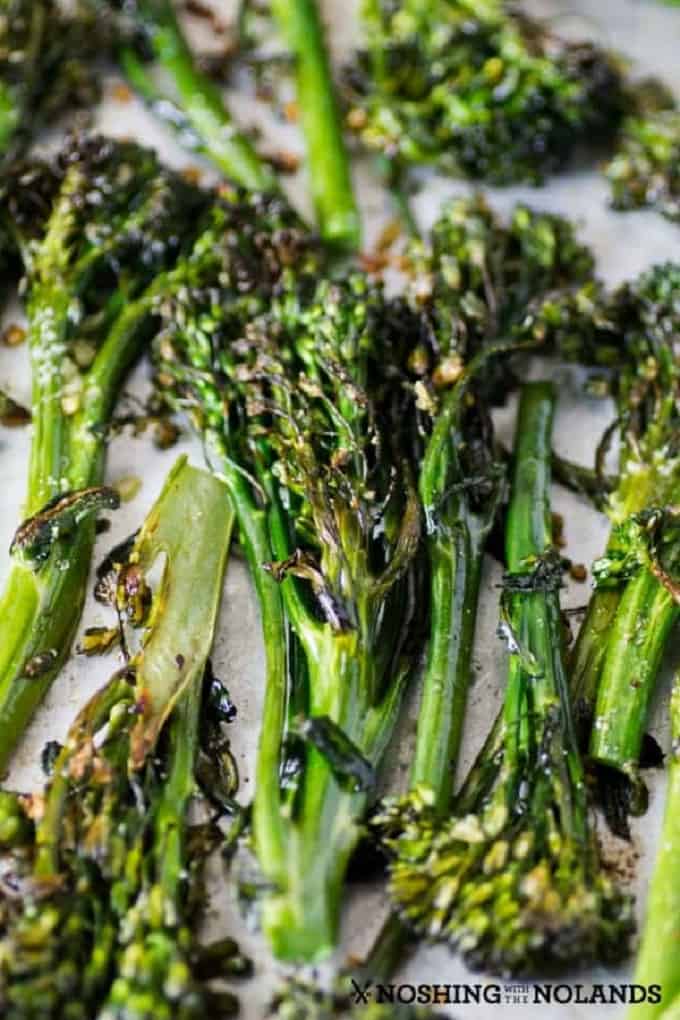 Garlic Roasted Broccolini By Noshing With The Nolands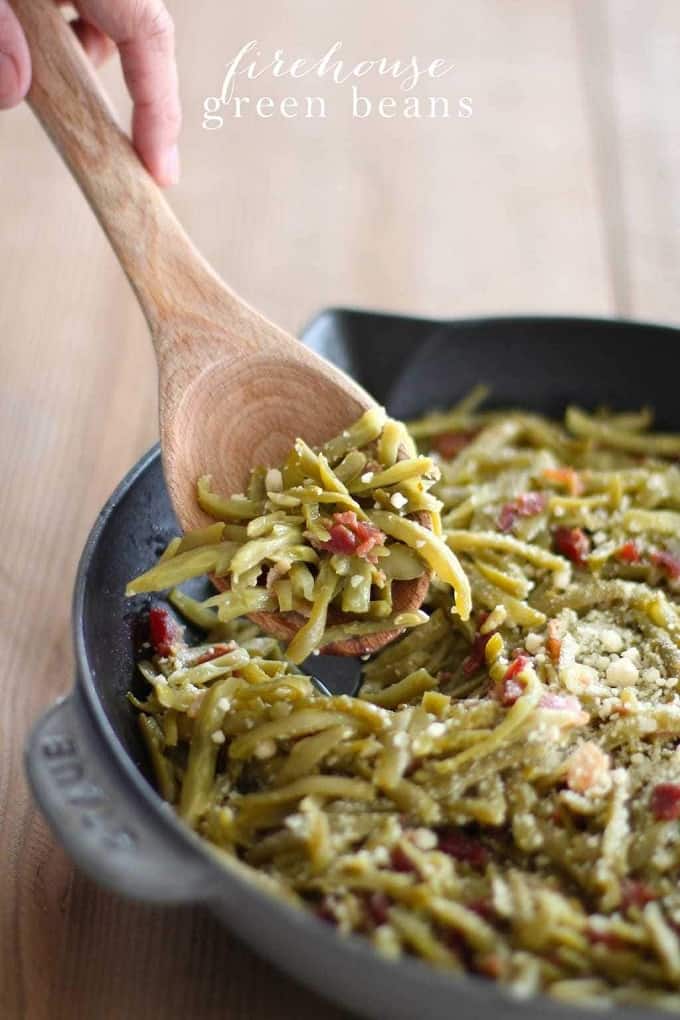 Green Beans with Bacon By Julie Blanner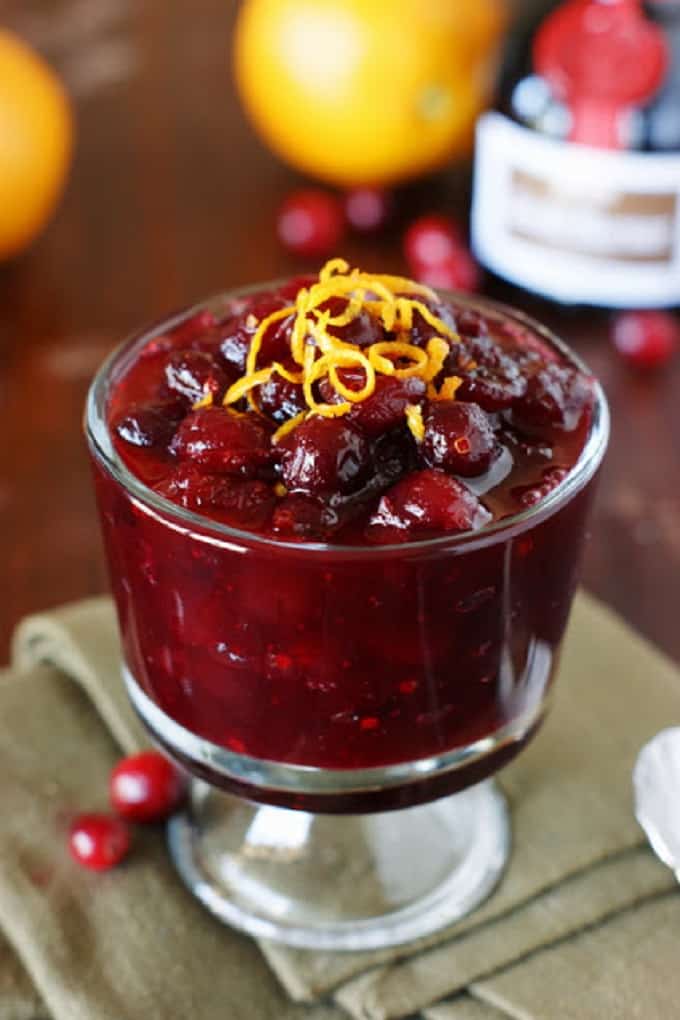 Grand Marnier Cranberry Sauce By The Kitchen is My Playground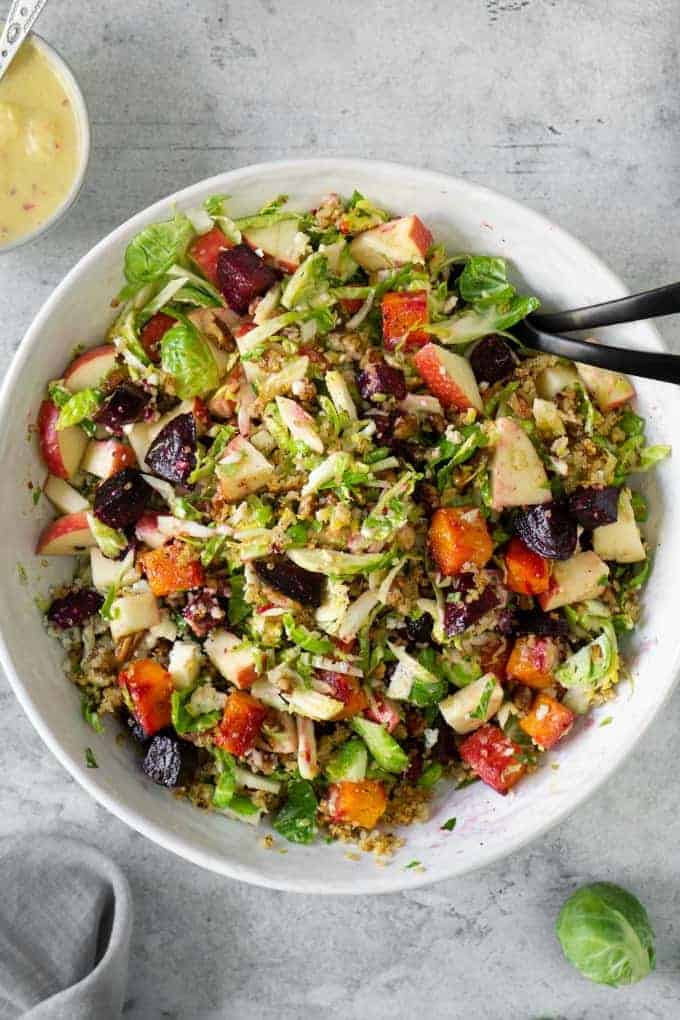 Fall Harvest Salad with Champagne Apple Cider Vinaigrette By Noshing With The Nolands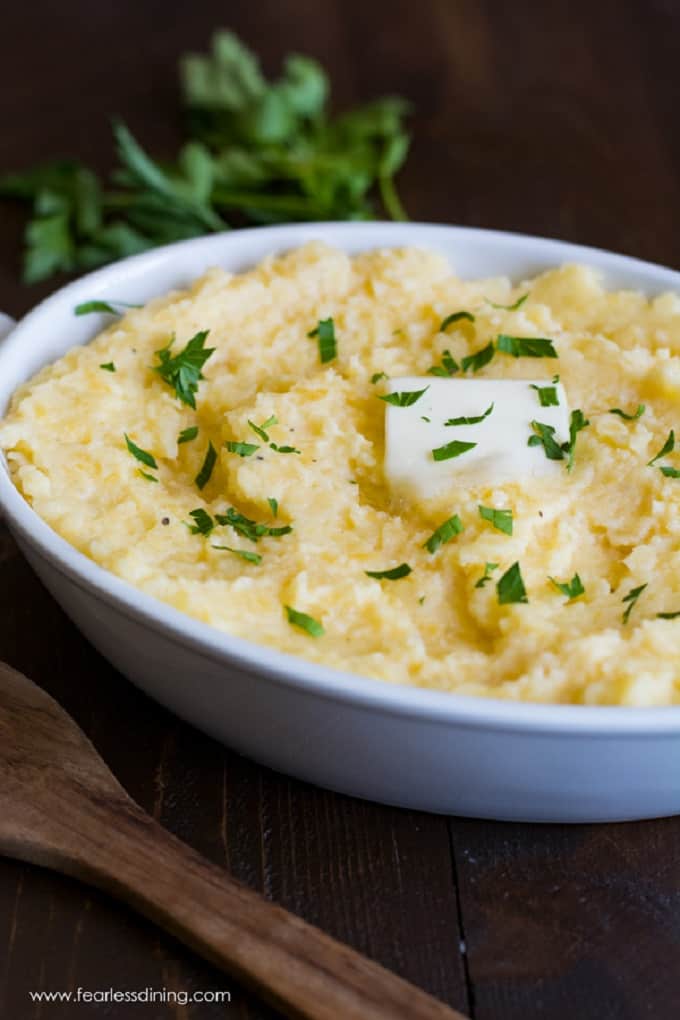 Quick and Easy Mashed Rutabagas Recipe By Fearless Dining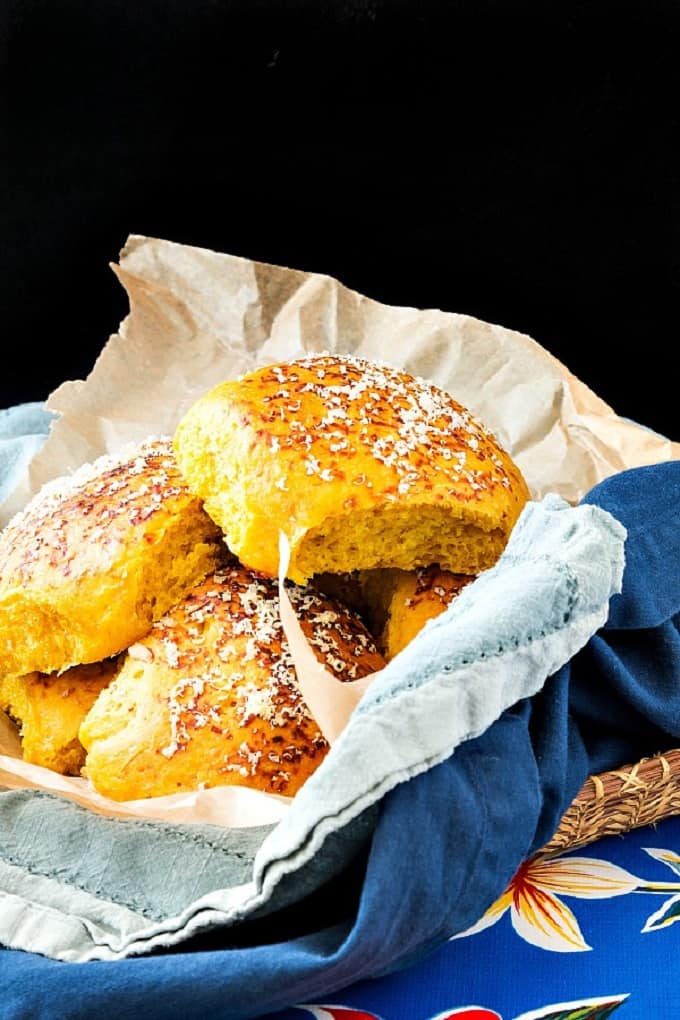 Soft Buttery Pumpkin Dinner Rolls Recipe By Pastry Chef Online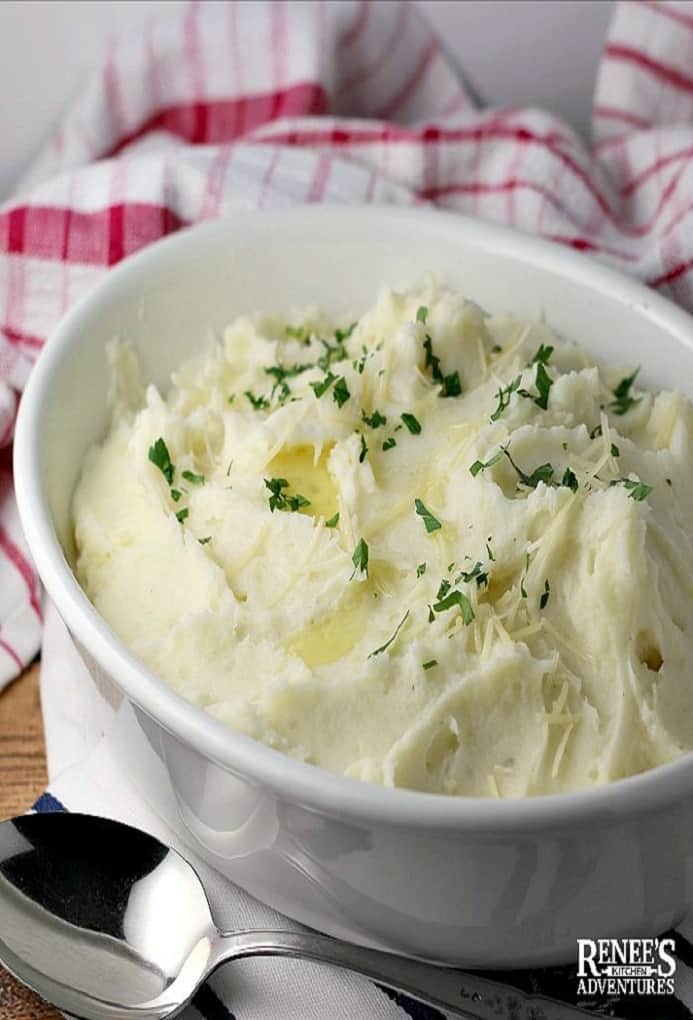 Garlic Parmesan Mashed Potatoes By Renee's Kitchen Adventures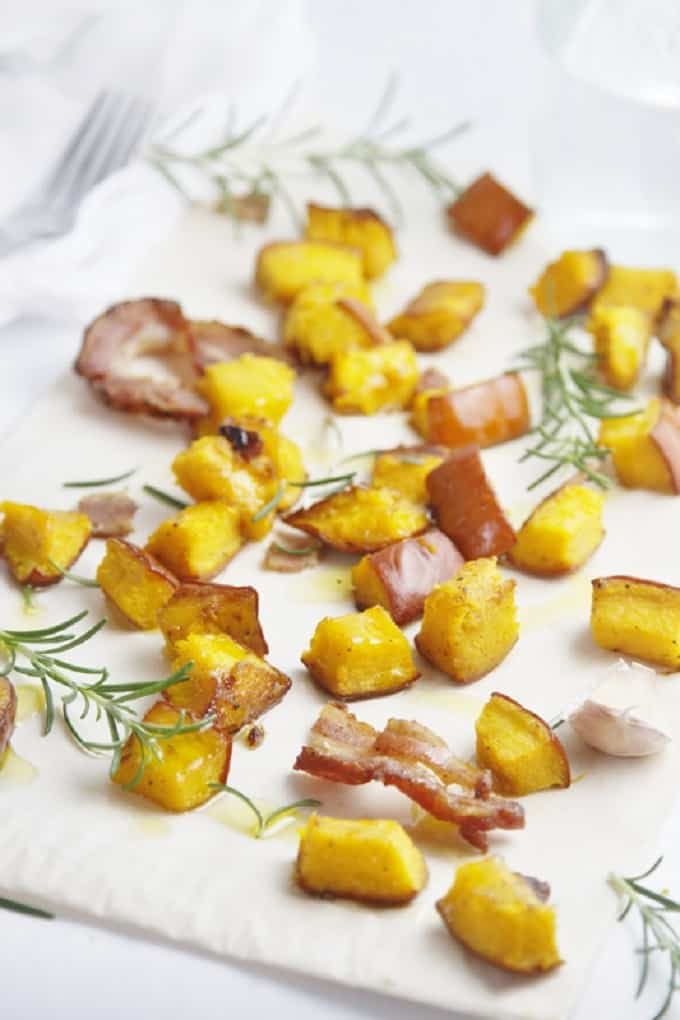 Roasted Pumpkin with Pancetta and Rosemary By Bellalimento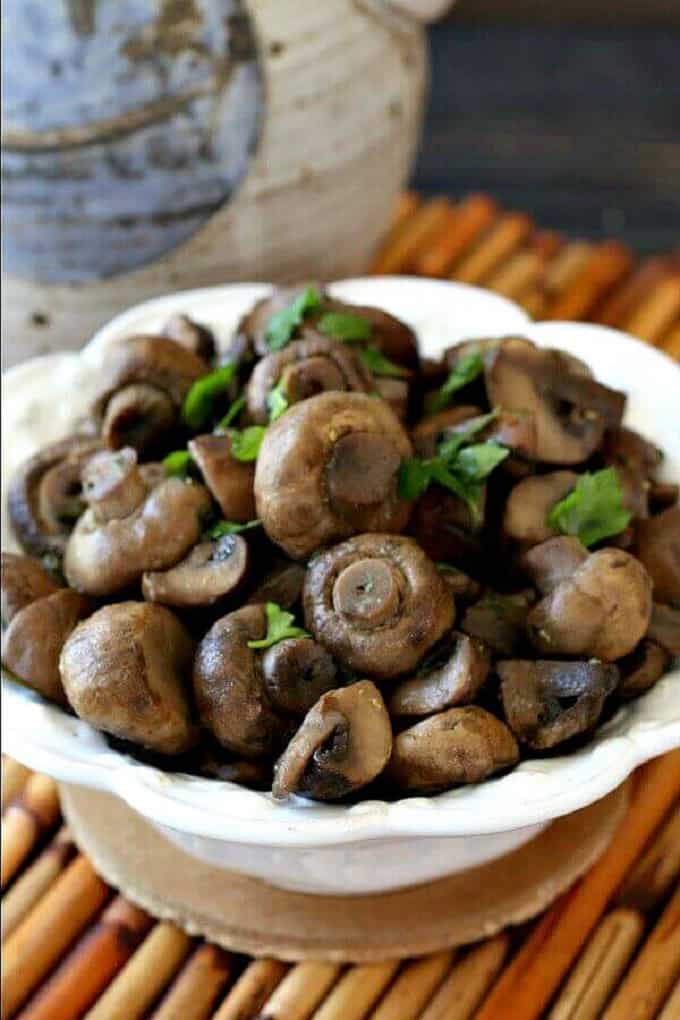 Slow Cooker Balsamic Glazed Mushrooms By Vegan in the Freezer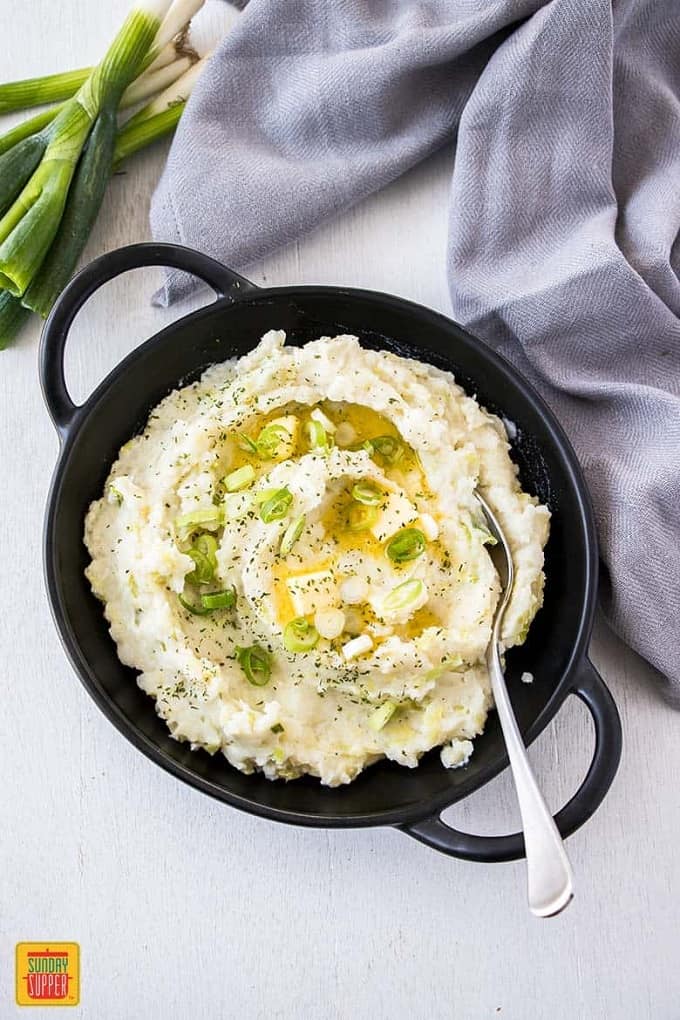 Irish Mashed Potatoes (gluten-free side) By Sunday Supper Movement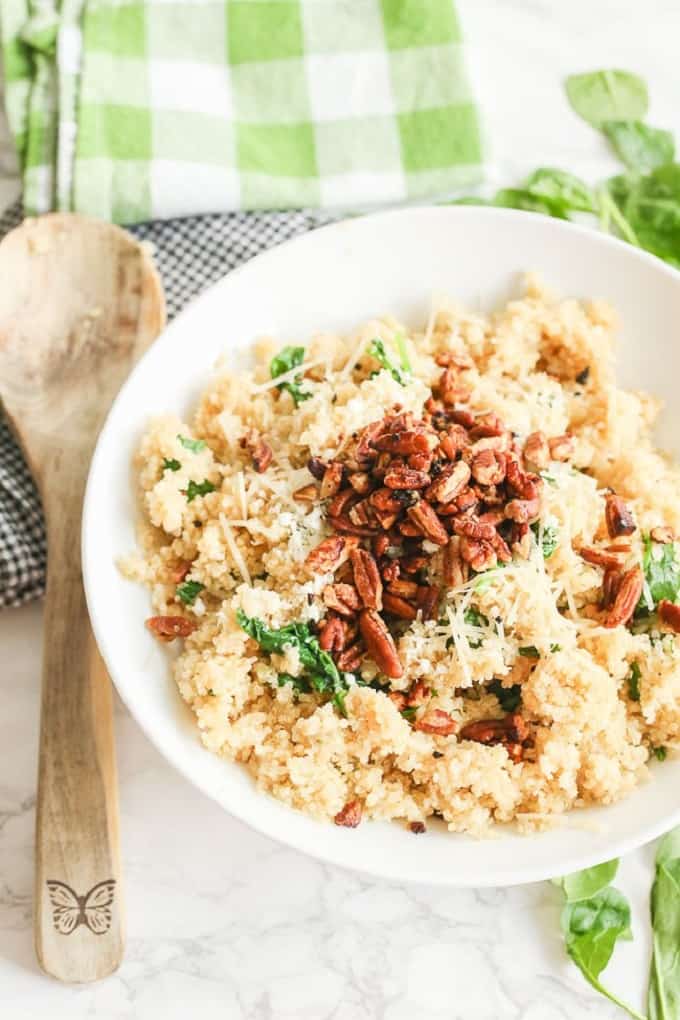 Parmesan Quinoa By Bless Her Heart Y'all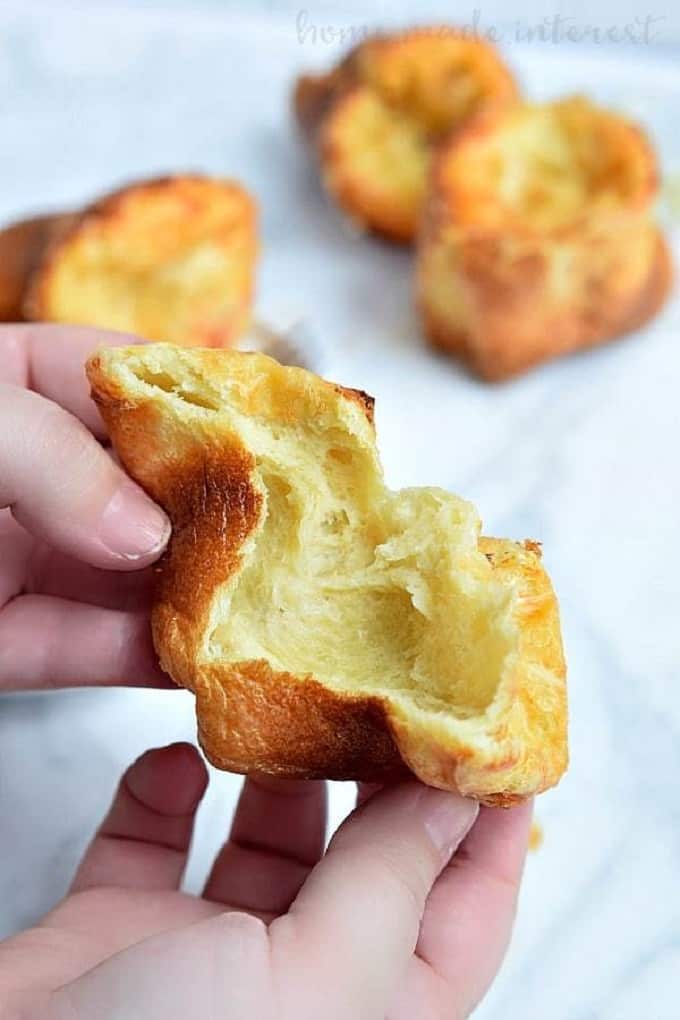 Gruyere Popovers By Home Made Interest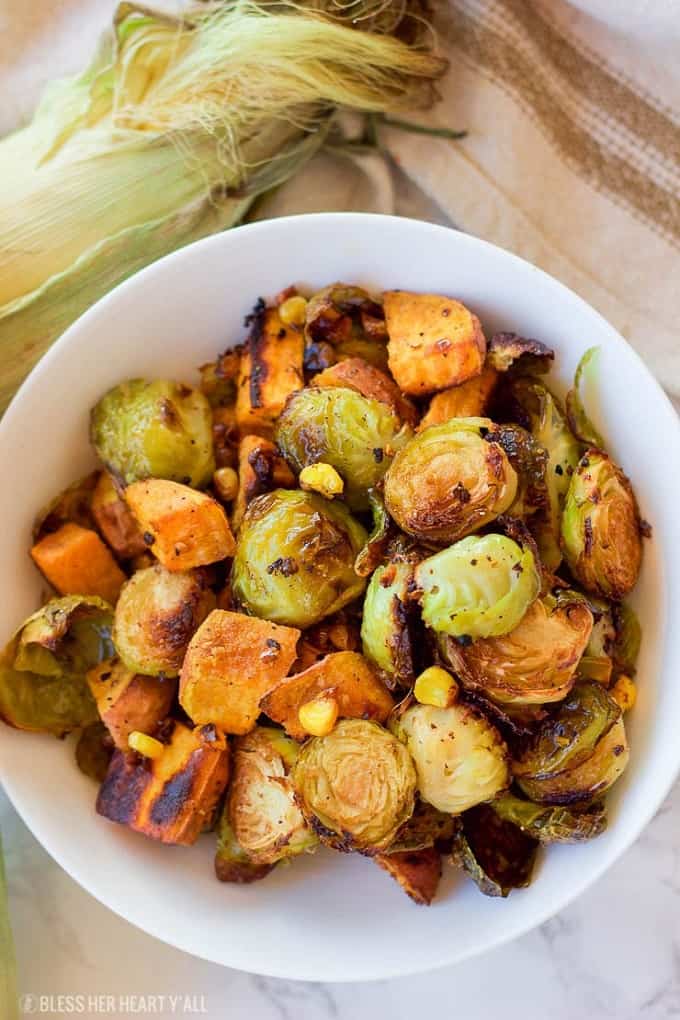 Roasted Sweet Potato Brussel Sprout Hash By Bless Her Heart Y'all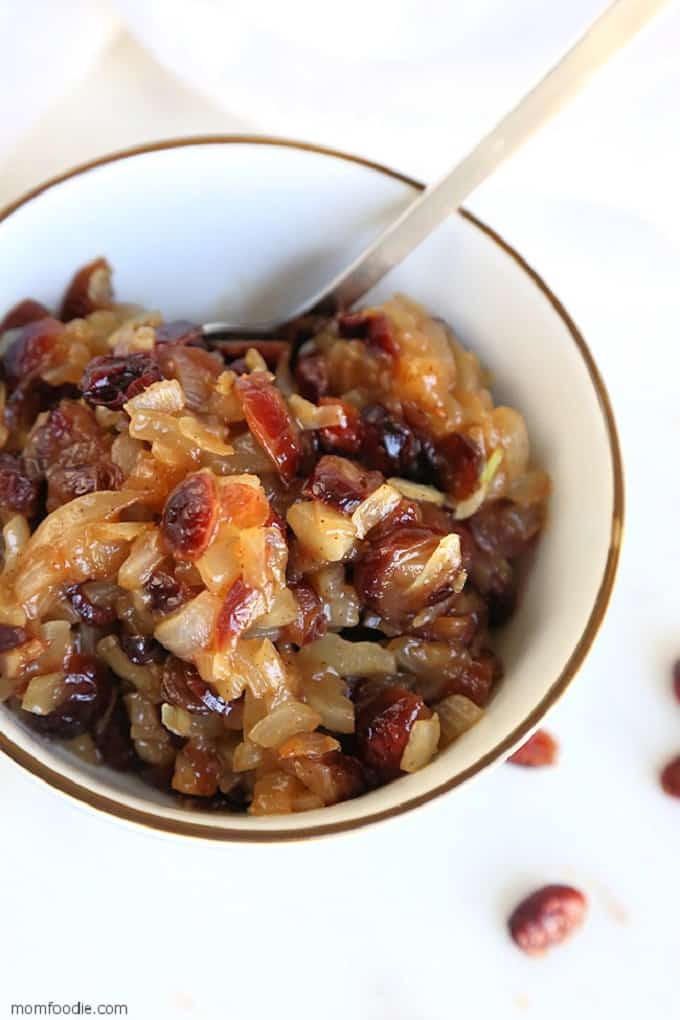 Cranberry Chutney – Delicious Alternative to Cranberry Sauce! By Mom Foodie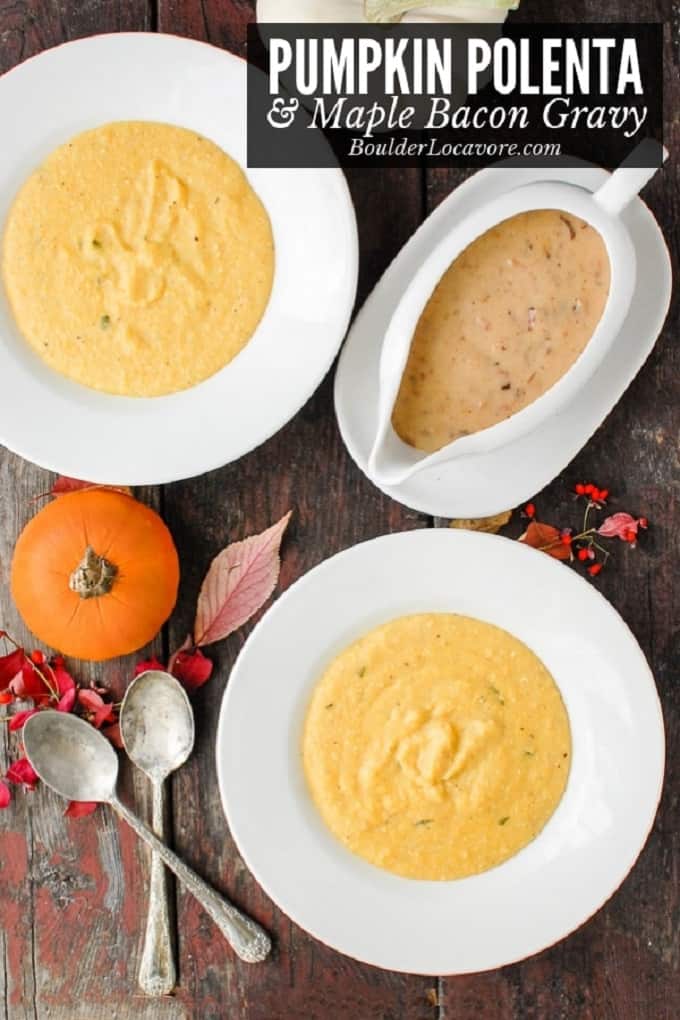 Pumpkin Polenta with Maple Bacon Gravy By Boulder Locavore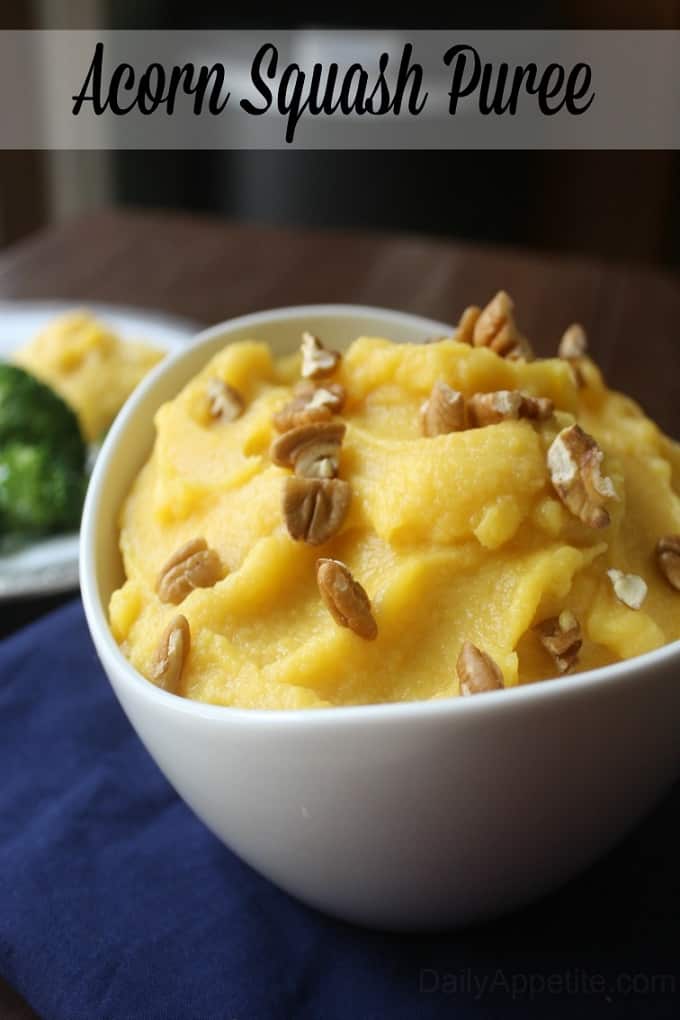 Acorn Squash Puree By Daily Appetite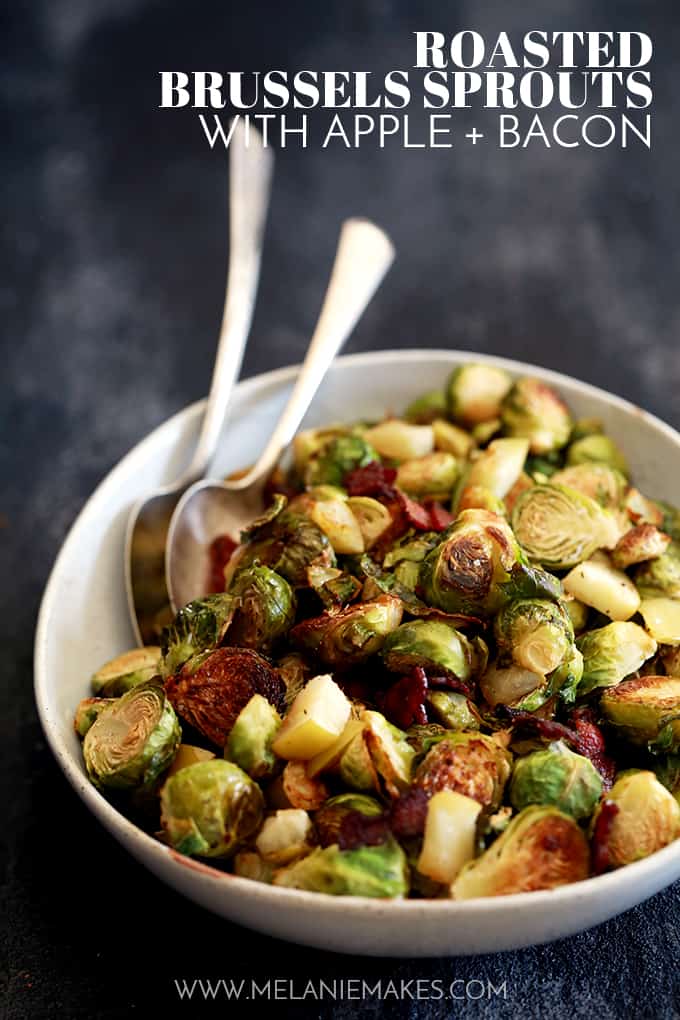 Roasted Brussels Sprouts with Apple and Bacon By Melanie Makes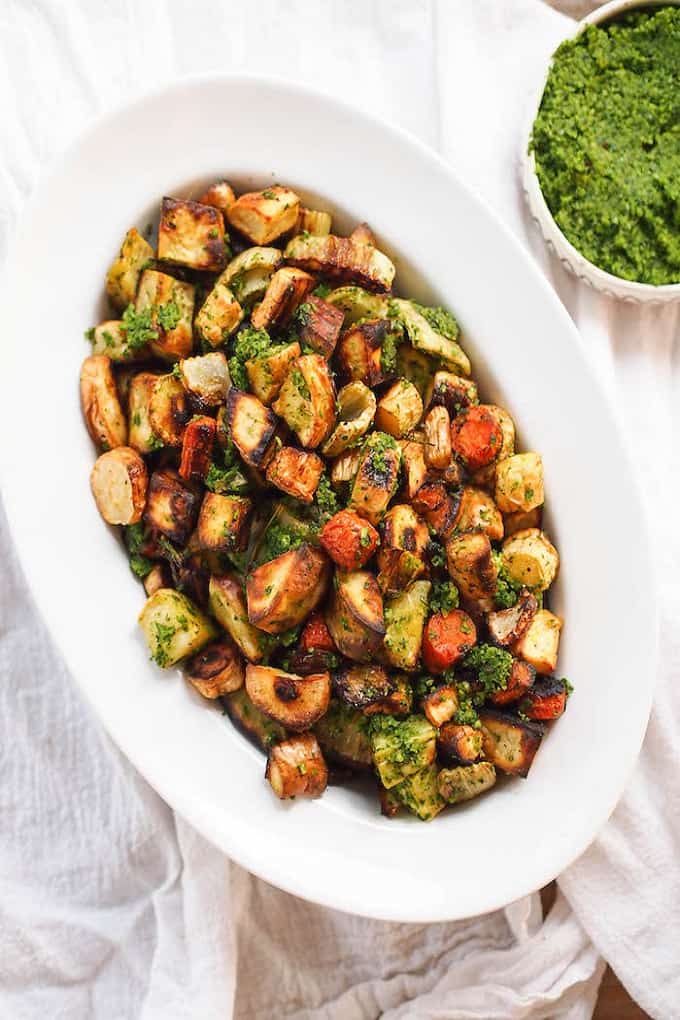 Roasted Fall Vegetables with Kale Hazelnut Pesto By Rachael Hartley Nutrition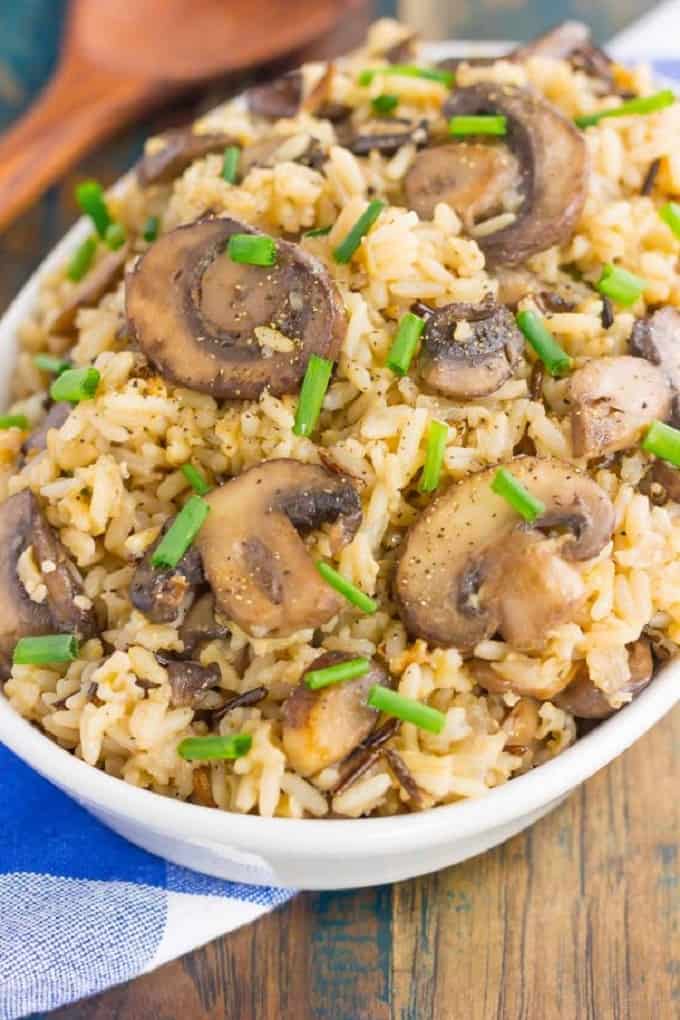 Mushroom Wild Rice Pilaf By Pumpkin 'n Spice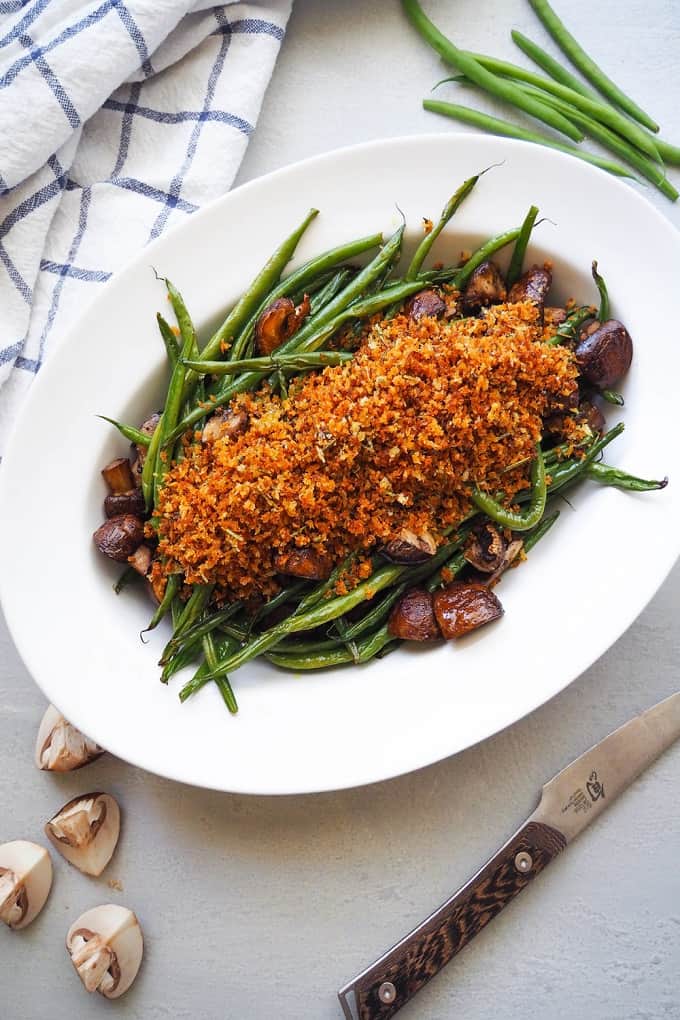 Roasted Green Beans and Mushrooms with Herbed Breadcrumbs By Rachael Hartley Nutrition